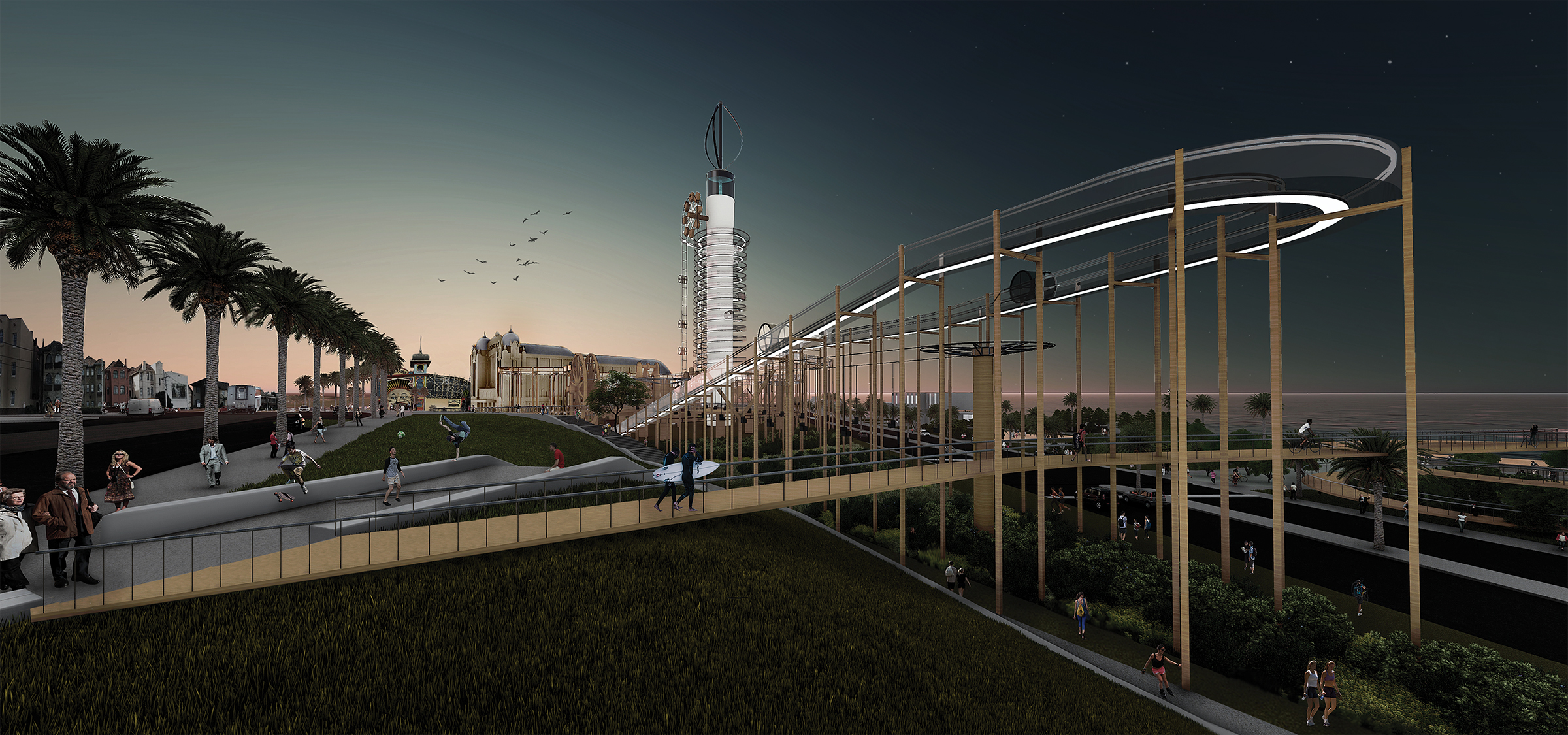 This public artwork converts natural energy resources around the site into five elements: earth, water, wind, solar, and play.
Each has a role in creating a dynamic public space that inspires and educates locals and tourists to feel, touch, and understand the importance of renewable energy resources in an amusing way, while supporting and maintaining St Kilda's cultural identity.
The 5 Elements connects all of the various activities that take place in and around St Kilda Triangle. Its whimsical form blends in with the playful context. It is inspired by the iconic rollercoaster in Luna Park and the rail transport system that has played a significant role in the city's development. Thin laminated wood columns blend in with the aesthetic of Luna Park and the palm trees along The Esplanade and Jacka Boulevard, while maintaining views of the Bay. A seven-story automated parking system located behind the Palais Theatre can accommodate up to 200 cars. Meanwhile, the old car parking area will be transformed into an ecological park.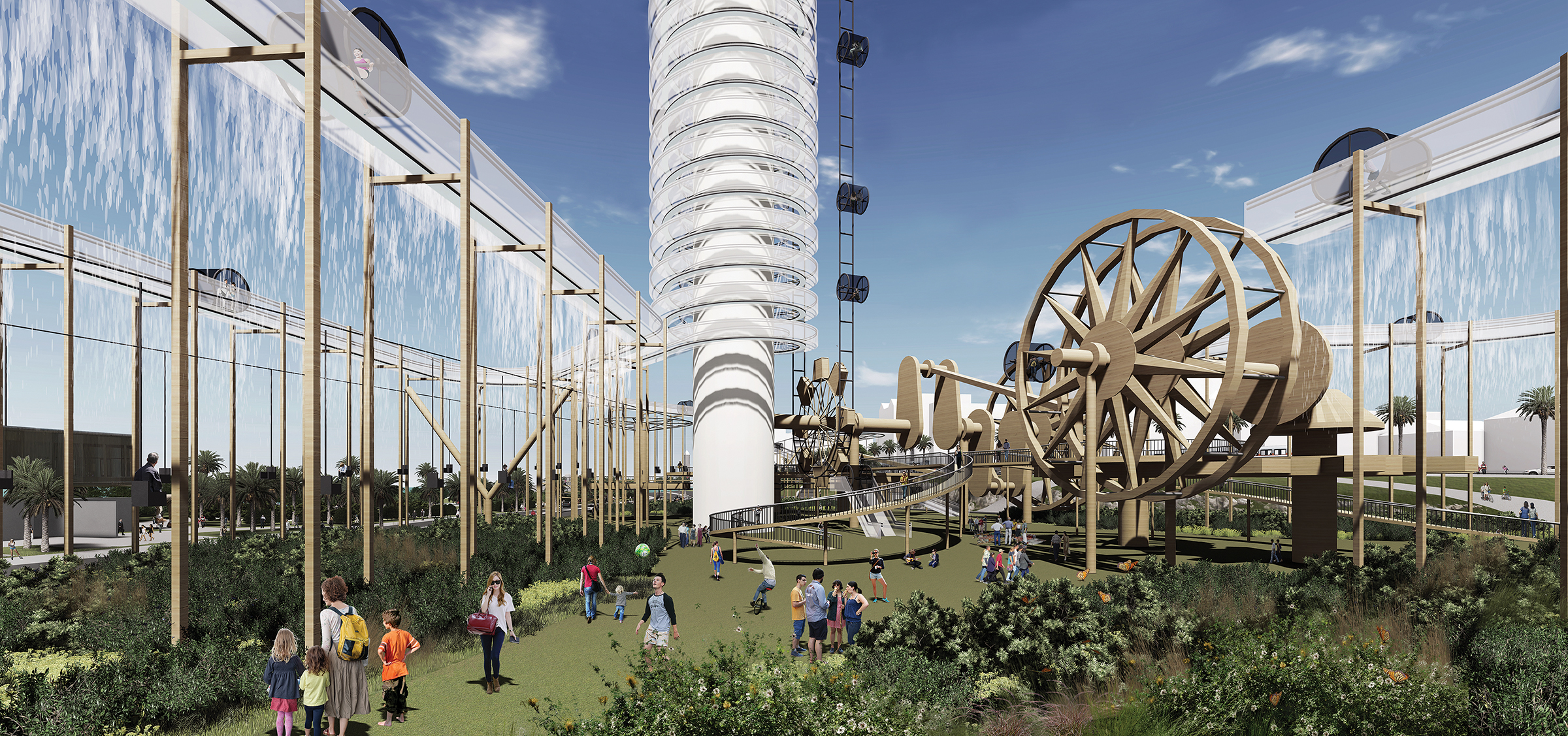 Restoring indigenous flora and fauna, this park rehabilitates the area's rich natural resources.
By restoring fertile soil surface with grassy woodlands and coastal dune scrub, the park encourages the study of nature. Bioswales act as water detention basins that help to filter pollution in stormwater runoff. Permeable grass pavers provide green space for community events, promoting social interaction.
Stormwater is collected on site and pumped into a laminated glass water tank from where it is gravity-fed along the rail to irrigate the park's plants. Throughout this process, water will pass through a hydro power motor to generate additional electrical energy. Remaining water can serve nearby places such as the Palais Theatre and Luna Park.
Wind blows from the north, south, and west, but some buildings create an obstacle. Thus, a tall tower with a vertical axis wind turbine will harvest wind power to drive a cable car mechanism—like a giant automata toy—that carries visitors across the site.
The base of each rail is equipped with transparent solar cells that power LED street lights for nighttime illumination and provide energy for the water pump.
This site has always been a place to play. The 5 Elements continues this legacy by also creating fun opportunities for exercise. Various textured pavements facilitate comfortable walks with magnificent views and access to nature, promoting good health and happiness.