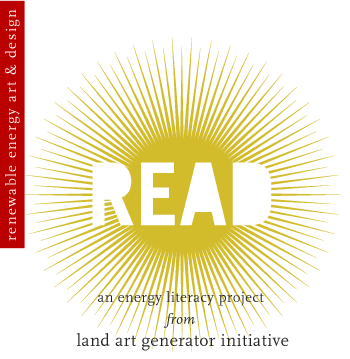 We are very pleased to announce the official launch of our online energy literacy project, READ.
READ intersects art, science and technology with the objective of educating a broad audience about the concept of aesthetic clean energy generation. Please explore the four sections of the site that will guide you through some basics of art outside of the gallery, science of energy, sustainable technologies and the reasons that we believe that aesthetic renewable energy infrastructure will help guide the future of energy production.
Once you have gone through these steps, we have provided a hypothetical site onto which you can design your own LAGI energy-generating artwork. You are then more than welcome to upload your drawing of your design in section six. We'll keep a portfolio of all the images that are uploaded.