Baharash Bagherian has unveiled his design for a new wildlife conservation center that will be 100% powered by renewable energy.
The project's first phase would entail construction of three prefabricated biodomes with timber frames and Ethylene tetrafluoroethylene (ETFE) and a gateway building housing all of the site's energy and waste management infrastructure.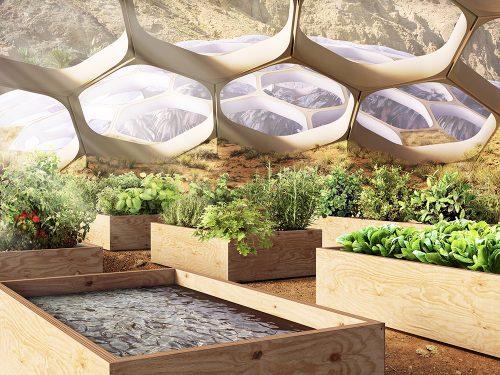 With the UAE expecting to attract 45 million visitors by 2021, a number Bagherian says could place extreme pressure on the country's natural systems, he promotes a new kind of tourism that not only mitigates pollution and other forms of environmental destruction, but also gives back.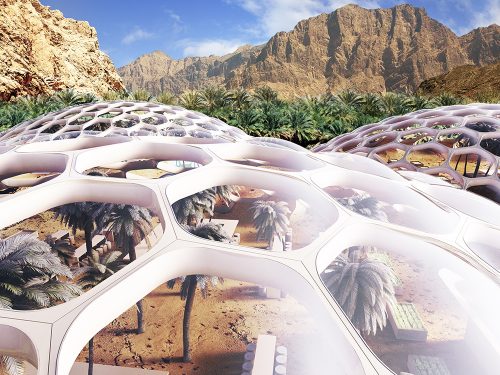 This is one of several projects he is working on with Eco Resort Group, which states as one of its goals a plan to turn the UAE's growing tourism industry into a green economy. "Our eco resorts will provide more than environmental benefits, such as economic and socio-cultural benefits. Our eco resorts will create job opportunities for locals, creating a more diversified economy," they write. "They will also help preserve the regions heritage and provide greater interaction with native people."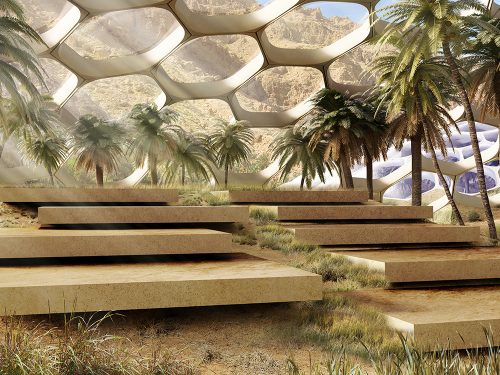 For now, according to Bagherian, the project is potentially slated for a site in Ras al Khaimah, in the Al Hajar mountains. One dome would house a reception area, another a restaurant that serves locally-produced organic food, while the third would comprise an amphitheater and conservation center. Here biologists will educate visitors about biodiversity and other environmental topics. In addition to making a great destination for tourists, Bagherian says the center would also welcome school visits.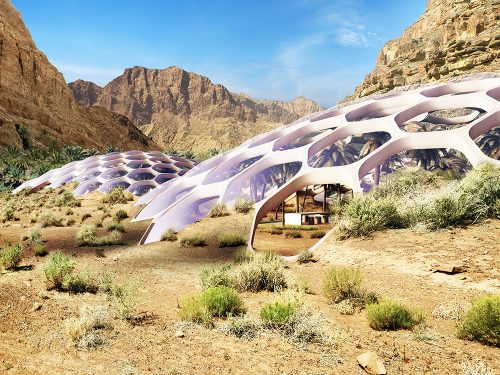 "If you integrate renewables with a design, I think from a very young age children will be more in touch with sustainability," he says. For him, education is one of the most exciting aspects of the conservation center. "I think we need to do more of that in the United Arab Emirates."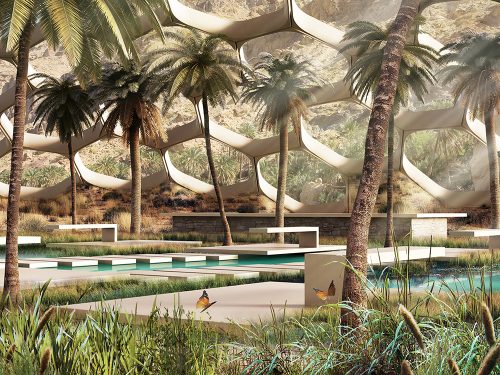 As conceived, the biodomes would be powered by a mixture of solar and wind energy, ensuring its self-sufficiency and offsetting carbon emissions. But the project's "green" credentials transcend clean energy production. In addition to recycling grey water for use in irrigation (very important in such a water scarce country that relies almost entirely on energy-intensive desalination for its water), management will handle all waste on site — including recycling. This is also important, since recycling is still quite nascent in the UAE.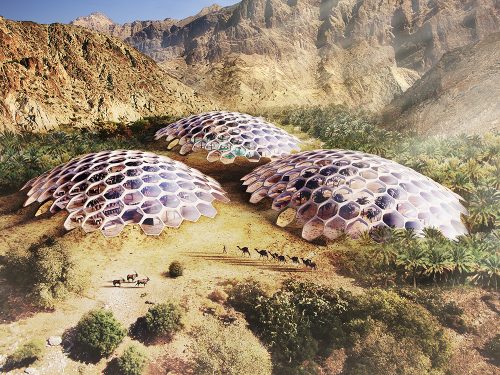 The firm says using prefabricated components minimizes disruption to the site and allows for fast assembly. The biodomes will also be designed to provide passive cooling, reducing their energy load, while bioclimatic indoor environments "will provide visitors with thermal comfort, restorative and therapeutic benefits."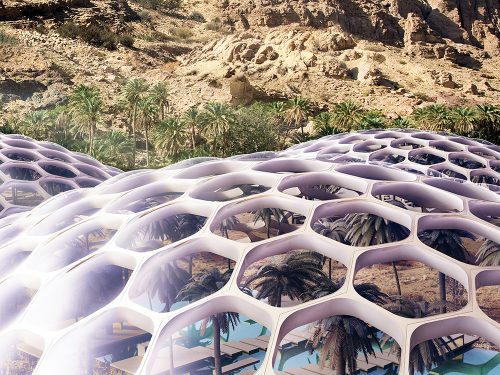 For phase two of the project, the design team envisions a wilderness retreat that would surround the biodomes — which would accommodate longer stays. Bagherian says in order for any development to be truly sustainable, it also has to be commercially viable, although sometimes convincing developers of the importance of sustainability and incorporating renewables can be tricky,
"Usually when you meet a developer, they're not really into sustainability," he says. In order to get them to see his way of thinking, he encourages developers not to think about the building itself, but the experience — the heart of the project.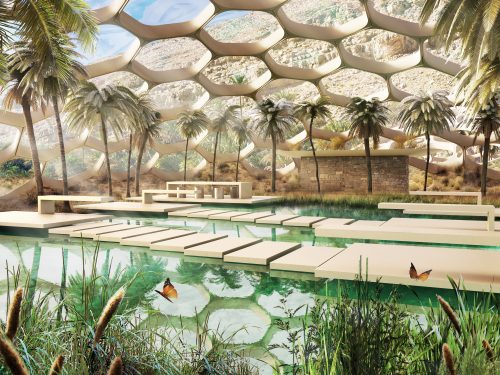 He adds that his firm likes to make renewable energy a more visible feature because it helps to educate people, giving them a direct visual connection.
"I actually think that could almost become the heart."
All images via Baharash Architecture
Tafline Laylin is a freelance communicator and journalist who strives for global environmental and social justice. Her work has appeared in The Guardian, The Atlantic, OZY.com, and a variety of other international publications.