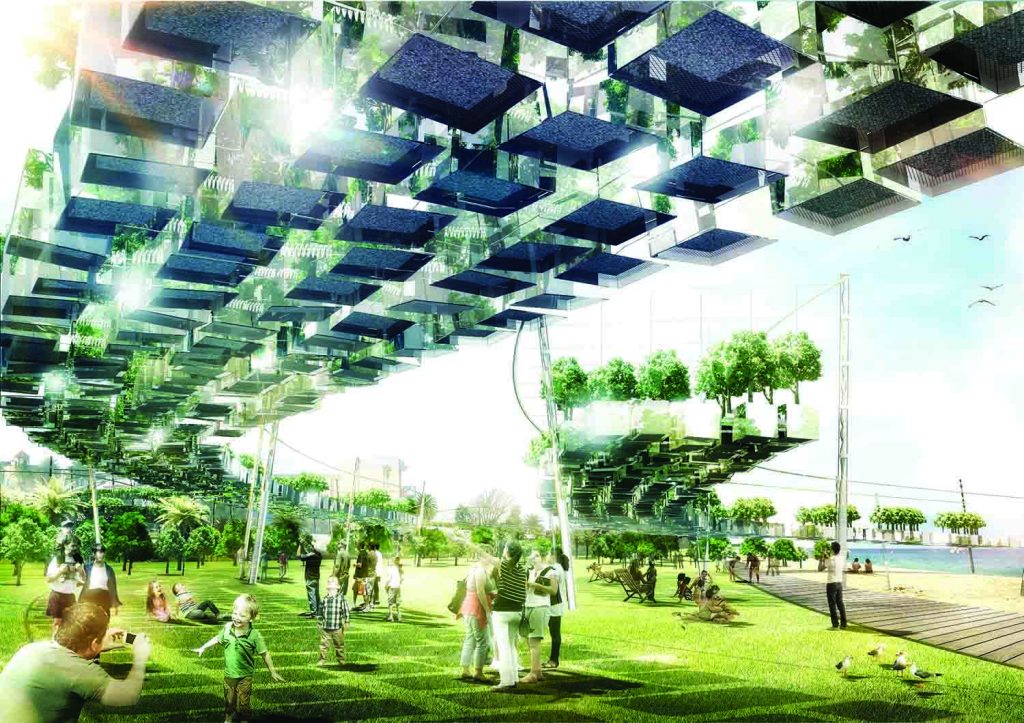 It's not the High Line and it's not a green wall; 2000 MURNONGS is like nothing you've ever seen before.
Azin Emam pour, Xiao Lin, and Qidi Li, colleagues who work for ASPECT Studios in Melbourne, went out on a limb to incorporate a shared passion for landscape architecture into their design submission to the 2018 Land Art Generator competition.
"We didn't want to the lose the opportunity to talk about nature and the history of the place," the team said of St Kilda Triangle in the City of Port Phillip, the site of this year's competition. "It is a historical place and our original people were living here for a long time…and then we [Europeans] came and made it into a city shape."
As they do with their day-to-day work, the designers sought to rehabilitate some of the ecosystem that has been lost to development. The scene of today's leisure activities was once a wilderness area populated by a slew of fauna and flora—including the Murnong. Also known as a yam daisy, the plant's root was once an important food source for the local indigenous population.
"In less than two-hundred years," the team note in their artistic narrative, "invasive pastoral practices, land clearing, and introduced species such as sheep and rabbits have all but rendered the Murnong plant extinct."
So, they want to bring it back, along with another native vegetation, in 2,000 planters elevated off the ground by structural columns. Designed to retain ground space without disturbing views to the beach, the large-scale artwork also guides visitors between nearby cultural amenities, such as the Palais Theatre and Luna Park.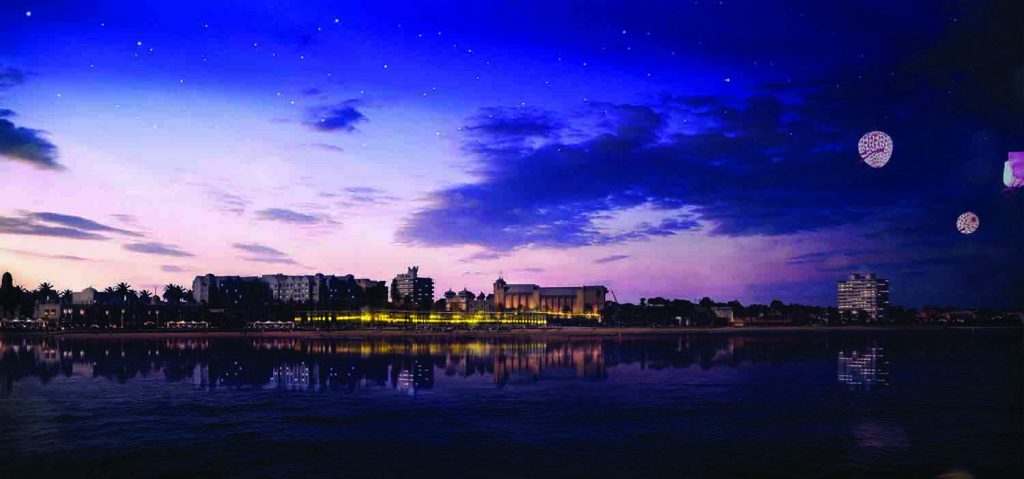 And, like all LAGI projects, 2000 MURNONGS is capable of producing clean energy. Instead of leaning strictly on solar, though, the trio chose to incorporate Windbelts™ on the columns, which generate a small amount of electricity through vibration when the wind blows (at any speed), and spring-type piezoelectric energy harvesters connecting the planter boxes that convert mechanical energy from their weight and motion.
Made with glass and filled with a lightweight soil medium, the swaying boxes are also embedded with yellow LEDs which create a dazzling nighttime display. This is how the designers describe their visual impact:
"As energy is produced, the yellow diodes gently sparkle across the soffit of the installation, creating a yellow glow that transposes onto the new urban landscape memories of the fields of yellow Murnong that once graced this landscape."
They say trees can be the future of green energy.
"We need trees in the city", says Emam pour. "We need to bring nature back to our cities. And we need clean energy as well. So why not combine them?"
While the amount of electricity the design is expected to produce is not astronomical (150MWh annually), it is expected to be self-sufficient in terms of both its energy and water use. The team understood they were taking a risk by eschewing some of the conventional architectural forms, but they were determined to introduce something new that was somehow representative of their field. And their employer took notice!
The landscape architecture firm encourages their employees to participate in design competitions, and threw their entire support behind Emam Pour, Lin, and Li. "Congratulations to the ASPECT team who dedicated their own time to enter into the 2018 Land Art Generator Initiative competition for Melbourne," they wrote on their Facebook page. "Their submission, 2000 Murnongs, has been shortlisted!"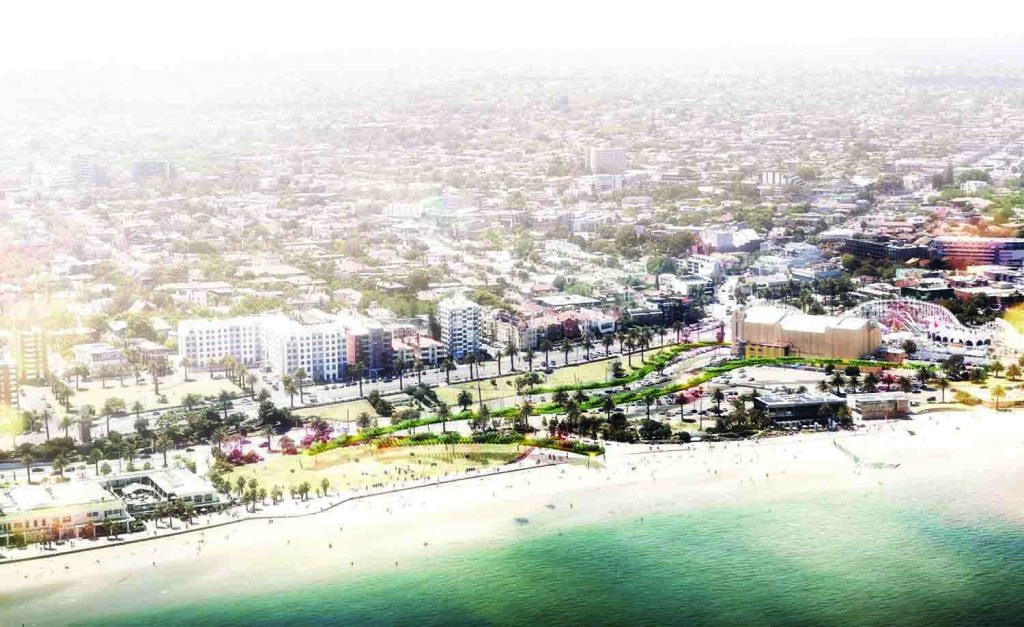 Elizabeth Monoian and Robert Ferry, who co-founded the Land Art Generator Initiative, say they appreciate the marriage of renewable energy and landscape rehabilitation presented through this unique design proposal.
2000 Murnongs is sure to grab the public's attention and bring greater awareness around the value of local plant species. By suspending the plants in this dynamic sculptural way, Azin Emam pour, Xiao Lin, and Qidi Li visually convey the delicate nature of native ecological systems and the gravity of our environmental footprint.
The jury shortlisted 25 designs, and the winning teams will be announced at Fed Square in Melbourne on October 11.
In the meantime, the trio say they are "in love with their design" and plan to build a 3D-printed prototype of one of the planters as the first step of a further investigation into seeing 2000 MURNONGS come to life.
Tafline Laylin is a freelance communicator and journalist who strives for global environmental and social justice. Her work has appeared in The Guardian, The Atlantic, OZY.com, and a variety of other international publications.