If it sometimes feels like the rich and powerful are running roughshod over the rest of the world, take heart. St Kilda, a small community of 25,000 people in the State of Victoria, demonstrates the power of speaking up.
Before European settlement, the site of the LAGI2018 Melbourne design competition on the eastern shore of Port Phillip Bay was characterized by "shrubland, lagoons, dunes and swamps," according to the City of Port Phillip. Its "traditional owners", the Yalukit Willam clan of the Kulin Nation, called the area Euroe Yroke and lived off its plentiful fauna and flora. But by the end of the 19th century, the place was completely transformed.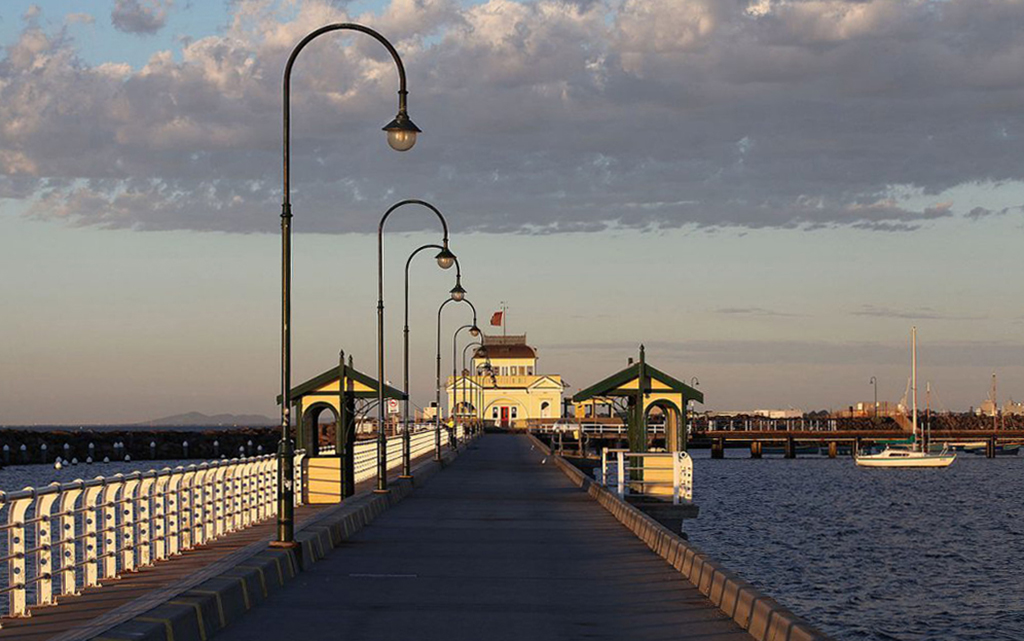 Damian Dewar, Manager of Cultural & Economic Development for the City of Port Phillip and a key partner of this year's design competition, describes how St Kilda became a destination for rich people who wanted to escape Melbourne. Although in modern terms four miles doesn't seem like a great distance, in the 19th century it was like "going to the sea" he says.
Connected by railway in 1857 to Melbourne's central business district, St Kilda drew visitors with Victorian bathing pavilions, sea baths, bowling clubs, and a jetty promenade. Records show the population doubled between 1870 and 1890 to around 19,000 people, and the wilderness gave way to "a densely populated district of large stone mansions and palatial hotels." Today, the City of Port Phillip, which is comprised of nine distinct neighborhoods including St Kilda, has a population of around 110,000. And it's growing apace. Still, Dewar says St Kilda has developed a certain distinctiveness to which the community is deeply attached.
"It's always kept that recreational sense of itself, he says. I guess because it is on the bay and it's one of very few actual Melbourne suburbs which is on the water."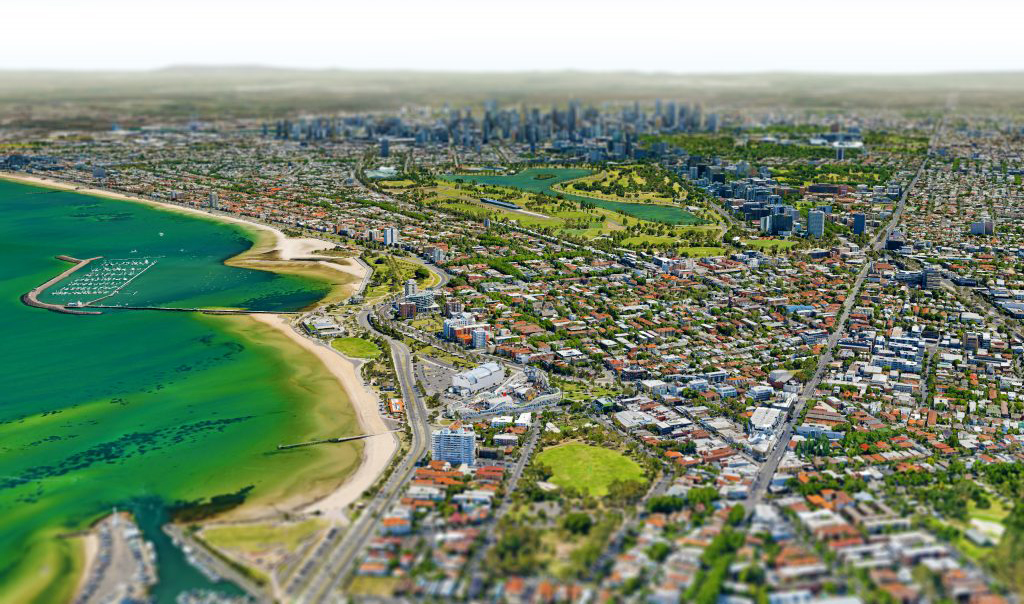 In addition to its various attractions, including theaters — like the famous Palais Theatre constructed in 1927 — and Luna Park, an amusement park similar to Coney Island in New York, Dewar says St Kilda has always had a strong migrant community. As a result of its human diversity, which includes a large Jewish community which kept their stores open on Sundays, Dewar says it's always been possible to buy special goods in this neighborhood that aren't available elsewhere — throughout the week: "Ackland Street, for example, was one of the first places — certainly in Melbourne and Victoria if not a lot of Australia, where they had seven day trading".
"Today St Kilda is a thriving public transit suburb of Melbourne with a heart of creativity, environmentalism, and social inclusiveness," Elizabeth Monoian and Robert Ferry write in their design brief for LAGI 2018 Melbourne. What makes St Kilda Triangle such a great design site for LAGI 2018 is the overwhelming desire of the community to make something great happen there.
Monoian and Ferry note this ambition was first reflected in a formal redevelopment process that began in 2004 when the Council adopted the St Kilda Foreshore Urban Design Framework (UDF). After a fire destroyed the Palace nightclub in 2007, this process gained even further momentum. But it wasn't without hiccups.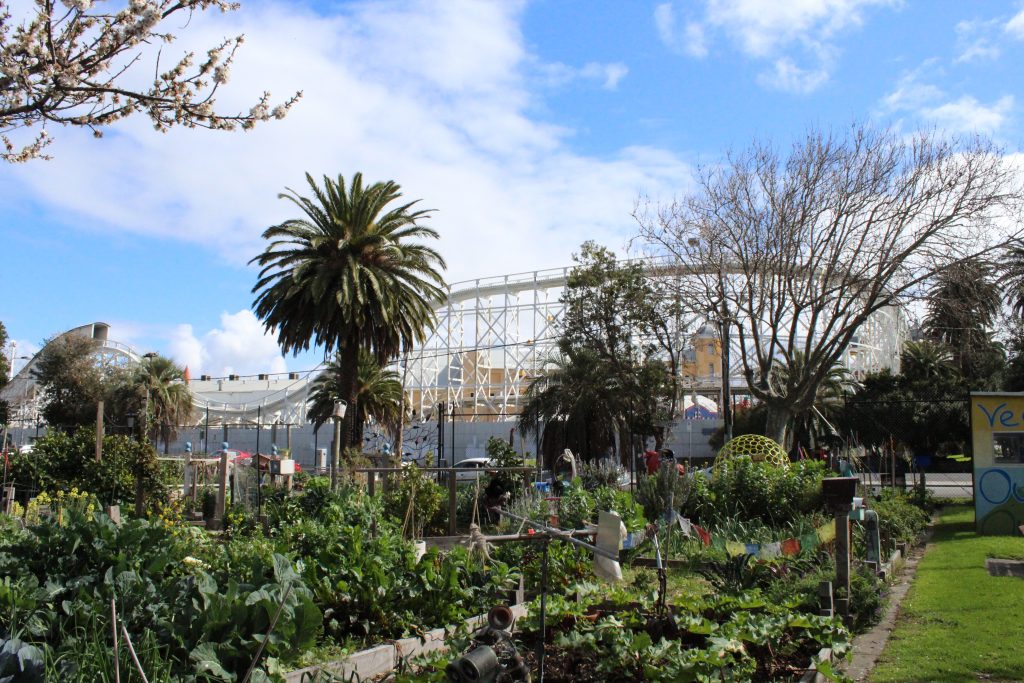 Dewar explains the Palais Theatre was in desperate need of renovations, but the Council at the time struggled to find the necessary funds. So they devised a plan to develop St Kilda Triangle. "To generate the kind of money that was needed to restore the Palais, which was tens of millions of dollars, you needed a scale of commercial development on the triangle side," he says, and they sought private developers. Ultimately, the scale of this development became a "flashpoint for the community" — which spoke out against the proposed plan.
There was a disconnect between how the Council and the community interpreted the UDF, according to Dewar, and the community coalesced around their opposition. In 2008, they voted in a new council that came in with a mandate to stop that development and a new process unfolded to clarify a shared vision for St Kilda that would preserve the area's cultural identity.
According to the City of Port Phillip, the new council conducted extensive consultation with the community in order to develop this new vision, through surveys, online engagement, focus groups, round table conversations.
"We got really good feedback from the community," says Dewar, who became part of the new Council. "They felt they were listened to."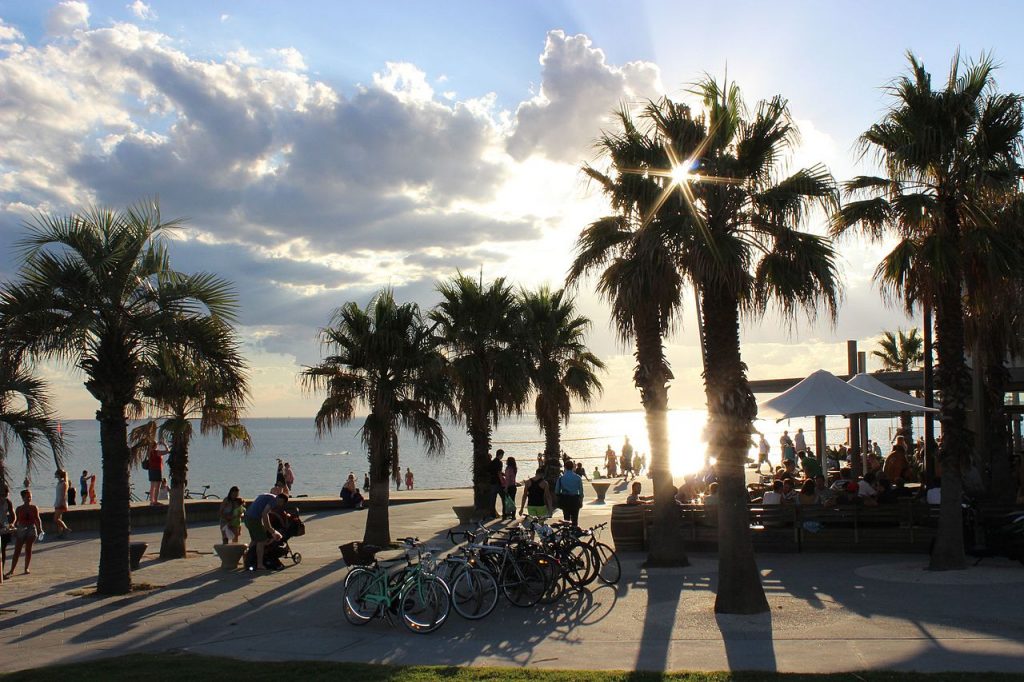 This process led to the preparation of St Kilda Triangle 2012, colloquially known as the 'orange document', which was adopted in August, 2012.
While certain questions remained unresolved, Council avoided taking any decisive action — until August 2014, when they again worked with the community and experts to create a framework for a co-design process that ultimately led to the creation of a formal Masterplan (the 'purple document'), which has a strong focus on maintaining views to the Bay and year-round public use of the site. While commercial activity is expected, it will be limited to small businesses, cafes and bars, restricting private developments like large supermarkets, for example.
And this is where the Land Art Generator Initiative comes in. The State of Victoria invited LAGI to contribute to Action 13 of their Renewable Energy Action Plan, "supporting important artistic and cultural sustainability events" with a design competition that merges with the Masterplan's Concept Design.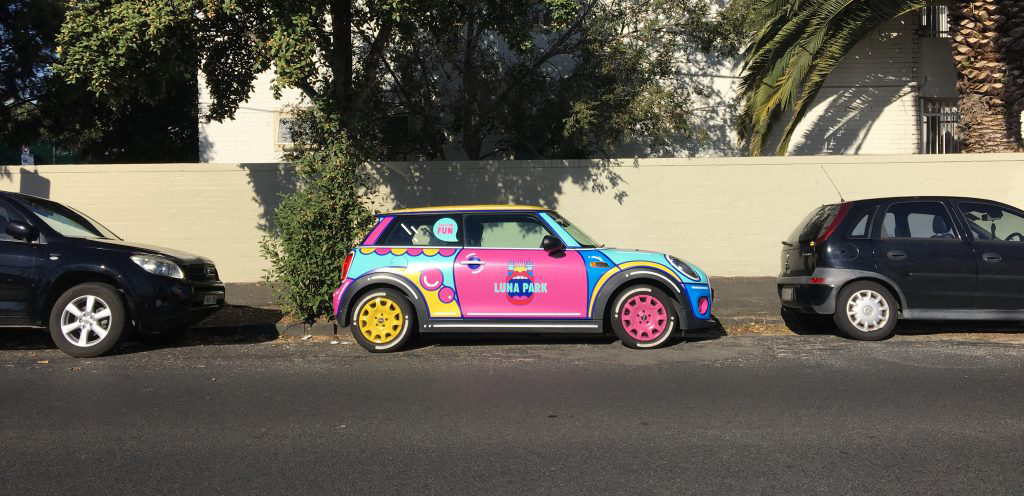 According to Monoian and Ferry, LAGI 2018 overlays the climate policy goals of the State of Victoria onto the planning vision of the people for a site at the heart of their community, and it does that by bringing forward innovations in the design of renewable energy infrastructure. The entries to LAGI 2018 are a reflection of a spirit of civic engagement so vibrant in the City of Port Phillip.
"In keeping with St Kilda's great urban planning tradition, the community is demanding a civic place that is timeless, beautiful, lasting, sustainable, and regenerative," they say. "The LAGI 2018 proposals present hundreds of fascinating and cutting-edge design ideas for how to carry that vision forward. In October, it will be up to the community once again to decide the best course of action to ensure that St Kilda Triangle lives on as a cherished and frequented destination for generations to come."
Image credits: St Kilda Pier 2, Wikicommons, St Kilda Beach, Wikicommons. Feature photo of the LAGI 2018 shortlisting event at St Kilda Town Hall is courtesy of Kim de Kretser.
Tafline Laylin is a freelance communicator and journalist who strives for global environmental and social justice. Her work has appeared in The Guardian, The Atlantic, OZY.com, and a variety of other international publications.