1st Place Winner of the 2019 Land Art Generator Initiative design competition for Abu Dhabi.
Spanning over a new park within Masdar City, the dynamic modules of "Starlit Stratus" respond to sunlight and the activities of visitors below, providing pleasant shade and mist during the day and illumination at night.

The folding pattern of the canopy modules is inspired by Ron Resch's origami tessellations. Sections of the triangular geometry are made from conventional rigid photovoltaic material to produce clean electricity during the day, while other sections are made from fabric that can easily fold and unfold. At night the light passes through these fabric geometries to create star-like patterns—a surreal experience of fireworks frozen in time or glowing rare flowers in the desert.

Telescoping columns set at 15-meter intervals allow the height of the canopy to be adjusted to the changing uses of the site. They can be elevated as a gate for festivals or lowered to provide an optimal shading area or to protect the structure against high winds. Urban street furniture, such as benches, high tables, and kiosks, are located around the base of the columns and integrated into the artwork and park landscape.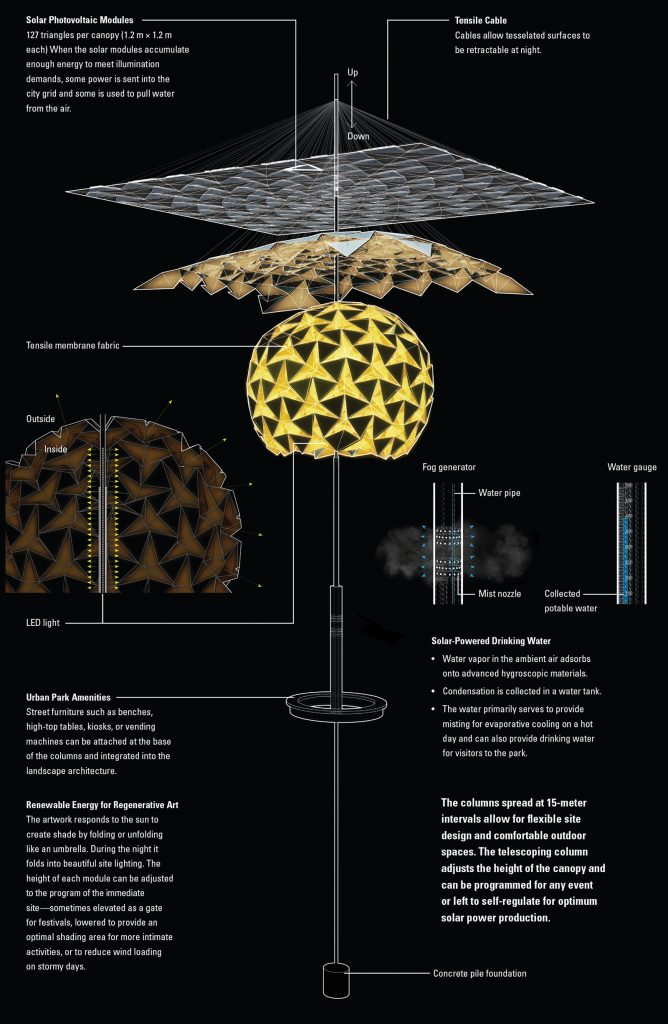 Excess accumulated energy is used to collect moisture from the humid air with hygroscopic materials and store it as drinking water that can be enjoyed by park visitors or misted into the air to keep the park cool during the day. A transparent cylinder at eye level shows the amount of water produced by each column. Taken together, these dynamic and functional systems of Starlit Stratus provide an enjoyable and educational experience for people of all ages.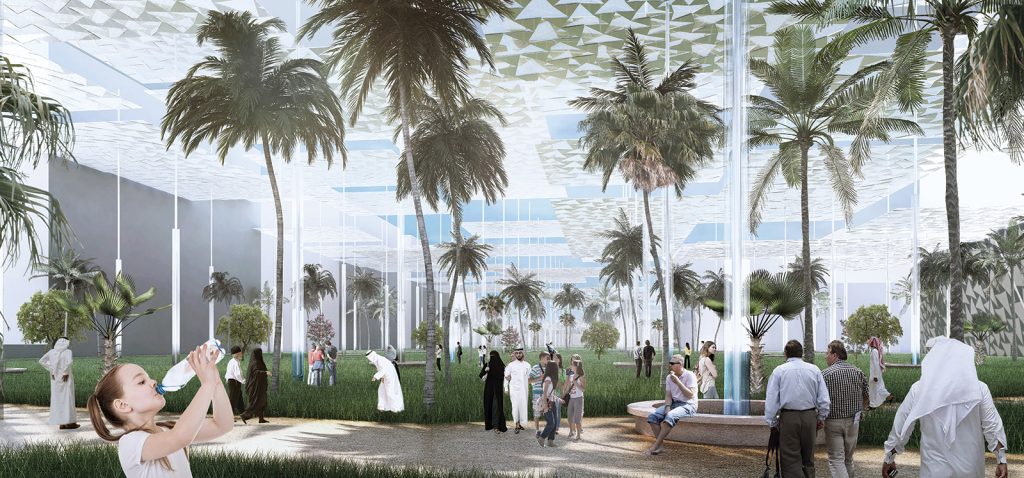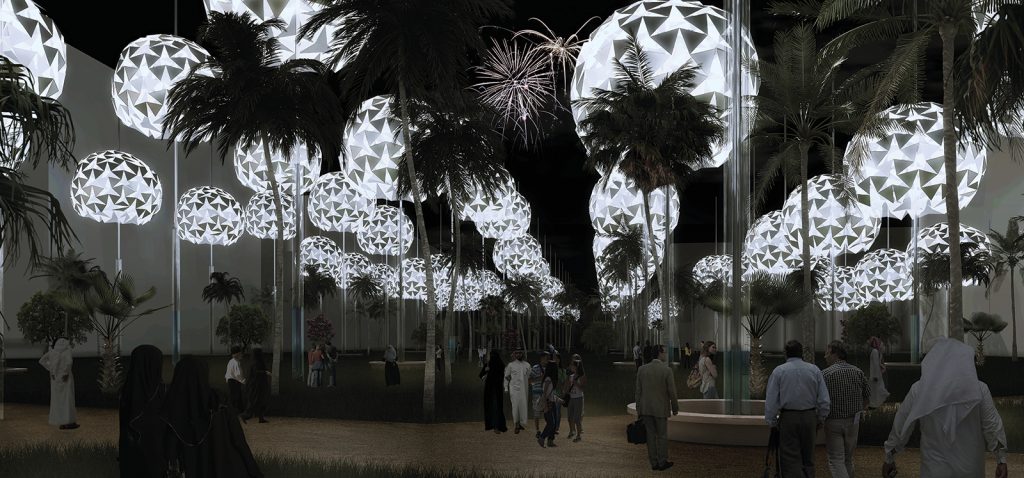 ---
LAGI 2019 is sponsored by Masdar and is held in partnership with the 24th World Energy Congress.