A span of seemingly infinite cobalt ribbon hovers near the rooftops.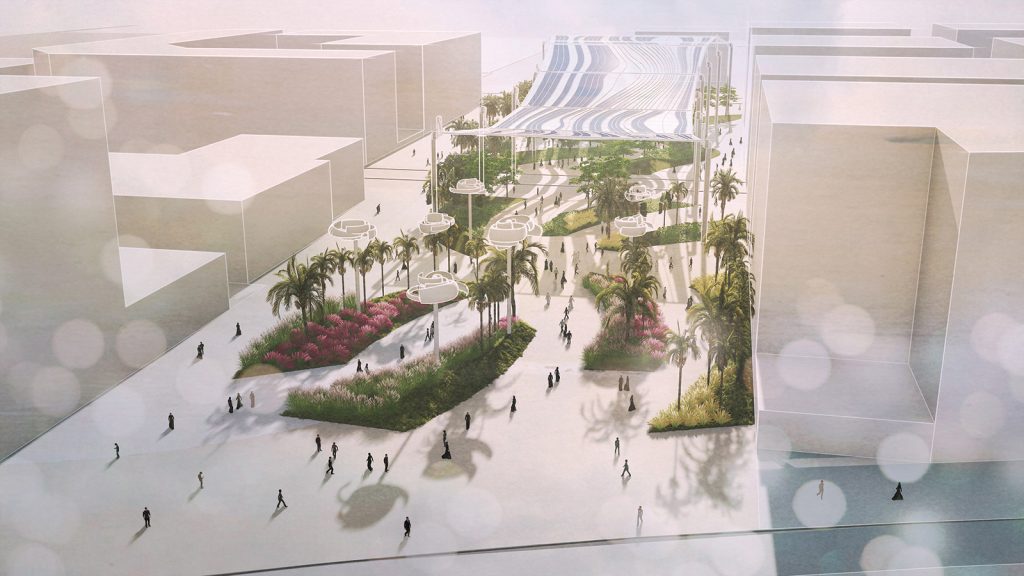 With sweeping undulations, the colossal floating diaphragm actively draws air from the prevailing winds down to the pedestrian level. The park is cooled as the air flows through the vegetation that flourishes under the protective canopy. As Second Sky breathes, it offers a phenomenological, technological, and ecological experience for visitors to the site, reconnecting the individual to the fleeting atmospheric phenomenon of wind cycles.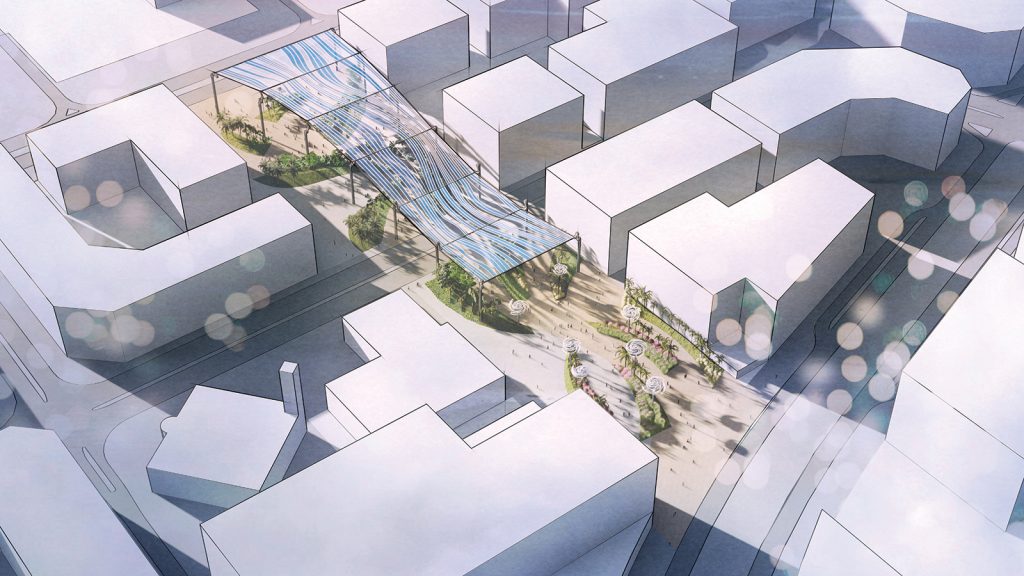 Taking further advantage of the air flow, a field of vertical axis turbines are situated in the southeast corner of the site, generating the electricity that drives the kinetic canopy. Their rose-like forms are derived from lenticular clouds, a distinctive natural cloud formation that arises when moist air flows into eddies generated by turbulent wind.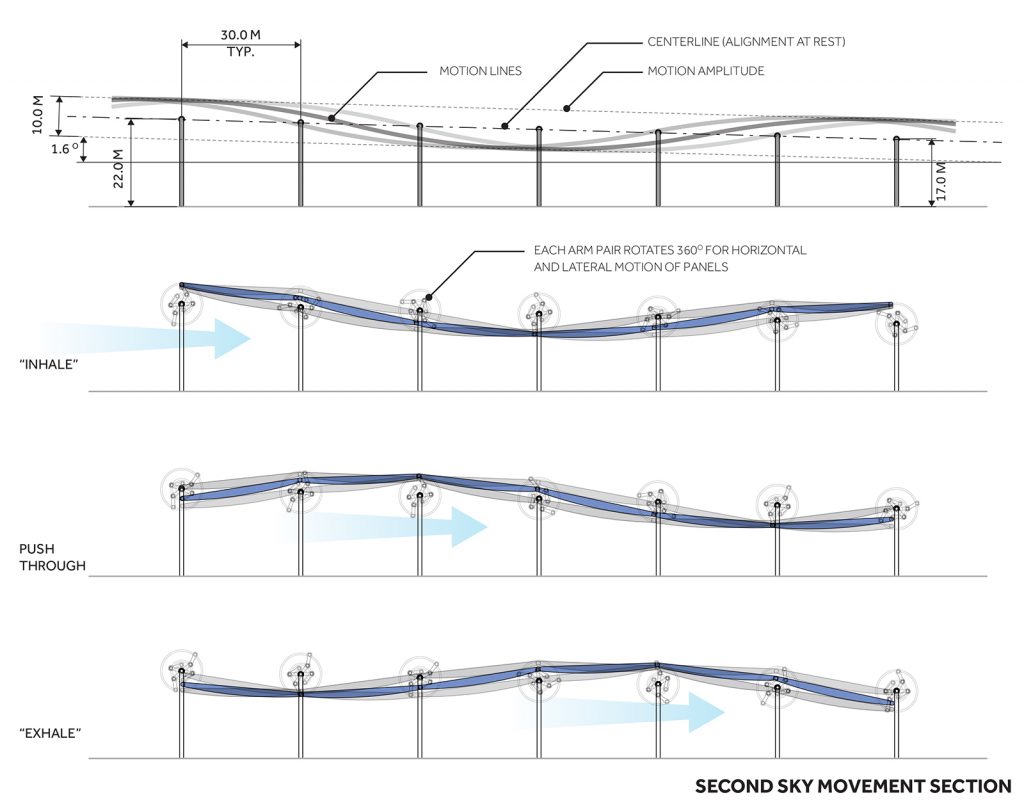 The visual interest generated by the breathing movement of the canopy and the comfort of the space makes this gateway one of the most active public spaces in the city—a crossroads for those engaged in research and business, and a place to meet with friends and family.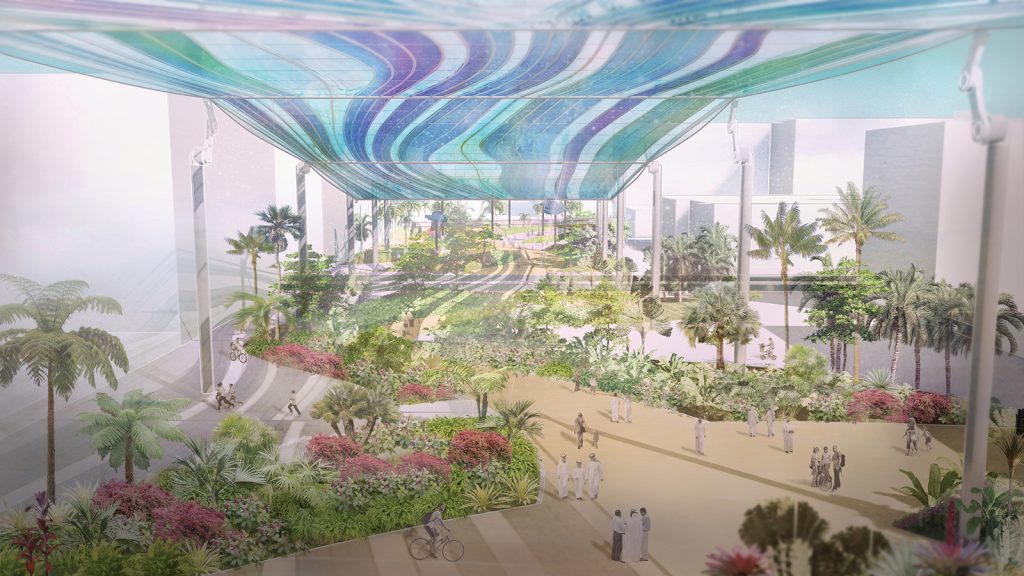 A key aspect of transitioning to intermittent forms of renewable energy remains the reliability of energy storage that can compete with dispatchable conventional energy sources. Several systems are incorporated into the artwork, each one engaging the public.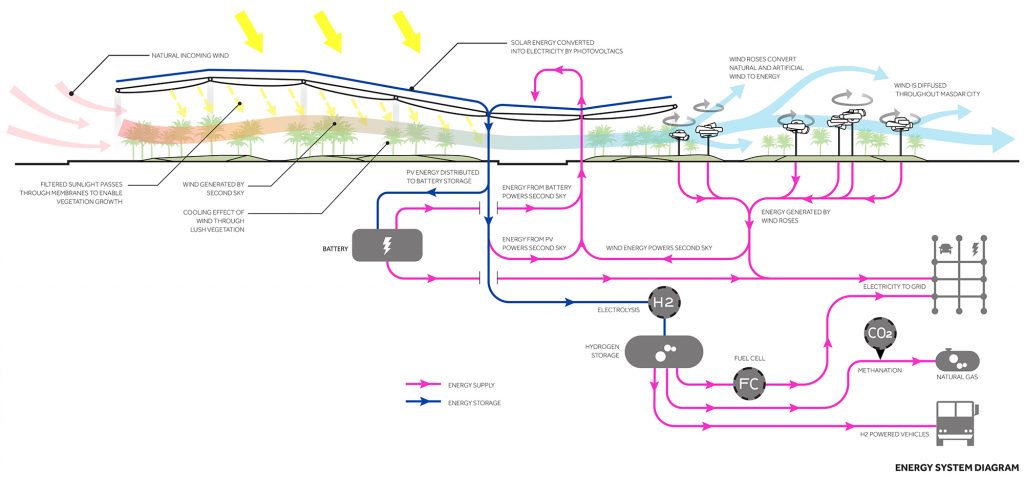 Energy produced by the photovoltaic canopy and wind turbines of Second Sky is either fed into the city grid, stored in lithium-ion batteries, or used to create hydrogen for a variety of energy uses. An energy management system uses real-time data on Masdar City's energy demand to optimize the storage and distribution of energy produced by the artwork.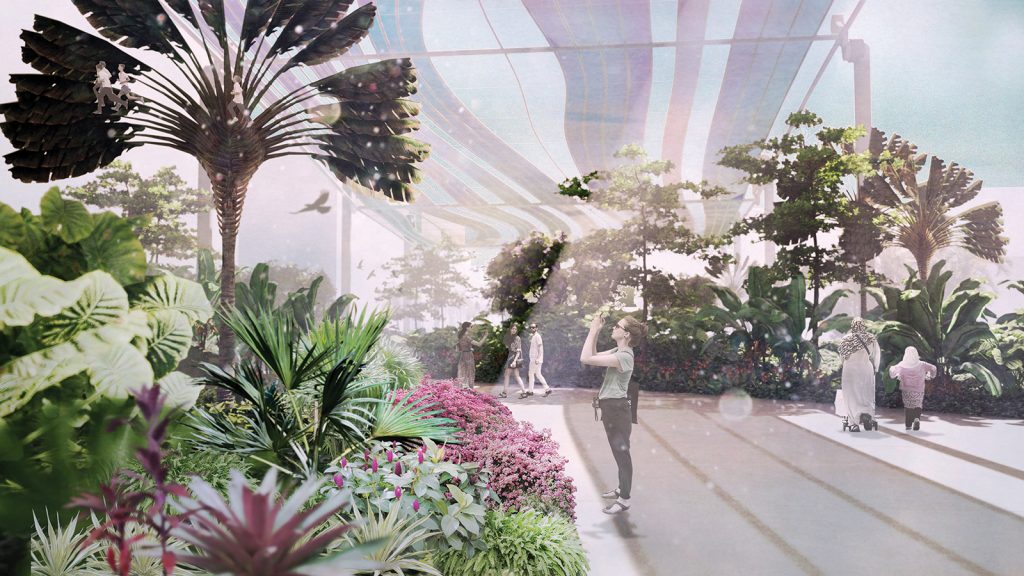 ---
LAGI 2019 is sponsored by Masdar and is held in partnership with the 24th World Energy Congress.