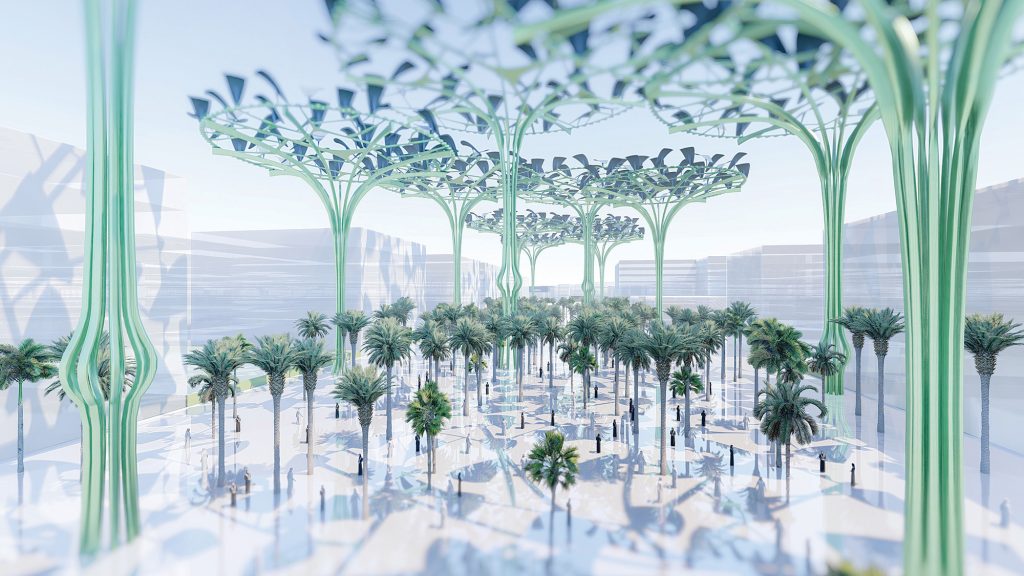 Giant wheels turn slowly in the sky, moved by the energy of the wind, which flows through the upper reaches of the park. Leaf-like flexible photovoltaic panels crown the giant wheels, tracing shapes of light and shadow upon the ground that interweave with the more static shadows of the plant life below.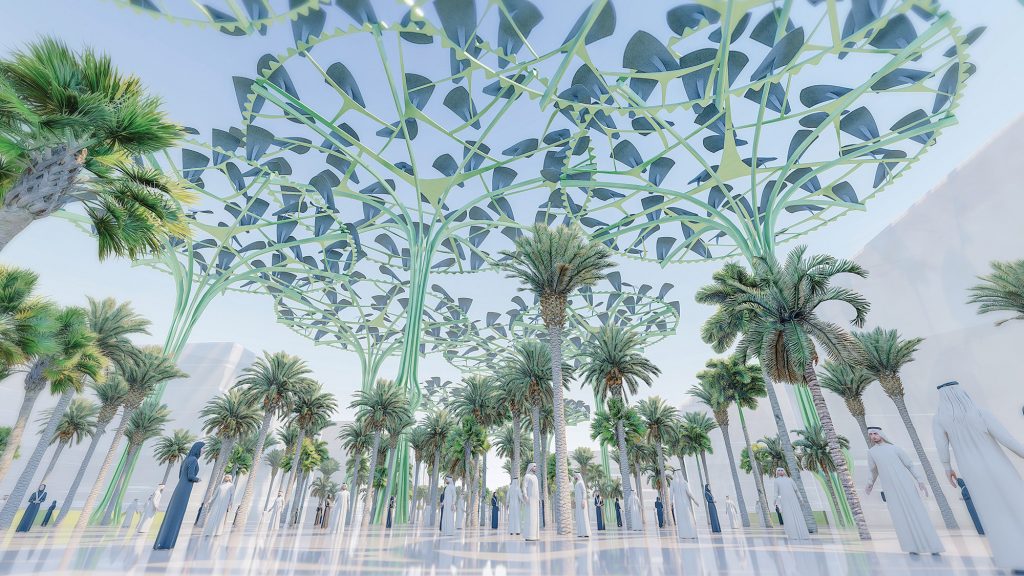 The rotating direction of the wheels is as changeable as the wind, and they respond like the tallest giant canopy trees, pointing our attention to the sky where they form a new landscape above the rooftops.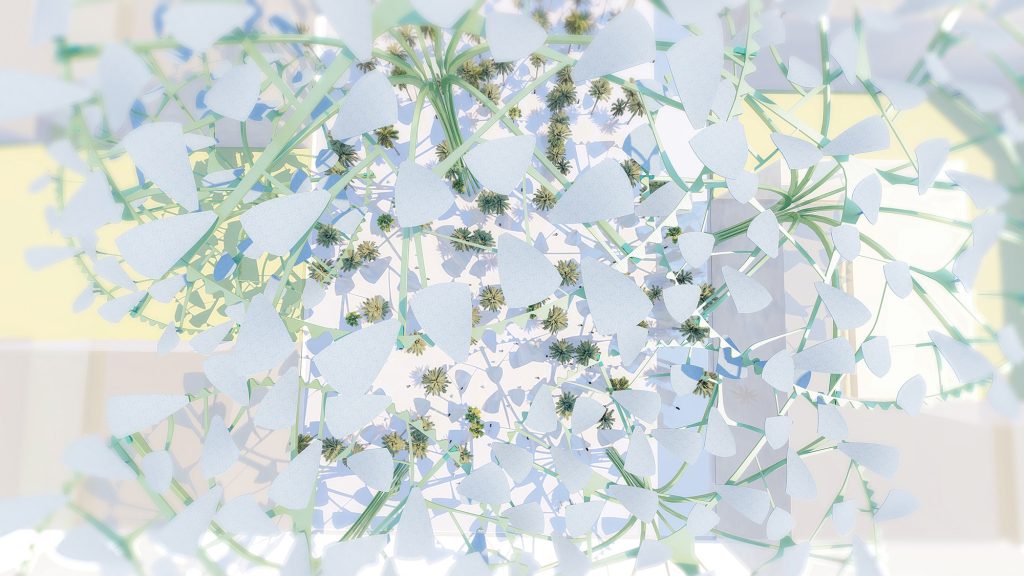 The shaded environment below creates a microclimate of lower temperatures extending the season for comfortable outdoor activities.
This canopy of power-generation devices can be seen from a distance and beckons new visitors to Masdar City.

---
LAGI 2019 is sponsored by Masdar and is held in partnership with the 24th World Energy Congress.