All things in the world are inseparable from the nourishment of the sun, and plants are the pioneers of energy conversion.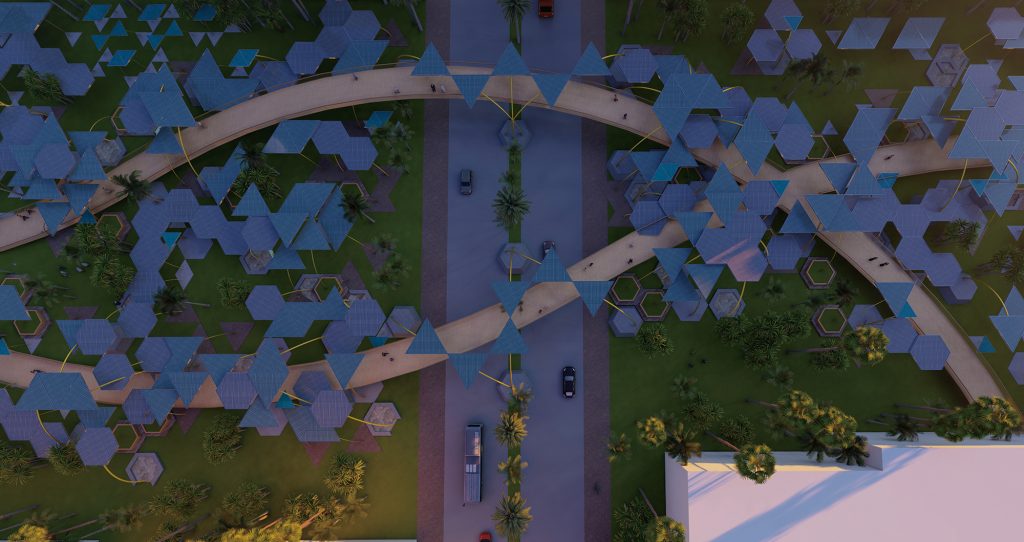 Mangrove forests in Abu Dhabi have used solar energy conversion to improve the surrounding environment for millennia prior to the advent of human civilization.
Abu Dhabi's Eastern Mangroves thrive in the saline and brackish waters over hundreds of square kilometers along the coast. They are the fundamental building block of the UAE's natural ecosystem, providing habitat to countless species and sequestering CO2 more efficiently than nearly any other kind of forest (according to a NASA survey). The roots of mangroves are divided into pillar roots, slab roots, and respiratory roots. This complex root structure not only serves the function of absorbing nutrients, but it also forms stable support against coastal erosion from wind and waves.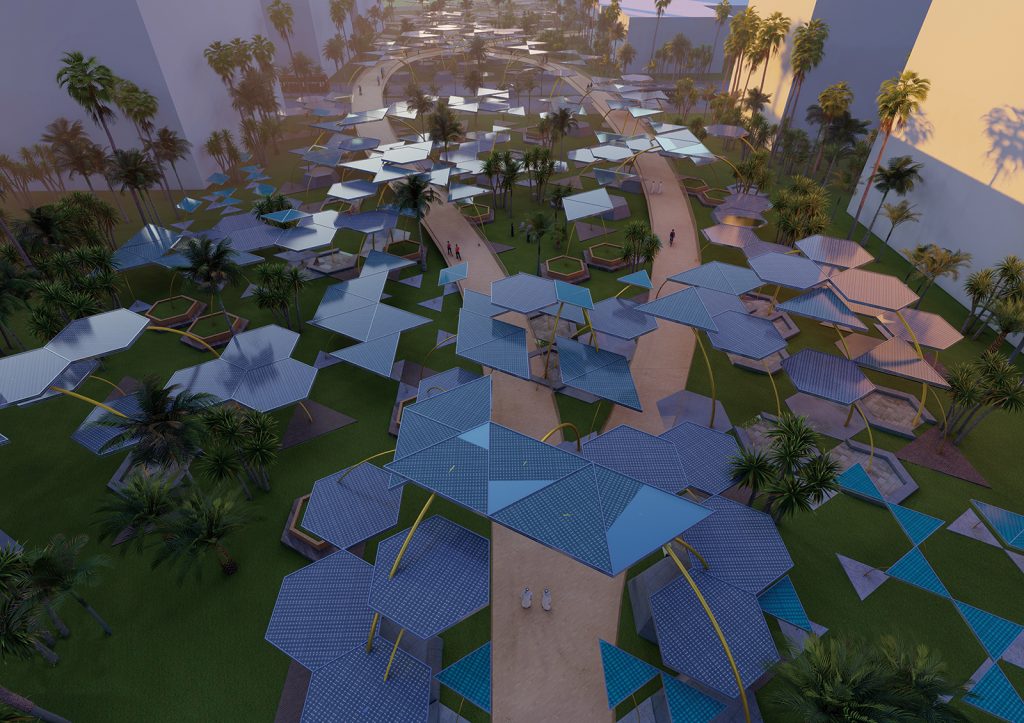 Mangrove Plan shares the beauty and perfection of the Eastern Mangroves with Masdar City visitors. The geometry of the artwork is inspired by the structure of the mangrove tree. Photovoltaic panels are arranged in hexagons and equilateral triangles with a side length of 3m to create an organic array of patterns. The center of each triangle acts as a fulcrum to connect the center of other triangles and create a cantilevered span of varied heights and curvatures.
Some of the electricity generated by the solar panels is used to provide irrigation water for the surrounding park while the remainder provides power to the City grid.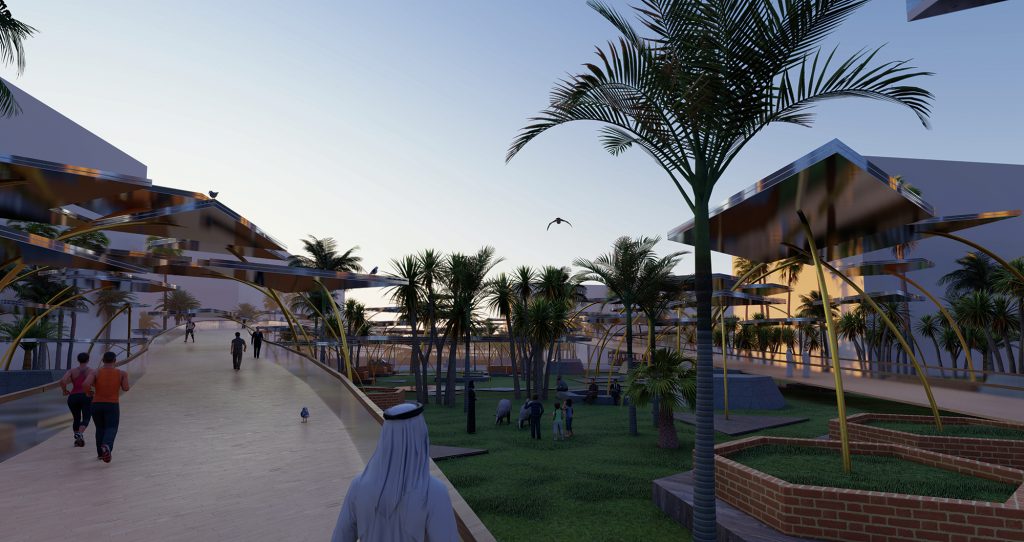 ---
LAGI 2019 is sponsored by Masdar and is held in partnership with the 24th World Energy Congress.