Analemma is a landmark sculpture inspired by the path of the sun in the sky, the beauty of the astrometric analemma diagram, and the traditional instruments for observing its patterns.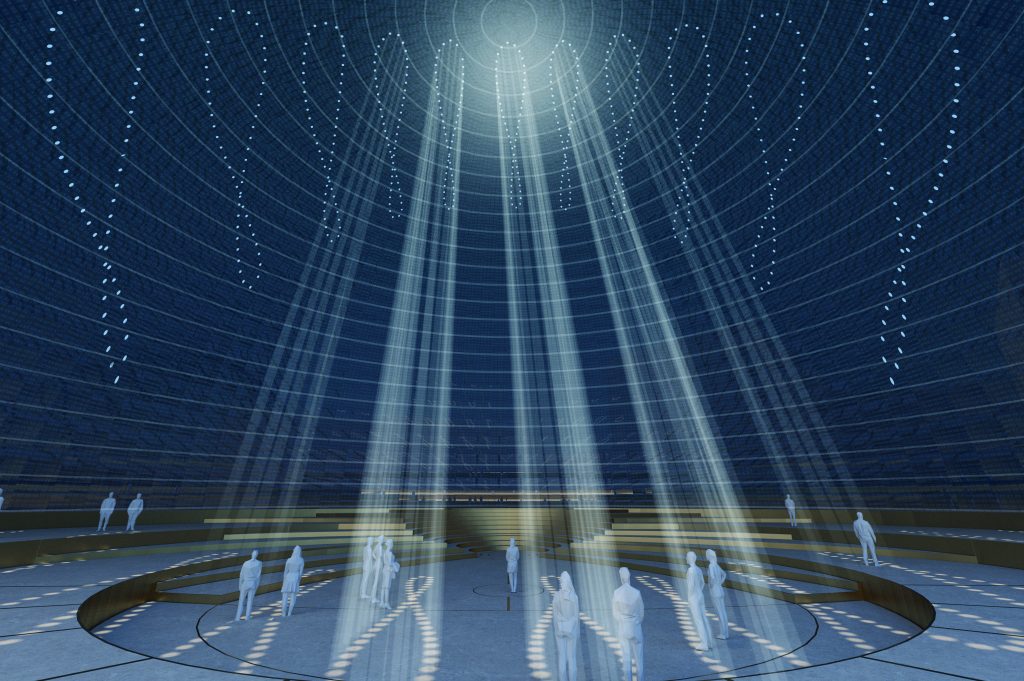 Perceived from the same location at the same time each day for a year, the sun creates a figure-eight shape, with one loop broader than the other. This solar analemma curve is revealed through the artwork, which depicts the constant presence and therefore the permanent potential of solar energy.
The second inspiration is the astrolabe, which has been used for centuries by astronomers to measure the altitude of a celestial body and as a way to track seasonal changes in the sun's position. Tracking these changes can help explain why days are longer in the summer and shorter in the winter. The astrolabe is widely used throughout the Muslim world for sea navigation and as a way of finding the Qibla, the direction of Mecca.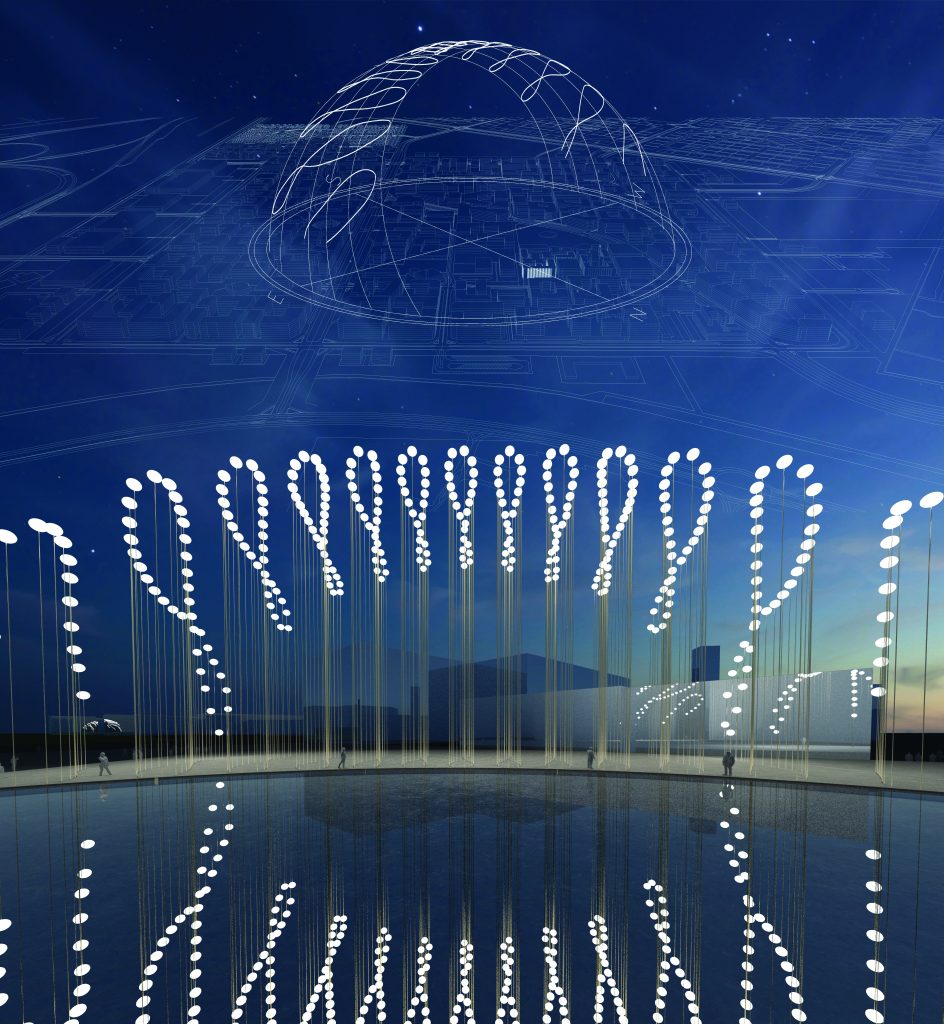 The artwork consists of two segments: the observatory dome and the light sculpture—both designed to follow the path of the sun as perceived from Masdar City.
The 52-meter-wide dome is a semitransparent spherical surface with a skin of photovoltaic thin film. It serves as a shelter, auditorium, solar collector, calendar, and a sundial clock. The dome is perforated to track the sun's path throughout the day and year. By standing in the middle of the dome, each visitor can determine the time and date based on the position of the sun in relation to the holes in the ceiling.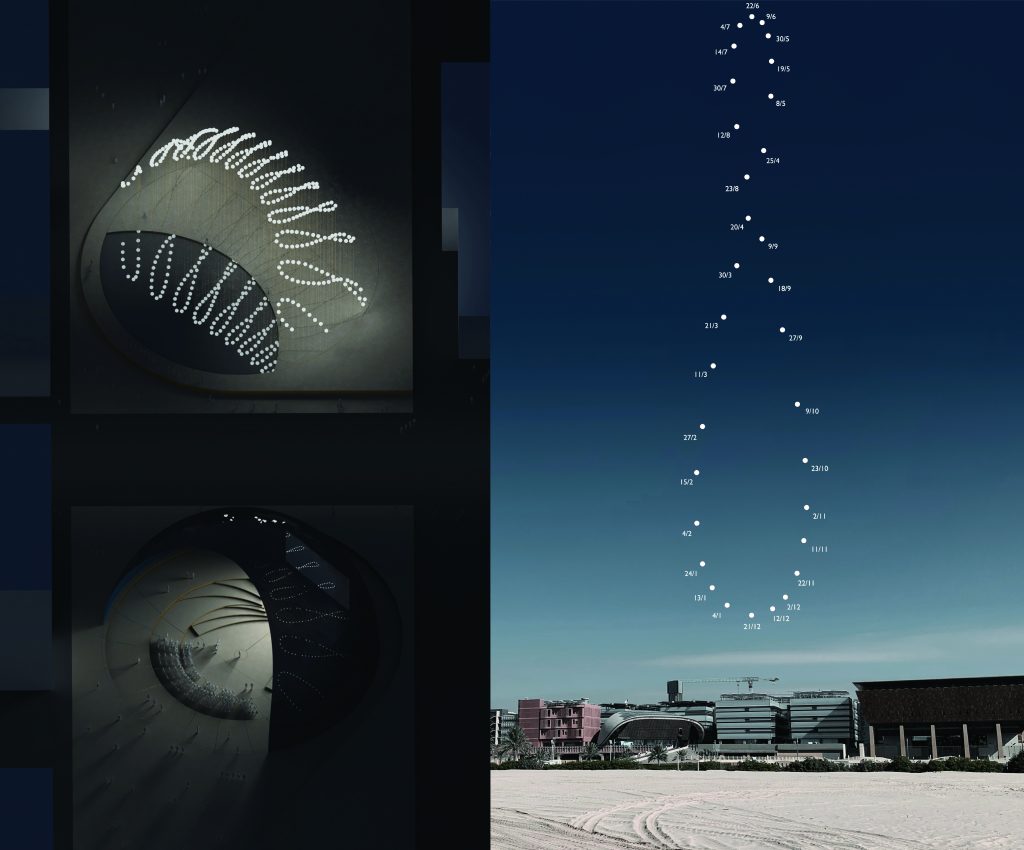 The light sculpture across the street is an inverted version of the same sculptural point cloud; the perforations become the objects. It emits light during the night by using a small percentage of the energy generated by the observatory dome during the day.
Both parts follow the same shape of the solar path as perceived from Masdar City.
---
LAGI 2019 is sponsored by Masdar and is held in partnership with the 24th World Energy Congress.