Does it sometimes seem as if humanity has lost its way in an ocean of uncertainty? Will we ever find our path toward a truly sustainable future? Perhaps what we need is something to point us in the right direction.

Masdar City has for years been a beacon of hope and innovation in our quest for a sustainable future. It therefore makes sense to symbolize that role through an inspiring work of art that engages not only visitors' creativity but also their sense of hope through an optimistic and innovative approach.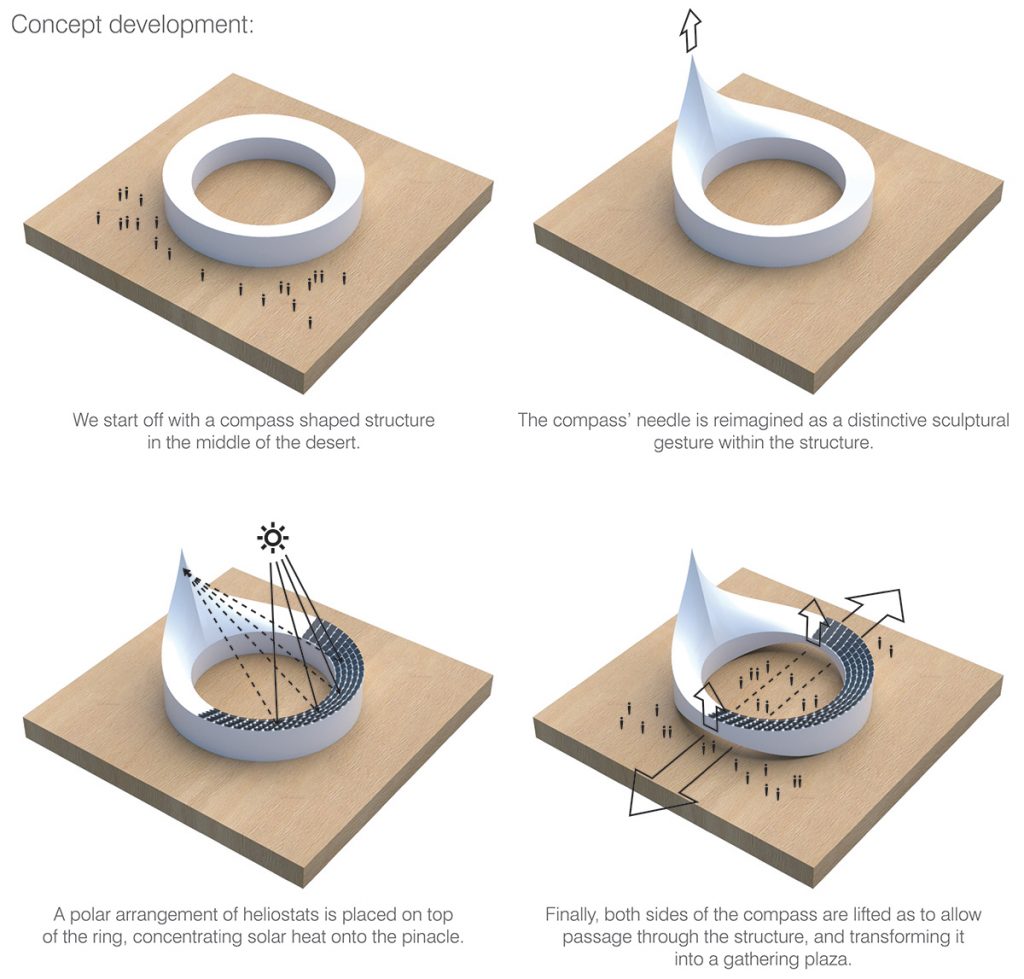 The Solar Compass does just that, mobilizing our minds and enthusiasm through a power-generating work of art that draws its inspiration from a relatable object. Engaging curiosity might be our most powerful tool in our quest for sustainability. The technology is already here to address the climate crisis; we need only to make it creatively stimulating!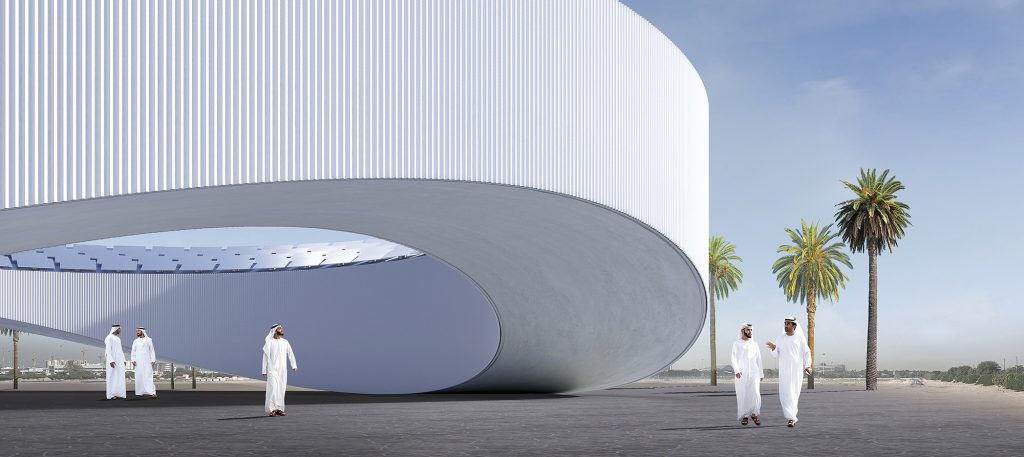 Using standard CSP technology, a 1,120 square meter polar array of flat heliostats follows the sun across the sky and concentrates its light and heat onto a receiver located near the pinnacle of the compass needle. By lifting the mirror array and placing it on top of the compass form, the ground plane is set free for visitors, prioritizing public space and creating an inviting plaza.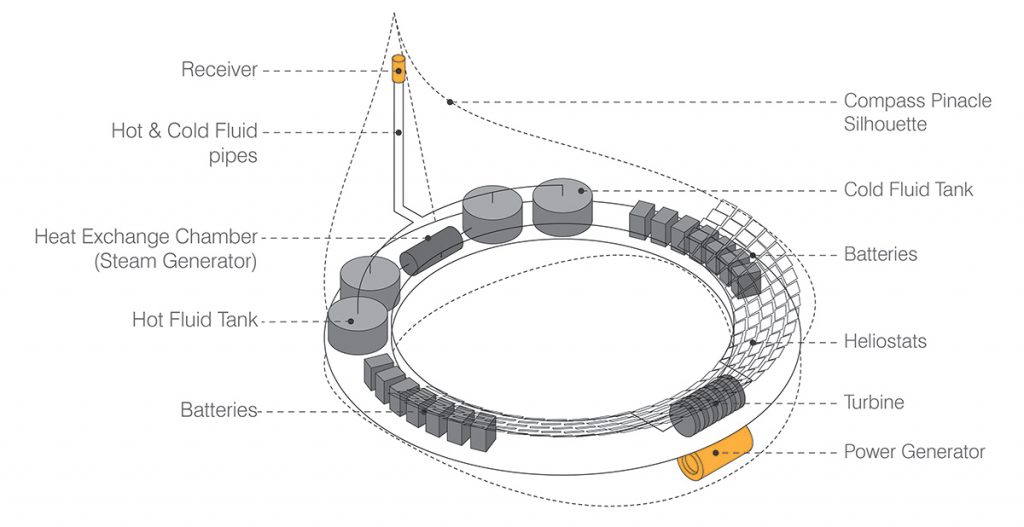 The intense solar heat increases the temperature of the receiver to 600º C, where water flashes to steam to drive a turbine and electric generator. Part of the energy produced is directly transferred to the city's electrical grid and the rest is stored in batteries contained within the compass structure. In this way, The Solar Compass can continue to guide our energy supply well after the sun has set.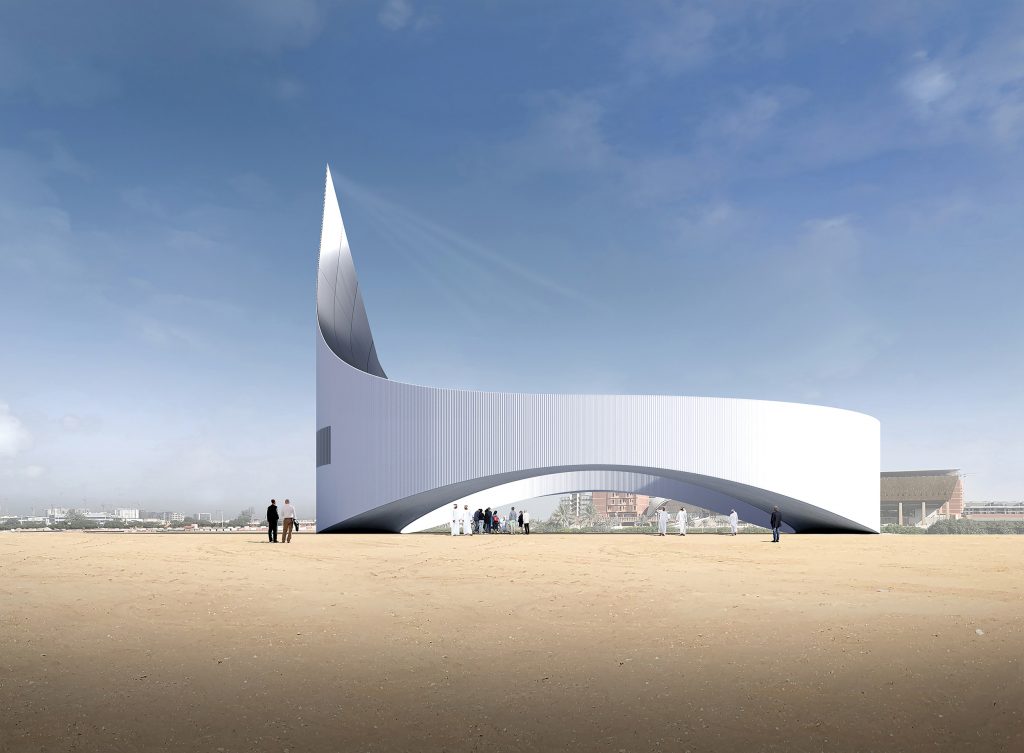 ---
LAGI 2019 is sponsored by Masdar and is held in partnership with the 24th World Energy Congress.