Nest applies the primordial forces of earth, air, water, and light, which manifest as jewel-like eggs from without, and vibrant forests within.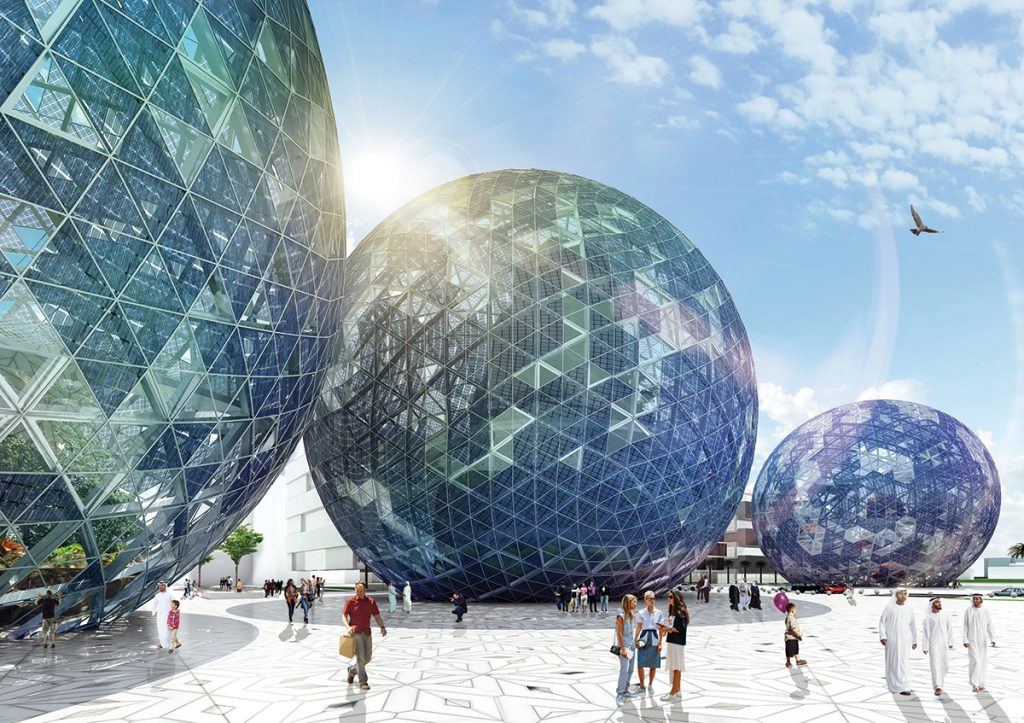 High performance bifacial photovoltaic modules form the eggs' shells, collecting sunlight from all angles and generating enough energy to cool more than two thousand Masdar homes.
Visitors descend below a gleaming courtyard of white marble and then ascend into one of three realms of verdant life: a rainforest, a cloud forest, and a floating forest. An emblem of the United Arab Emirates and rooted in Bedouin culture, falcons are treasured members of many local families.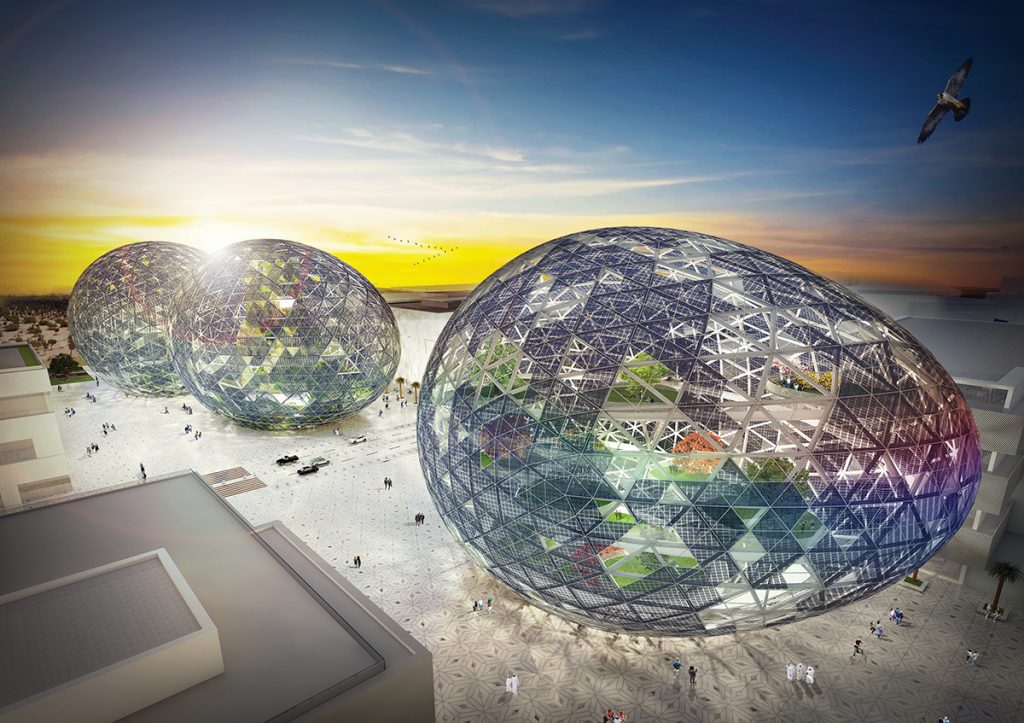 Paying homage to these treasured birds, Nest holds three eggs—a typical clutch and also a reference to the three stages of the Estidama Pearl Rating System, the green building standard of the United Arab Emirates.

Nest holds orbs of life that provide a gateway into Masdar City and a sanctuary for visitors seeking a green oasis away from scorching summer heat. Clean, unbroken lines rise from an expansive courtyard providing unobstructed views that highlight the natural beauty of an ancient form symbolic of life. White marble tiles reflect light onto solar modules increasing power generation and helping to cool the courtyard. Ground source geothermal and energy recovery ventilators, powered entirely by solar, provide a carbon free and energy efficient air conditioning solution for the interiors of Nest.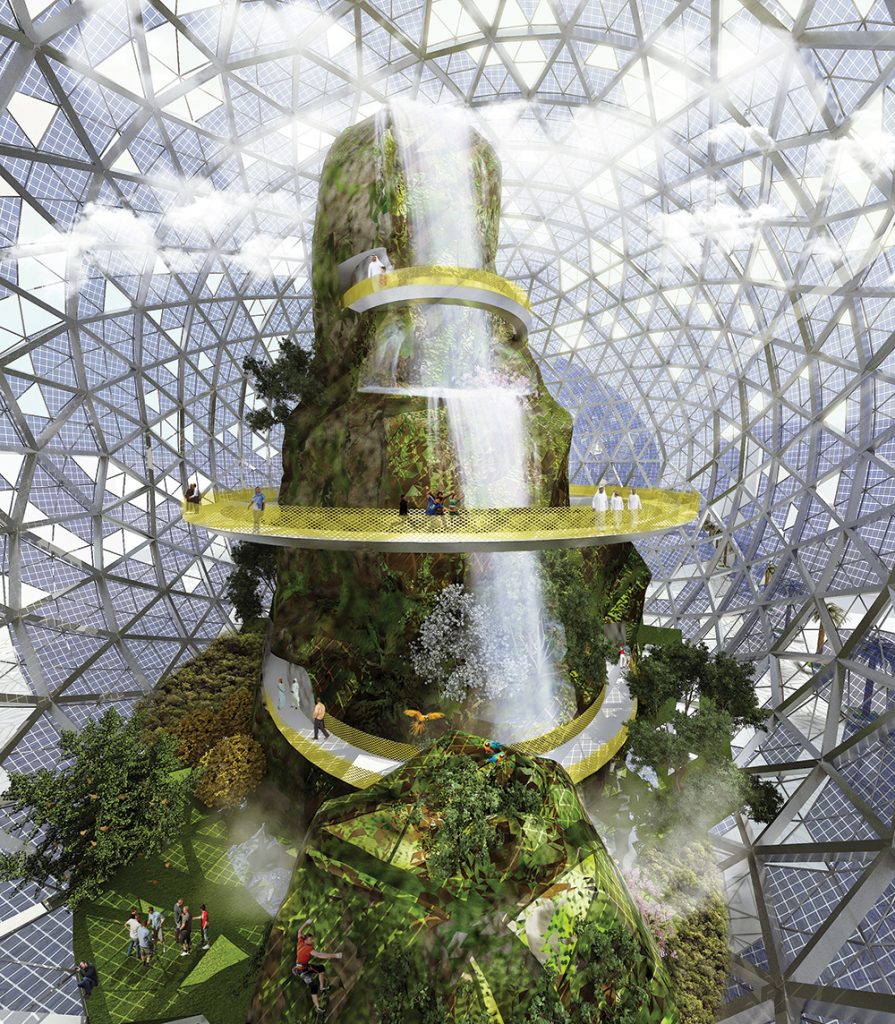 A robust yet lightweight omni-triangulated structure allows the egg shapes to be completely open on the inside. A higher concentration of clear glass is integrated at street level to provide greater visibility into the eggs. Two primary entrances, one on each side of the bisecting transit loop, provide access to a sheltered pedestrian walk connecting all three eggs. Visitor facilities and mechanical rooms are located below grade with inlaid glass incorporated into the courtyard's tile pattern to provide passive lighting.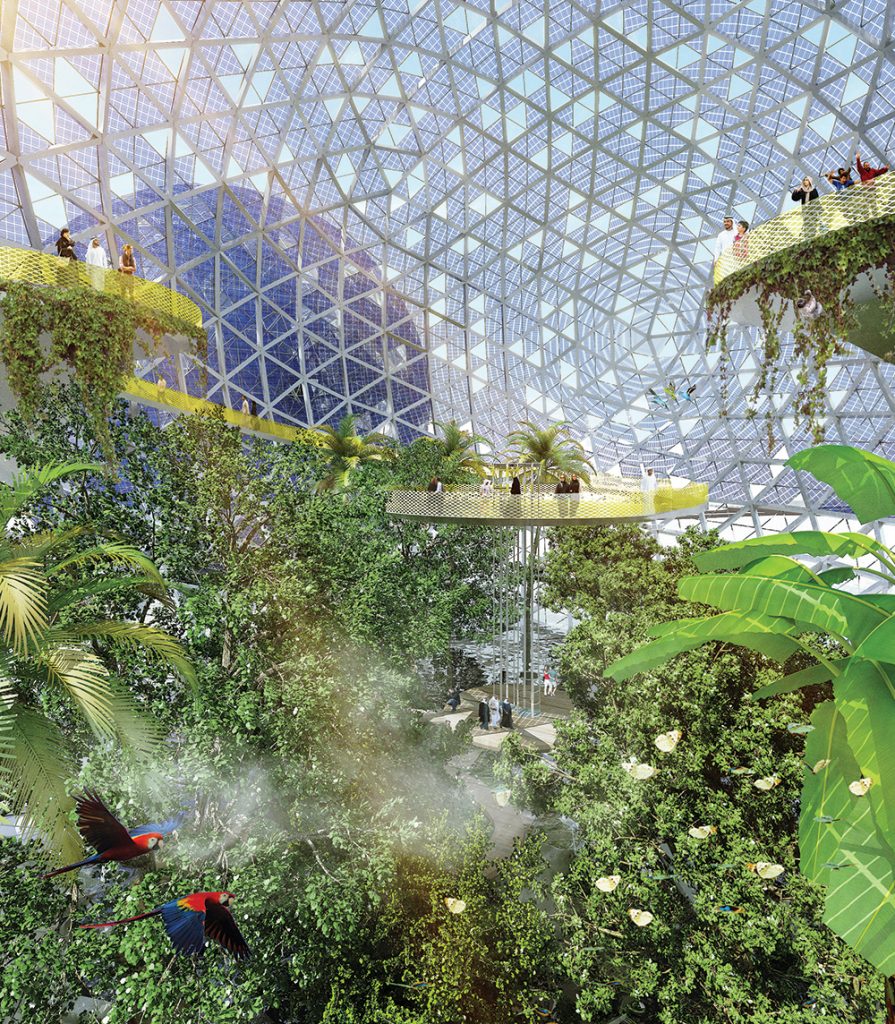 ---
LAGI 2019 is sponsored by Masdar and is held in partnership with the 24th World Energy Congress.