Nadi Forest is named after an Arabic word for dew or moisture.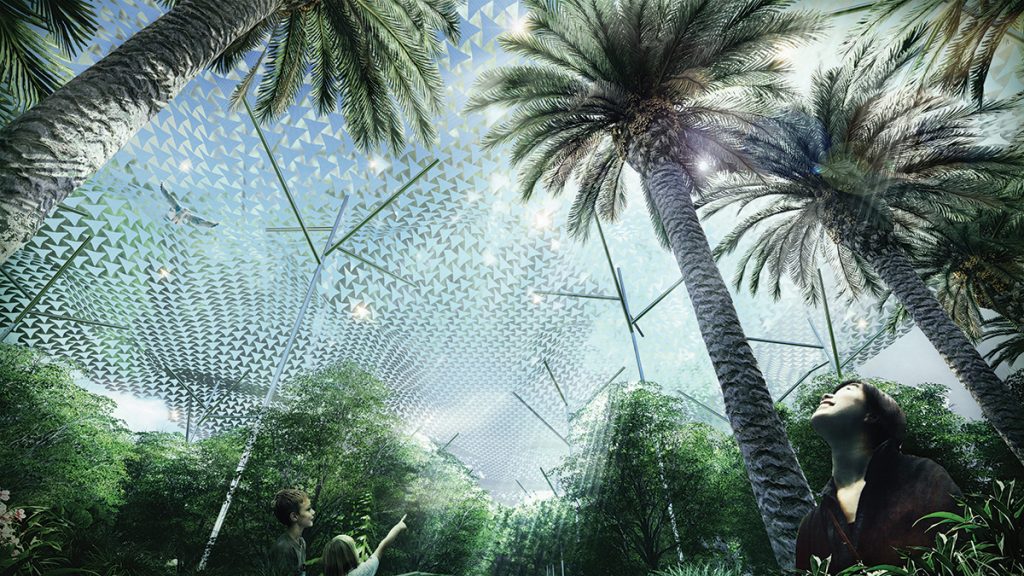 In the presence of vanishing forests, a decline in natural resources, and unprecedented extinction of wildlife, can design and biology collaborate in order to grow sustainably together?
Within Nadi Forest, technology co-exists with vegetation by incorporating sensors and real-time data response that help trees mature over time.
Eighty stainless-steel posts extend from 15 meters to 25 meters to dynamically provide the optimum shading coefficient over a growing forest. Each post contains four extendable branches that support a network of flexible solar panels—a mesh that provides essential shade for plants and trees to survive under the heat.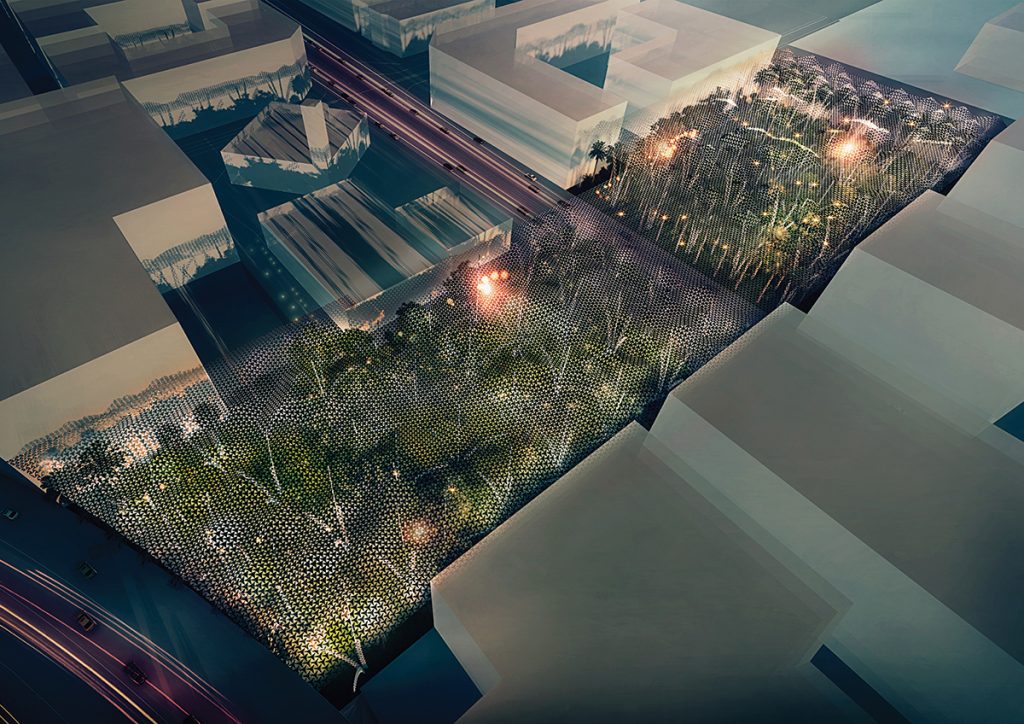 Based on studies by Dr. Ahmad Rafsanjani, from McGill University in Montreal, the solar canopy is designed as a triangular auxetic mesh inspired by traditional Islamic patterns. Due to its unique properties, the mesh will extend gradually as it senses the plant maturity over time increasing the amount of sunlight to match growth requirements.

Using a tool under development at Masdar Institute, water is harvested from fog and used to mist people and plants throughout the day. Microbial fuel cells within the forest generate additional electricity to augment that generated by the solar shade canopy.
Soon Nadi Forest will be a unique destination for millions of tourists who want to take a tree canopy walk in the heart of Masdar City.
---
LAGI 2019 is sponsored by Masdar and is held in partnership with the 24th World Energy Congress.