The Flowering Desert is enticing yet impossible to touch. It is familiar yet deceptive in its scale.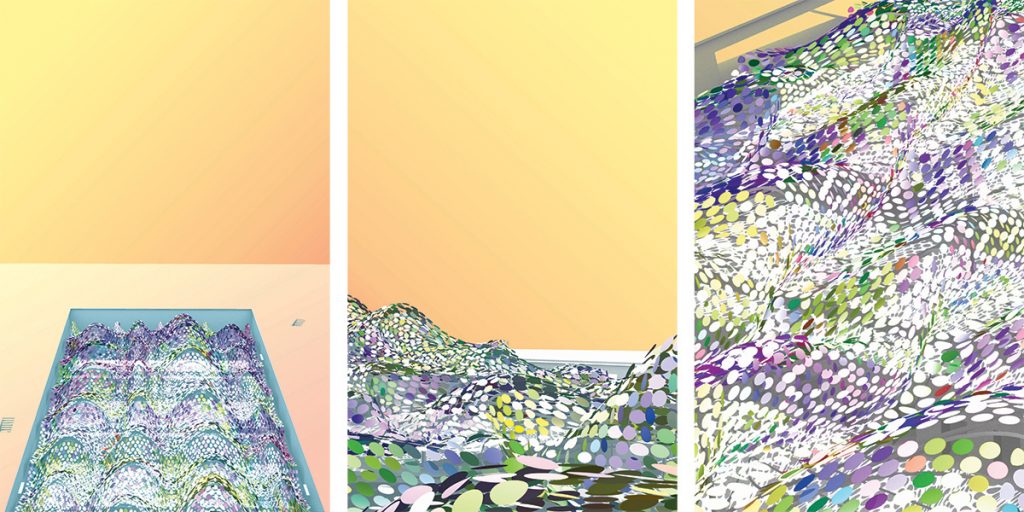 The aeolian forms of desert sand dunes rise and fall, floating along the horizon line upon the approach to Masdar City. The vast surface of the dunes is comprised of a myriad of desert flowers—42,432 translucent dye-sensitized solar cells in the hues of the resilient flora of the desert.
The dune covers and protects a sunken park—a fortress courtyard that acts as a cool and welcoming city portal. Gardens flourish within, shaded by the colorful floating dunes above. It is a work of land art that visualizes the exchange of energy in the desert.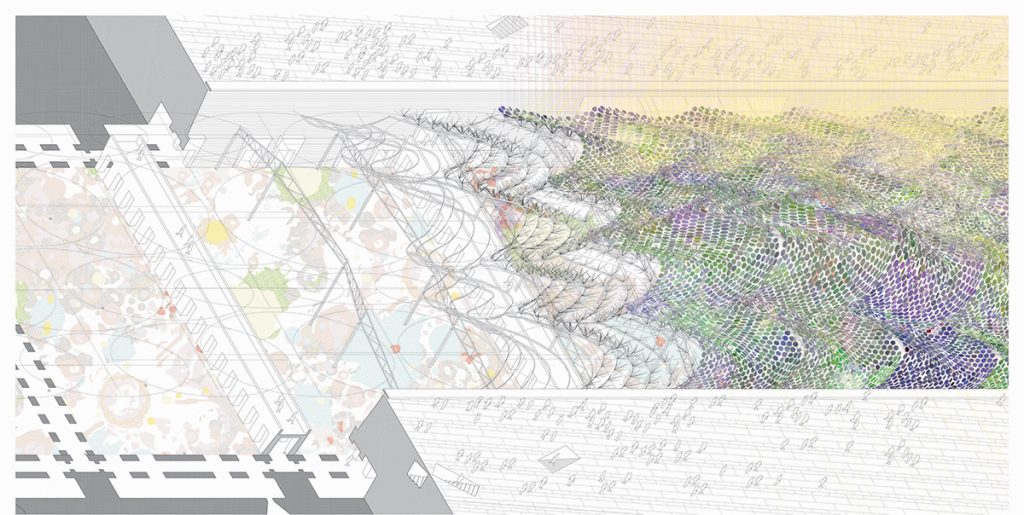 The aeolian crescent form of sand dunes, shaped by the prevailing wind of the desert, is abstracted as a repeating pattern. The form is articulated to gently rise and fall above the ground level and create a series of spaces with varying proportions below. The vastness of its surface area generates a significant amount of clean electricity for the city grid.
One of the unique characteristics of an Arab fortresses, such as the Al Jahili Fort in Al Ain, is the inclusion of a large public square within the complex for public activities. The Flowering Desert recreates the experience of a grand courtyard space by sinking the park below grade, allowing the flowering desert to float above and shelter a series of gardens within, creating a cool and shaded space for gathering, relaxing, and events.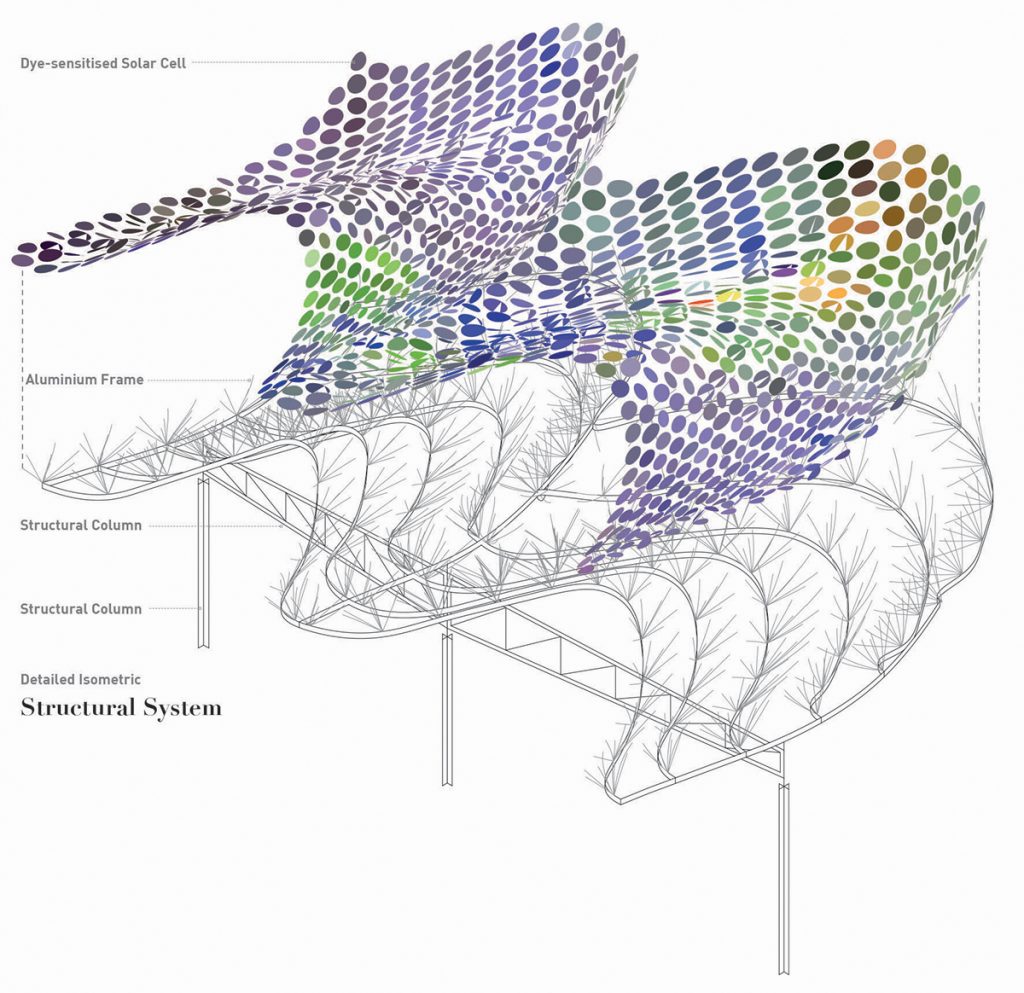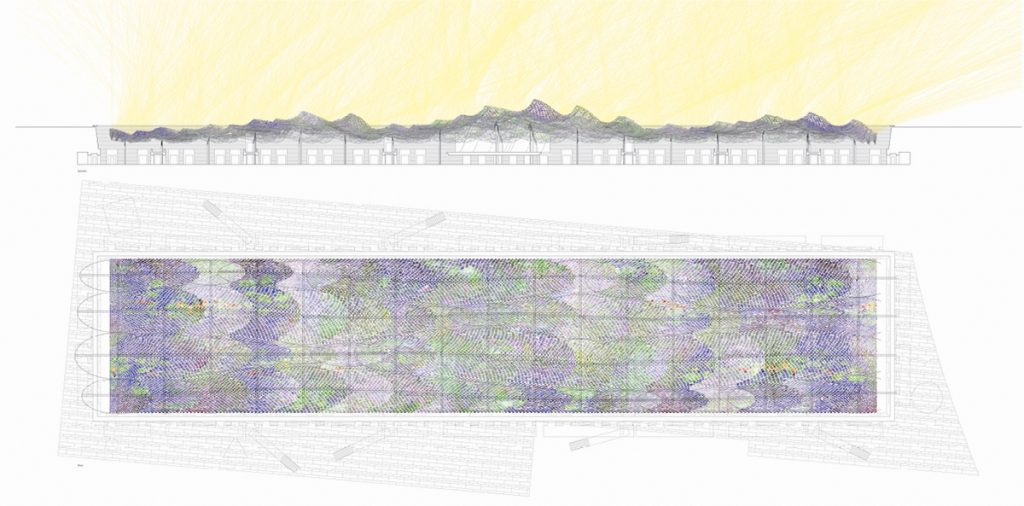 ---
LAGI 2019 is sponsored by Masdar and is held in partnership with the 24th World Energy Congress.