expoSE demonstrates that renewable energy and local traditions can merge to create positive impacts and special places.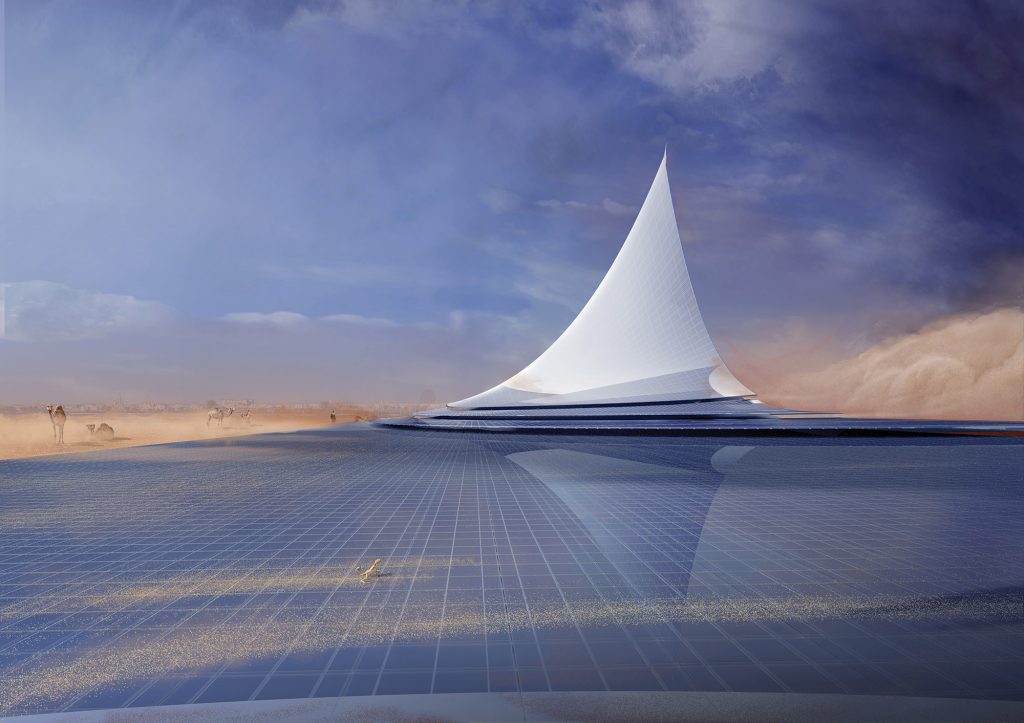 Over the past 150 years, our society has flourished on the energy of fossil fuels, but today we are in the midst of a major transition toward clean and renewable forms of energy. This change will have a profound influence on every aspect of our lives. The form of the exponential curve expresses the concept of extreme growth. It reminds us of how rapidly change can occur in non-linear systems. expoSE is shorthand for "exponential solar energy." In its form, the artwork celebrates technological progress and its exponential growth.

Solar energy is a leap toward freedom. The massive change that comes with a post-carbon future could lead the way to a better society. expoSE is not only a way of generating clean energy but also a place for people to reflect on and prepare for the changes coming just around the corner. Renewables are disrupting the landscape of the energy industry by decentralizing the source. As such, solar energy is changing our economic and social life.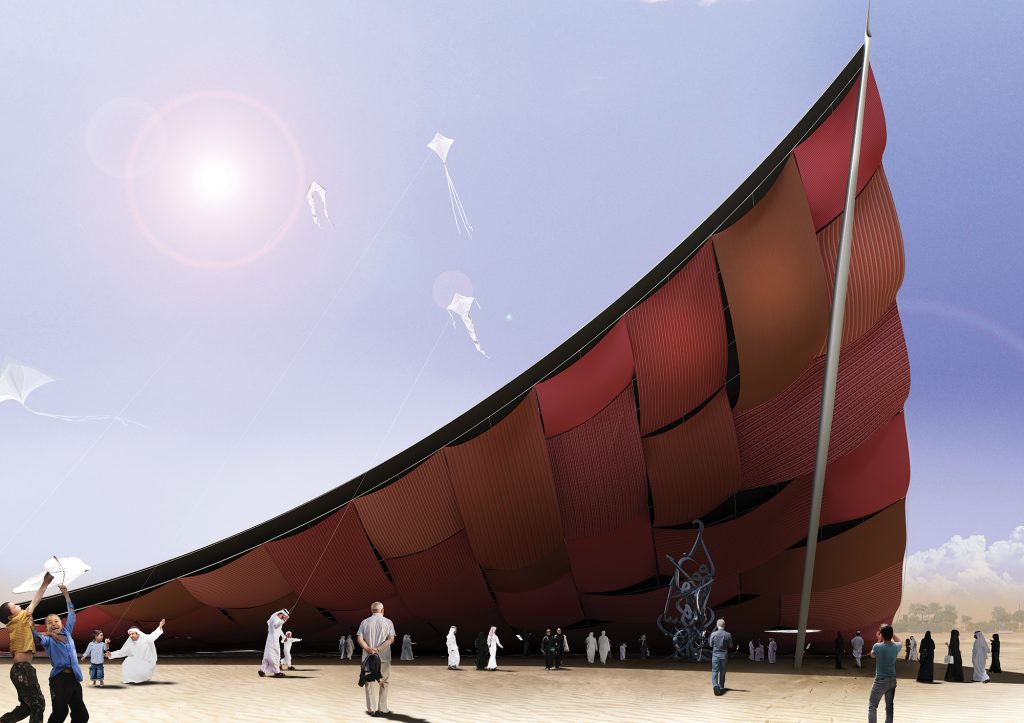 The micro-tracking solar array that comprises the vast majority of expoSE creates a large amount of energy from the sun. Its surface is not accessible to the public during the day. On the upward curving section of the artwork, CIGS thin-film solar modules collect additional power. Both solar systems incorporate automated robotic cleaning systems that remove dust and sand over the protective glass layer, maintaining high performance throughout the year.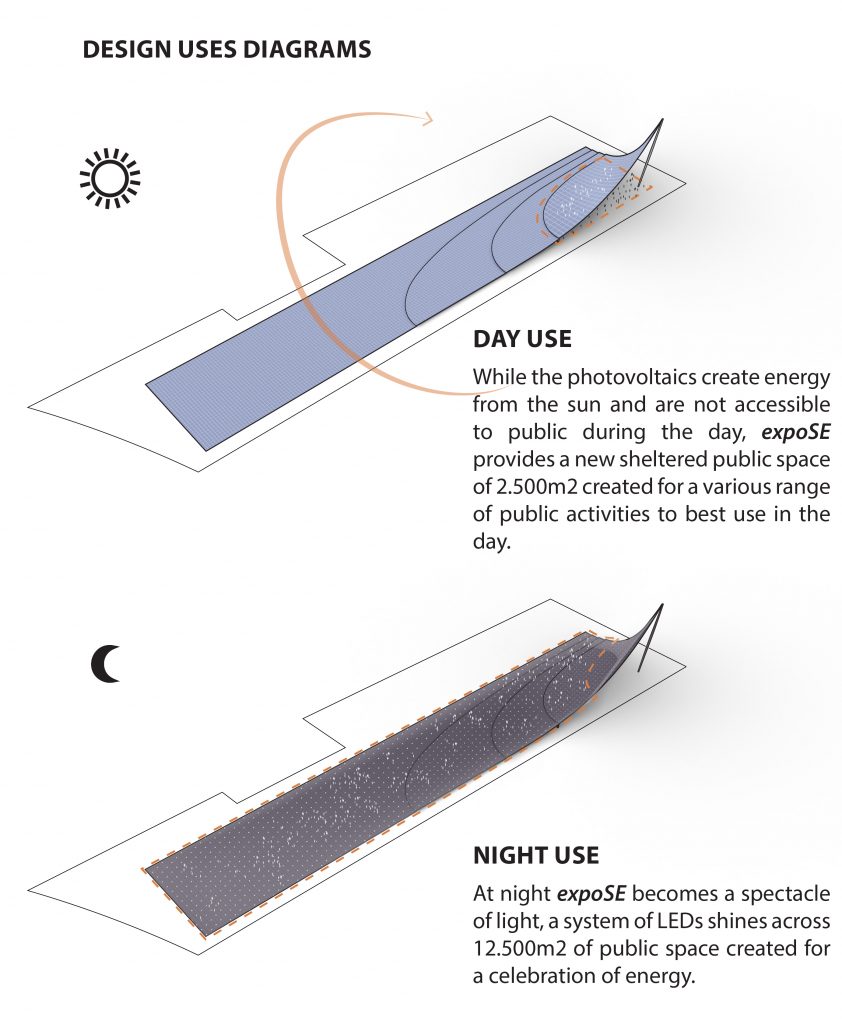 A 2,500 square meter shaded public space designed to recall a traditional Bedouin tent is created by the exponential curvature of the artwork, providing a comfortable space for a range of activities and events for the community.

At night, a system of LEDs shines across the solar array and the artwork transforms into an immense celebration of energy as the area is opened for public use. From the 40-meter-tall corner pinnacle, a beacon of light shining above Masdar City will be seen throughout Abu Dhabi, representing the infinite potential of renewable energy and human ingenuity.

---
LAGI 2019 is sponsored by Masdar and is held in partnership with the 24th World Energy Congress.