Forest of Light proposes a lighthouse over the city of Masdar.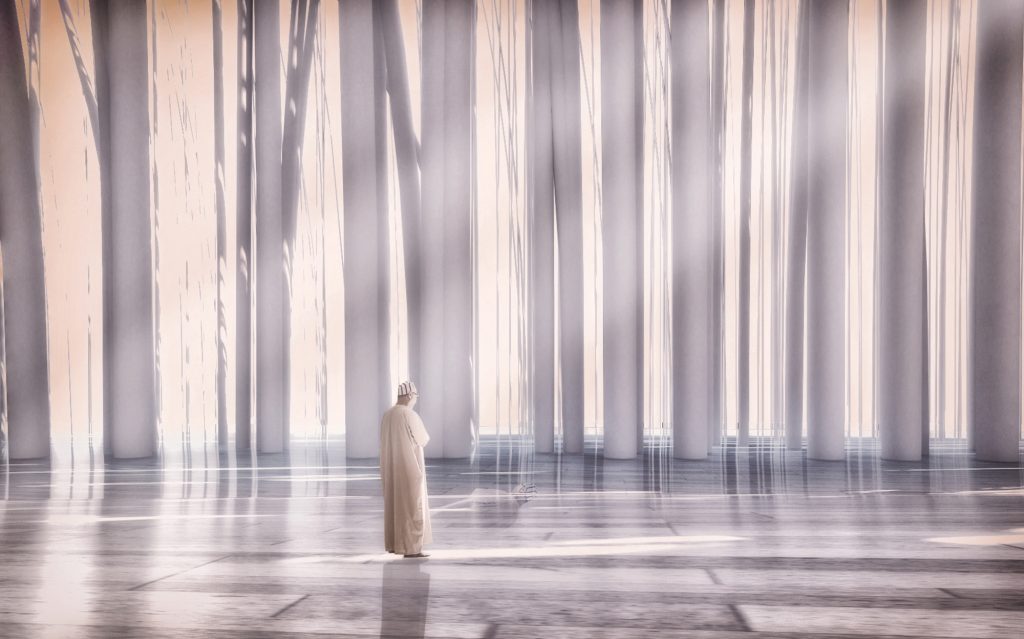 The design begins with the question "how can energy-generating land art engage more deeply with the city in terms of its physical and technological attributes?"
The pointed arch is one of the most instantly recognizable symbols of Islamic architecture, seen in gateways, mosques, and residences throughout the UAE. The artwork has adapted this form, which signifies the cultural context of the region, into a grand and simple aesthetic gesture.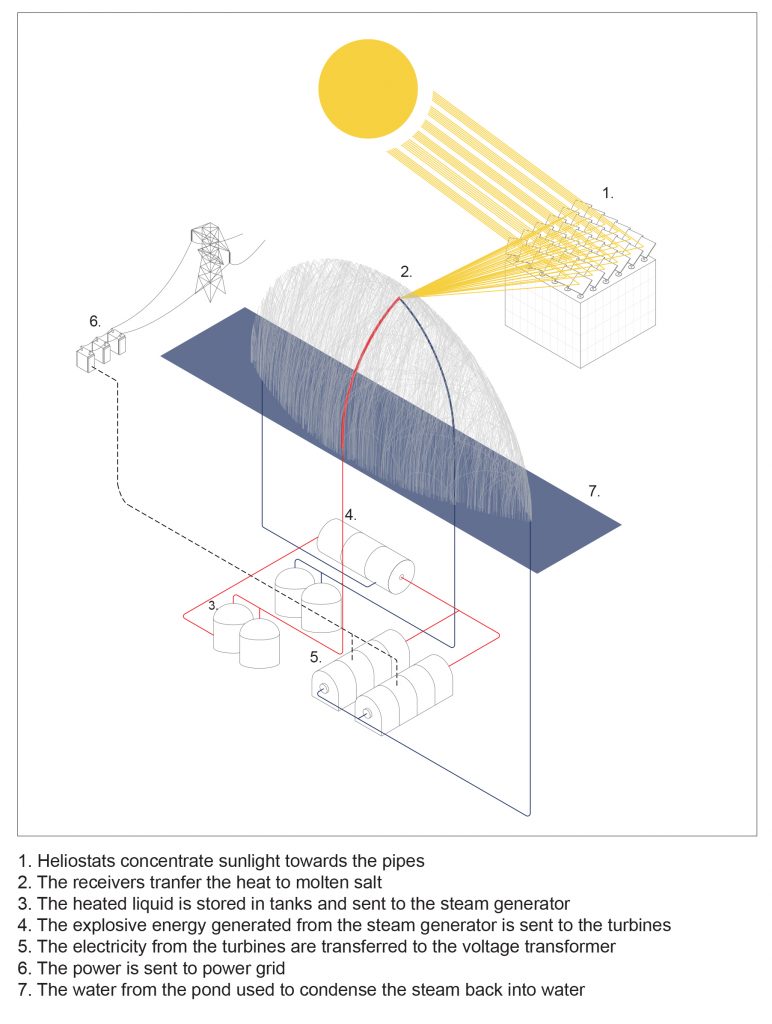 The arch is rotated across the site boundary to construct a semi-circular elevation running northeast and southwest. At the same time, two mirrored pointed arches—or the "Vesica Piscis" intersection of two circles—generate the plan of the space.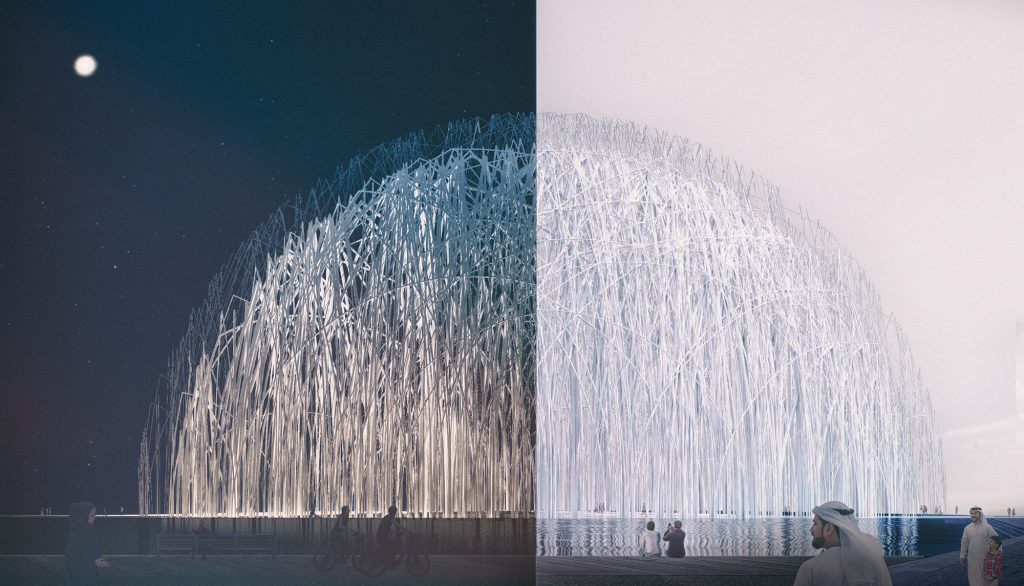 The artwork exists at the center of a broader network of energy-generating infrastructure that engages the surrounding buildings in an auxiliary and participatory role. Thousands of heliostats (sun-tracking mirrors) on surrounding rooftops concentrate the energy of the sun to power steam turbines and generate clean electricity. Forest of Light is therefore not an independent artwork detached from the city, but rather is a central receiver of a district-wide network of concentrated solar power (CSP) technology. Rising to an iconic height of 75 meters, the artwork is able to collect solar energy from a vast area of the city below.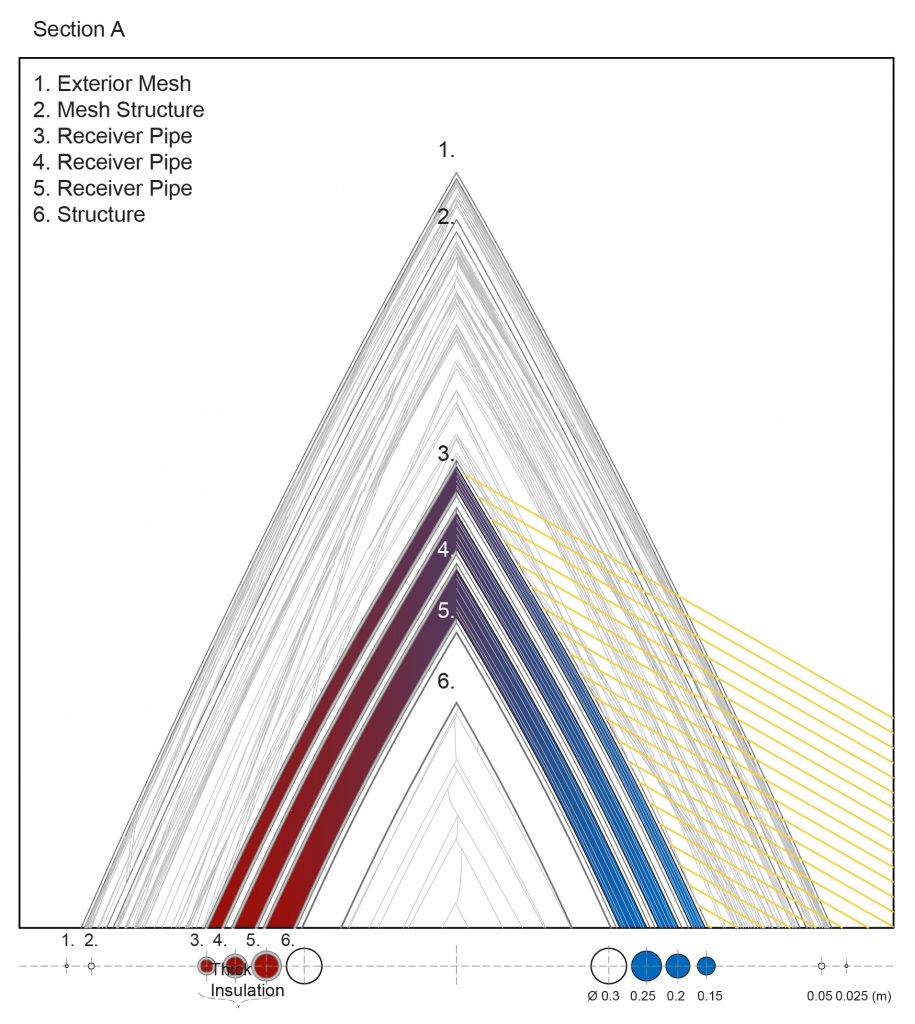 Forest of Light is composed of six interweaving layers. The layers become thinner toward the outer shell, providing variation in layering and opacity. The innermost layer consists of steel pipes and acts as the primary structure. The next three layers are where the heat transfer medium converts solar thermal energy of the concentrated sunlight into steam. A convection loop generates a heating and cooling loop on either side of the artwork, analogous to the way that trees in a forest receive water from the ground and combine that water with sunlight to create nutrients. The two outermost mesh layers add aesthetic variation to the structure. The differing patterns, density, and thickness of the layers create a "forest canopy" where light is filtered to create infinite variation in brightness and shadow.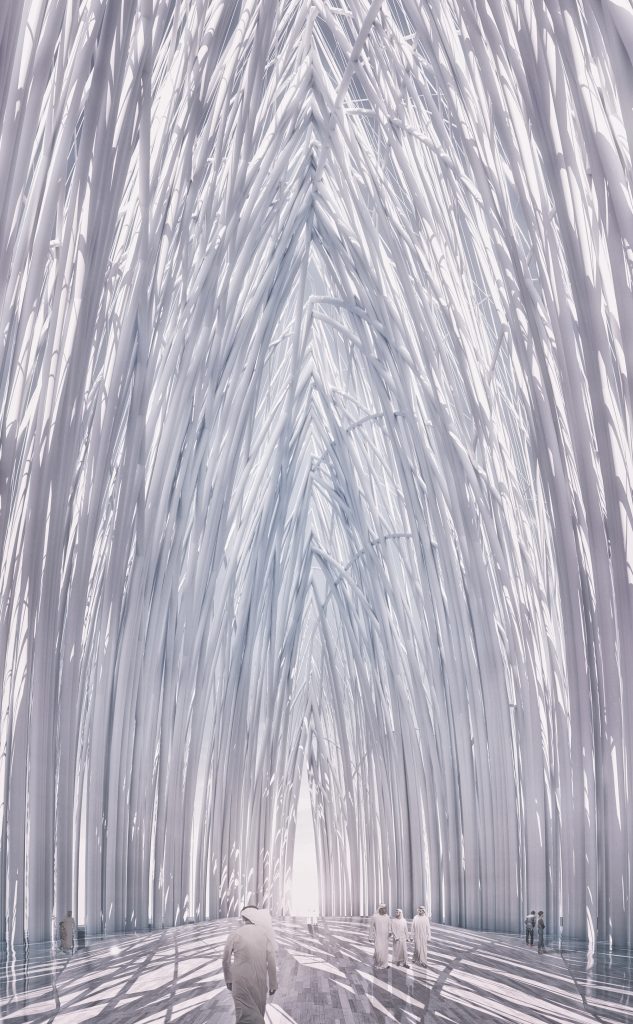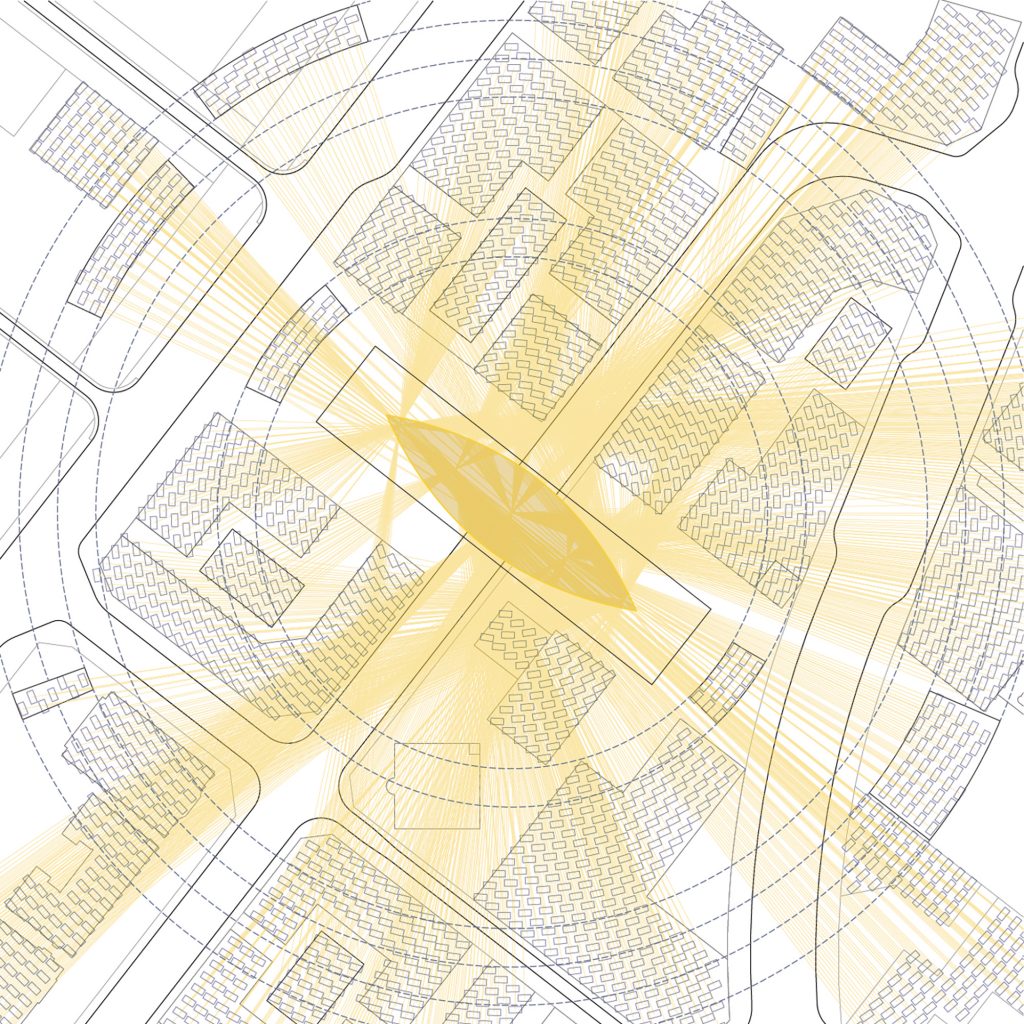 ---
LAGI 2019 is sponsored by Masdar and is held in partnership with the 24th World Energy Congress.