Caravanserai: a breathing gateway for Masdar City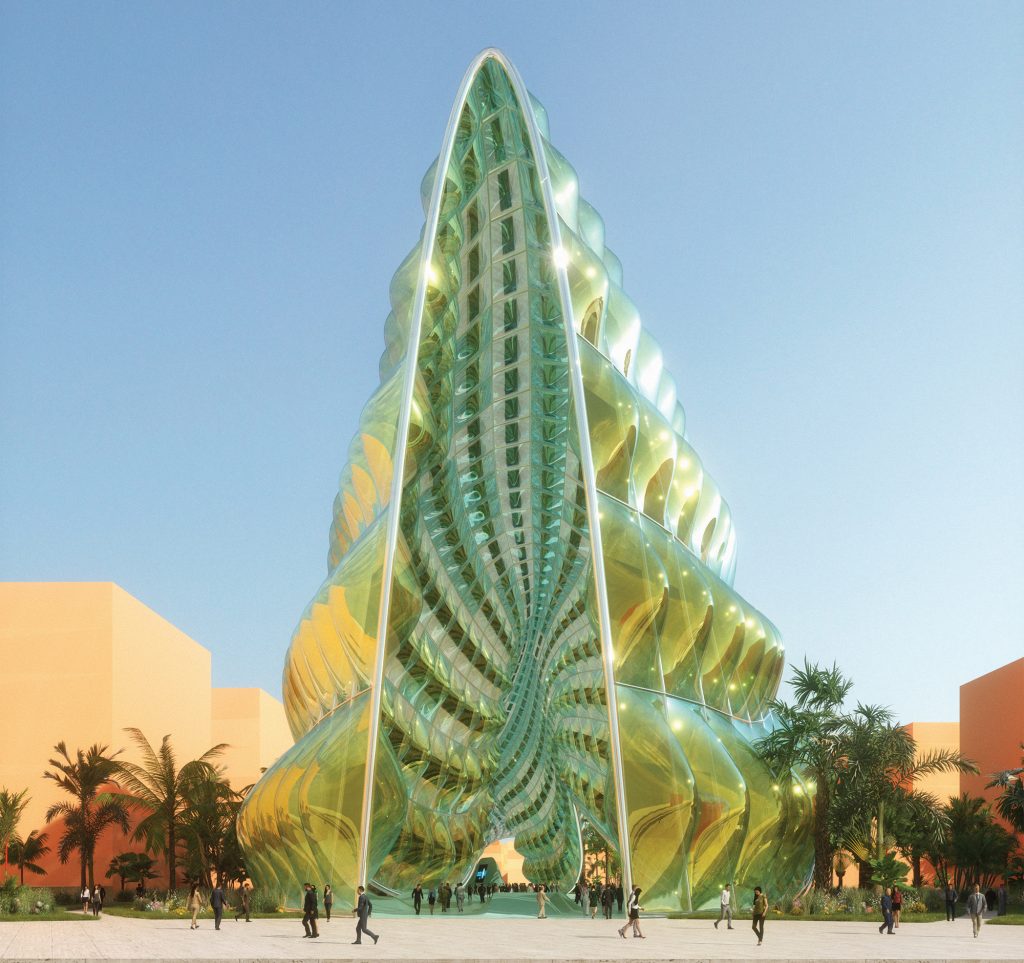 Caravanserais supported the flow of commerce, information, and people across a network of trade routes, most notably the Silk Road. They were places for meeting, resting, and exchanging ideas and goods, but they were also gateways enabling caravans to safely travel from one continent to another. In many ways, Masdar City is a modem caravanserai, supporting our route toward a renewable energy future, connecting people, resources, and ideas across an international network.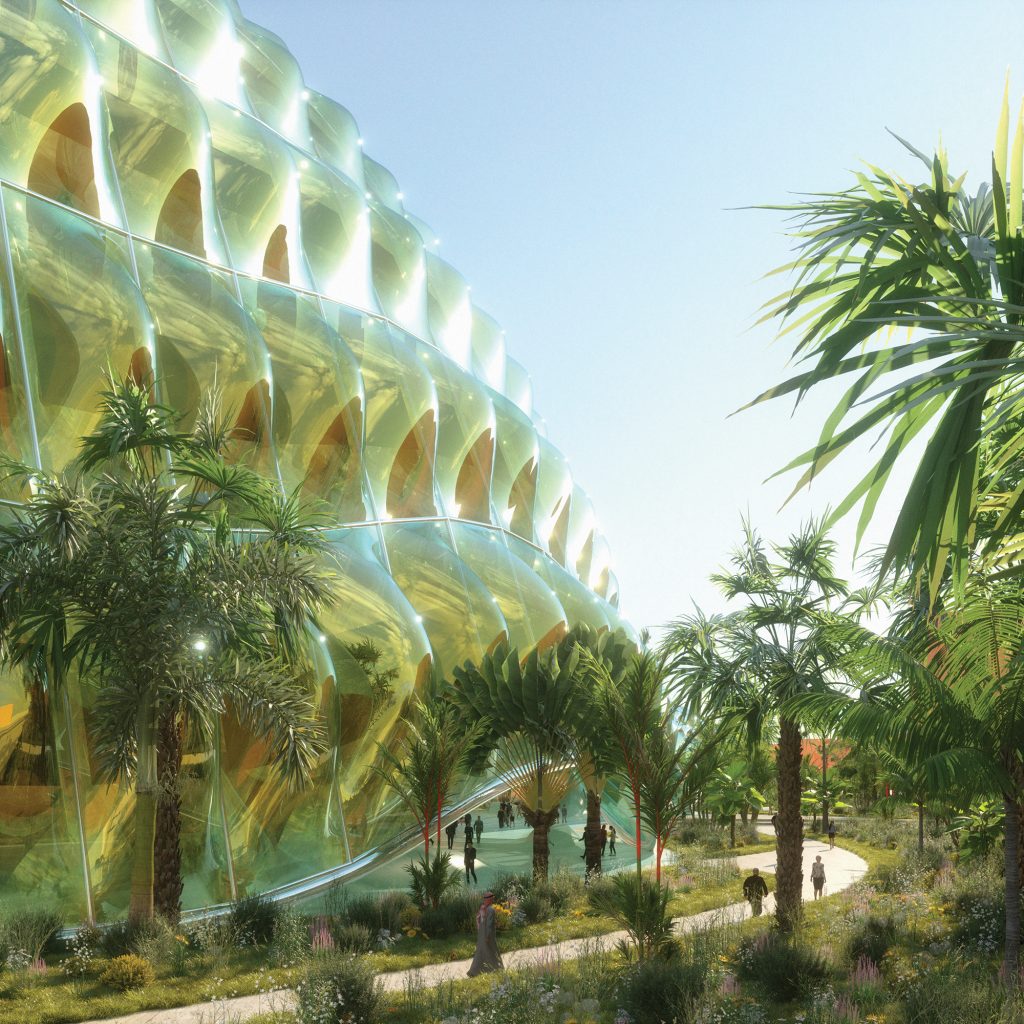 Caravanserai is a celebration of this unique and extraordinary aspect of Masdar City, establishing a pleasant passageway to the heart of the city, creating a large shaded space for citizens and visitors to enjoy.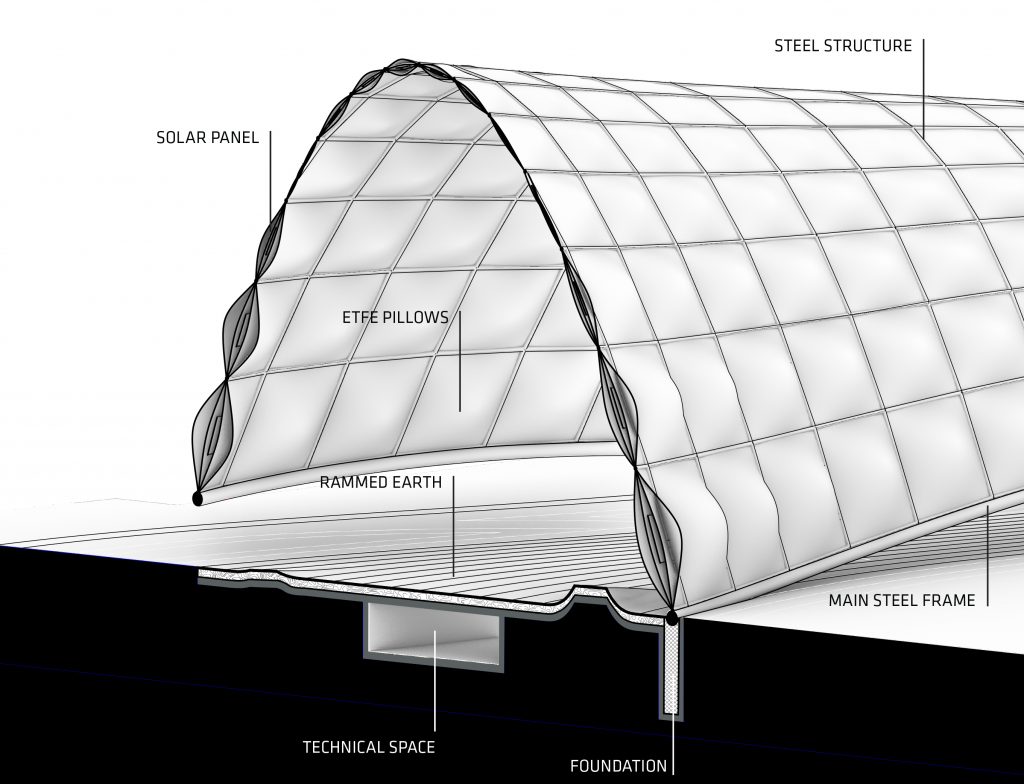 Highlighting our need to continuously stay in sync with our environment like a finely tuned organism, the skin of the artwork inflates and deflates in direct relation to environmental inputs. This living and breathing structure, which continuously adapts and reflects light, is both sustainable and mesmerizing.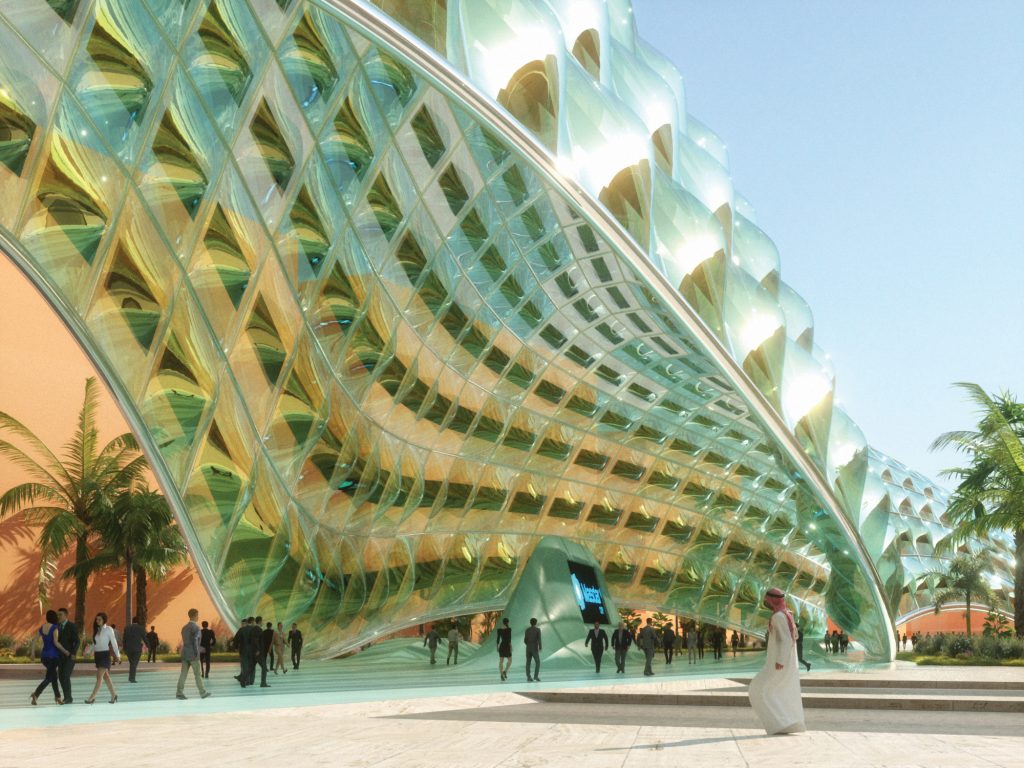 A plaza of polished rammed earth anchors the breathing skin comprising 2,000 square meters of photovoltaic panels within the ETFE cushions that produce renewable energy for Masdar City. An embedded information stand in the center of the plaza displays data about the energy production and the behavior of the skin. A titanium dioxide pigment acts as a catalyst for removing air pollution from the surrounding air whenever the coating interacts with sunlight.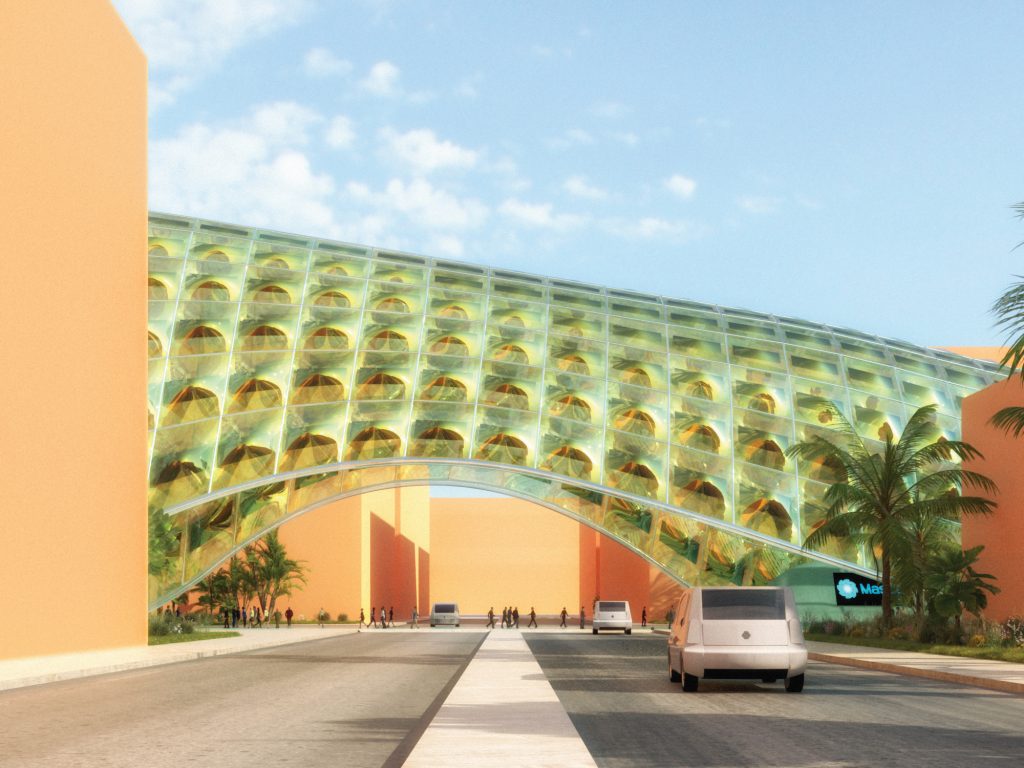 Caravanserai is more than 240 meters long and can host large events, markets, conferences, and exhibitions. Its shape at ground level naturally divides the plaza into several different zones that can be programmed individually. The road dividing the site continues through the structure, creating an iconic gateway.

Glowing panels on the back of the solar panels face the interior of the structure. During the day, these panels absorb UV rays, but when the sun sets, they start to glow, providing a beautiful and entirely energy-neutral way of illuminating the Caravanserai at night.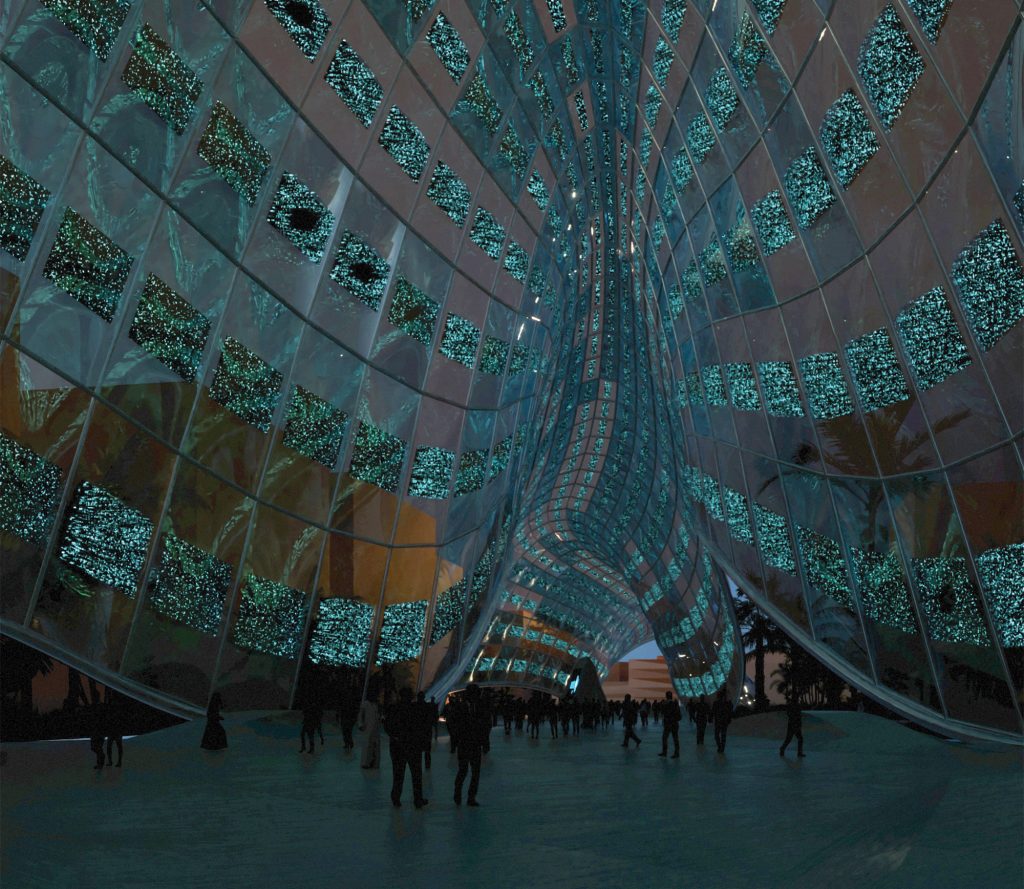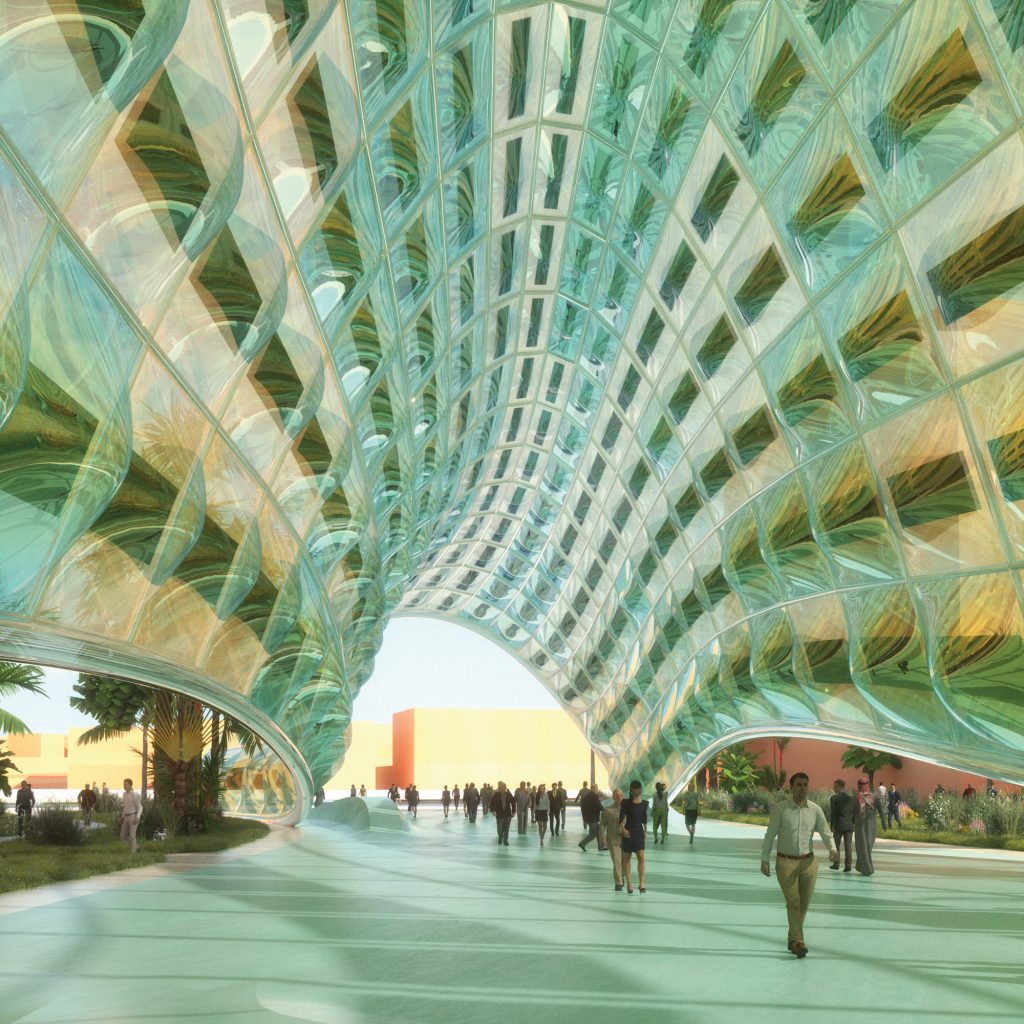 ---
LAGI 2019 is sponsored by Masdar and is held in partnership with the 24th World Energy Congress.