How does one approach the design of a permanent artwork in a city defined by the future—committed to remaining on the cutting edge of sustainable technologies and to setting an example for the world?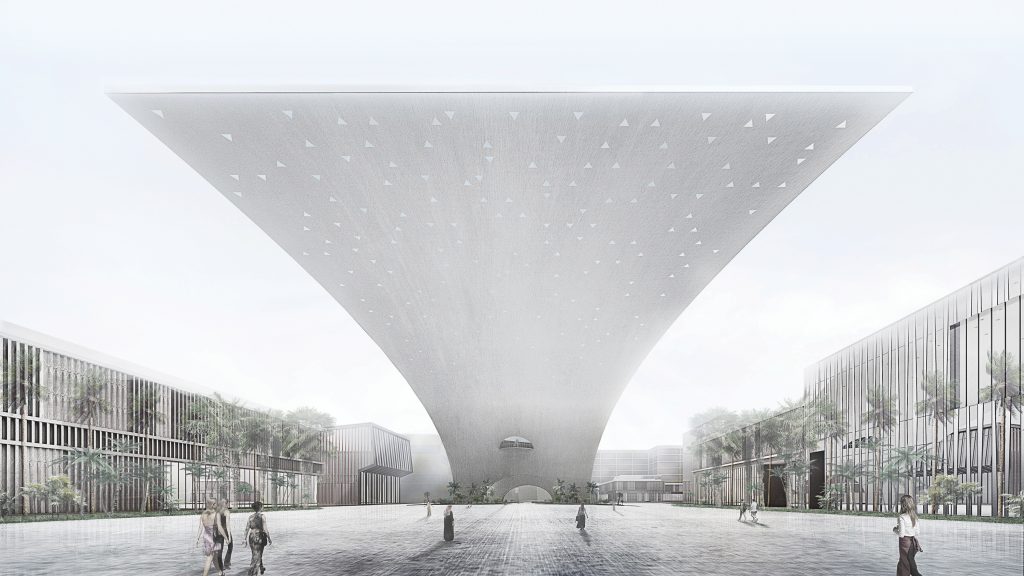 The Wings of the Future proposes that the foremost constant for Masdar City is the spirit of the Emirates embodied in the symbol of the falcon, the king of the sky, spreading its wings and soaring through time and space to witness Abu Dhabi's past, present, and future.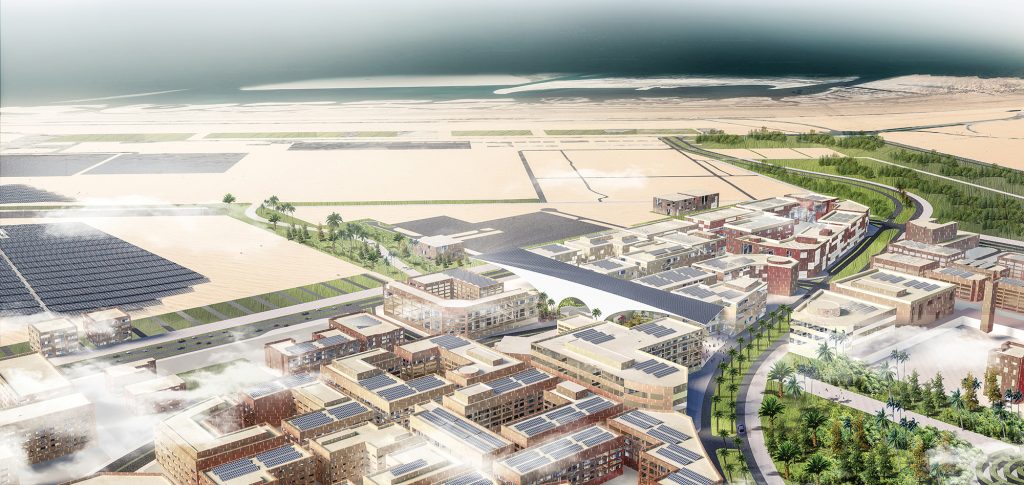 At either end of the sculpture, 100-meter-long cantilever structures—the largest in the world—represent the outstretched wings of the falcon. Set atop the wings with unobstructed access to sunlight is a 13,000 square meter photovoltaic array made up of more than fifteen thousand solar modules that can be easily updated over time with the most advanced technology. An elevator located in one of the four structural piers leads to a 17-meter-high observation deck, giving visitors a panoramic view of Masdar City framed within one wing of the sculpture.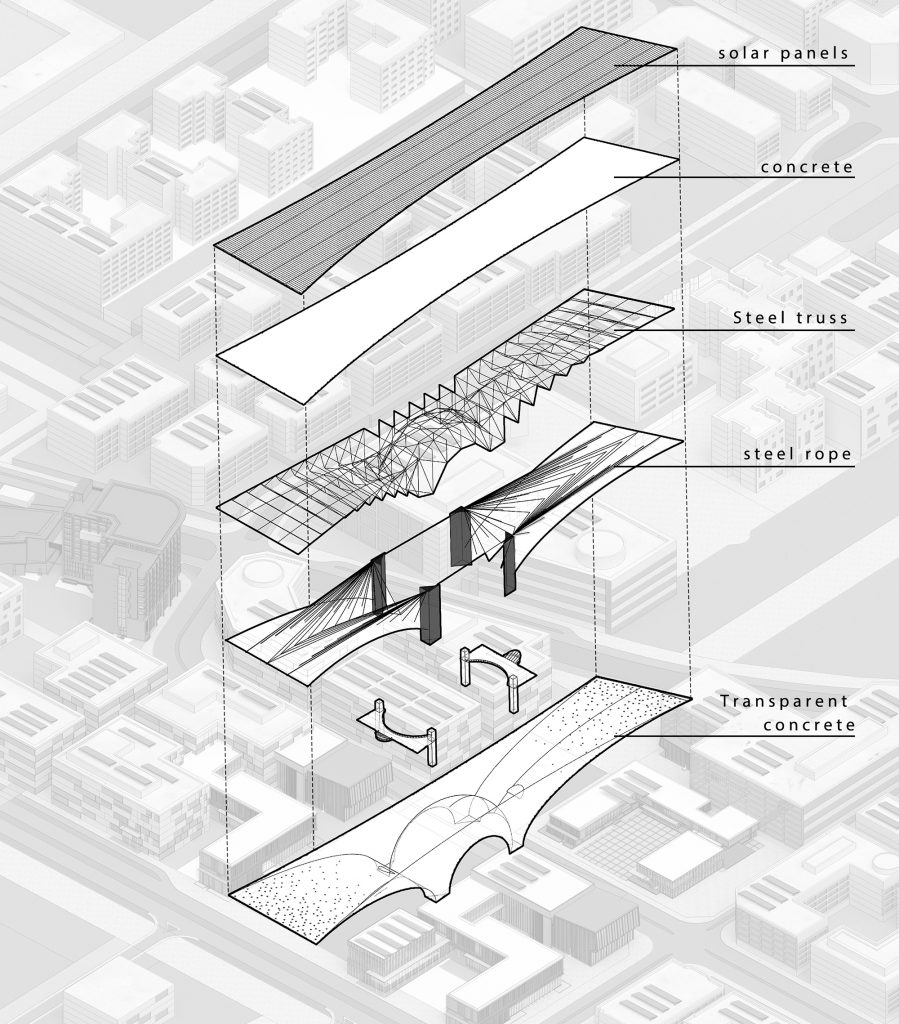 An oval space in the center, which symbolizes the qubba of a mosque, holds a round shallow pool of water within a mirrored surface. At the exact center of this "pearl," and accessible with walkways from two sides, is a single jacaranda tree, its blue flowers symbolizing Abu Dhabi's kinship with the earth. Visitors to Masdar City who pass through this contemplative space will become "falcon messengers," supporting efforts to address the climate crisis through their own actions and life work.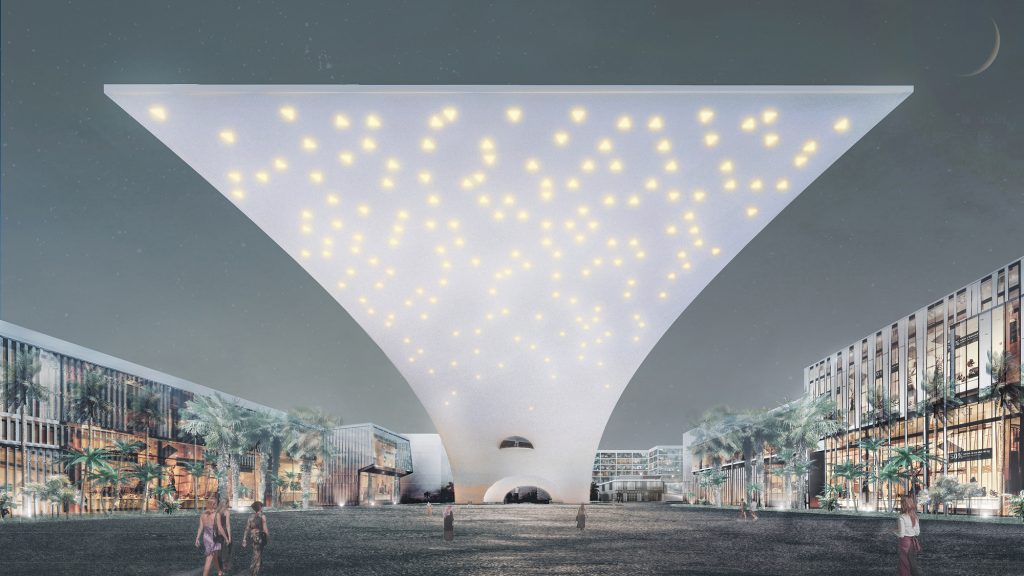 Diffused light naturally filters around the artwork and permeates the cantilevered wings of the structure by way of light tubes that collect daylight at the roof level between solar modules and transmit it to triangular-shaped translucent panels in the soffit of the structure. At night, the panels glow softly with LED lighting.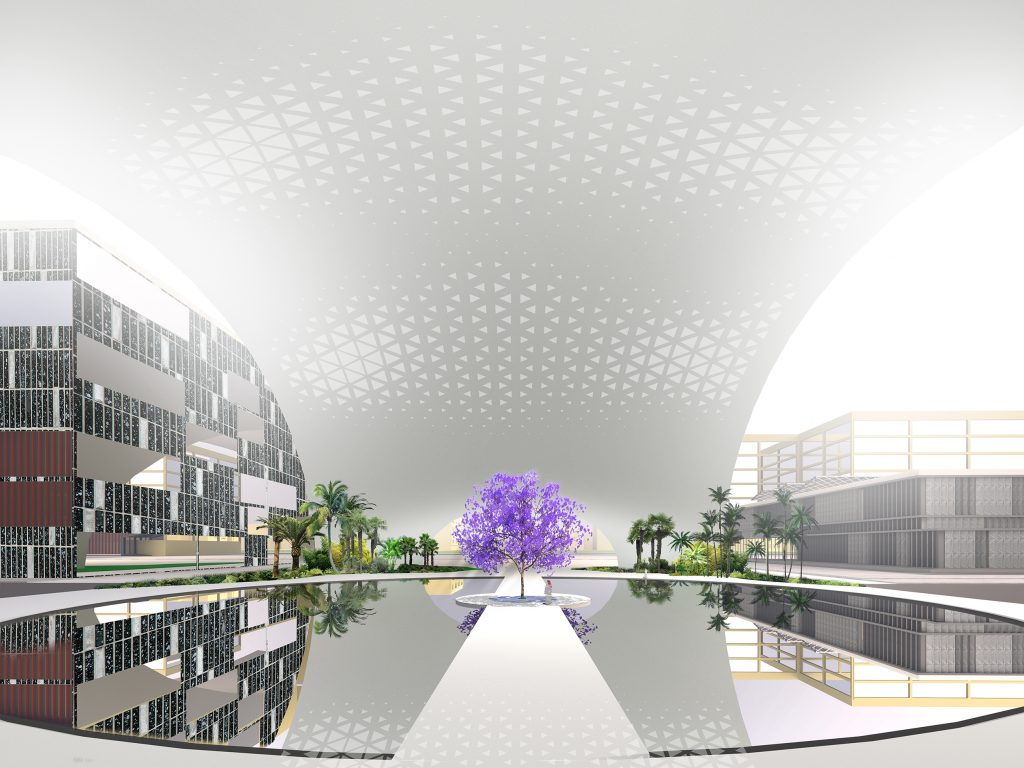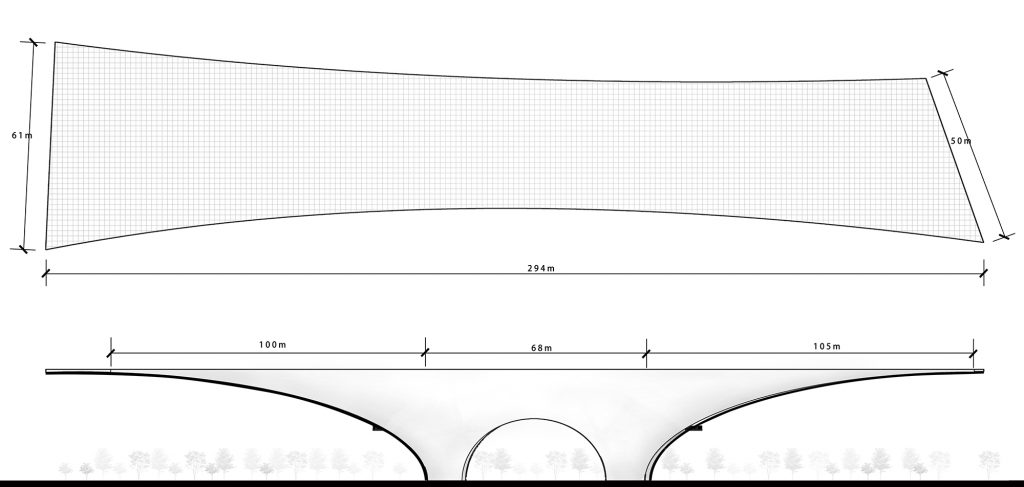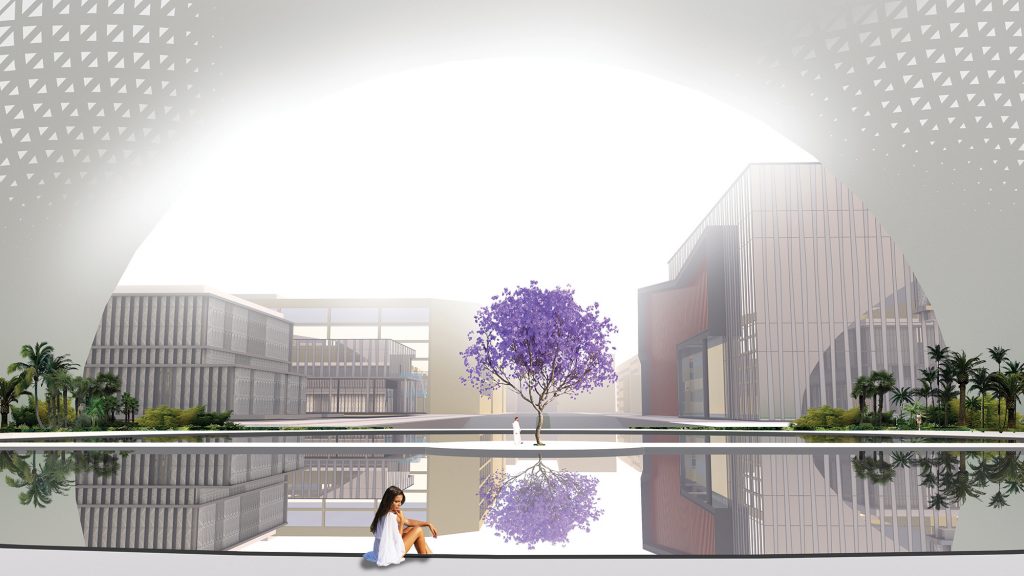 ---
LAGI 2019 is sponsored by Masdar and is held in partnership with the 24th World Energy Congress.