Masdar Calligraphy celebrates the exalted story of the pen throughout the history of the Arab world.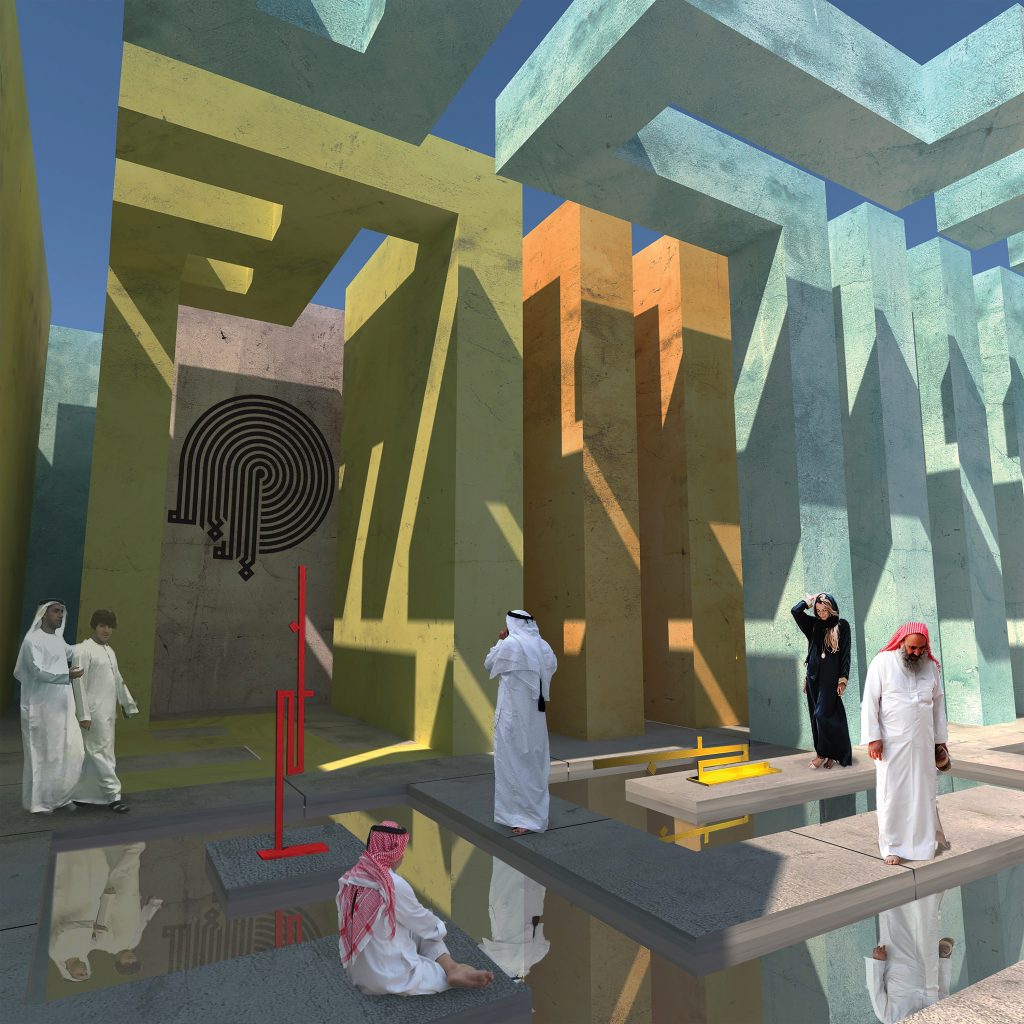 Calligraphy is considered the quintessential art form of the Islamic world and its prevalence is not simply related to its non-figural tradition. Rather, it reflects the centrality of writing and written text as the true source of Islamic culture. In the care and attention given over to its creation, calligraphy is itself a reflection of faith.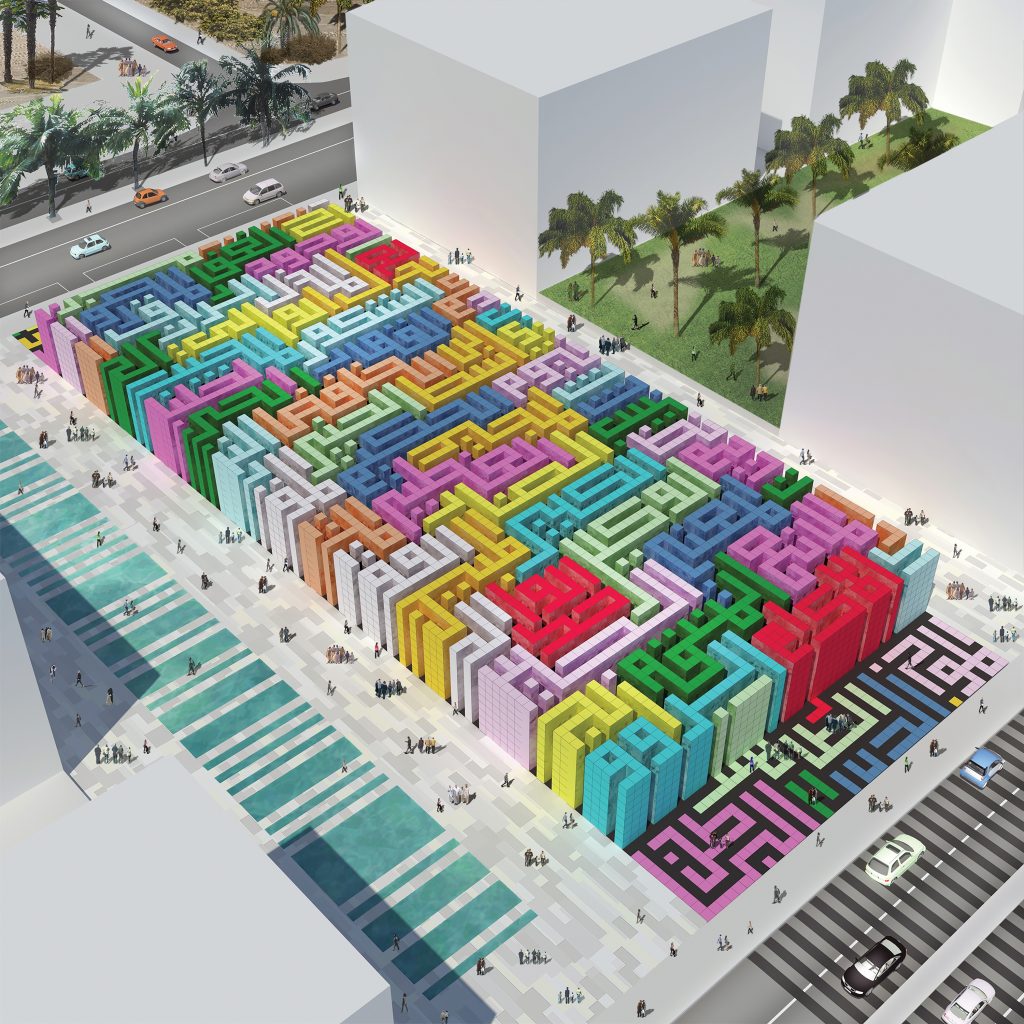 Masdar Calligraphy honors the range of styles that have developed within Islamic calligraphy, assigning a representative style to each of the two areas of the site. The Square Kufic (kufi mrabba) to the northwest is a link to the past. The more curvilinear and contemporary Naskh-like style to the southeast is a link to the future.
The northwest area of the site hosts the Kufilab, an installation of roughly 2318 square meters comprised of the vertical extrusion of an urban-scale Kufic text. The result is an outdoor labyrinth with architectural spaces. The hemstitch roof and the elevations are clad with modular solar panels using a unique front lamination that results in bold colors (for more about the technology see this post about Kromatix™ and similar manufacturers here). The interiors are characterized by a series of "open chambers" carved by the mass of the extrusions. Each chamber presents a development in the art of script, both historically and looking toward the future.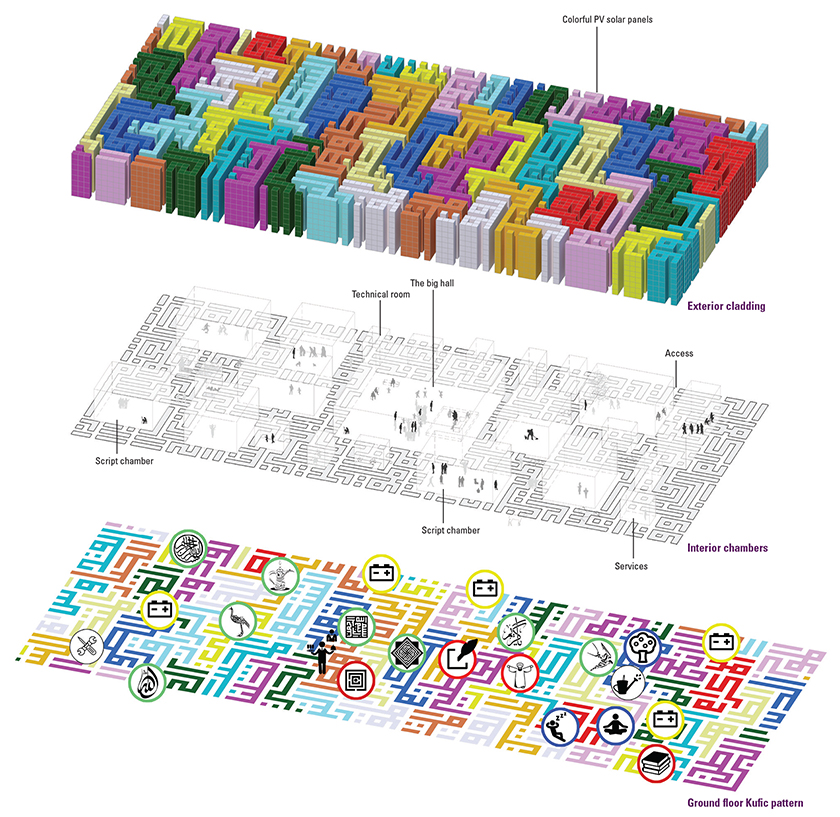 The southeast area accommodates a lawn punctuated by 85 curvilinear characters—the Wind Words—and a series of orange dot-like elements for power storage. Each character has a vertical pipe and a curvilinear base. On the top of each sits a 2.40-meter-tall 200-watt vertical axis wind turbine that powers a Provençal well—a natural cooling system for the park.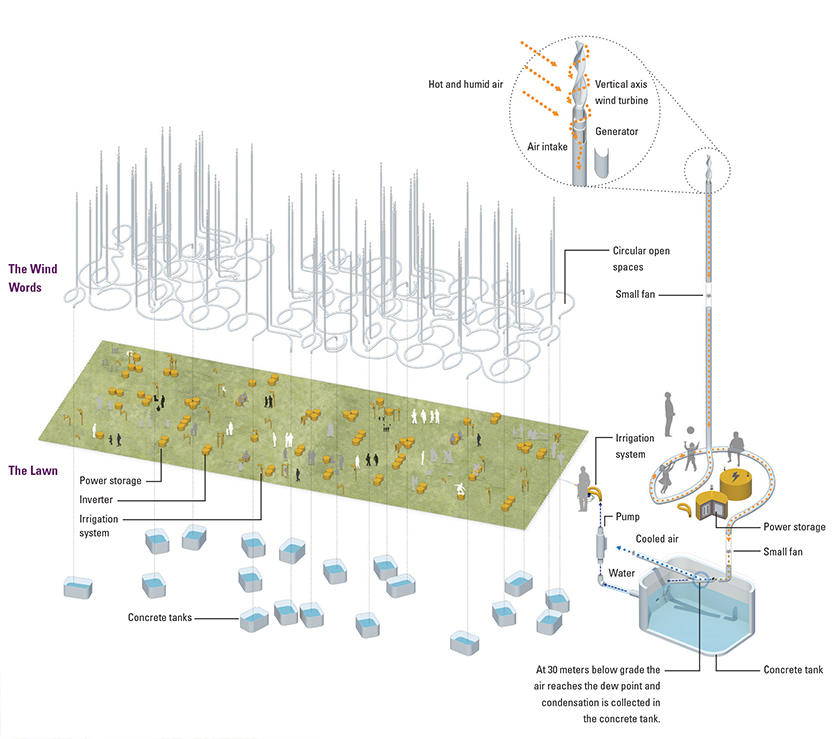 A series of small fans draw warm air to the ground while gradually cooling it to its dew point. The humidity is condensed and stored in several tanks below ground to be used for irrigation purposes, while cooled air is injected into surrounding buildings.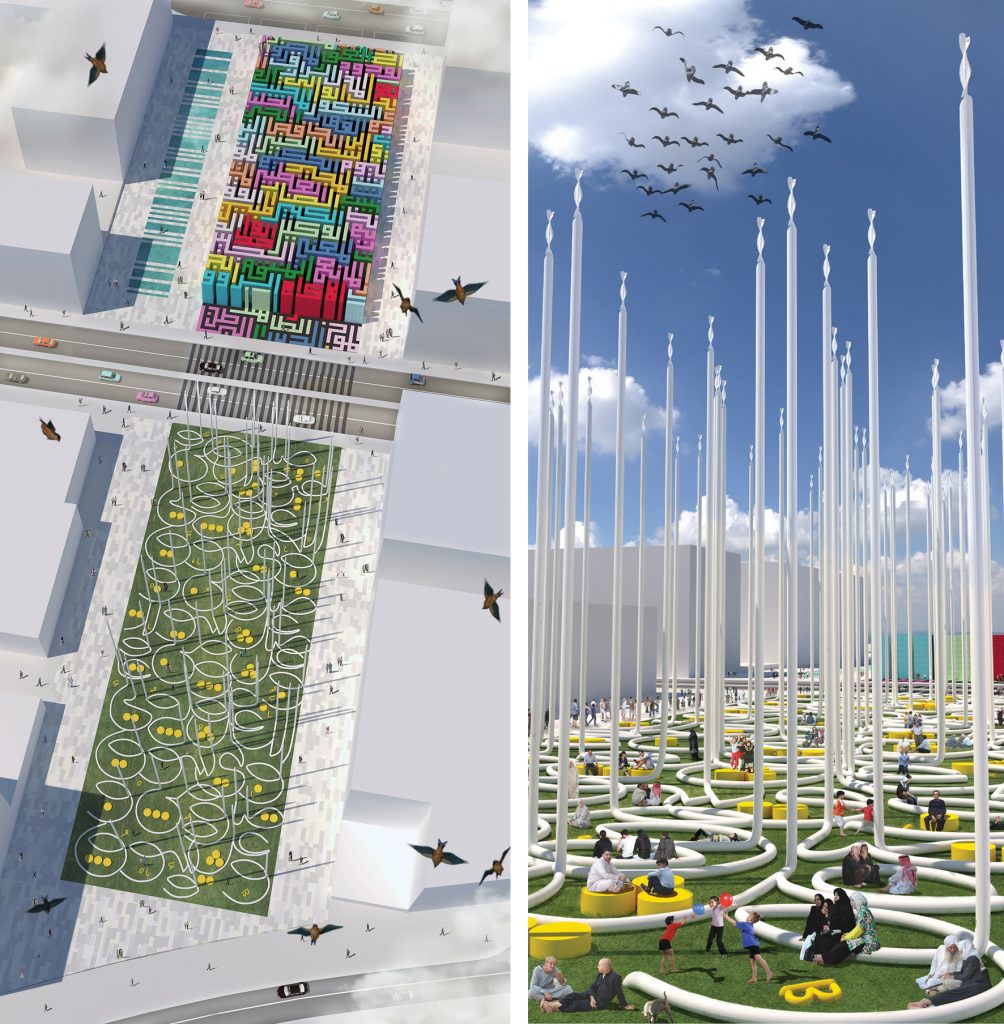 ---
LAGI 2019 is sponsored by Masdar and is held in partnership with the 24th World Energy Congress.