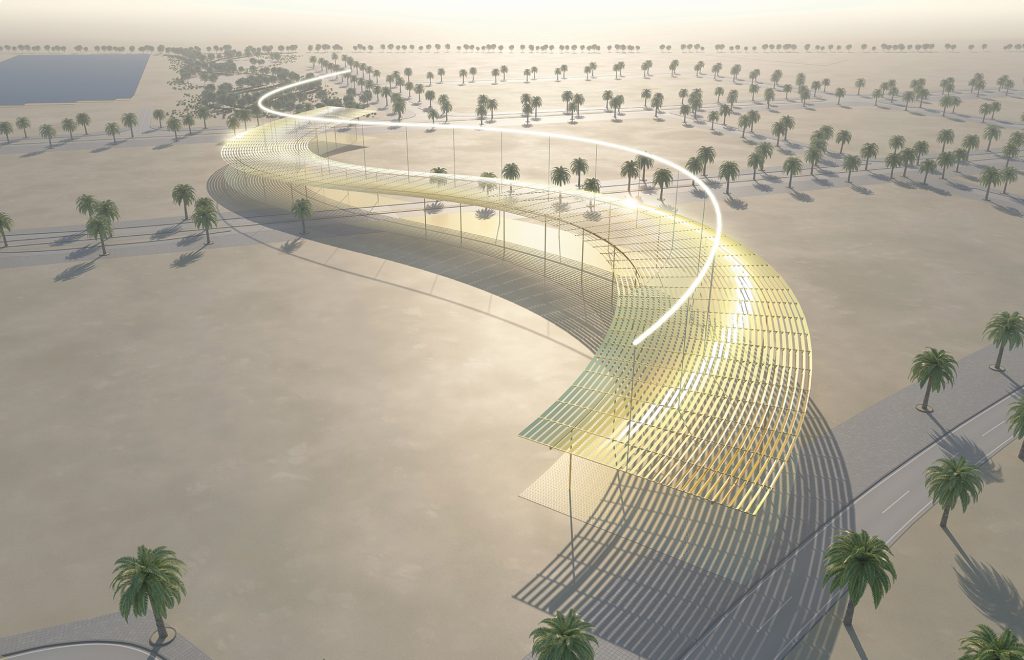 Spark comprises a canopy of sensors that move according to the sun—mirroring, reflecting, and concentrating its rays—to trace a sinuous line of light across the sky. Technological innovation merges with the tradition and culture of the U.A.E. in a new park for Masdar City. Comfort can be found in the shade of this modern mashrabiya, a digitally controlled artwork of mirrors that generates solar power.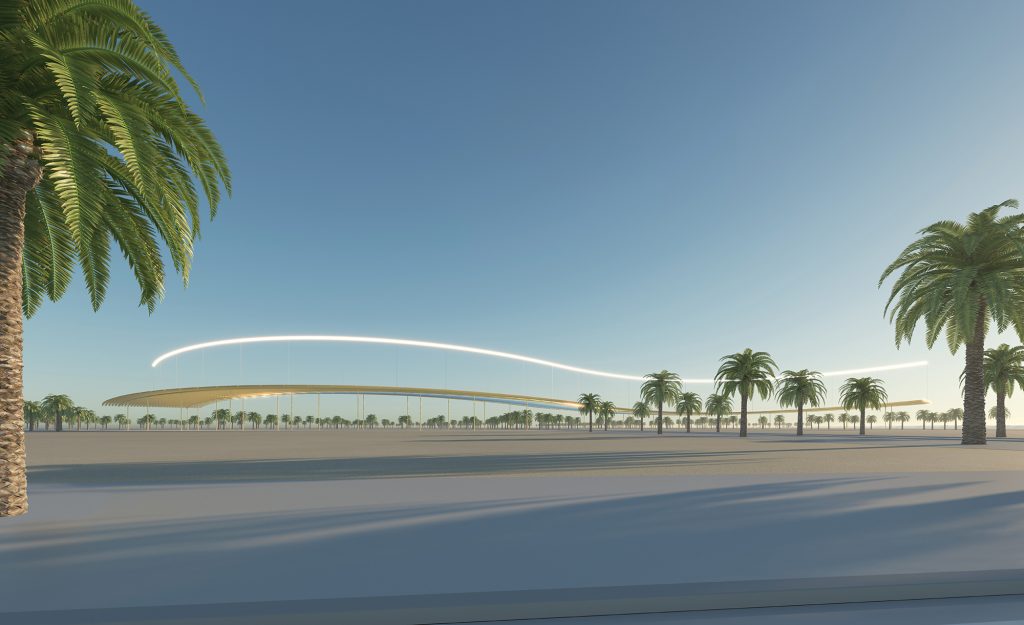 This luminous sinusoidal "spark" in the sky becomes a new symbol of Masdar, making visible the purity of the Abu Dhabi sunlight. The artwork defines an S-shaped park (S-park), representing both the movement of visitors and the flow of the waveform of sunlight energy conveyed to the collector.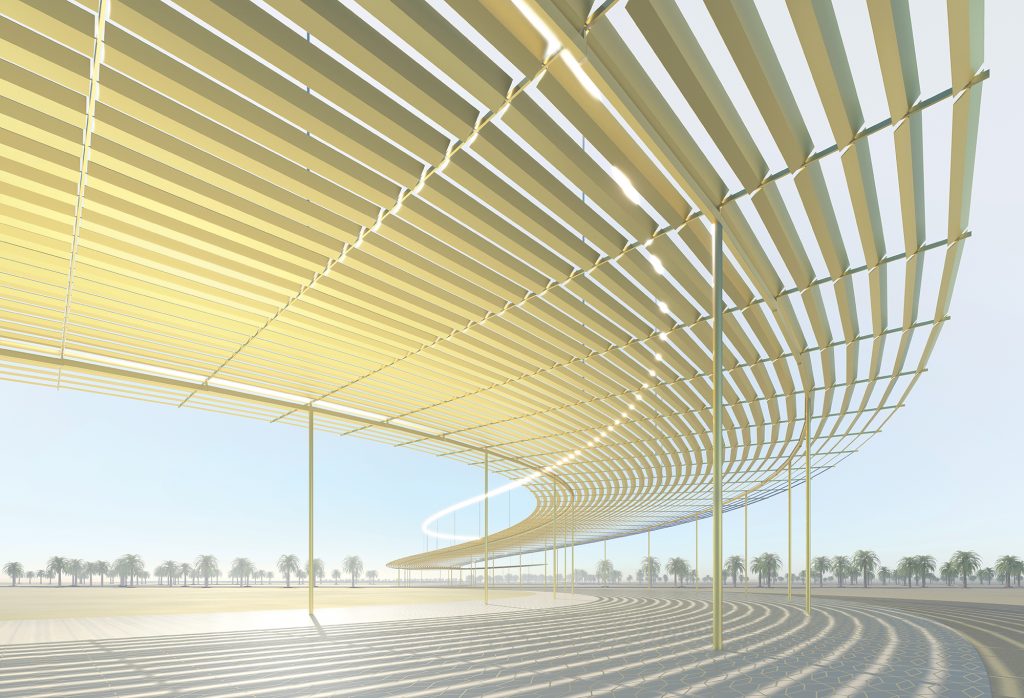 The reflective canopy overlays the park and forms an open pergola. The rotation of the reflectors creates a constantly changing atmosphere and a vibrant play of lights and shadows. The covered pedestrian walkway offers a new place of socialization and recreation under which it is possible to walk, relax, or organize events in a comfortable climate.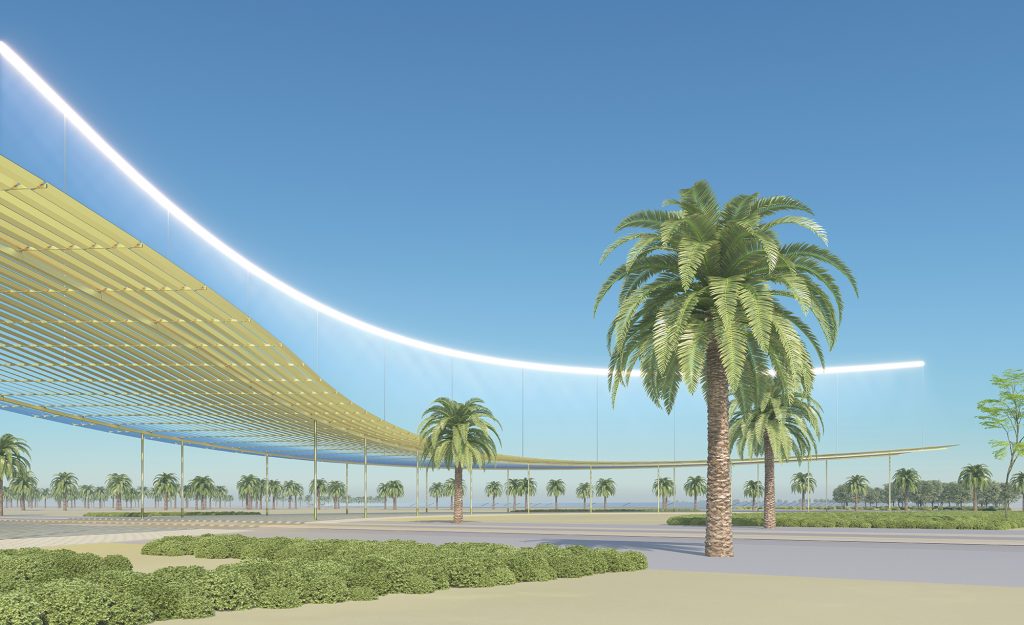 The "S" shape represents the word "source," the English translation of "masdar." The park represents a new energy source for the future, powering over 300 residences within the city. "S" also stands for sensor, sun, and simplicity, as the specular canopy is composed of digitally controlled linear mirrors that rotate on a single axis to direct sunlight in every moment of the day into the collector, an elegantly simple metaphorical representation of the sun.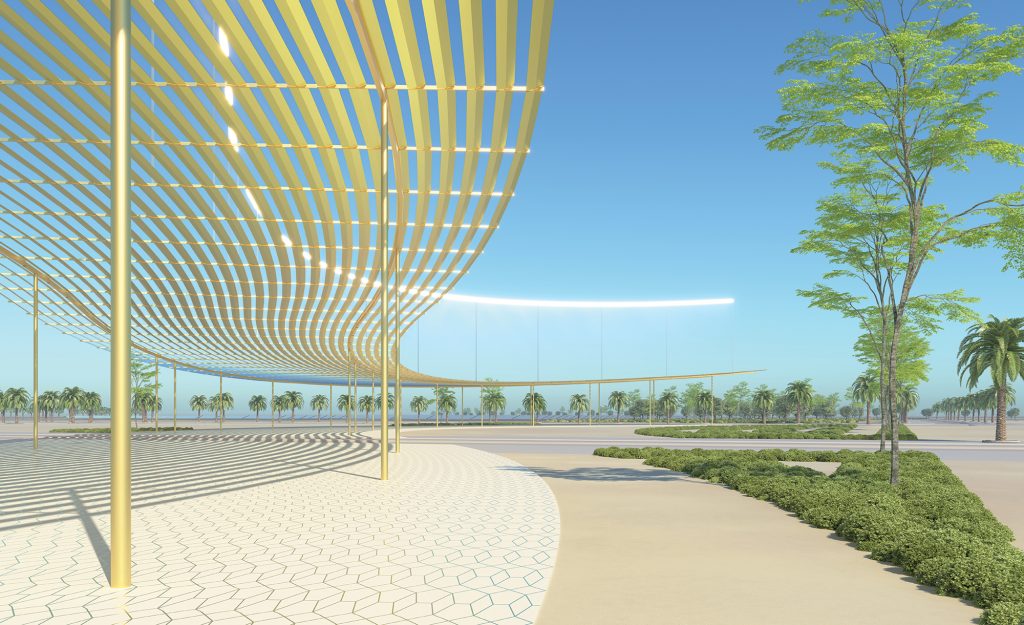 The power block hidden in an underground area houses the equipment and the support facilities necessary to convert the solar energy captured by the receiver into electricity and deliver power to the grid.

The "S" shape also represents sustainability and serendipity—a curve in the sand, a brush stroke in the sky. While exploring Masdar City, visitors looking for clean energy will suddenly encounter nature and art in this park of energy and golden light.
---
LAGI 2019 is sponsored by Masdar and is held in partnership with the 24th World Energy Congress.