Renewable Oasis is a forest of spherical canopies that harvest solar and wind energy.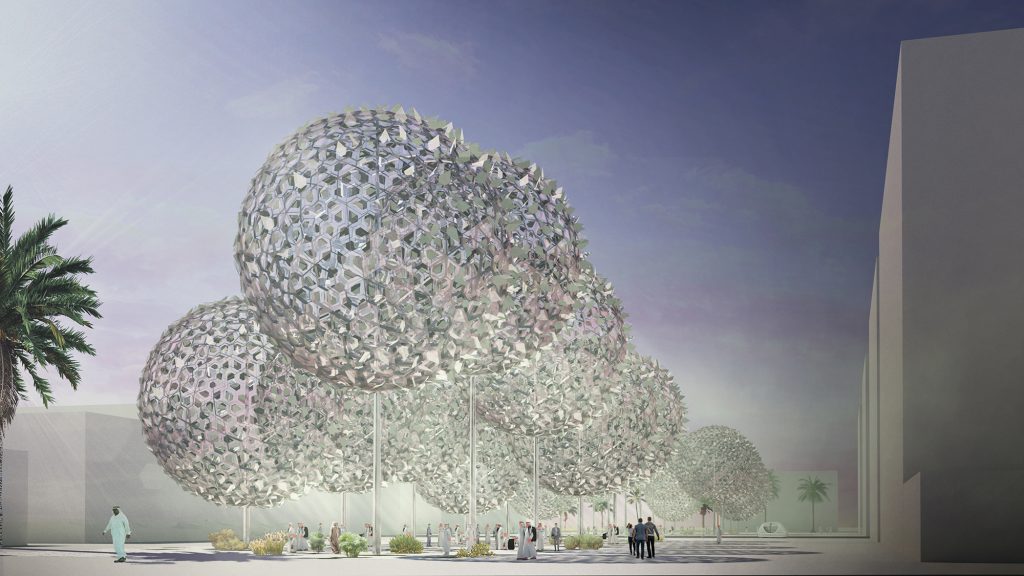 The park provides shaded spaces for Masdar City residents and visitors to rest, meet, and discover the beauty of renewable energy and its importance for sustaining human life on earth.
Its delicate structure of Arabic geometries supports a sunlight-filtering, energy-harvesting skin. Below, pathways of kinetic-energy tiles, which reflect the geometry of the canopy, meander through a park of native plants—a natural oasis in the city that requires little or no irrigation.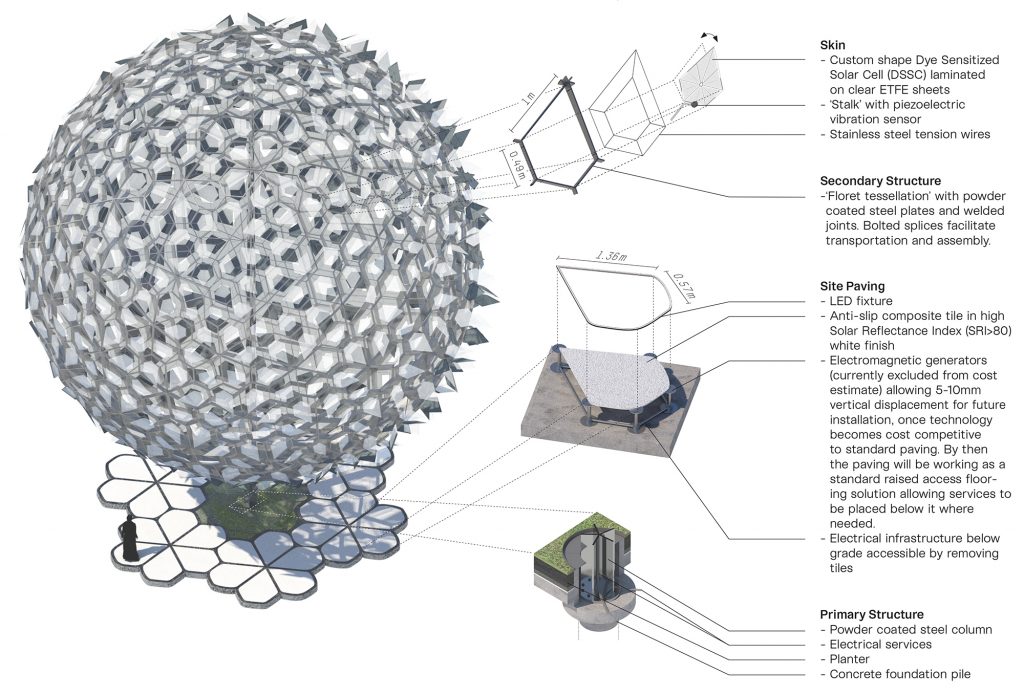 A consistent percentage of the energy harvested is used to power LED lights mounted in the gaps between the floor tiles, visually enhancing the paving pattern and the visitor experience at night. The intensity of the light corresponds to the amount of power generated at each tree structure and, therefore, varies according to the weather conditions of the day.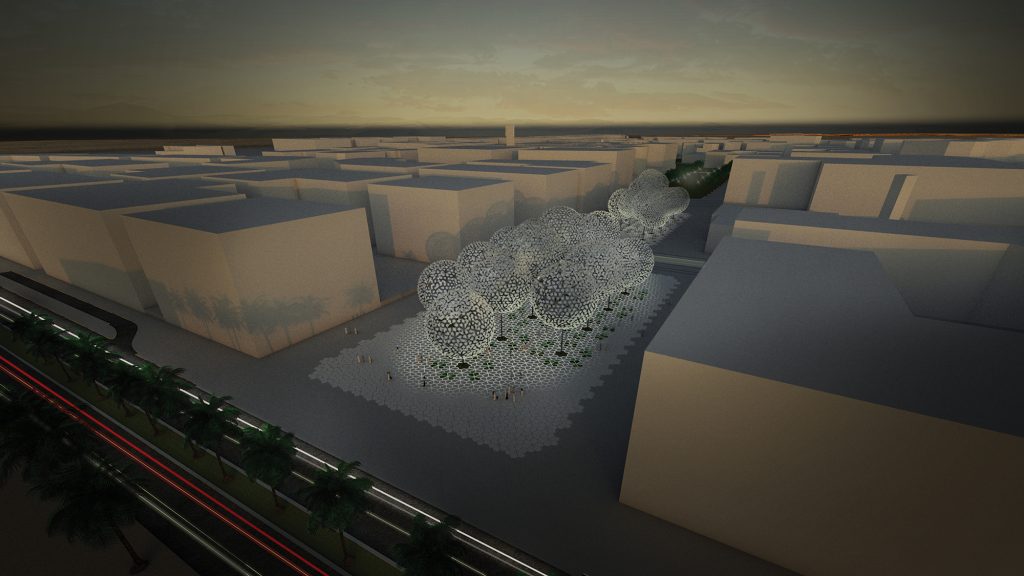 Renewable Oasis is inspired by the leaf trembling of certain tree species, such as the quaking aspen (Populus tremula). This movement caused by the slightest breeze modulates sunlight penetration and optimizes the plant's photosynthetic capacity. In much the same way, the breezes between the buildings of Masdar City cause movement of the solar leaves, offering visitors the experience of a choreographed shower of light and shadow. Together with the landscape, Renewable Oasis creates a vibrant gathering place for Masdar's innovative community.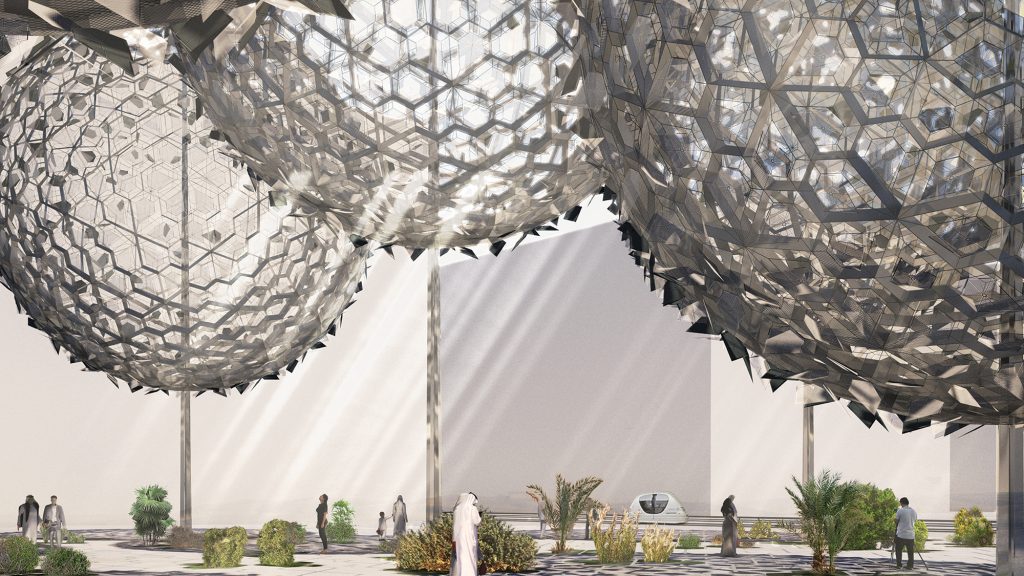 ---
LAGI 2019 is sponsored by Masdar and is held in partnership with the 24th World Energy Congress.