The Museum of the Seven is the first sustainable energy museum in the Middle East located in the world's leading sustainable city.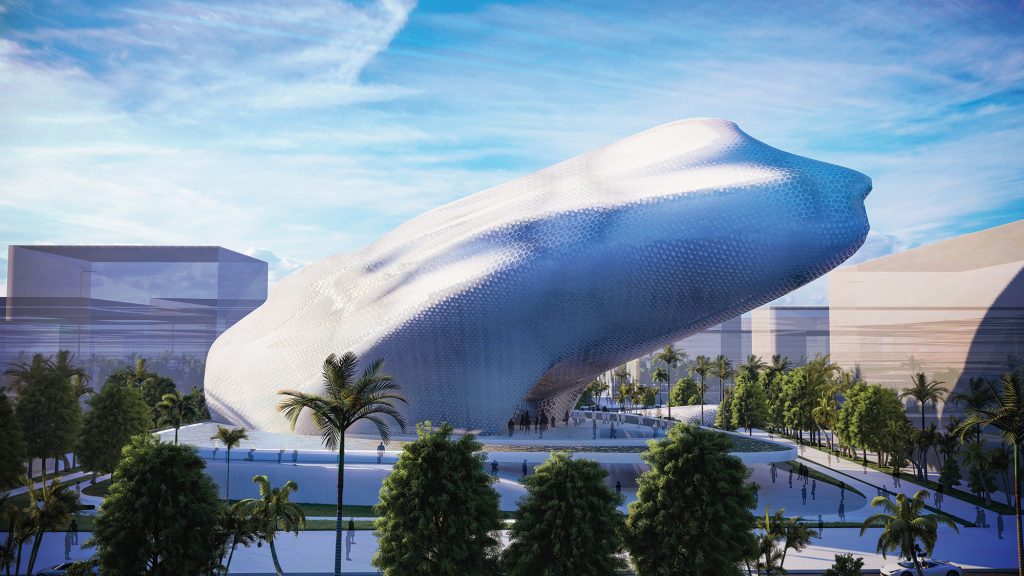 The most effective way to advance sustainable energy is to educate the public on practical applications around the world representing seven major renewable energy technologies—solar, wind, geothermal, biomass, hydrogen, hydropower, and ocean power—explored and explained with interactive exhibits and libraries. This dynamic sculptural landmark with integrated public spaces would inspire visitors from all over the world.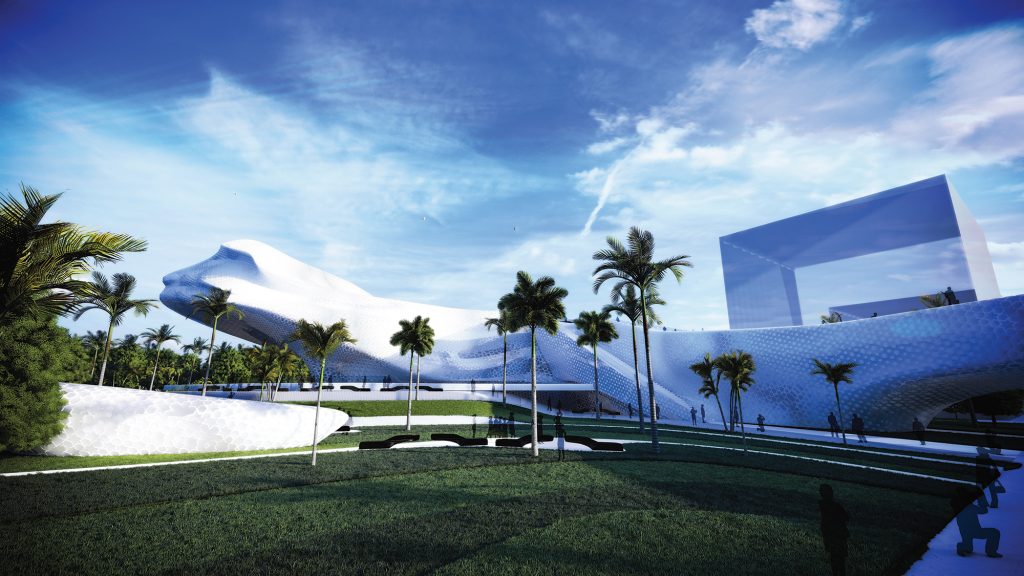 The form of the Museum connects the two halves of the site, creating a sense of unity while allowing roads, pathways, and the natural environment to infiltrate and react with the structure.
The rooftop of the structure provides a ceremonial pedestrian path that leads visitors from the main site entrance on grade to the Museum entrance fifteen meters in elevation. The pathway is paved with solar roof tiles, allowing the public to observe them close at hand.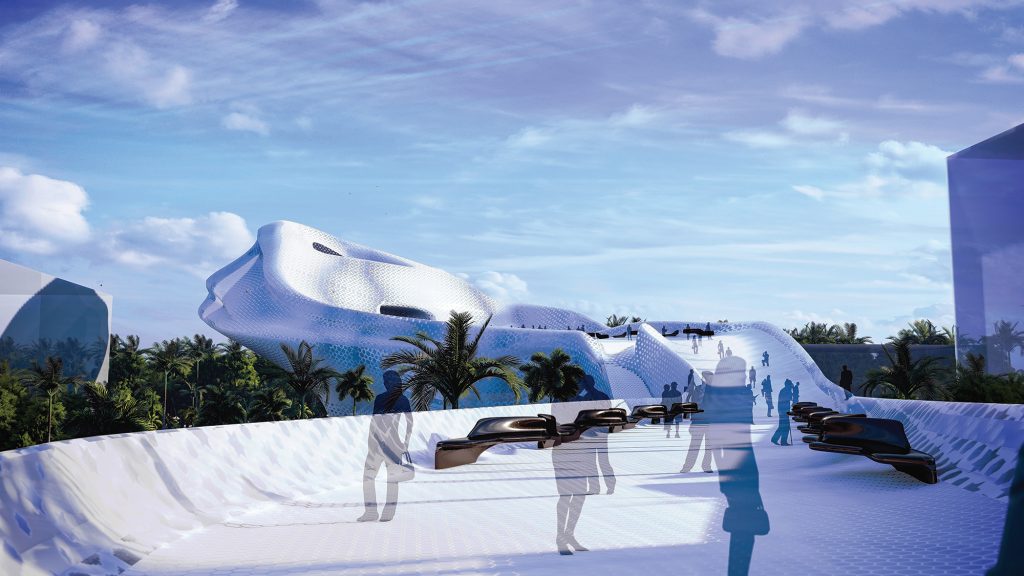 The organic curves are inspired by the natural environment of the desert and give visitors the feeling of basking in the sun's rays, like a lizard on a sand dune. The curvilinear form confined within a rectilinear grid is a theme that is consistent with the master planning of Masdar City.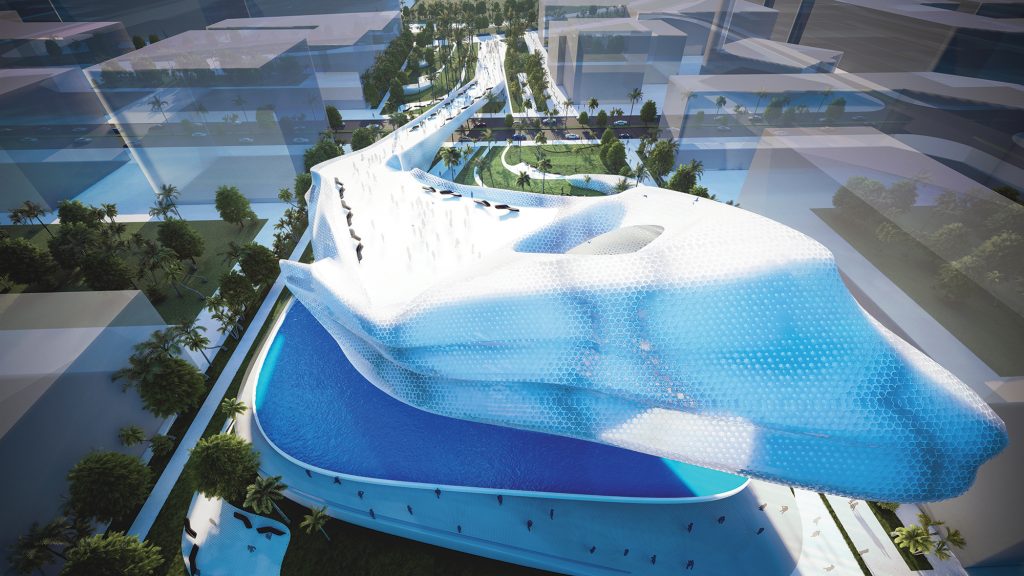 The structure consists of two systems: a concrete shell combined with a space frame system that allows for large-span, column-free spaces. Over the frame, solar panels are attached to a glass fiber-reinforced concrete (GFRC) cladding system with an integrated high-performance insulation layer.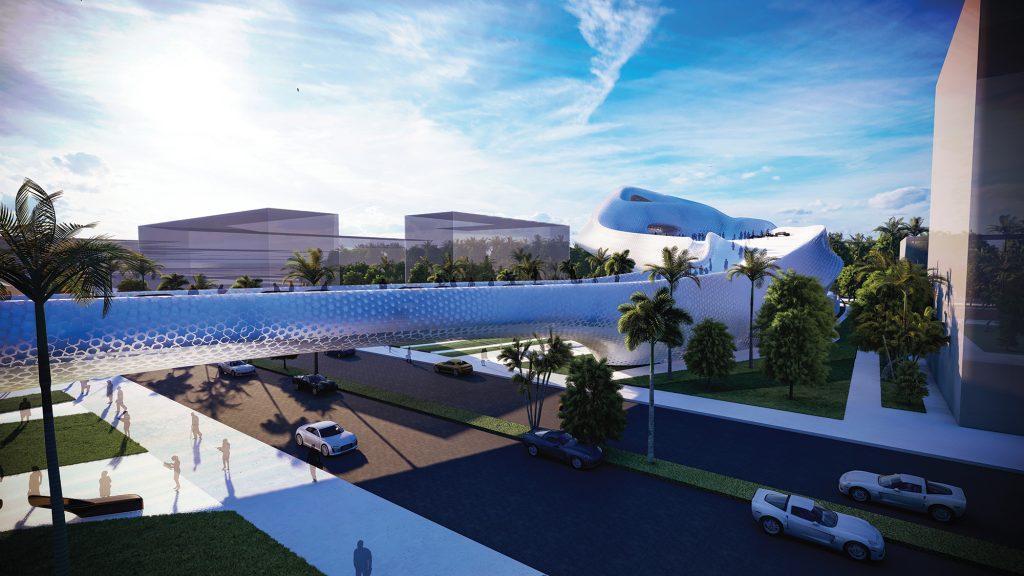 Various types of solar technologies are incorporated into the façade, including monocrystalline solar tiles (Tesla® or similar), roll-to-roll thin film, and solar ink that is used to create Islamic parametric patterns.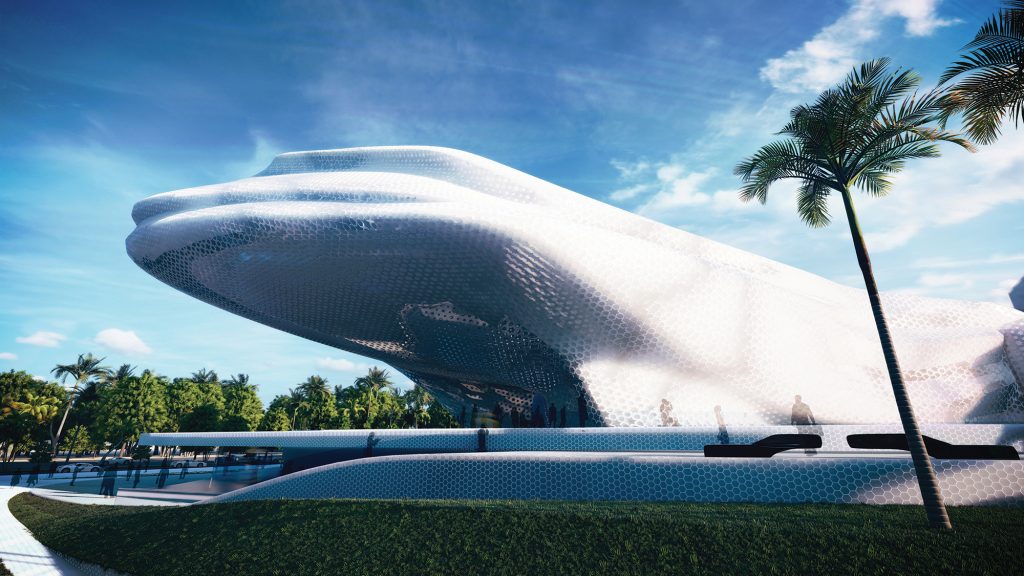 In addition to the exhibit areas, the Museum program includes ticketing, gift shops, restaurants, and cultural spaces.
---
LAGI 2019 is sponsored by Masdar and is held in partnership with the 24th World Energy Congress.