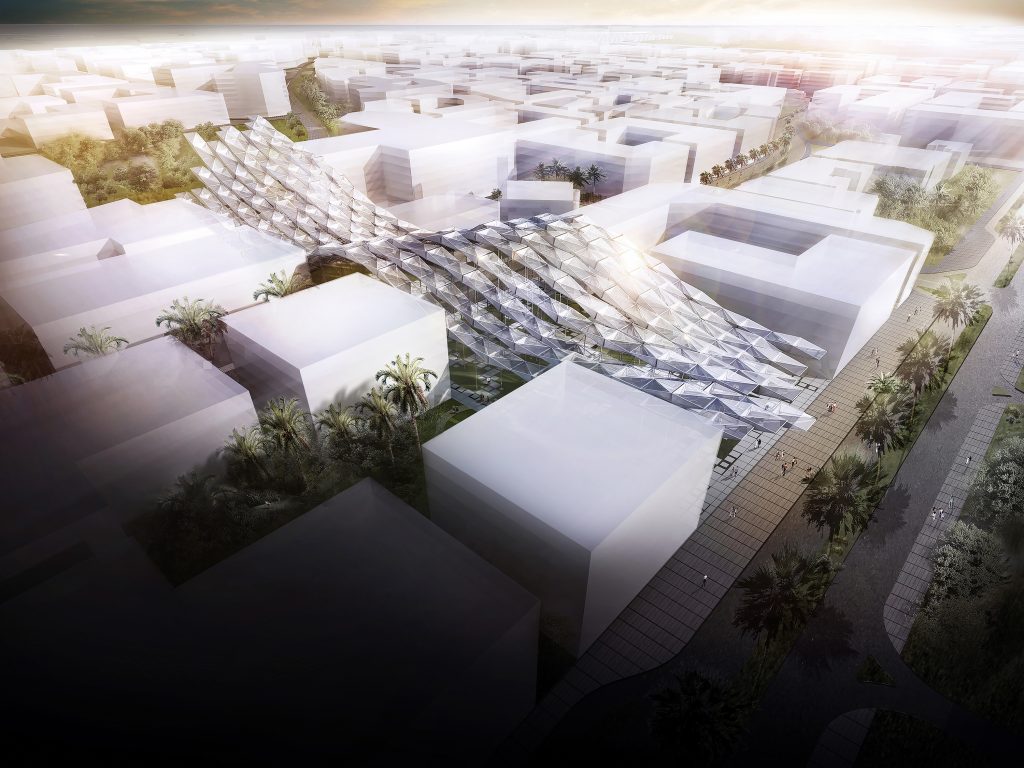 Surge represents the awe of nature, the pursuit of classical aesthetics, and our quest for technological innovation.
It is a place for gathering, relaxation, and contemplation—a synergetic bridge between nature and human culture.
Inspired by local climate and traditions, the artwork creates an oasis of cultural and ecological value, supported by pioneering technologies in the fields of engineering and energy to sustainably power the surrounding city.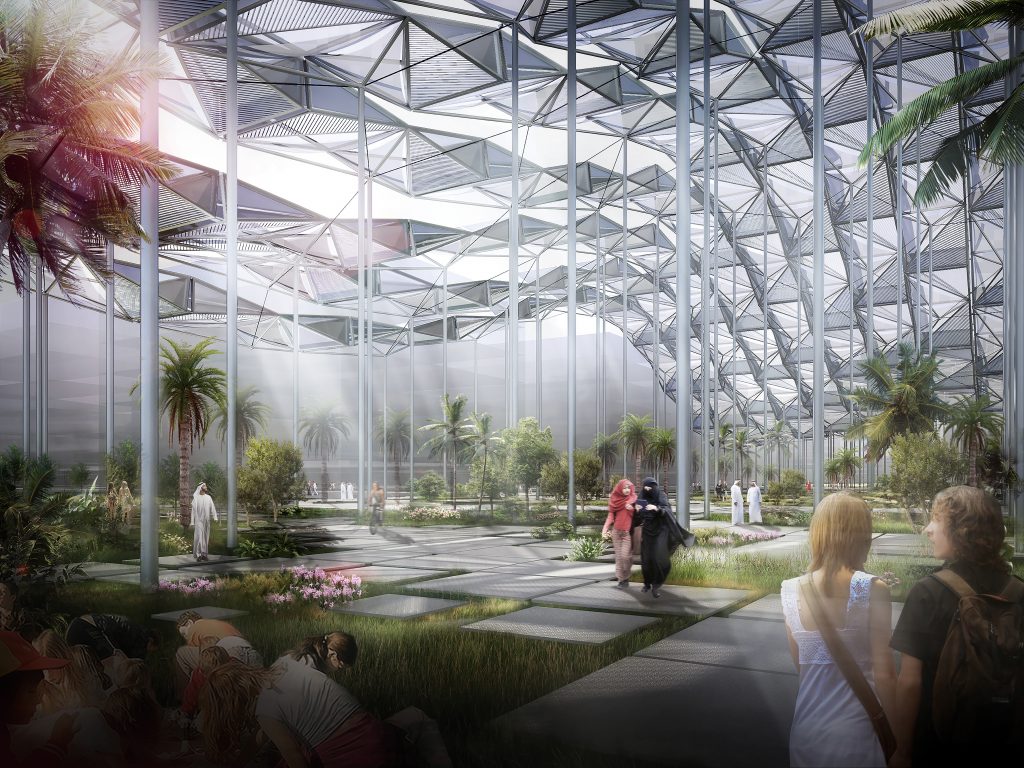 The artwork makes full use of the available natural resources, combining transparent photovoltaic modules to capture the power of the sun, kinetic wind energy harvesting with triboelectric nanogenerators (TENG), and piezoelectric paving to capture the energy of visitors to the new park at Masdar City.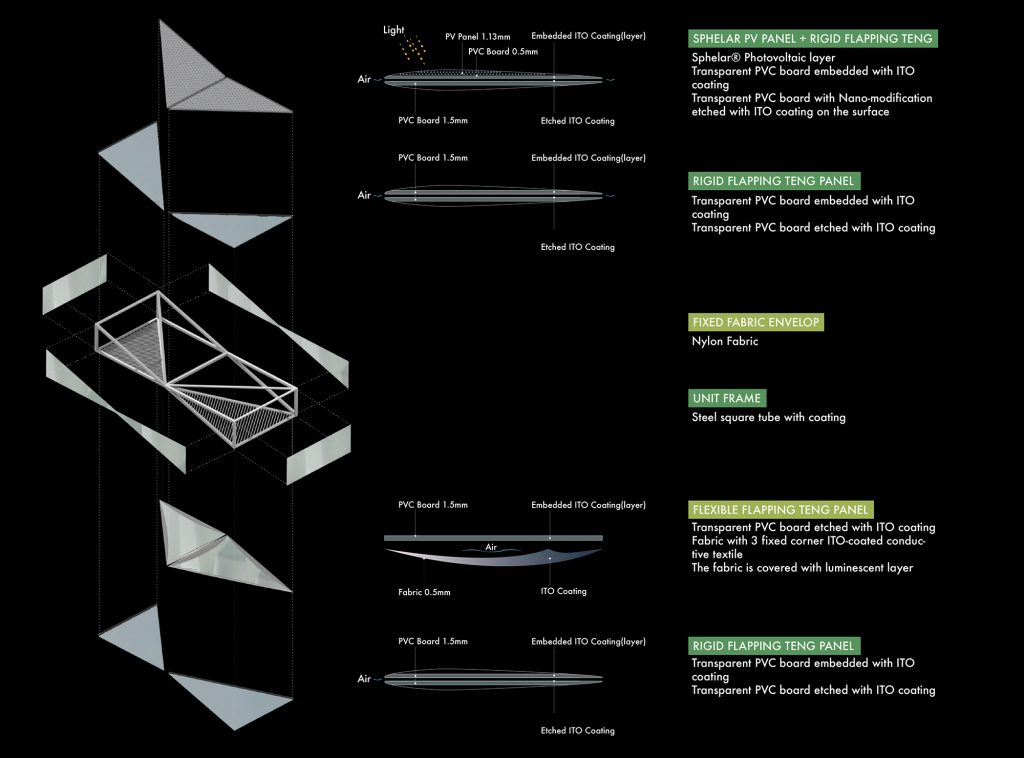 The photovoltaic modules are Sphelar amorphous silicon PV, a mesh of tiny solar beads interconnected with an electronic mesh and laminated between glass panes. Some of the modules are equipped with TENG materials that are activated in accordance with the Bernoulli effect. As the winds flow above and below the panel, they gently flap in place to generate electricity as a freestanding flag-type triboelectric nanogenerator.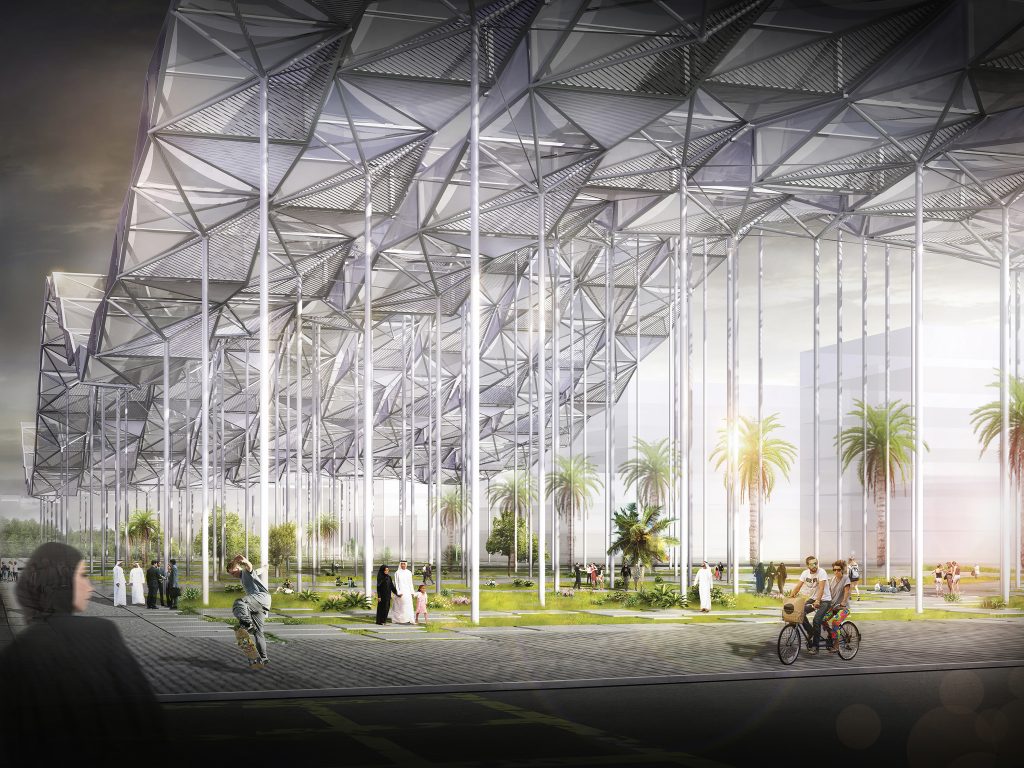 The modularity of the interconnected energy harvesting units keeps production costs low and simplifies construction, while creating a light and dynamic structure. Each identical unit maximizes energy collection though variation in orientation. Transparency in the materials and the ultra-thin structural columns make the shading sculpture feel that it is floating above the park, providing unobstructed views and natural ventilation.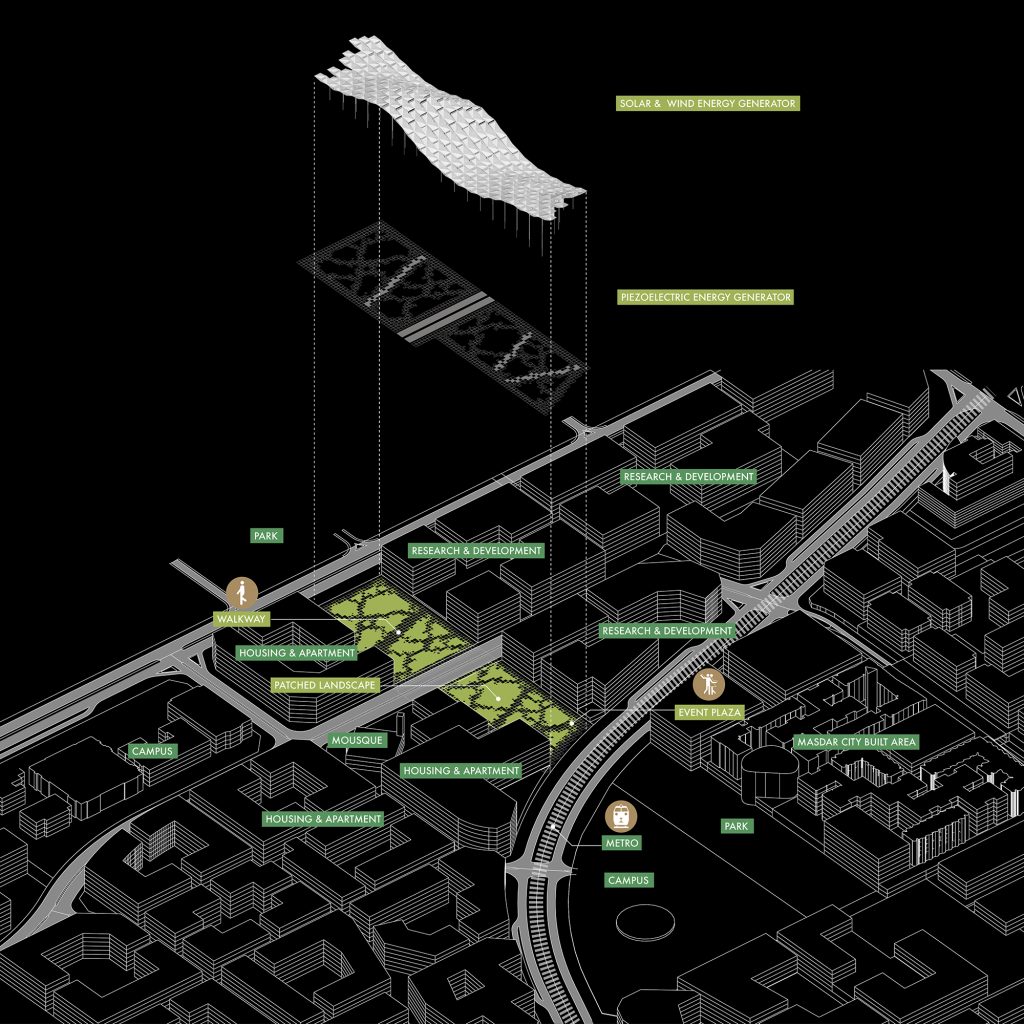 ---
LAGI 2019 is sponsored by Masdar and is held in partnership with the 24th World Energy Congress.