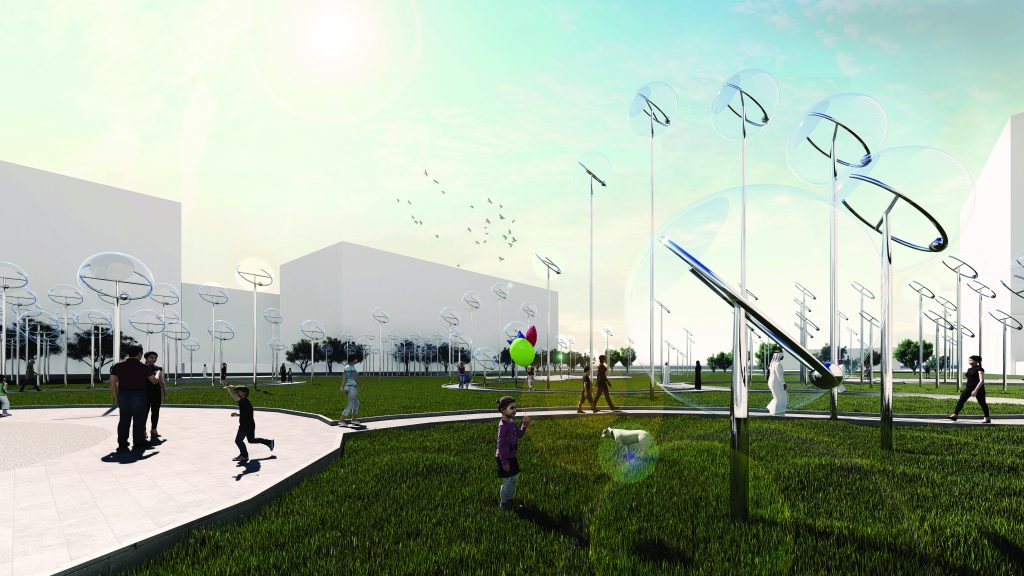 Soap bubbles or concentrator photovoltaic energy?
As the Eyes follow the sun during the day, they absorb solar energy to produce electricity. At night they follow park visitors providing them with illumination.
Each Eye is composed of a stainless steel-clad structural column, convex lens, solar panel, and a mechanical and electrical control system. Following Eye uses convex lenses to gather solar energy onto high-performance, multi-junction solar panels. Planetary gears allow the convex lens and PTV modules to rotate simultaneously in two axes, orienting the Eye to the sun during its path across the daytime sky.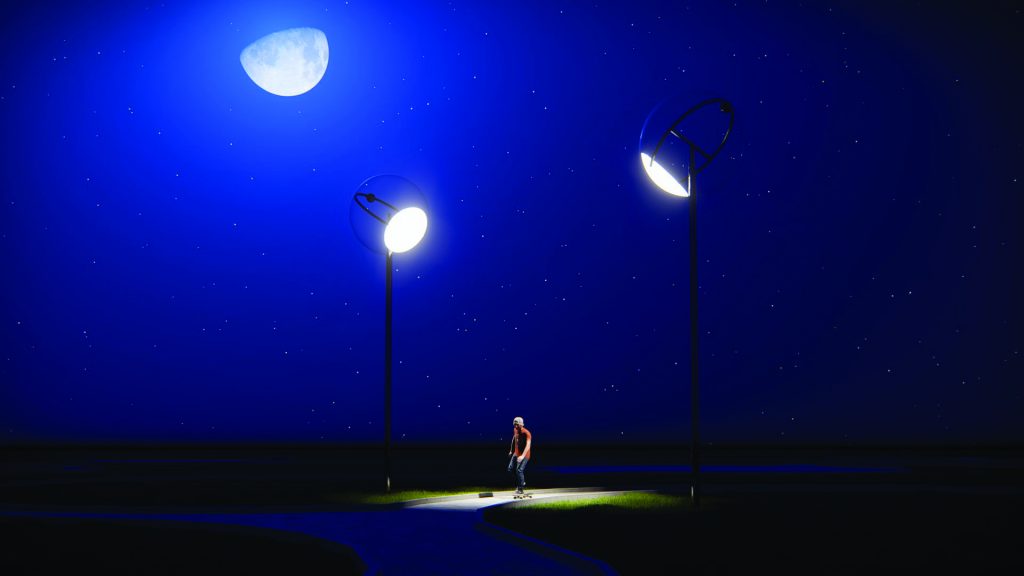 The siting and spacing of the Eyes are based on the sun direction throughout the year to maximize energy production and to avoid shading of one device by the other.
When completed, Following Eye will become an iconic device for Masdar City's western portal. Visitors to the artwork can behold the spectacular view of 500 spherical installations from the existing observation platform to the northwest.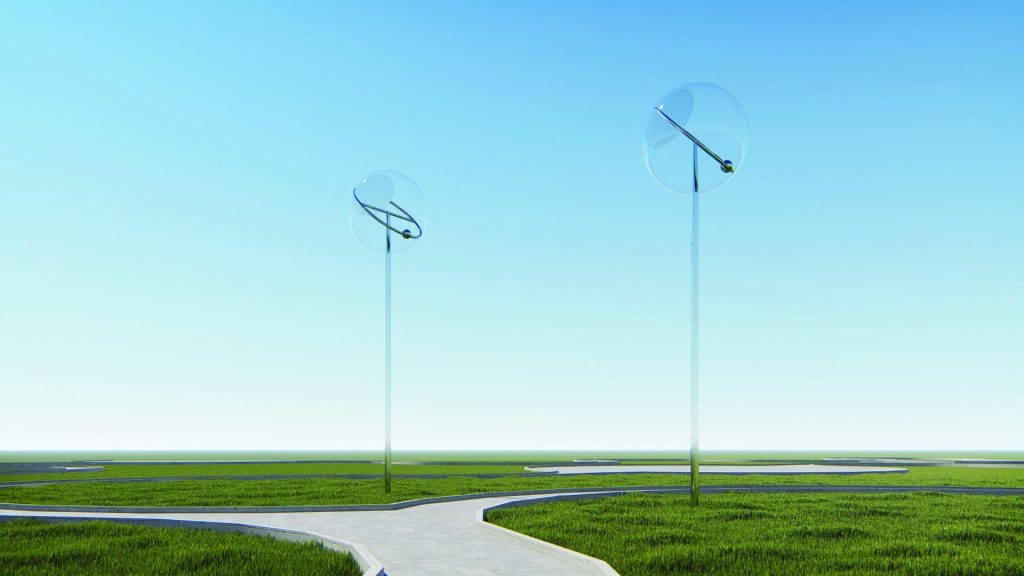 At sunset, the convex lens of the Eye will stop following the sun. Instead, the LED light mounted on the convex lens will begin to emit a soft glow, creating a unique nighttime landscape. Additional LED lights around the multi-junction PV modules will project light back through the lens and follow the actions of park visitors, creating an interactive experience as people dance together with the light throughout the night.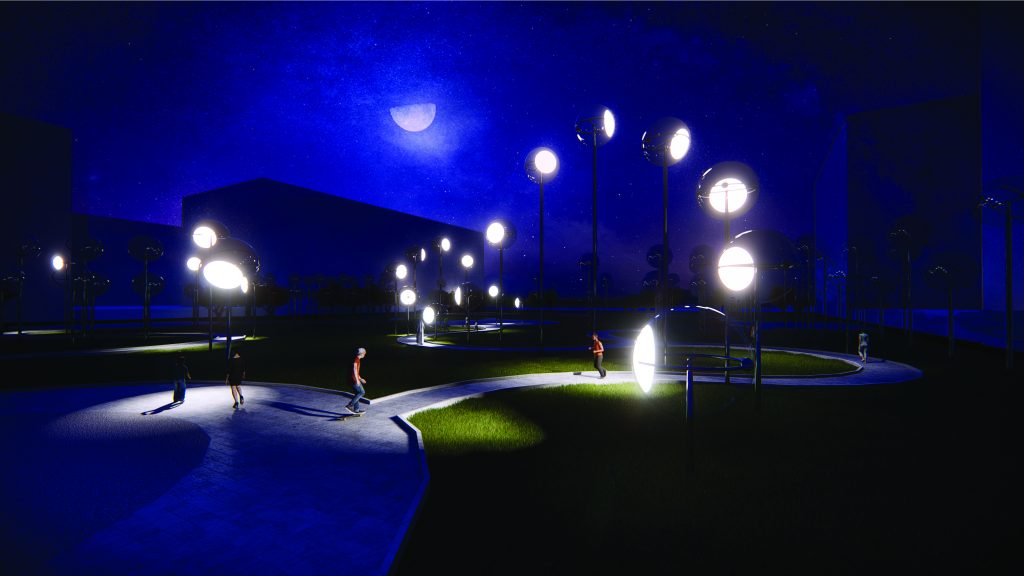 ---
LAGI 2019 is sponsored by Masdar and is held in partnership with the 24th World Energy Congress.