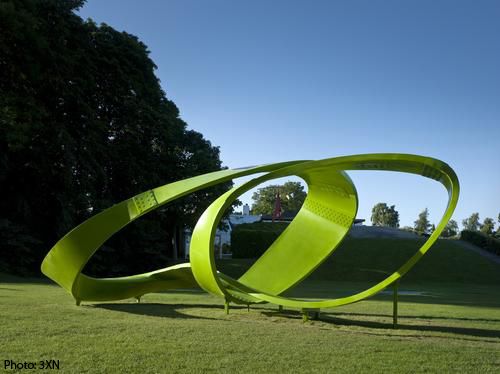 There is a great deal to be learned from this energy-generating pavilion at the Louisiana Museum of Modern Art, designed by the Danish architecture firm 3XN.
Thin film solar and piezoelectric (electricity generated from pressure and vibration) generate the energy needed to power LED lights at night, making the project self-sufficient. The materials used are also considered as well, consisting of bioresins and rapidly-renewable materials.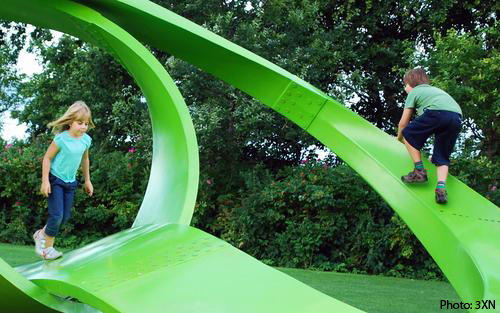 Read more about the project (including about the phase-changing materials used to regulated the surface temperature of the artwork) at detail.de.
via ecofriend