An infinite array of energy and light
A vibrant tapestry of 75,638 transparent solar panels covers voids over the buildings and streets, creating a massive space filled with ever-changing colors of light. Sunlight is transformed into 30 different hues as it passes through the translucent solar modules and is mixed yet again with the colors of surfaces below—building façades, street pavements, or visitors who have come to experience the wonder of the artwork.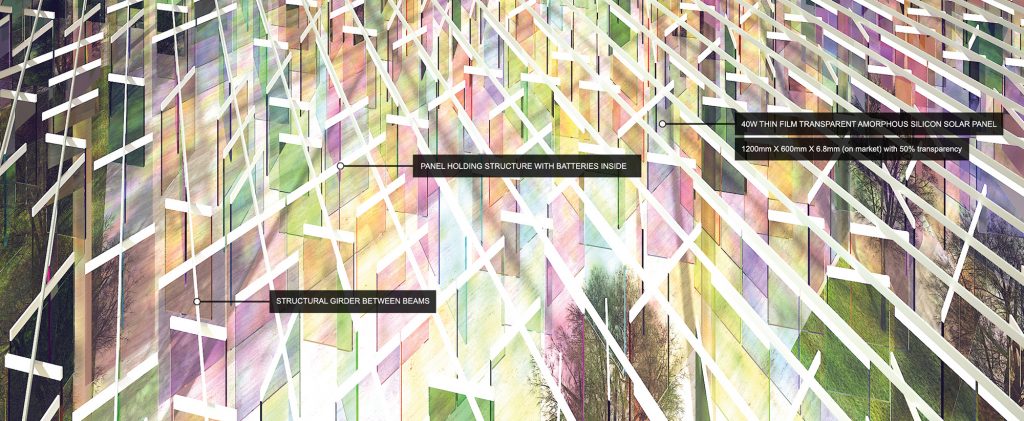 The movement of the sun generates an infinite array that changes through the seasons. This polychromatic sun shower will become a distinctive feature of Masdar City, attracting visitors from around the world who will come to appreciate that the artwork provides clean energy to more than 600 residences and offices in the surrounding city.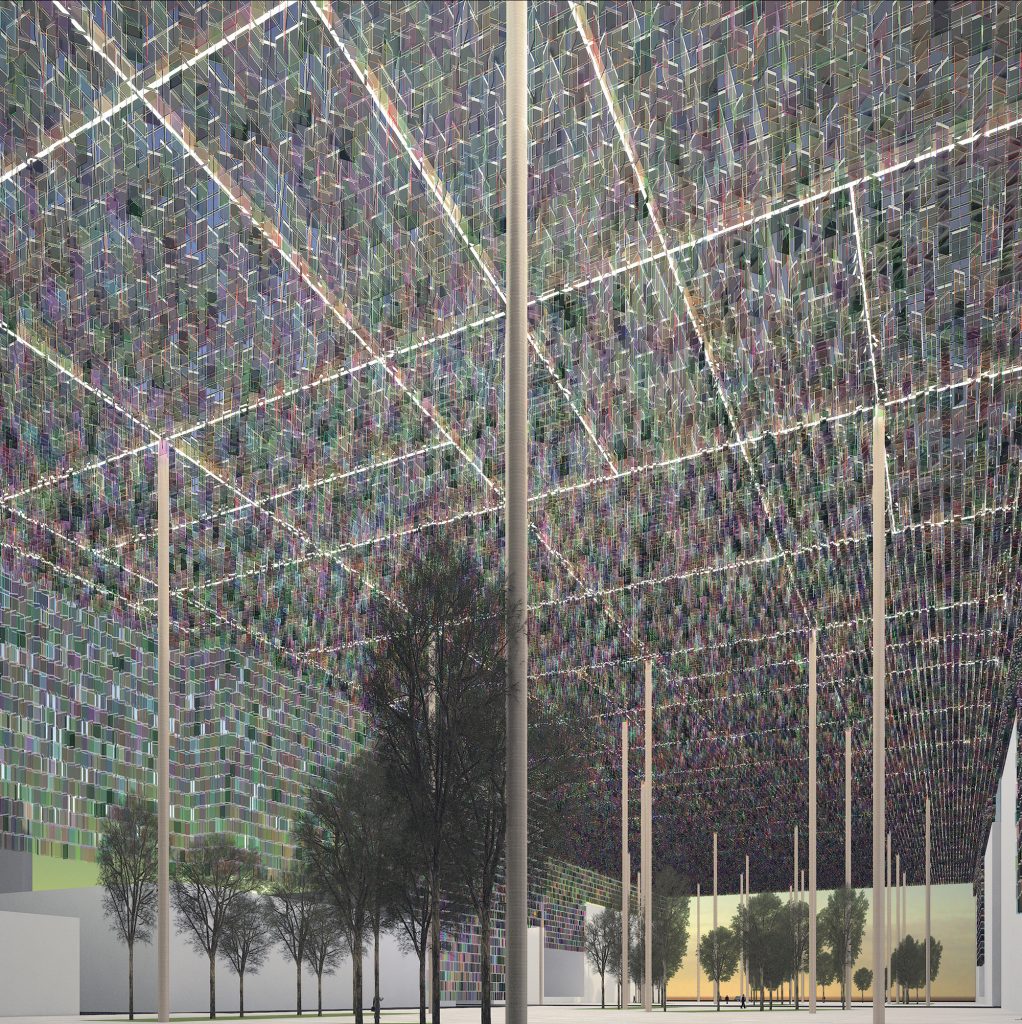 By blocking nearly all the ultraviolet light from the park, Polychromatic Courtyard will lower the ambient air and surface temperatures, increasing the comfort of visitors both day and night.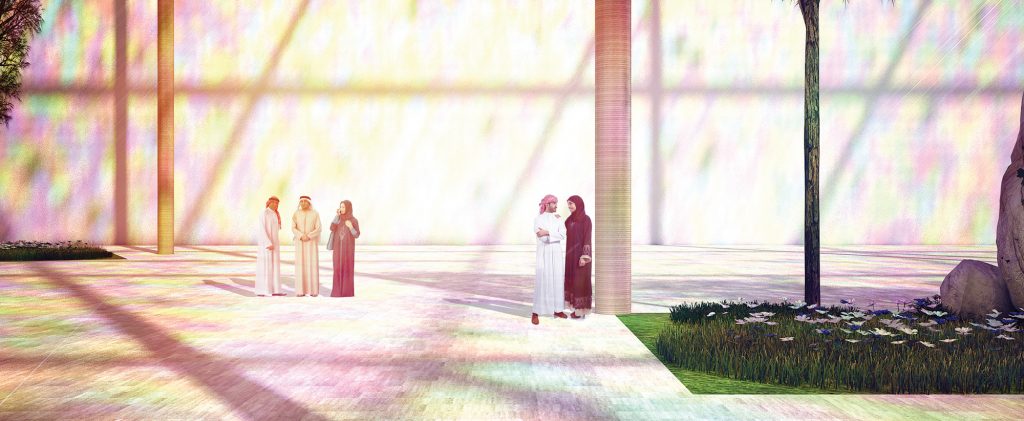 At nighttime, LEDs on the bottom surface of the main structural beams will illuminate the panels to create an entirely new and mesmerizing experience.
---
LAGI 2019 is sponsored by Masdar and is held in partnership with the 24th World Energy Congress.