A land art sculpture is inspired by the optimism inherent in clean energy technology.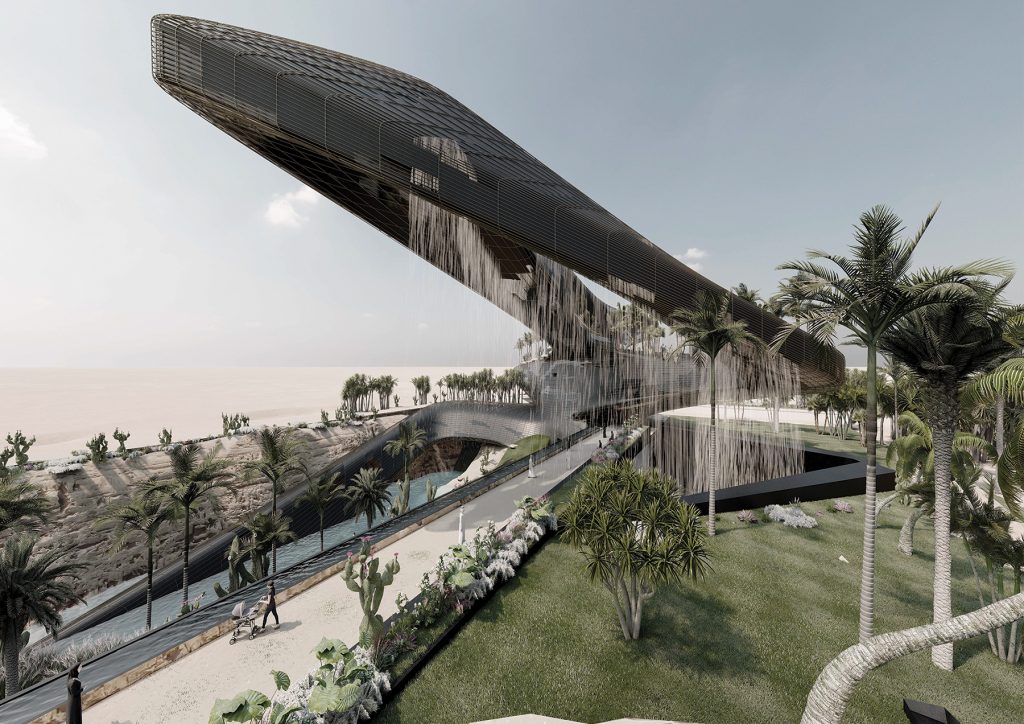 The LIT provides an educational environment that intensifies this positivity through a poetic manifestation of renewable energy infrastructure. The LIT is an iconic matrix of Moebius infinity ribbons bouncing between sand, soil, subsoil, sun, and sky within which energy is an integral component of the composition.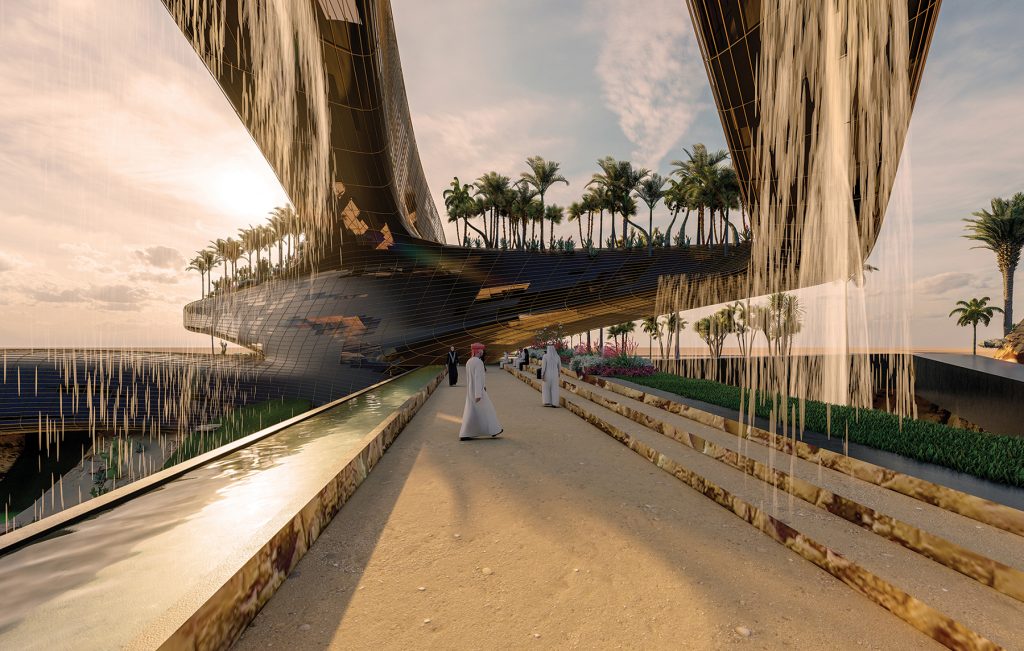 Visitors to The LIT experience an almost geological formation of excavated earth, connecting us to the timeless oceanic horizon and to the light that caresses ancient caves. This strategy generates an archipelago of natural microclimates that allow open spaces to thrive. Pedestrians can traverse the park along outdoor canyons—both physical and emotional—comprised of colors, shadows and light, vegetation and rock. A series of water basins and hydroponic pools are created in the exposed subsoil. The park includes an event center, café, wellness center, information center on renewable energy, and a humus farm where decayed plant material is used to create compost.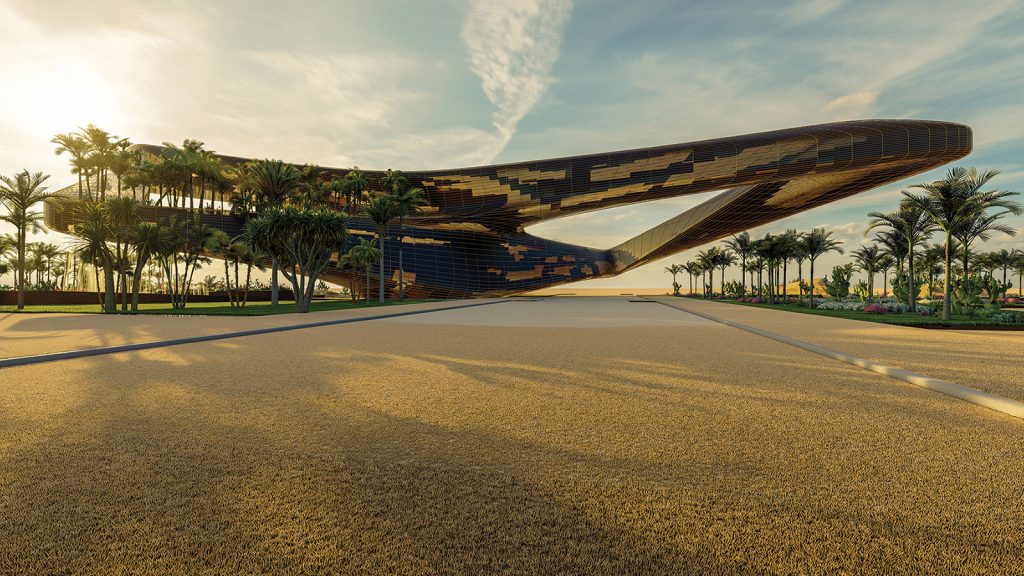 A double skin structural façade is composed of over 26,000 modular panels with the latest generation of solar panels. The result is a structure that, although complex in its geometry, is easy to assemble.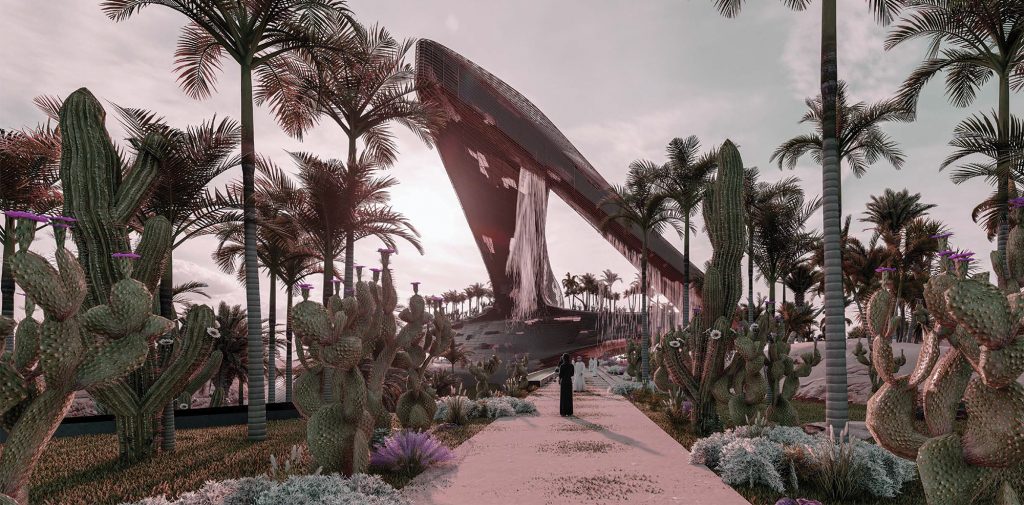 The LIT generates water with a very fine metal mesh that captures the air's humidity in tilting tanks. Upon reaching a certain level, the tanks overturn and generate a cinematic cascade, which—together with a misting system—creates an unusually temperate space. Water collection basins and ethereal nebulized walls refract the light of the desert.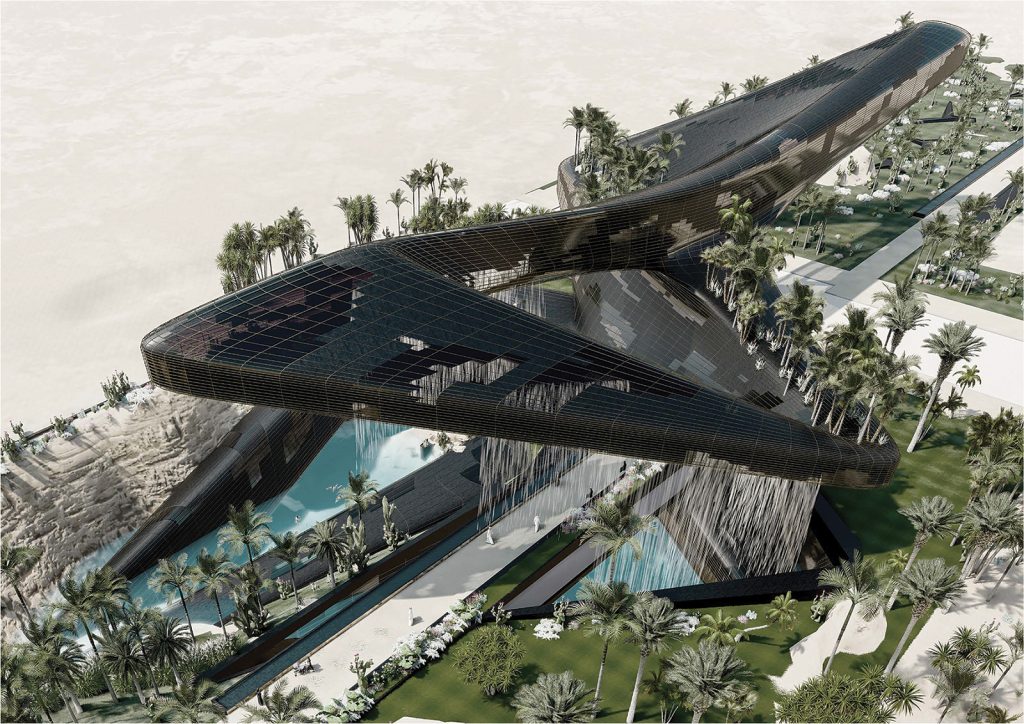 The geometry of The LIT is controlled by an algorithm that reacts to the movement of the sun, maximizing the shade projected to the ground during the hottest hours of the day. In the evening, The LIT lights up with a thousand lights and colors.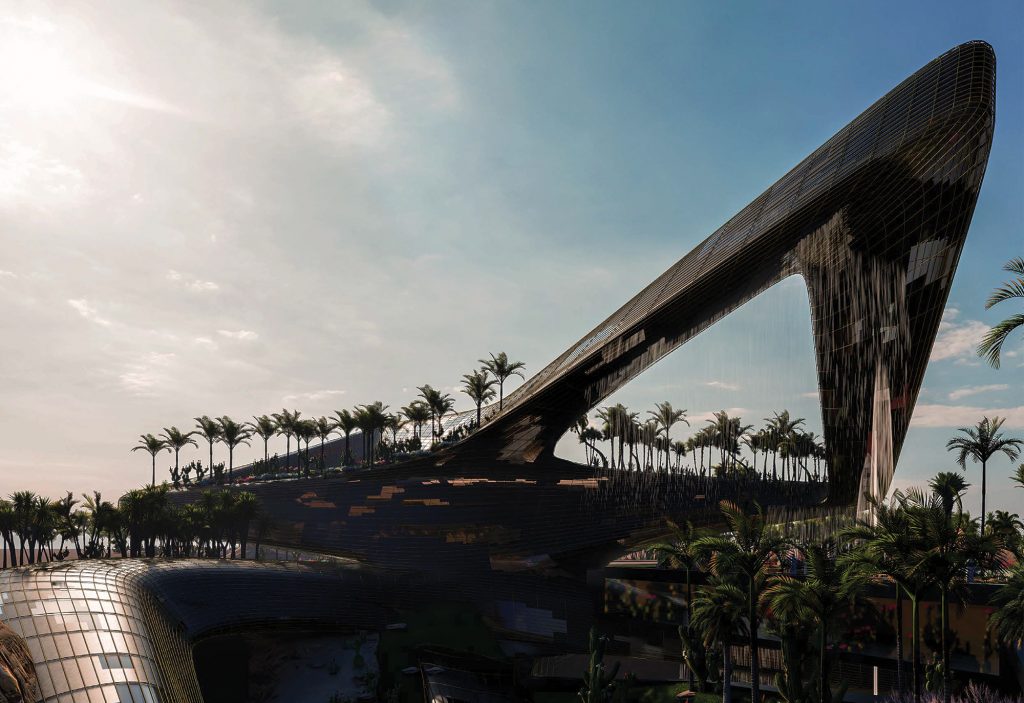 ---
LAGI 2019 is sponsored by Masdar and is held in partnership with the 24th World Energy Congress.