Ecotone heralds the future of art in public space where activation and animation come together to create a place that is at once art, landscape, museum, park, and clean-energy power plant.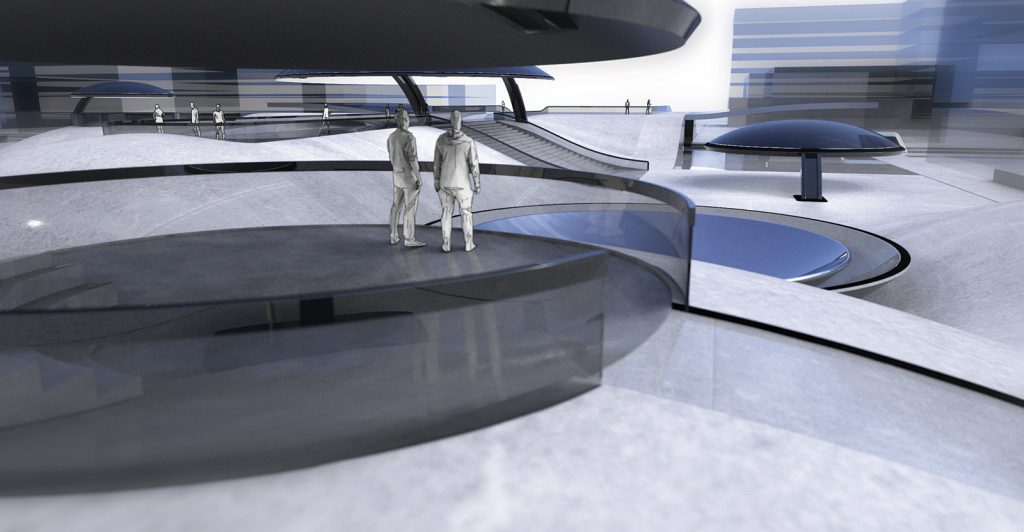 An undulating surface, evoking waves and dunes, invites families and friends to stroll and explore, settle for an evening picnic, and marvel at the solar concentrator dishes tipping toward the heavens, or enjoy the timeless rotation of the stars.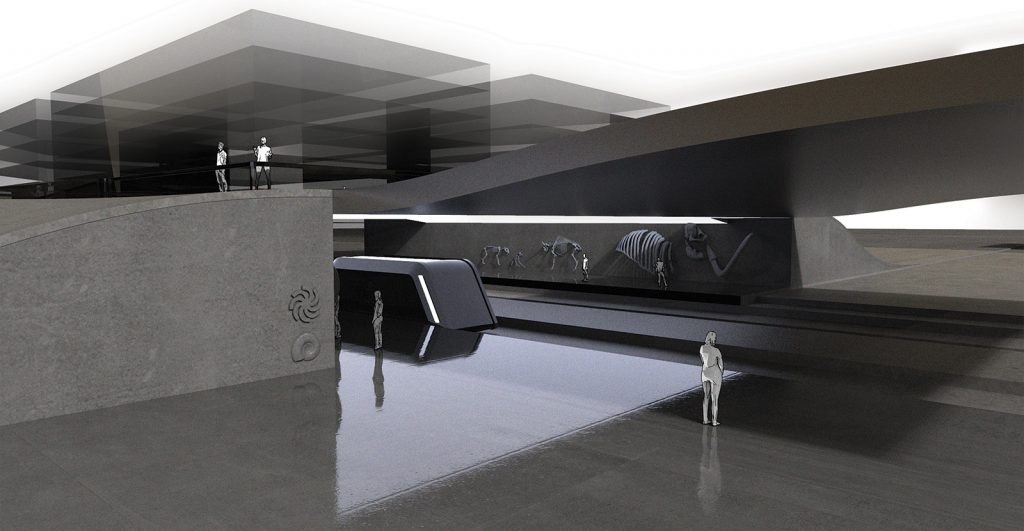 As the Group Rapid Transit (GRT) line passes through the park's Fossil Tunnel, commuters experience art on the move—a glimpse back in time to the prehistoric animals that once roamed the land.
The landscape lifts to reveal a hidden grove of high-tech mangroves that desalinate brackish groundwater for on-site use, while an observation window allows park visitors to see how the solar Stirling engines generate electricity.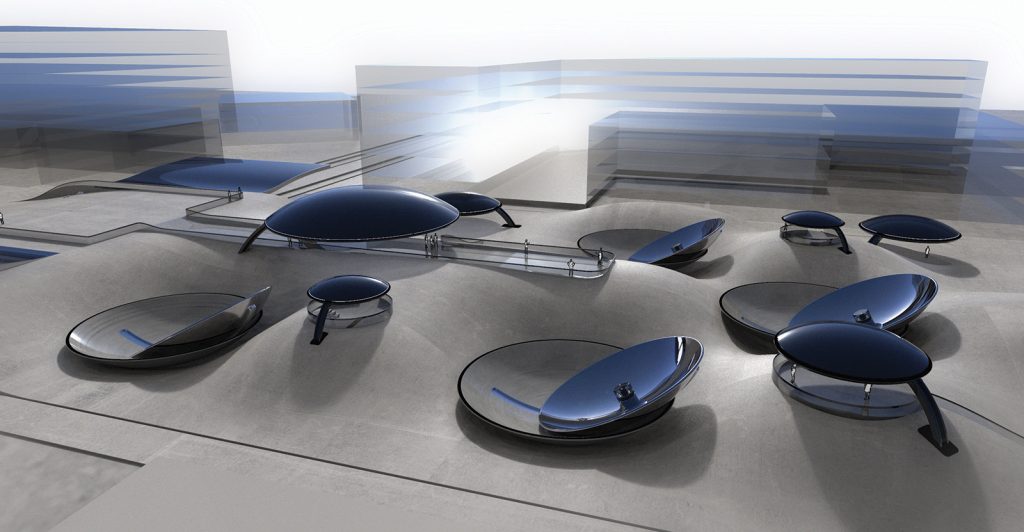 On the surface, solar collectors that convert heat into mechanical energy harken back to simpler times, while convex photovoltaic domes emerge from the landscape proudly displaying modern solar technology.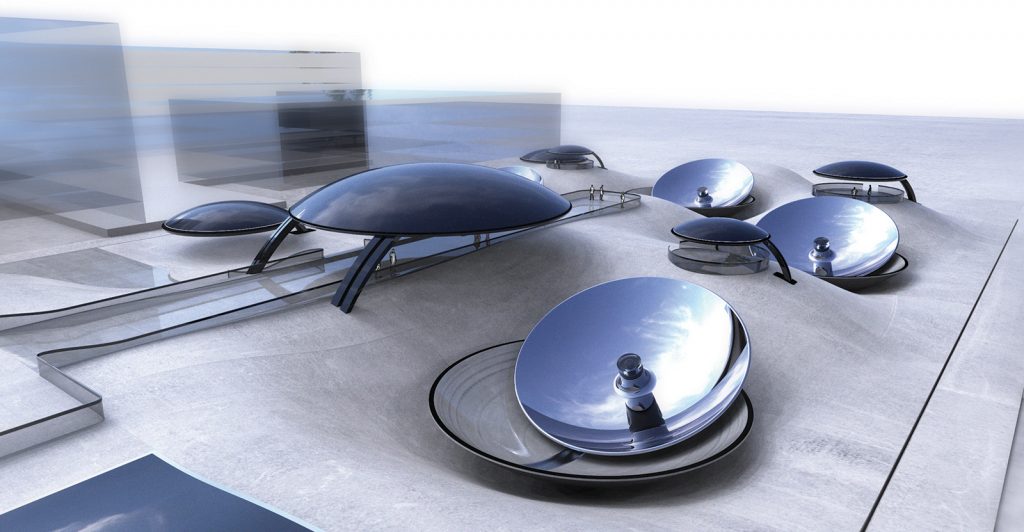 Drawing its name from transitional landscapes, Ecotone's underlying theme is the transition from old to new, from nature to technology, and from the past into the future. The artwork explores the tension between slow and fast, analog and digital, engaging the mind and encouraging community interaction and connection for all ages. Paying homage to the archaeological wealth buried beneath the desert sands, Ecotone is memory-making art.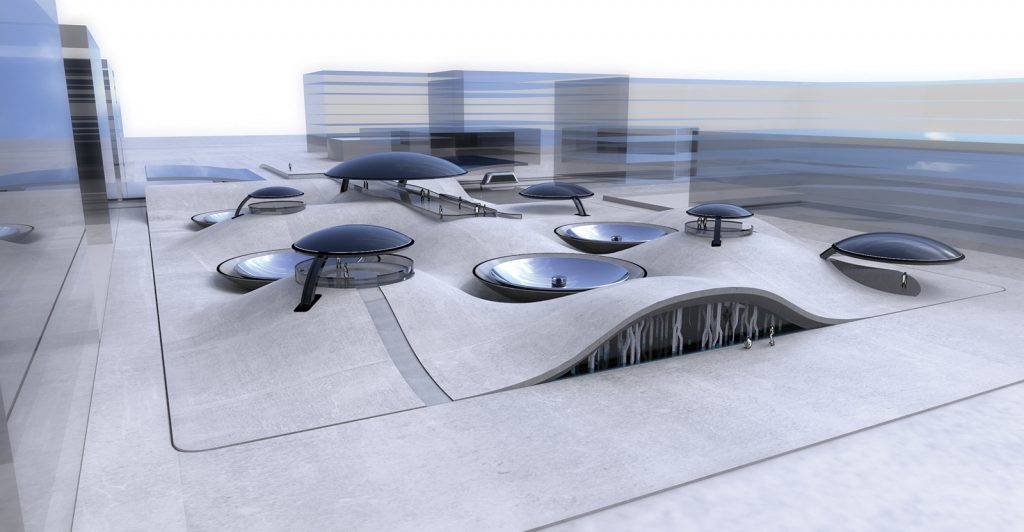 ---
LAGI 2019 is sponsored by Masdar and is held in partnership with the 24th World Energy Congress.