The source of life is the sun.
The source of art is inspiration.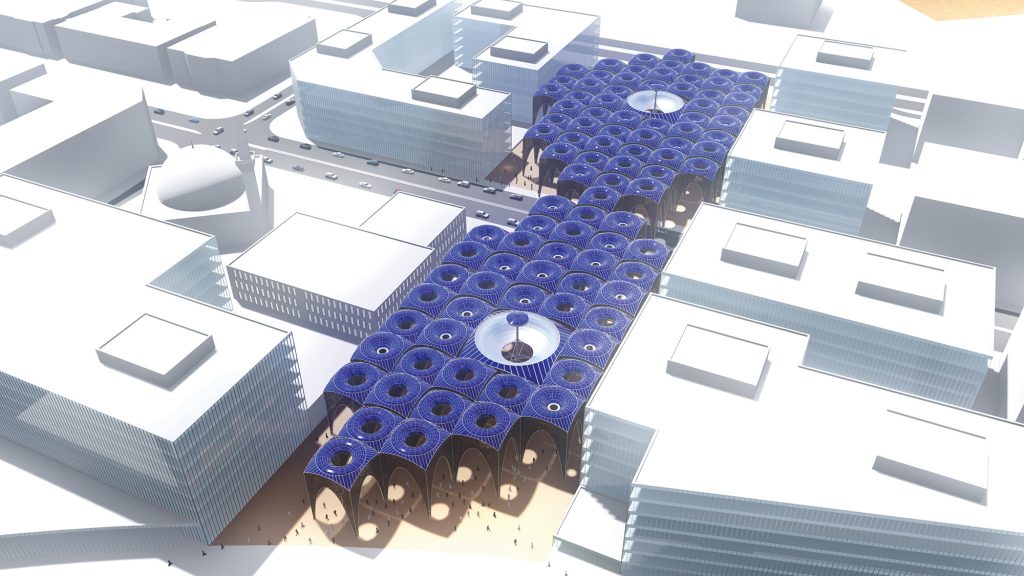 Heaven to Earth harnesses solar energy and human knowledge to provide a simple and powerful example of urban art that seamlessly merges technological progress and cultural tradition.
A solar power plant and a shaded public plaza are combined in one harmonious landmark where people can freely meet, relax, discuss, learn, enjoy, and experience urban life.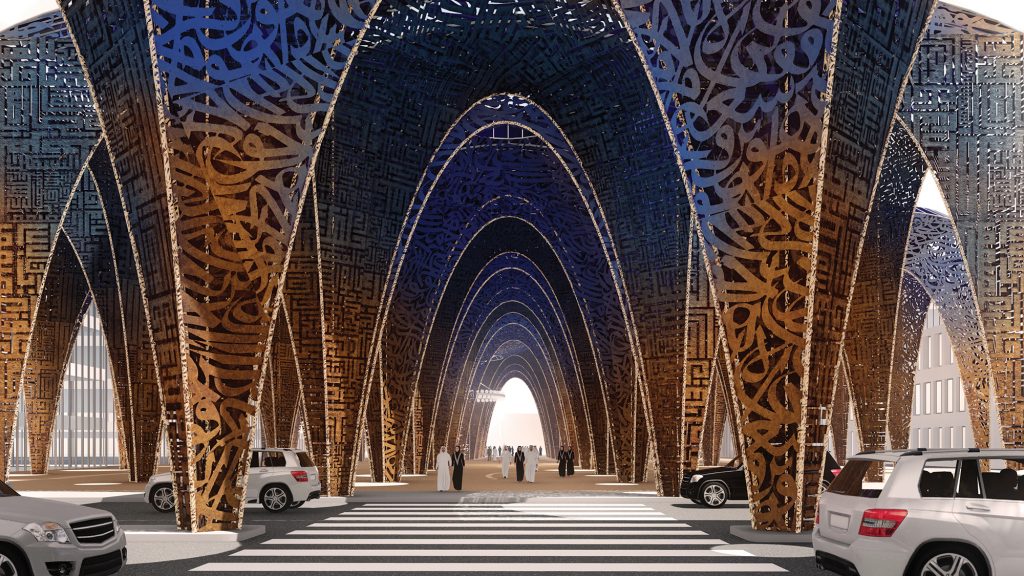 Metered rhythms of arches and domes resemble both ancient spiritual sites and modern industrial marvels. Carefully proportioned roof openings allow sunlight into the structure, producing intricate patterns inspired by Kufi calligraphy and traditional Arabic writing. The calligraphy transforms actual texts into abstract rectilinear compositions while they remain readable to the enlightened beholder. The words dissolve into a delicate, ever-changing play of light and shadow reminiscent of a magical forest.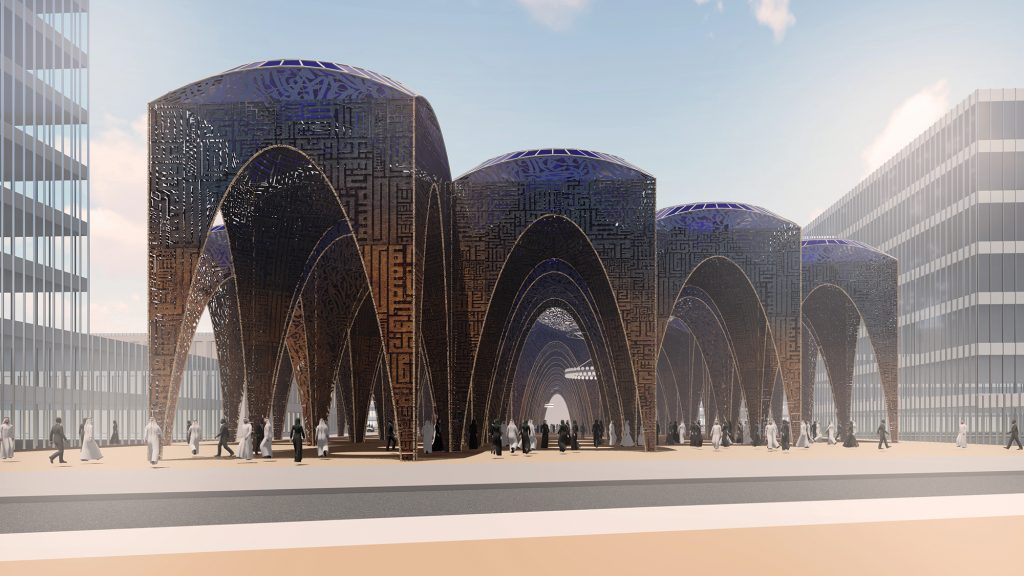 One hundred modules of 12 meters square are clad in photovoltaic panels. Two larger courtyards measuring 24 meters square feature advanced sun-tracking concentrator photovoltaic arrays.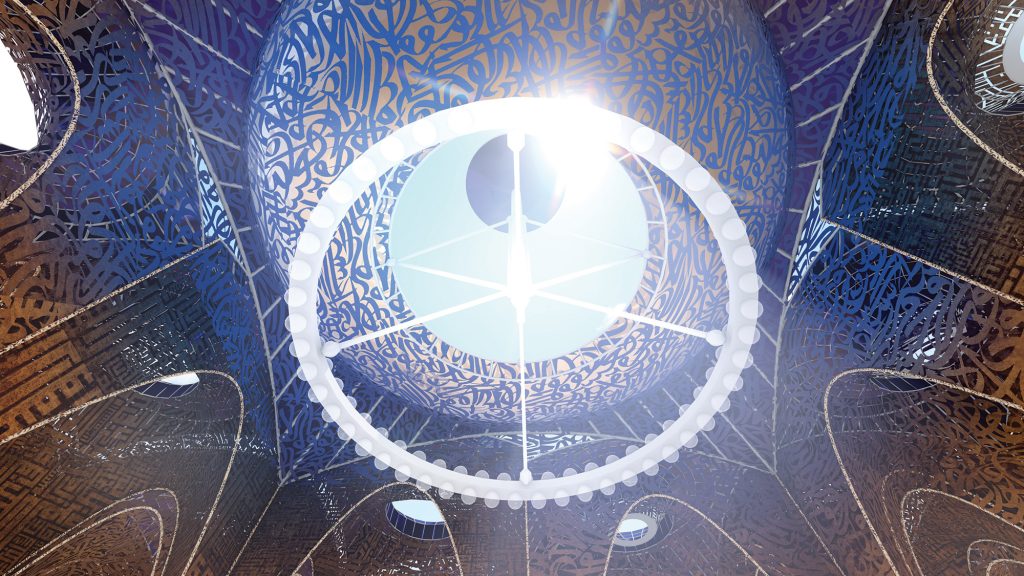 The structure is made lighter by the laser cut patterns of Arabic writing and Kufi calligraphy, celebrating the timelessness of tradition, the surprise of artistic inspiration, and the promise of new technologies. All of these are a part of the human quest for deeper knowledge and a better life in harmony with nature.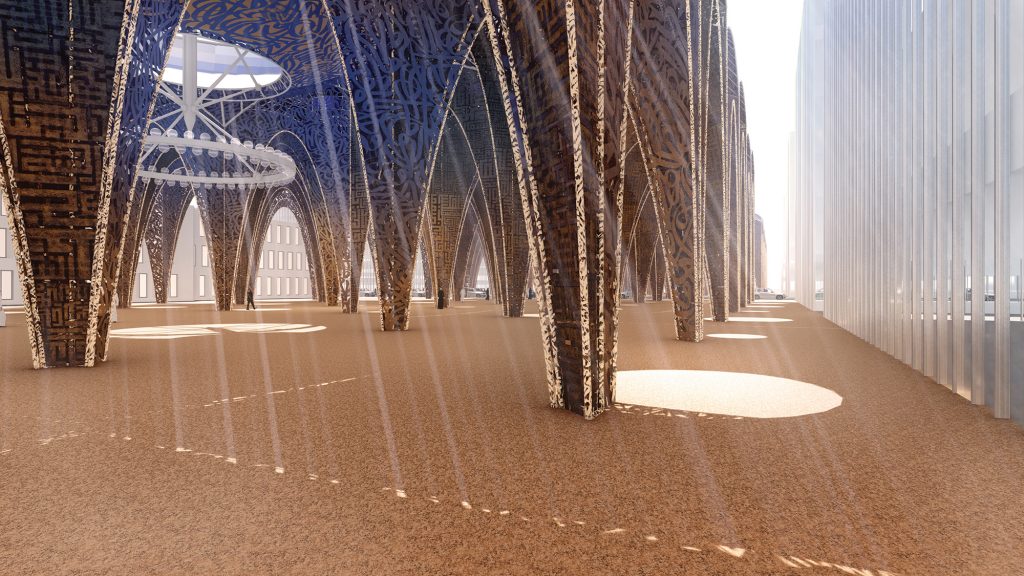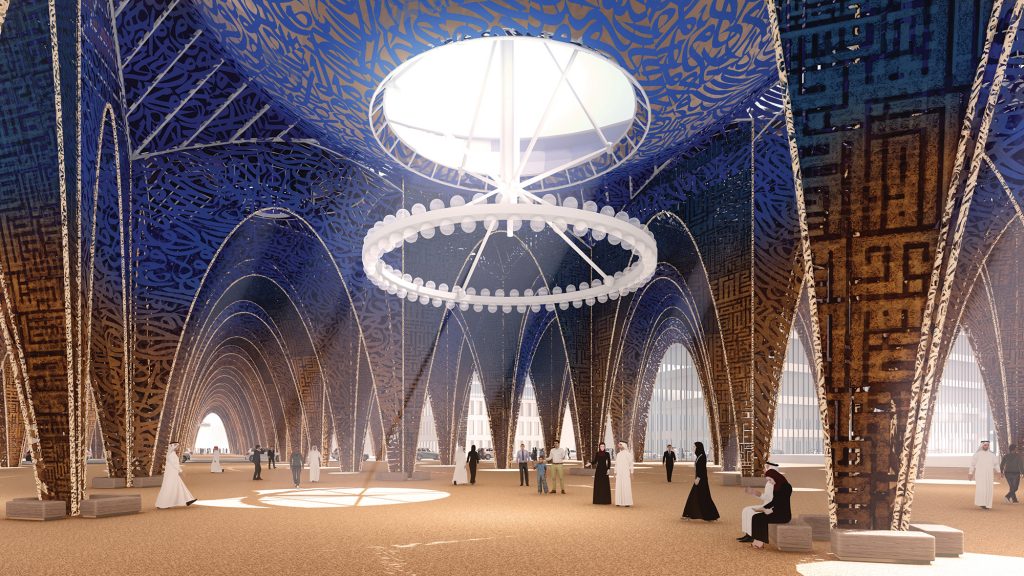 ---
LAGI 2019 is sponsored by Masdar and is held in partnership with the 24th World Energy Congress.