"My grandfather rode a camel, my father rode a camel, I drive a Mercedes, my son drives a Land Rover, his son will drive a Land Rover, but his son will ride a camel."
—Sheikh Rashid bin Saeed Al Maktoum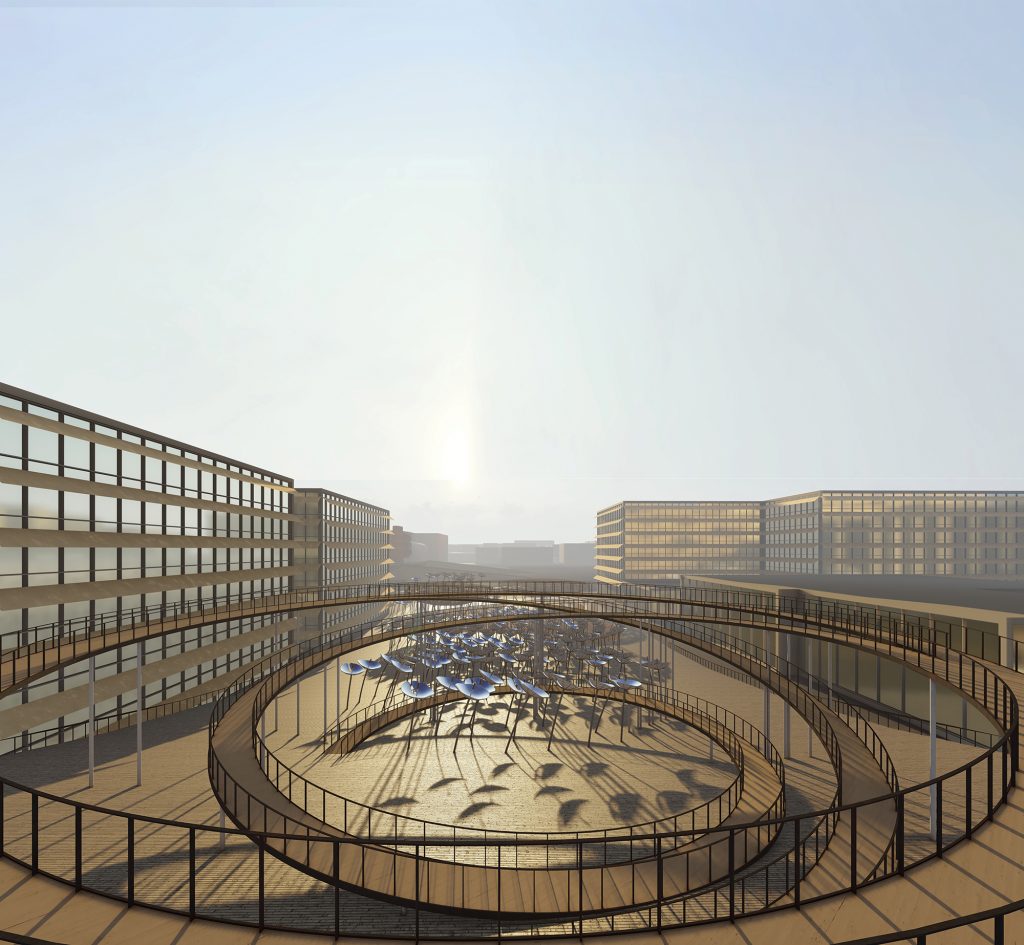 Fossil fuel energy resources are non-renewable, which means that they will eventually run out. Fortunately, much like our ancestors found oases in the desert, we have discovered renewable energy, which unveils the eternal possibility of progress in harmony with the planet.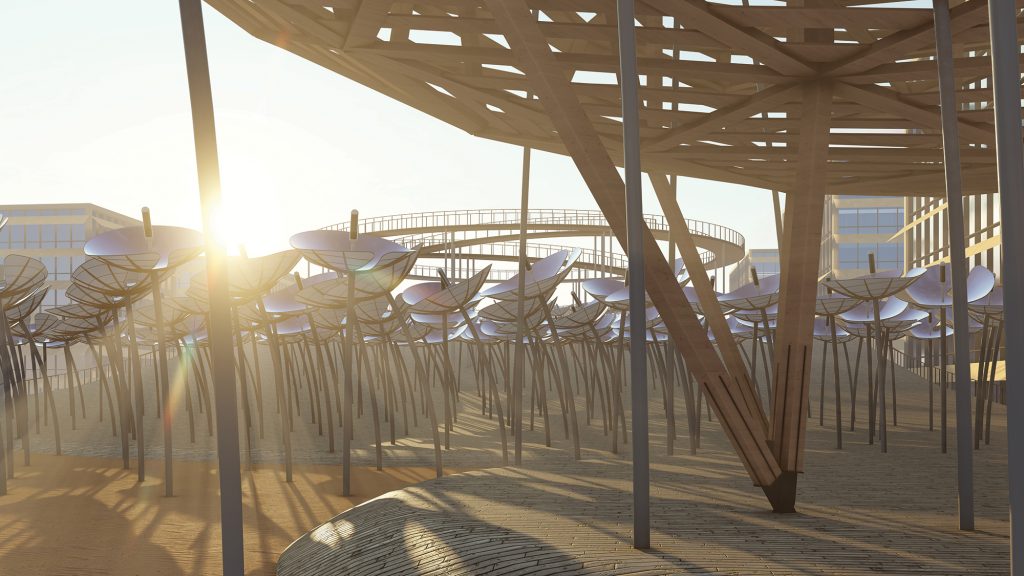 Thermo Oasis is a new public park dedicated to our sustainable future that features four main components: artificial plants, shading clouds, a central ring, and the terrain below, which takes the form of a sand dune.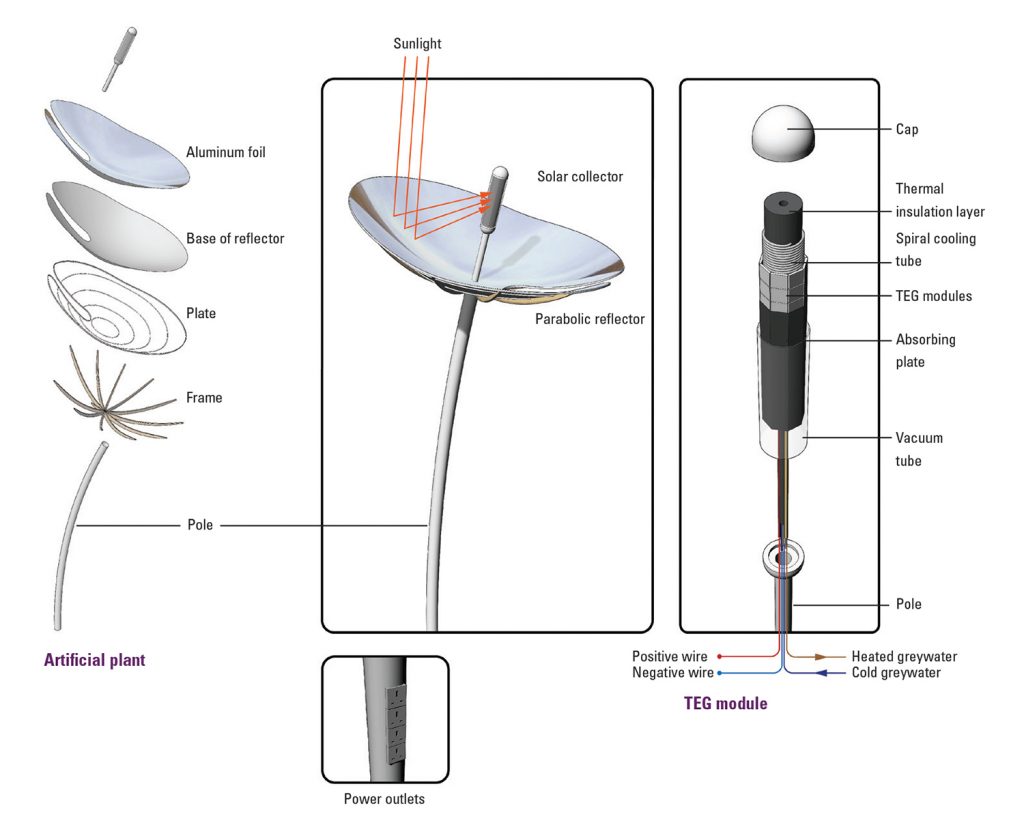 Over 600 artificial plants ranging from 4.5–14.5 meters transform thermal energy into electricity, using the temperature difference between sun-heated water and urban grey water that has been naturally cooled by the earth. The canopy created by the plants provides shade and frames views for park visitors who can charge their electronic devices with outlets located on the plant stalks.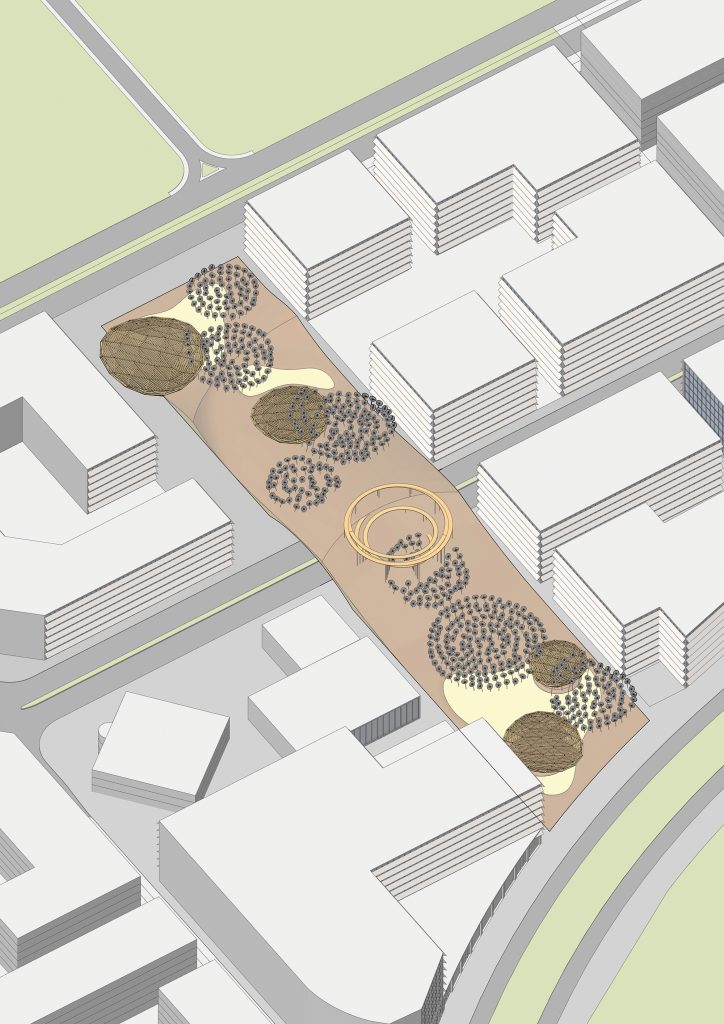 Four floating clouds of recycled wood provide an additional 2,280 square meters of shade for naturally ventilated exhibitions and events. An observation deck in the shape of spiral ring is set in the center of the park above the street, providing a spectacular landscape for people walking in the park and drivers passing by.

Eighty pieces of TEG, which generate voltage resulting from the temperature difference on each side, are attached to the vacuum tube of each solar collector. The hot side of the TEG is on the outer side of the vacuum tube, using solar thermal energy provided by a parabolic dish reflector designed to focus 80% of the day's sunlight onto the vacuum tube. The cold side is separated by thermal insulation and is kept a consistent temperature with a spiral cooling tube that circulates grey water from a piping system deep underground.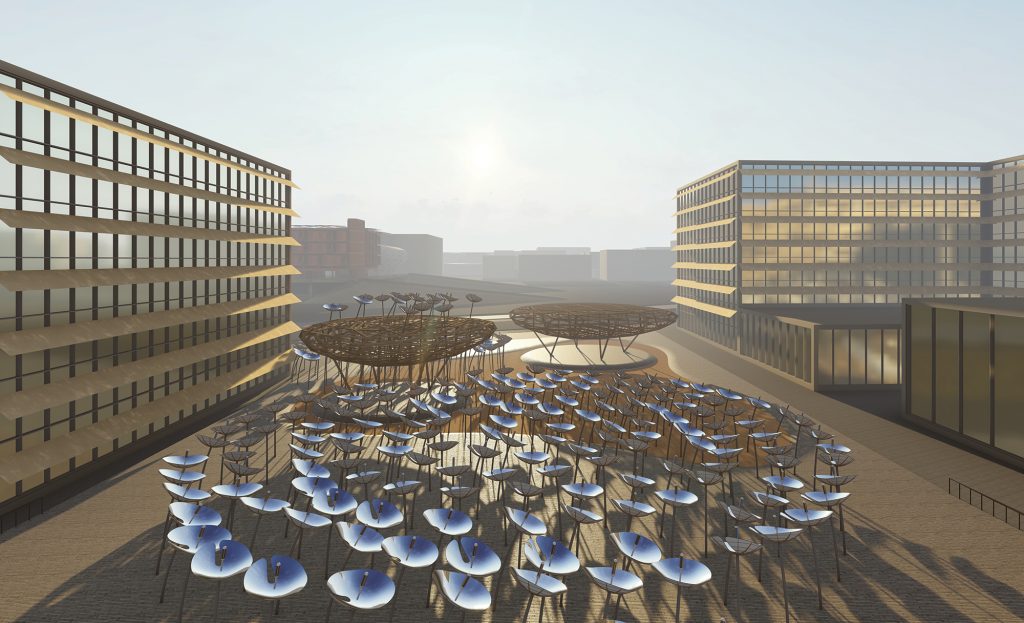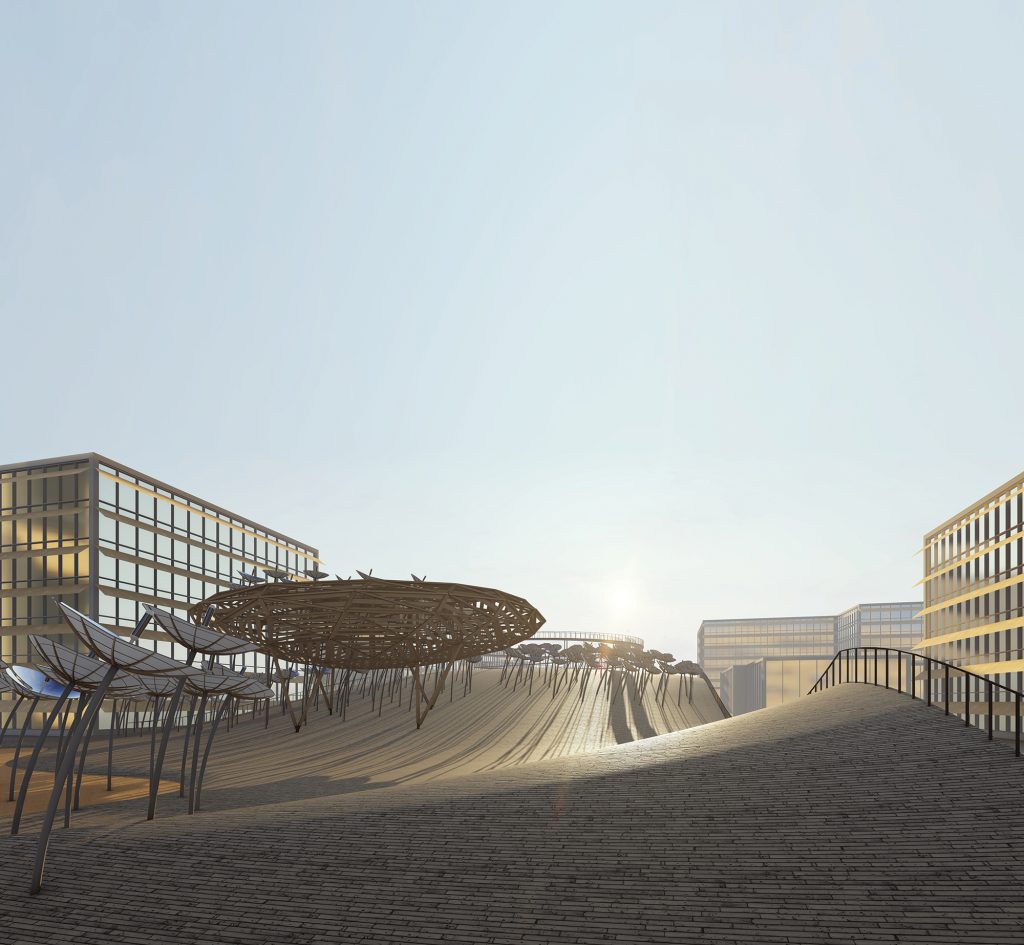 ---
LAGI 2019 is sponsored by Masdar and is held in partnership with the 24th World Energy Congress.