"The Holocene has ended. The Garden of Eden is no more. We have changed the world so much that scientists say we are in a new geological age: the Anthropocene, the age of humans."
—Sir David Attenborough at the 2018 World Economic Forum in Davos.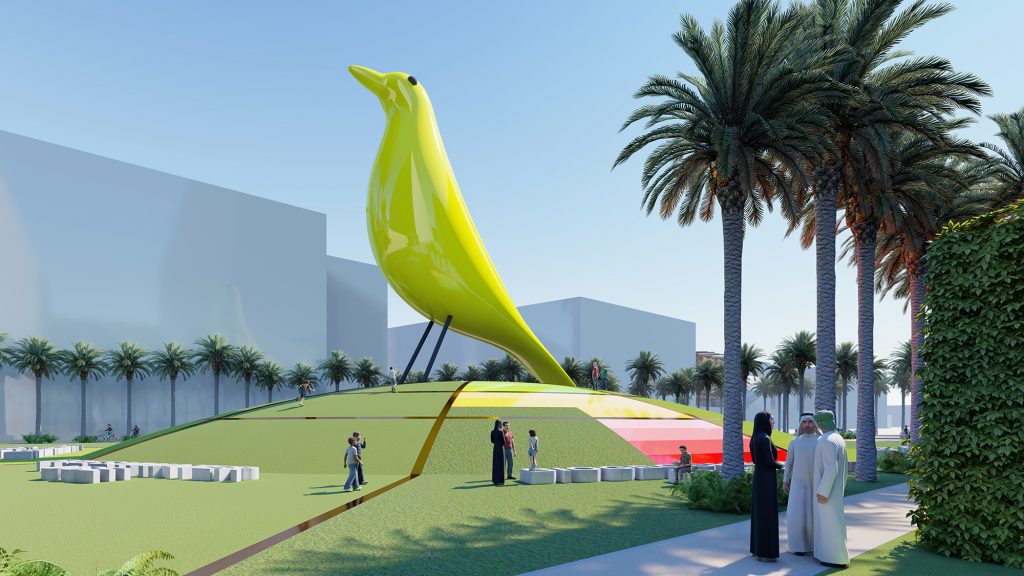 Anthropocene functions on multiple levels and at different scales. On a grand scale, the artwork announces the name of our new geological age to all those flying over the park with a colorful array of solar panels set atop a grand topiary suspended on delicate stalks. At a closer vantage point, visitors discover a 20-meter-high canary—a bold yellow enlargement of a Charles Perdew wooden decoy (made famous by Charles and Ray Eames) that functions as a 180-cubic-meter energy storage device.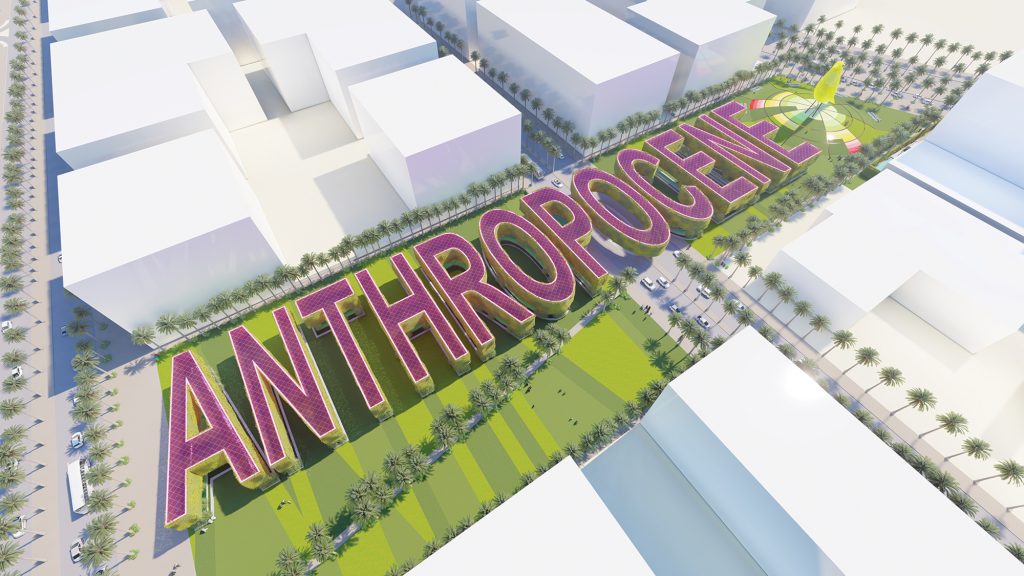 This large canary-in-the-coal-mine is part of a wastewater treatment plant for Masdar City that provides the raw material for biogas production while recycling the city's precious water. Within the mound upon which the sentinel canary is located, various tanks for the stages of water treatment and the processing of food waste are housed. An anaerobic digester and a biogas energy plant generates electricity and chilled water.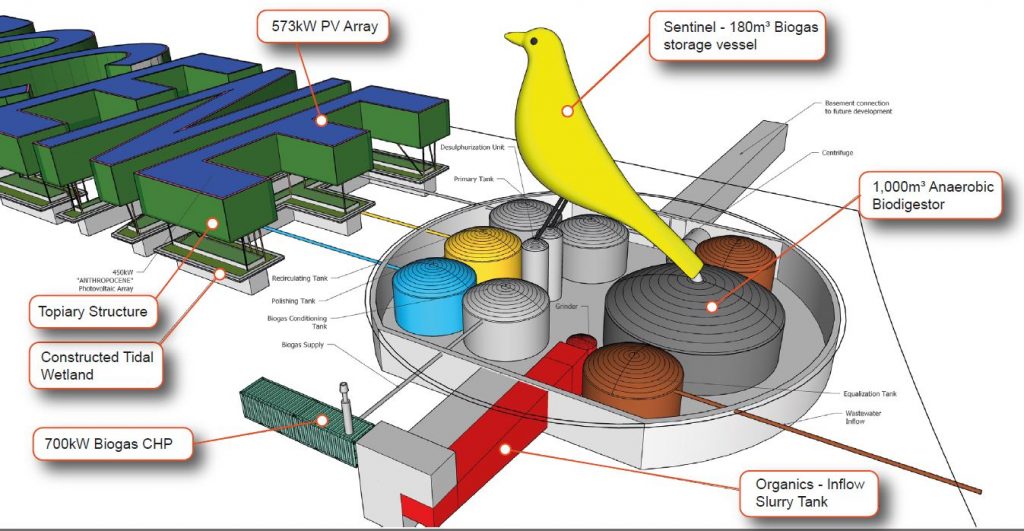 A constructed wetland that meanders beneath the photovoltaic array is part of the water treatment process, followed by filter and UV disinfection. A diverse array of aquatic and wetland plants and organisms that can also be found in the Al Wathba Wetland Reserve provide specific cleansing functions.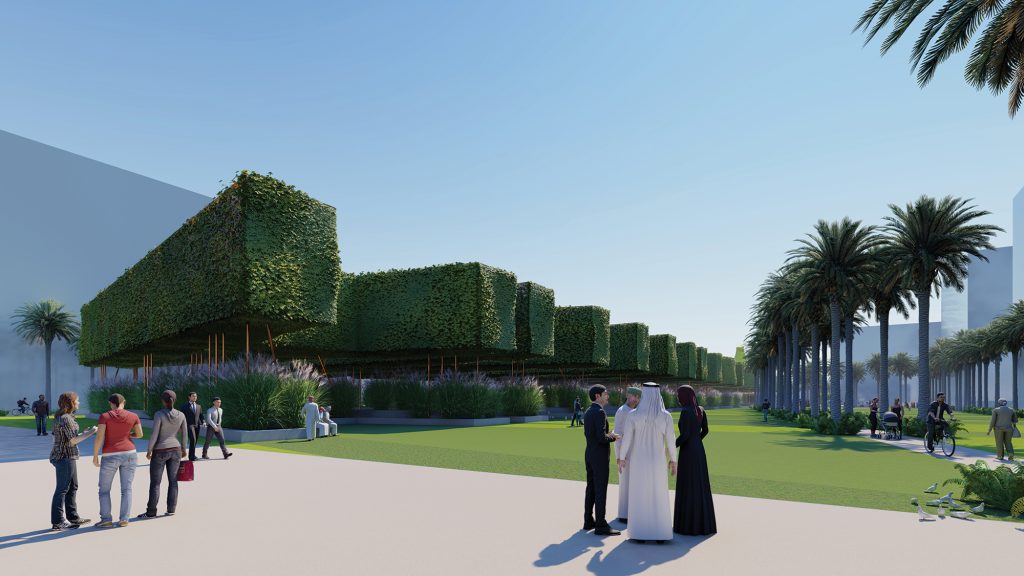 Continuing human pressure on the earth's biophysical systems is precipitating irreversible and destabilizing changes. Anthropocene stands above this depiction of the current state of man's impact on the planet as a clarion call for action.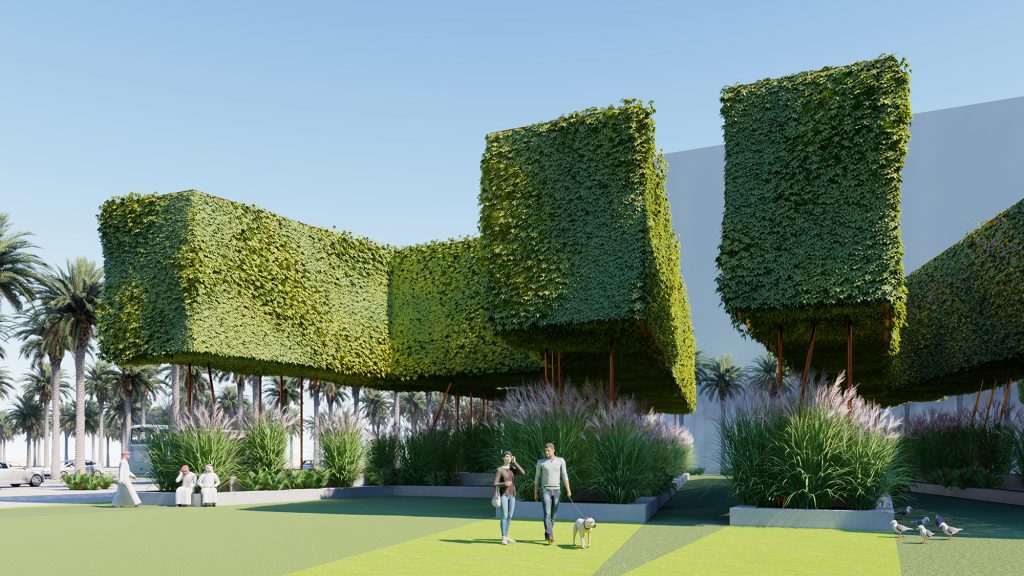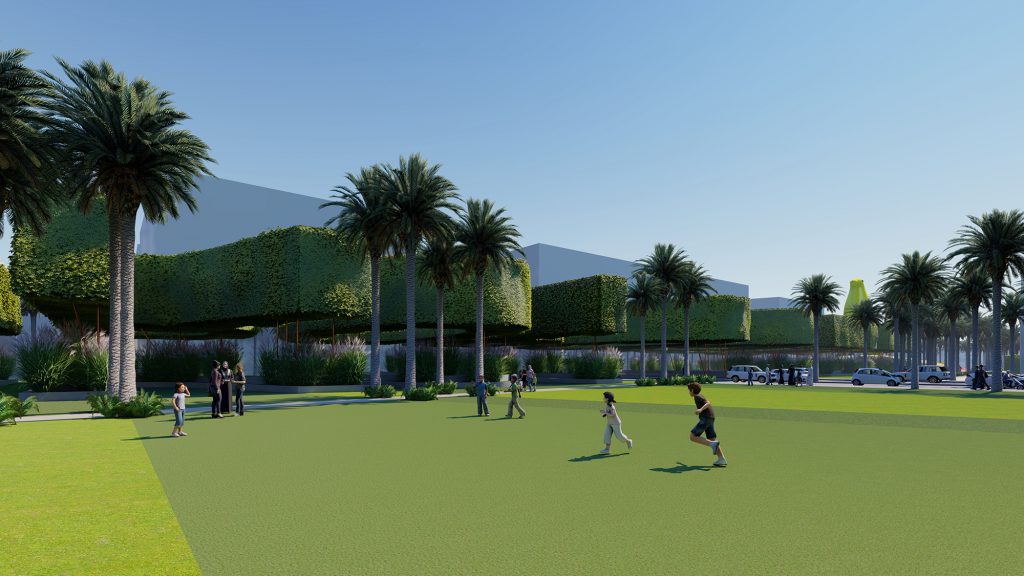 ---
LAGI 2019 is sponsored by Masdar and is held in partnership with the 24th World Energy Congress.