Curiosity is key to the existence of Calyx.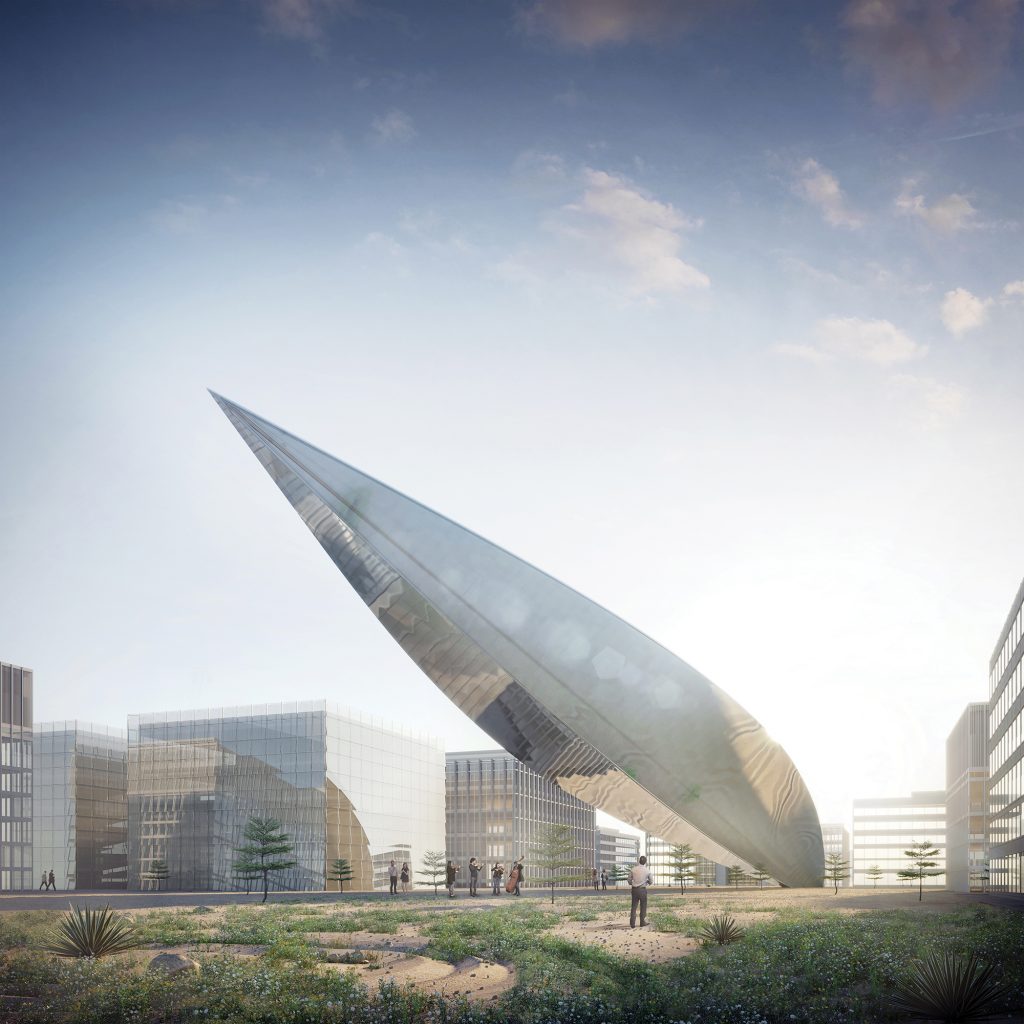 From every approach, the artwork appears in a different form, adapting and changing shape as visitors navigate around the sculpture. Partial views inside will entice visitors and encourage conversations, while the structure's reflective qualities will allow people to see themselves and encourage them to reflect on their own decisions.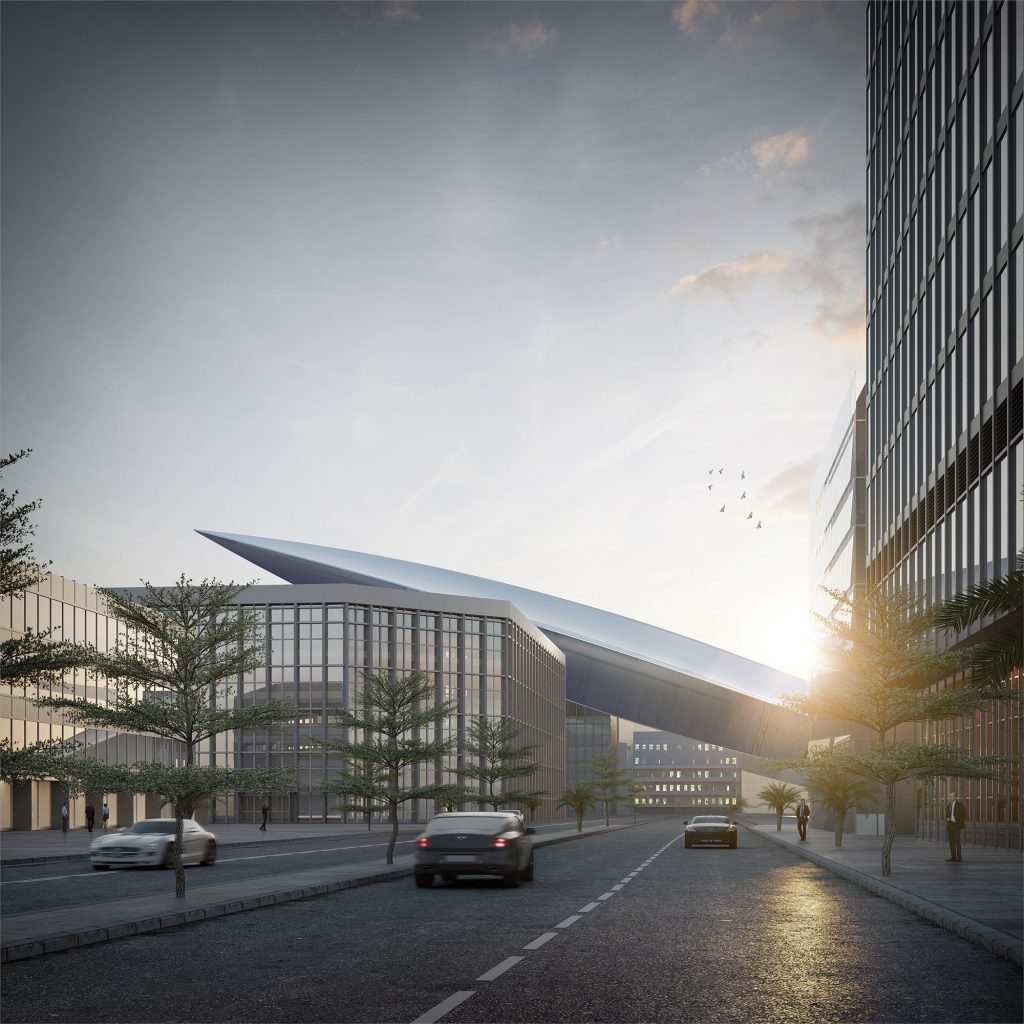 When viewed in context, you can see how Calyx will ignite conversations. A busy road passes underneath the structure, where passersby and Masdar residents can interact and engage with Calyx without visiting on foot.
The 'tip' of Calyx reaches to 45 meters ensuring high visibility from long distances within the city. Its positioning, while mysterious, also carefully avoids the shadow of any neighboring buildings to maximize solar power generation. Calyx's body is devised to protect its technology and allow for easy cleaning when necessary.
The roof of the structure uses photovoltaic glass, which allows the sun's light and heat through to the concentrated solar power system that spans the length of the artwork interior.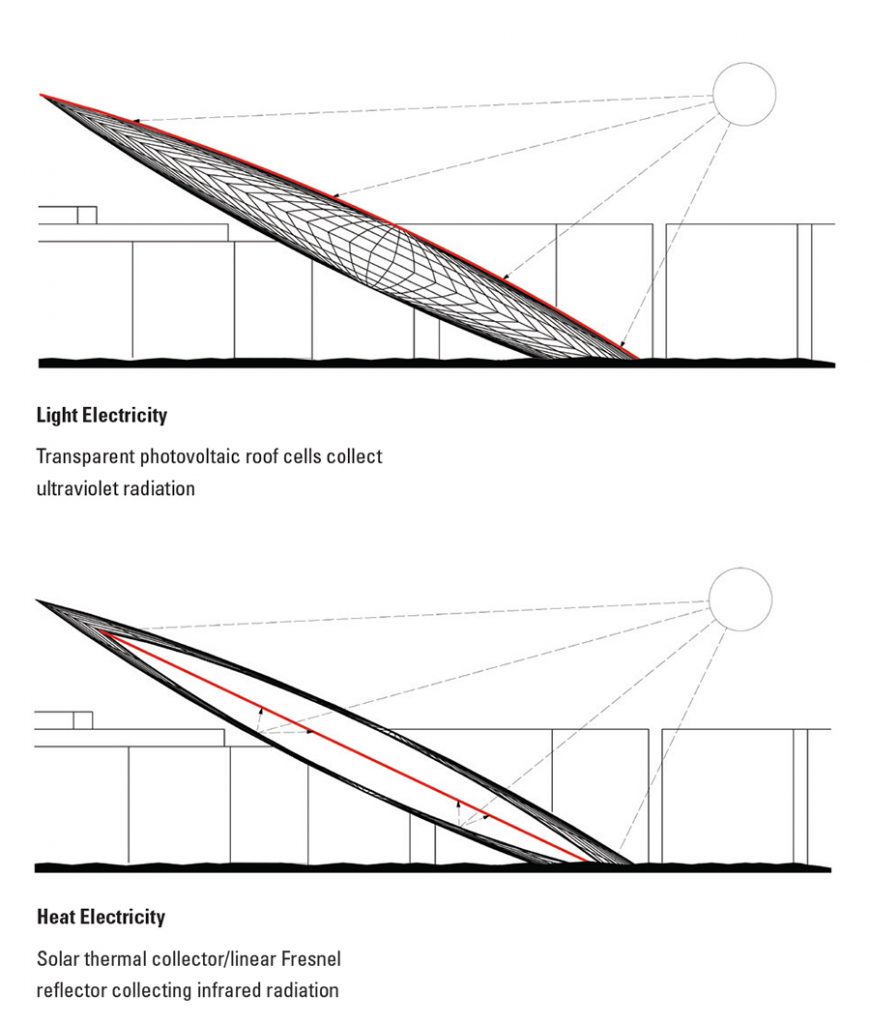 The concentrating linear Fresnel reflector (LFR) technology uses mirrors to concentrate solar radiation energy to approximately 30 times its normal intensity. Thin linear mirrors focus sunlight onto a fixed absorber located as a spine that runs through the center of the structure. This concentrated energy is transferred through the absorber into a heat transfer fluid that powers a steam generator. In this way Calyx powers Masdar City with electricity, while also acting as a beacon for positive change.
Local drought-resistant plants will multiply and give a simple and sustainable framing to the structure, encouraging visitors to feel that have discovered something for themselves in the natural landscape.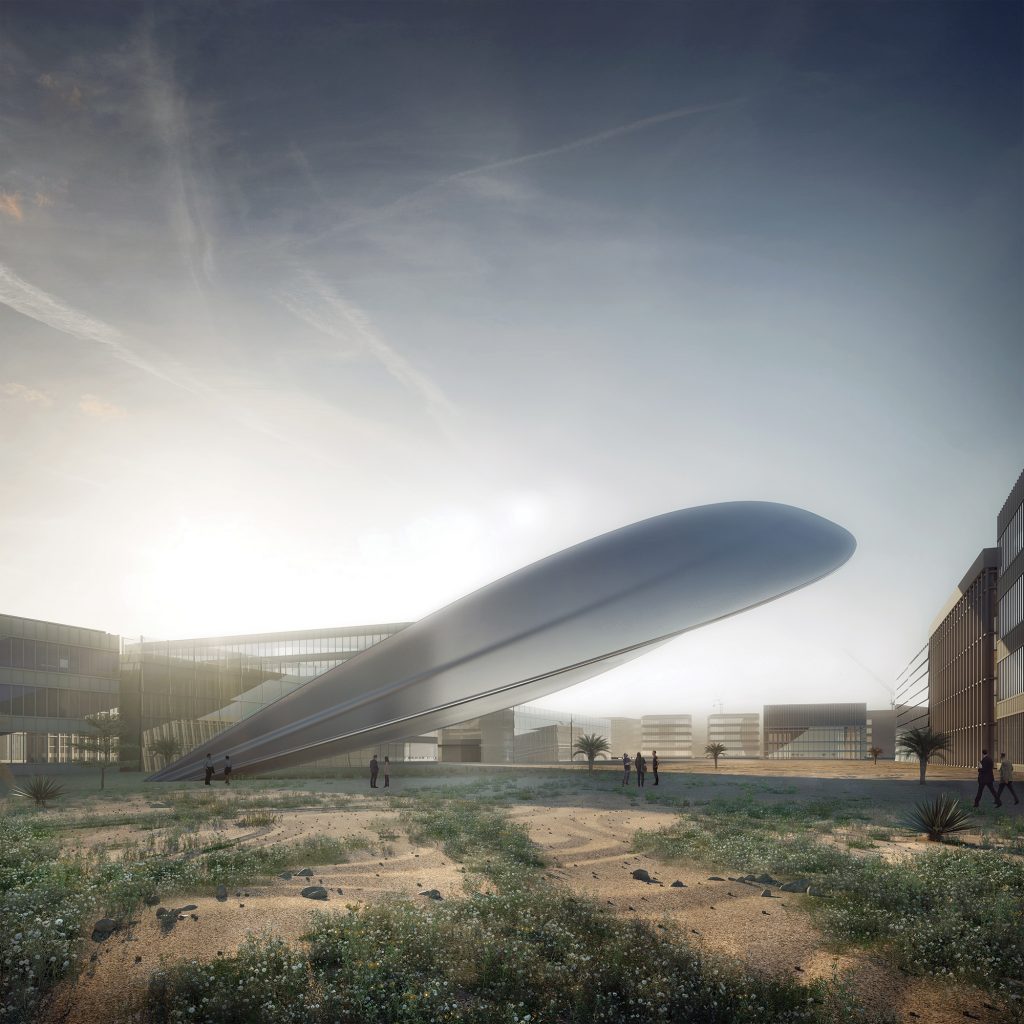 ---
LAGI 2019 is sponsored by Masdar and is held in partnership with the 24th World Energy Congress.