Colorful solar sails bending against the wind create a dynamic new public space.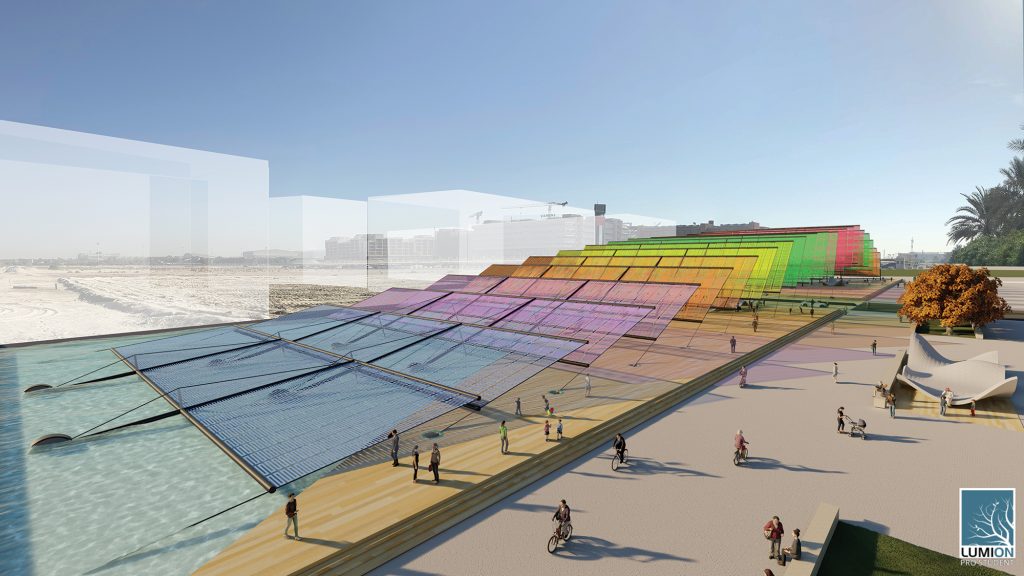 Renewable energy is all around us, untapped until we capture it and make it visible. Source Re:Source responds to the wind energy resources that flow through the park by dividing the site into thin, rectangular planes. The planes generate solar energy using dye-sensitized solar cells of multiple vibrant colors. As the wind blows more strongly over these planes, it pushes them down in a kind of domino effect to store additional energy.
The design of the planes is inspired by the structure of boat sails and are supported by ultra-light structures that arc along pivots on the ground. To keep the structure light yet strong, cable reinforcements act as tension members to fortify the rod and structural sails. When the sails move with the wind, the base pushes on a set of embedded gears that operate in two directions and are connected to a freewheel assembly below.

Using the idea of a bicycle drivetrain where a minimum ratchet movement of the crank arm can cause the back wheel and free hub to spin, there is a series of small and large gear exchanges following an angular velocity principle to convert minimum movement from the sail to the freewheel hub. Energy in the form of electricity is produced as the freewheel transfers energy to a dynamo and is stored in an underground battery.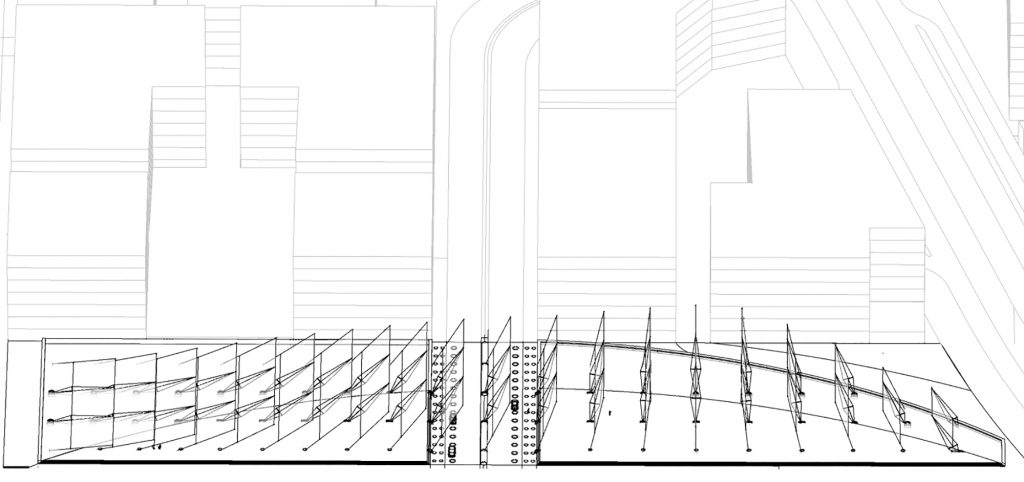 The sails themselves generate additional energy from sun. Their height gradually increases toward the middle of the installation to maximize wind energy production. As the sails approach the edges of the artwork, they reduce in height and size to achieve a more human scale and to capture the turbulence that is created at the back end of the ridge.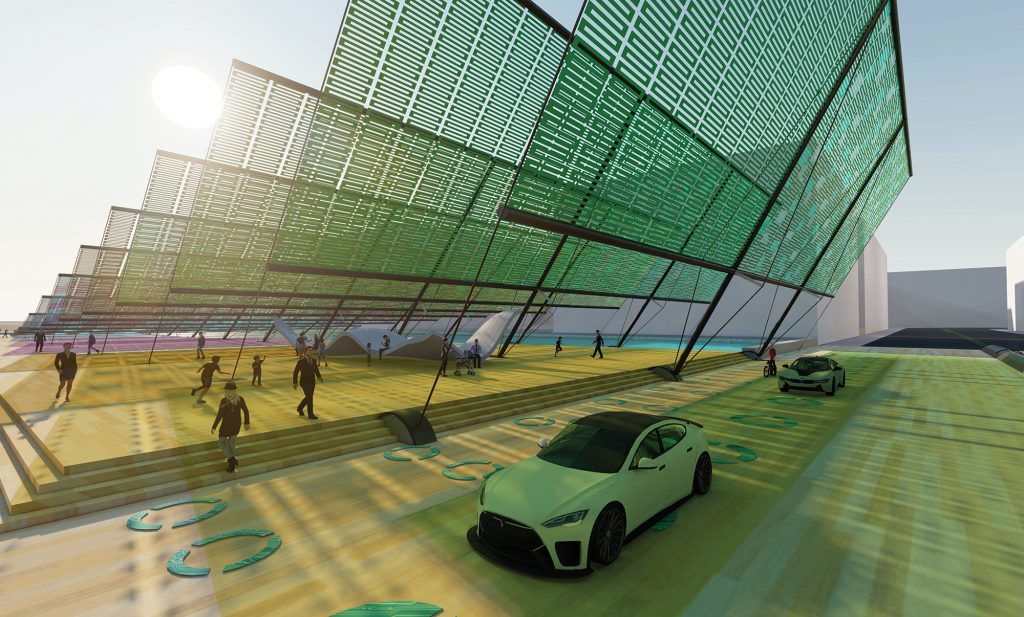 The solar sails are set in a reflecting pool. As the wind circulates through the project, the evaporating water helps to cool the outdoor environment.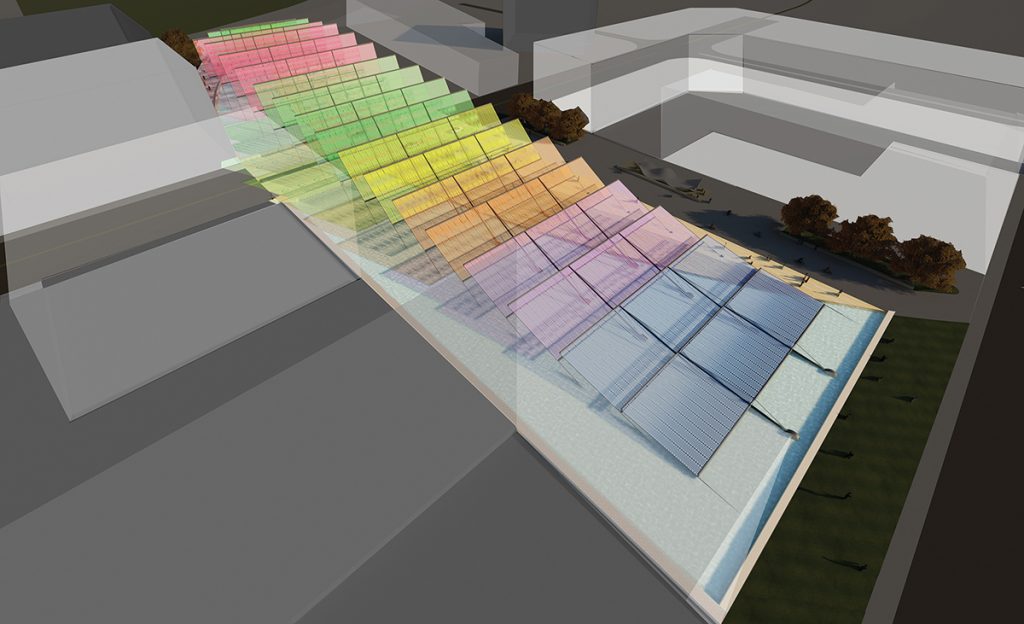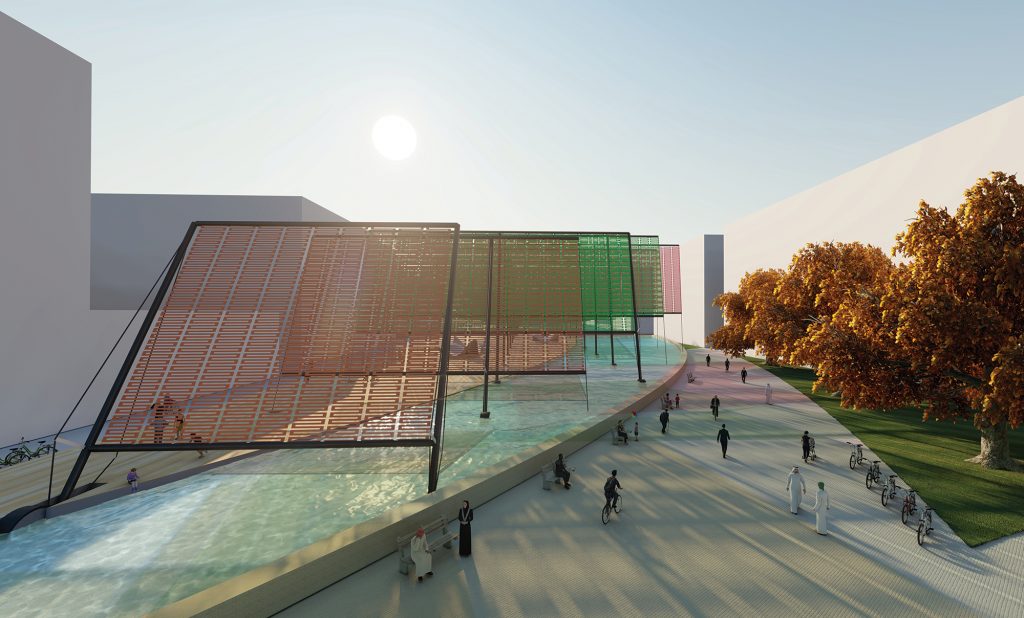 ---
LAGI 2019 is sponsored by Masdar and is held in partnership with the 24th World Energy Congress.