The sculptural form of Frames is reflective of the ever-changing nature of the Arabian Desert, mimicking the constantly moving sand dunes whereby peaks and troughs are formed.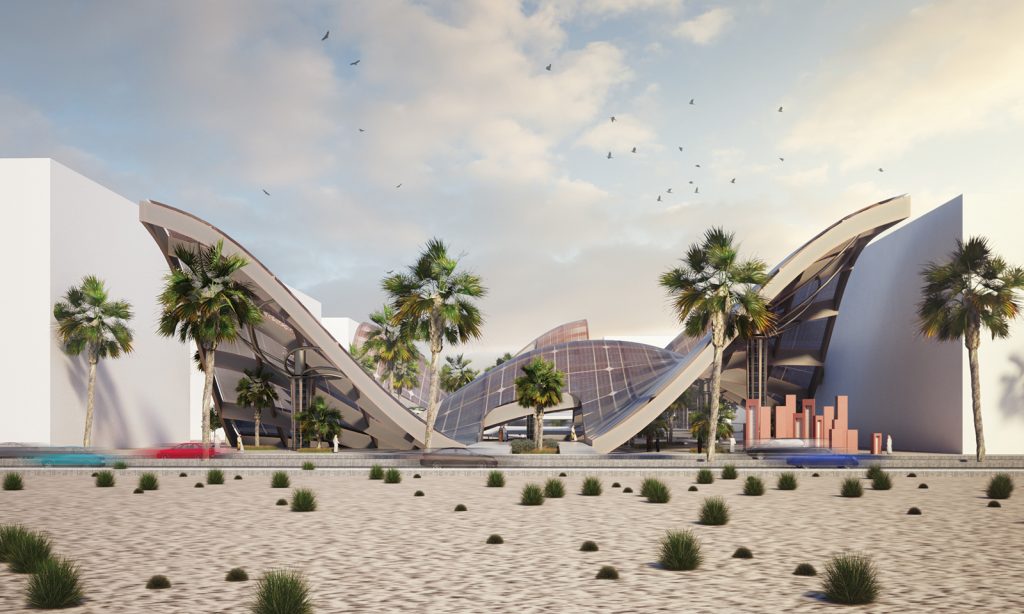 Rather than designing a singular sculpture that sits within the site, Frames is a unified monument spanning the length of the site. As it sweeps through the landscape, it creates a series of spaces within the peaks of the volumes. The troughs align with circulation paths and site lines, encouraging a strong visual and kinesthetic connection to place.

The expanse of the sculptural gesture provides ample shade to the park, reducing heat and glare to the spaces below, while optimizing the collection area for solar power production using organic photovoltaic technology.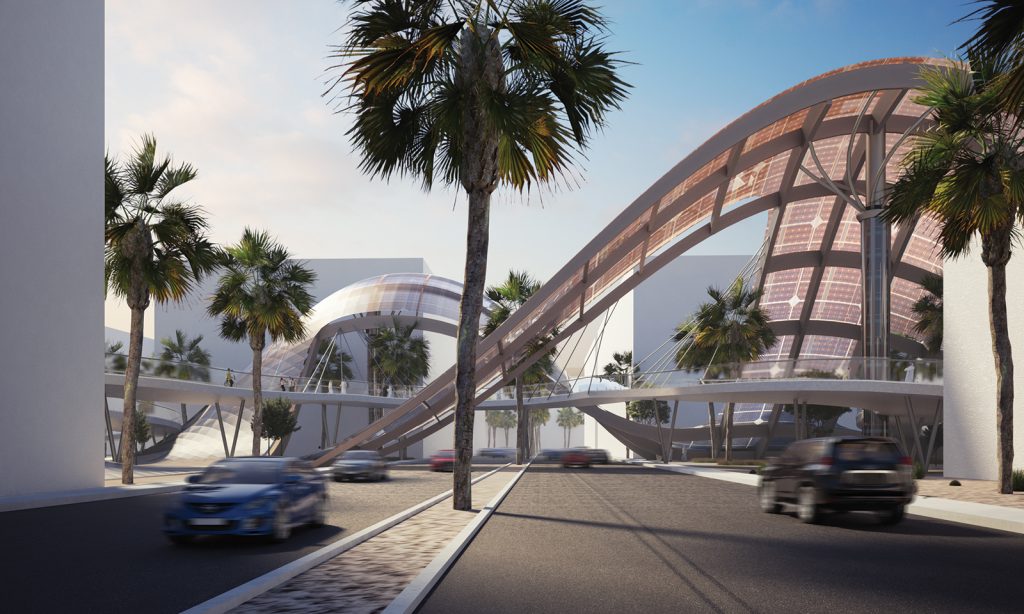 Photovoltaic fabric is stretched across the curved structural frame. To extend the generating capacity outside of daylight hours, a hybrid textile system of photovoltaic cells and triboelectric nanogenerators harnesses mechanical energy of motion created by wind over the dunes.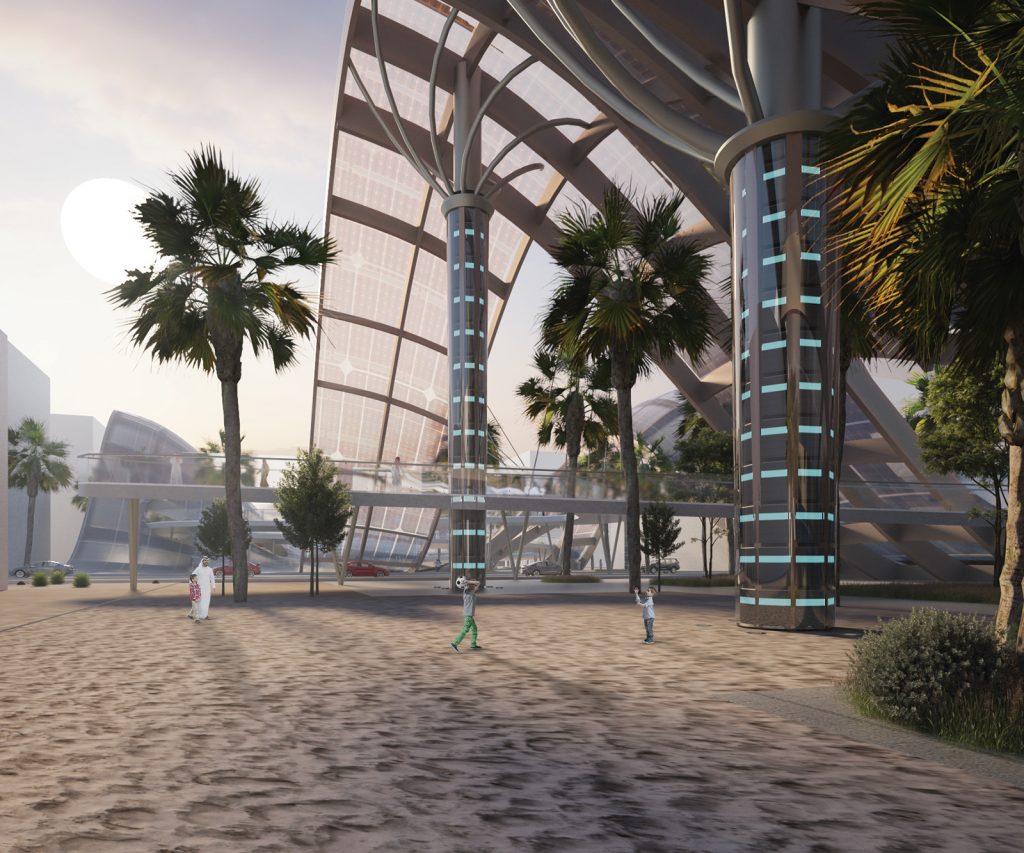 Permeations through the sculpture provide natural ventilation through the site, creating a pleasant microclimate well suited to the native drought-resistant plants in the landscape design. At the center, the sculpture appears as a symbol of infinity, representing the endless potential that renewable energy has to offer the people of Masdar City and the world.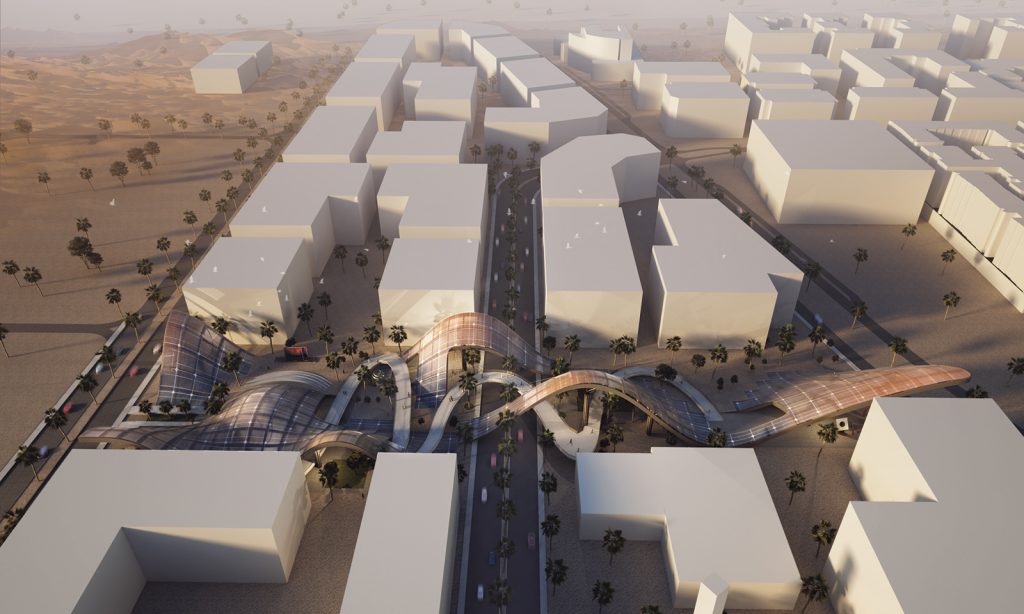 Frames is a catalyst for the development of ideas for the future that merge with the historical, cultural, and environmental context of Abu Dhabi. Beyond making electricity for the grid, it is an elegant educational tool for increasing awareness of renewable energy.
---
LAGI 2019 is sponsored by Masdar and is held in partnership with the 24th World Energy Congress.