2nd Place Winner of the 2019 Land Art Generator Initiative design competition for Abu Dhabi.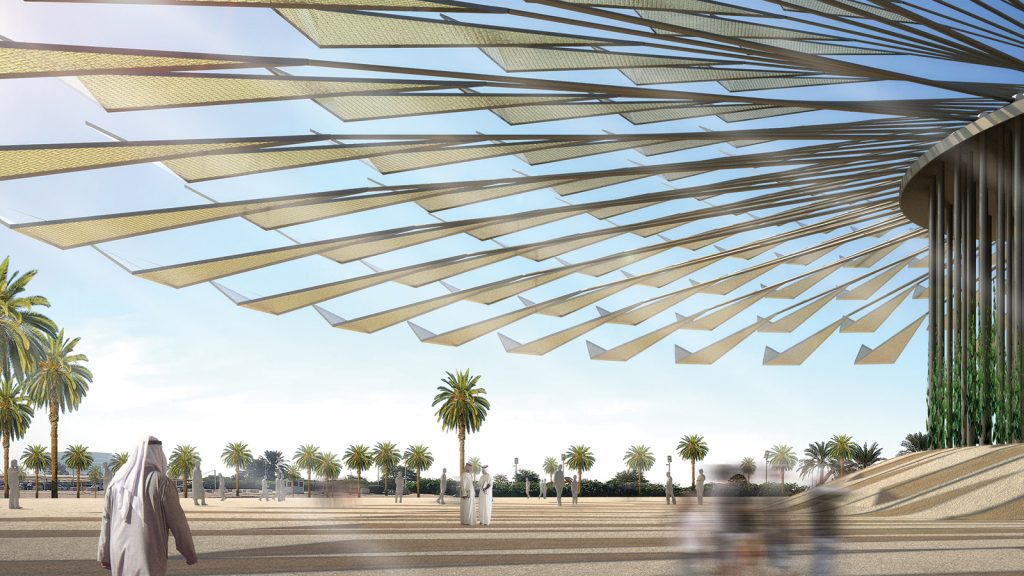 Sun Flower is a kinetic sculpture that utilizes the potential energy of its own weight to store energy collected during the day through solar panels in its petals.
The inspiration for Sun Flower comes from the 18th century Scottish engineer, James Watt, who used horses to lift pails of water thus defining horsepower as a unit of energy equal to the energy required to lift a 550-pound pail of water one foot in one second. Instead of horses, Sun Flower uses solar energy to drive electric motors and charge a giant kinetic battery.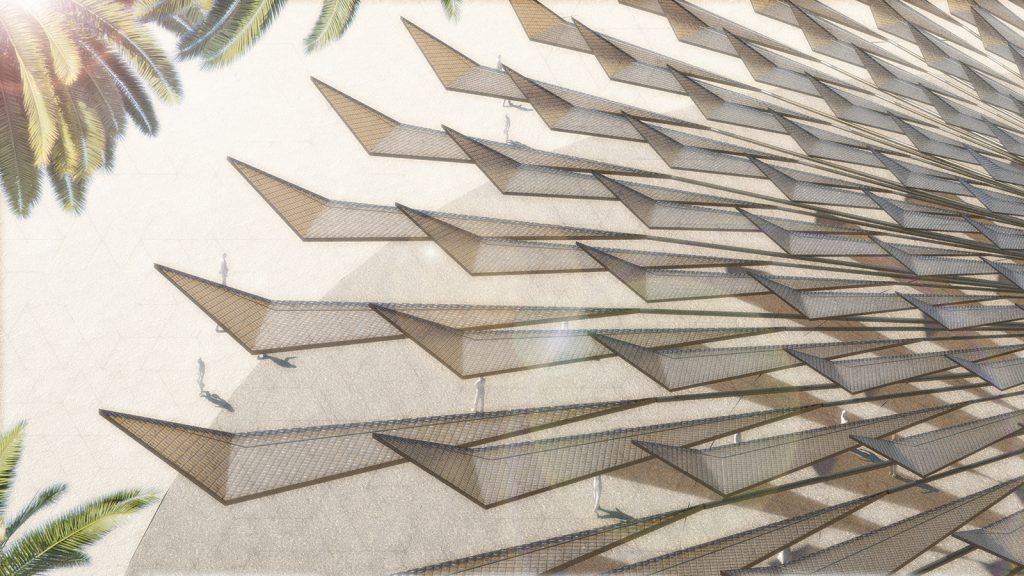 During day, the fully open petals collect energy from the sun through translucent photovoltaic panels, providing comfortable shade for visitors below. At its maximum open state, each structure produces at least 200 kW of power, most of which is sent to the grid and some of which is transferred to electric motors that slowly lift the petals up toward the center of the flower throughout the day.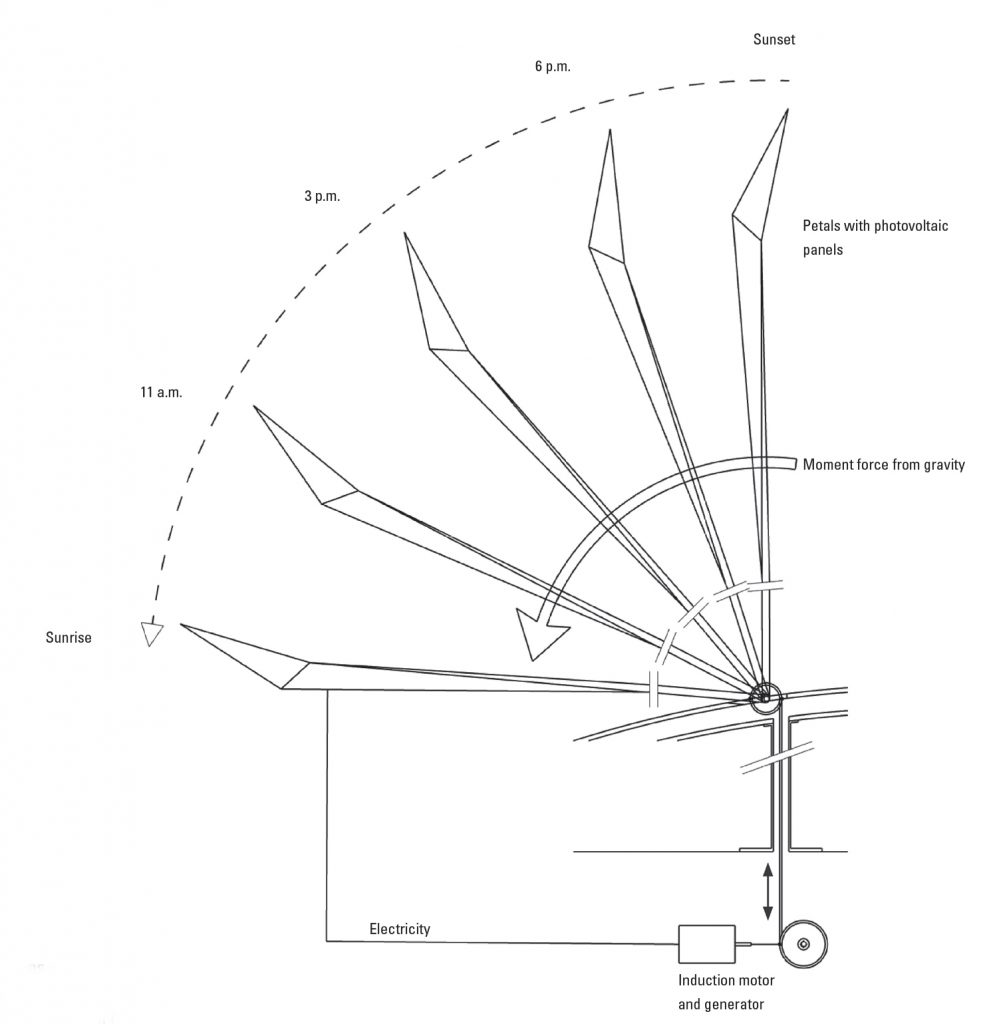 At sunset, the petals will have reached their closed position after which they begin fall slowly under the force of the earth's gravity. As the flowers open again through the night, the rotation at their central pivot point powers generators at the base to provide the stored energy to the city grid.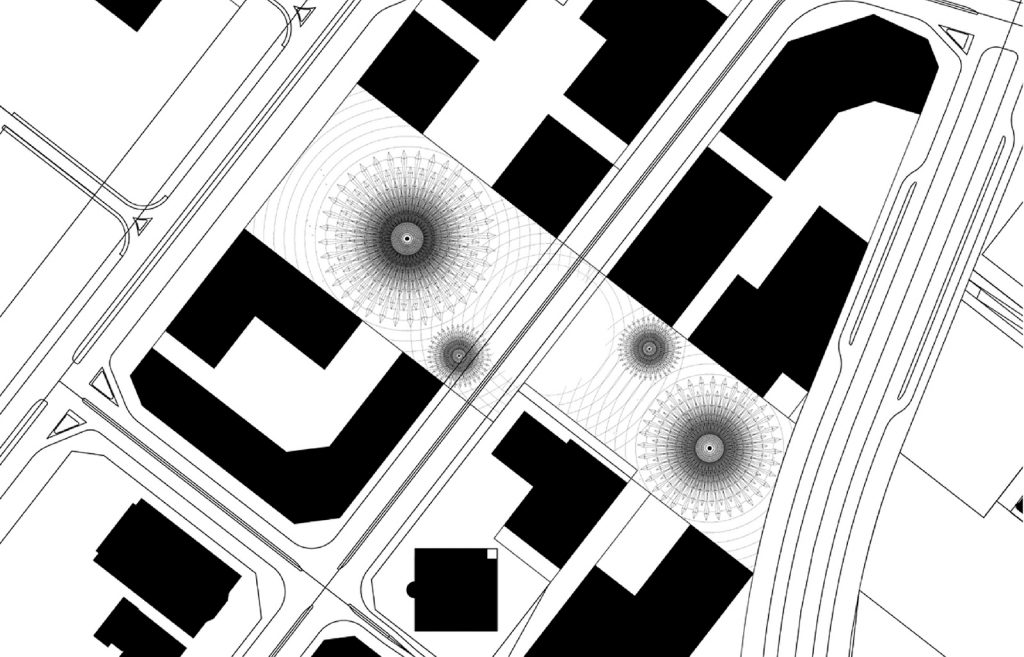 Some of the energy generated by the falling petals is used to illuminate the artwork through the night as the entire structure becomes a lantern of translucent solar petals. With this beautiful display of solar and kinetic energy storage, Sun Flower heralds a new era in sustainability, where art, energy production, and our built environment can coexist symbiotically.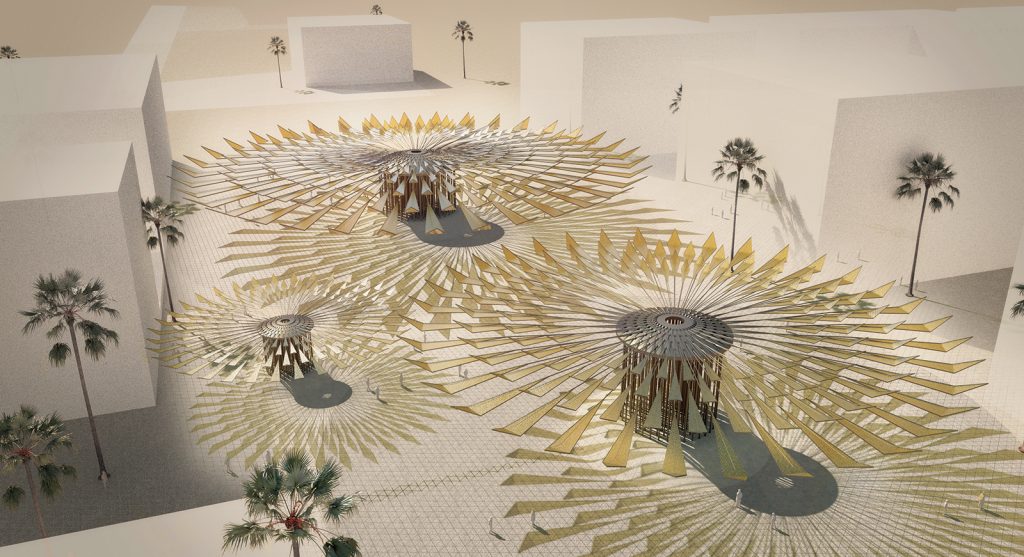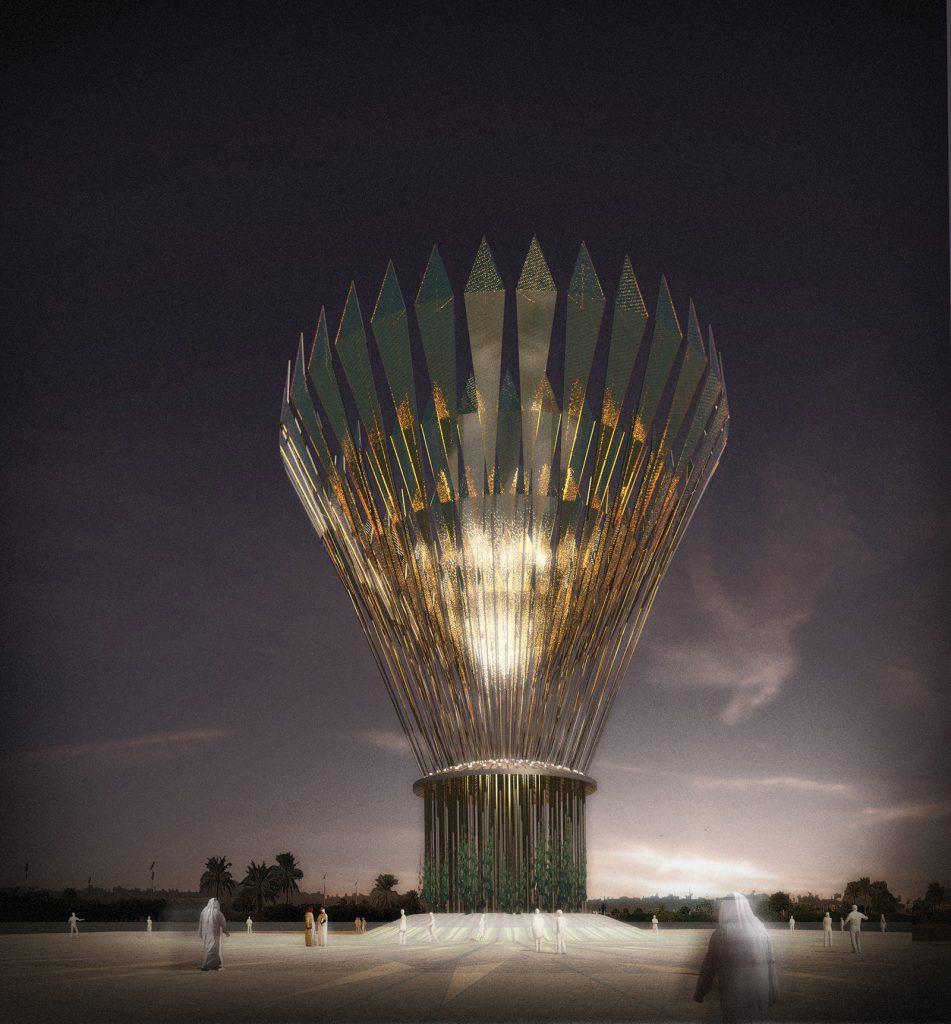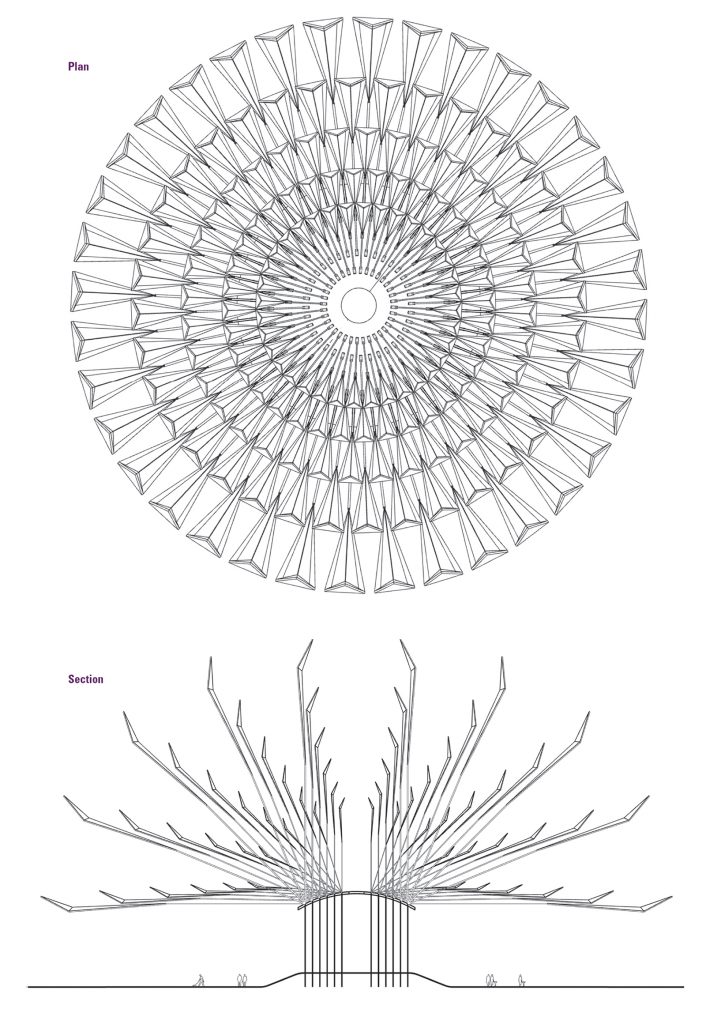 ---
LAGI 2019 is sponsored by Masdar and is held in partnership with the 24th World Energy Congress.