From the time when humans survived by burning wood as fuel, they began to learn how to use the gifts that come from the sun.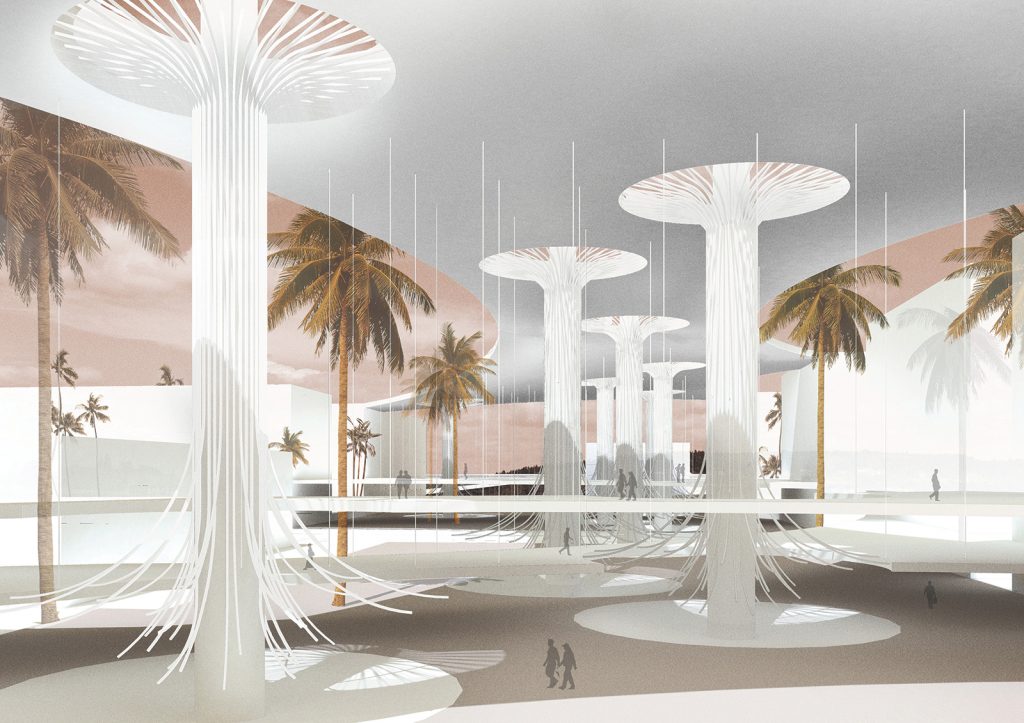 Plants convert sunlight into carbon through photosynthesis. When wood is burned, the light and heat of the sun are released again. In this way it can be said that plants are small rechargeable batteries of solar energy. Plants continue to convert between solar energy and carbon year after year.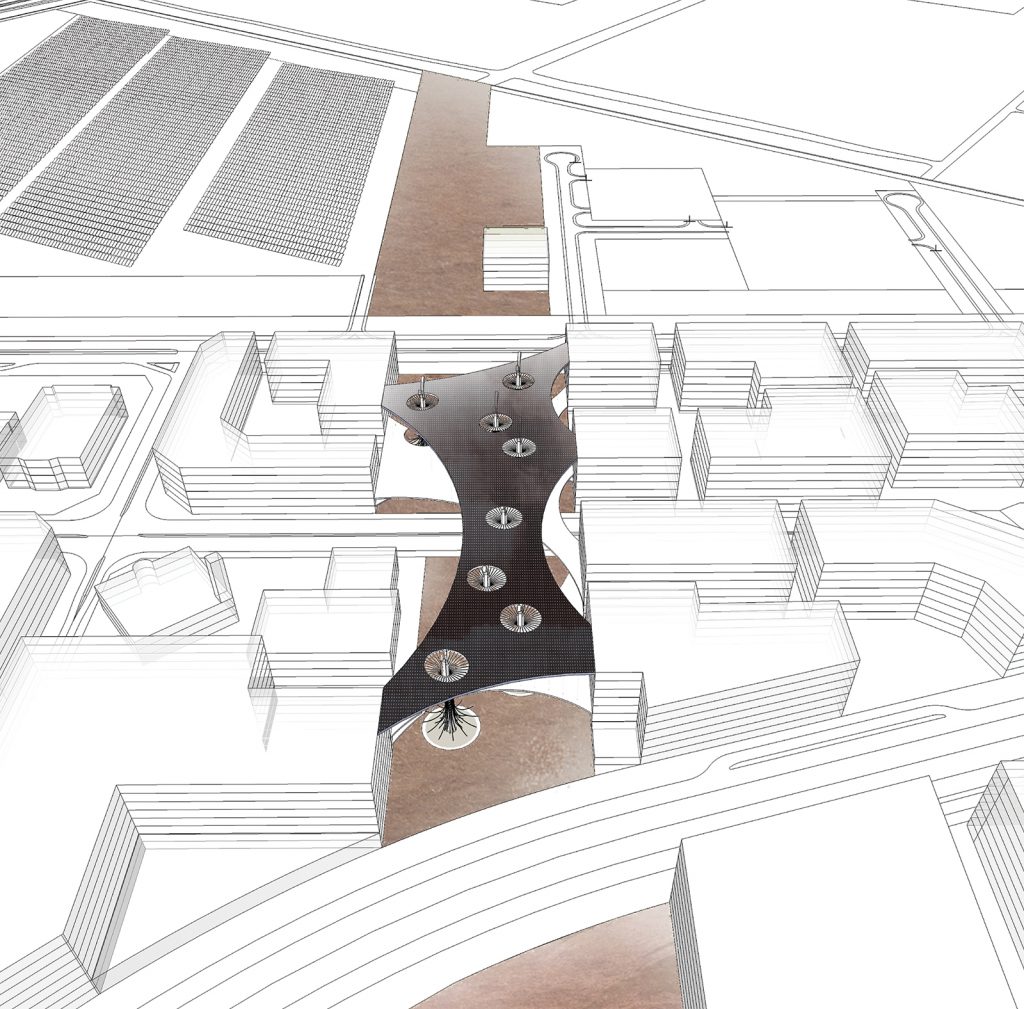 Across millions of years, ancient plant material stores solar energy much more densely in carbon fuels, such as coal and petroleum. It can be said that fossil fuels are high-capacity batteries that store solar energy. However, the rapid combustion of this stored energy results in an atmospheric carbon imbalance—an immeasurably high price to pay for such high capacity. The millions-years-long charging cycle makes fossil fuels a non-rechargeable battery.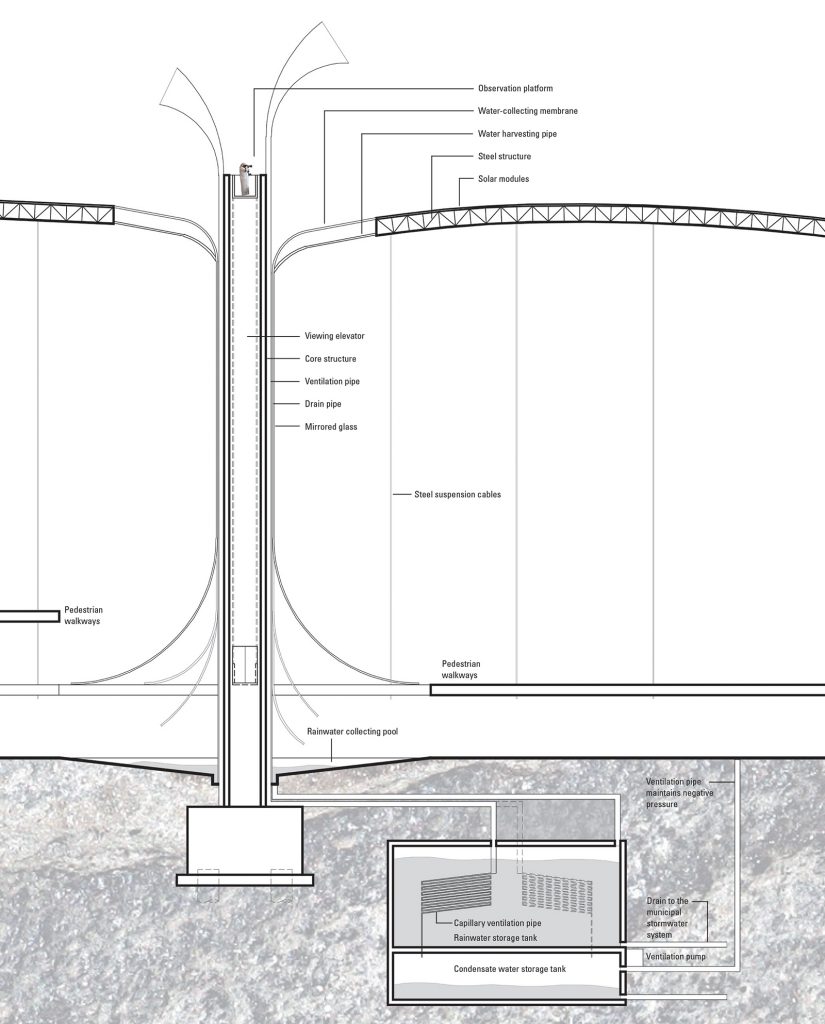 Solar panels with battery storage convert between solar and electrochemical energy, much like plants without the high price of climate disruption and in a renewable or rechargeable way. Solar Exploitation communicates and demonstrates this fact through the form of an inverted artificial forest. At key locations, an elevator transports visitors to the top of this forest canopy where they can see the solar panel "roots" bringing energy into the system, providing power to the city and to the water-harvesting function of the artwork.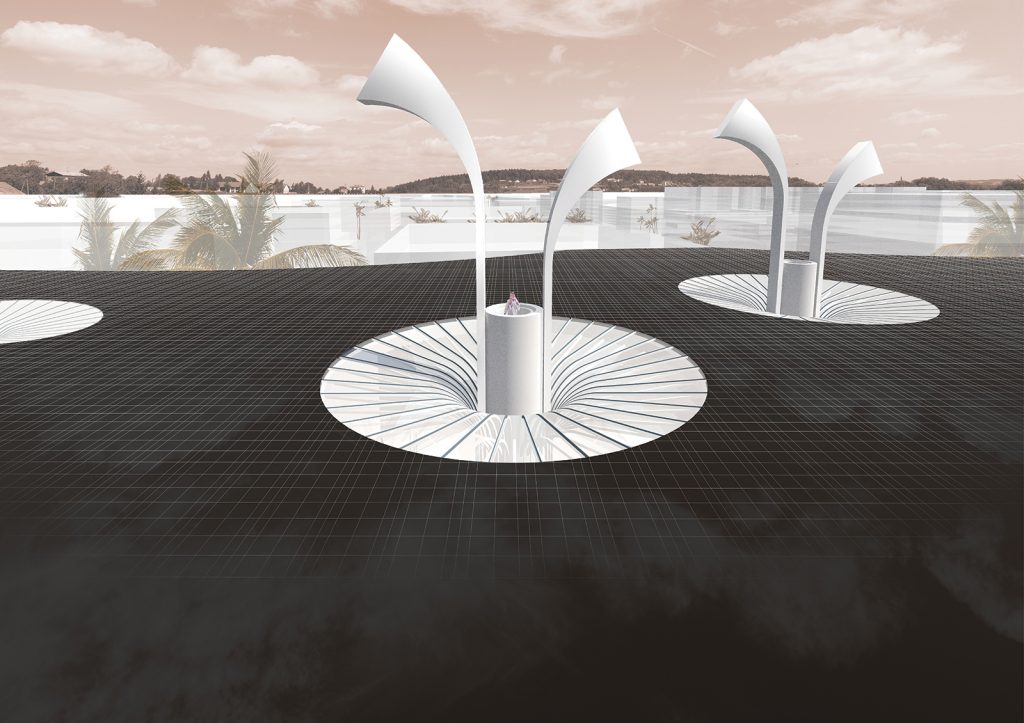 In addition to the membrane on the roof that captures rainwater, a condensate system takes advantage of Abu Dhabi's humid air to harvest additional water when the sky is clear. Hot air is funneled underground using a negative pressure ventilation system. Deep in the ground, the relatively cool temperatures cause condensation to occur on the inner walls of pipes. The condensate water flows into a reservoir and then to the water treatment facility at Masdar City.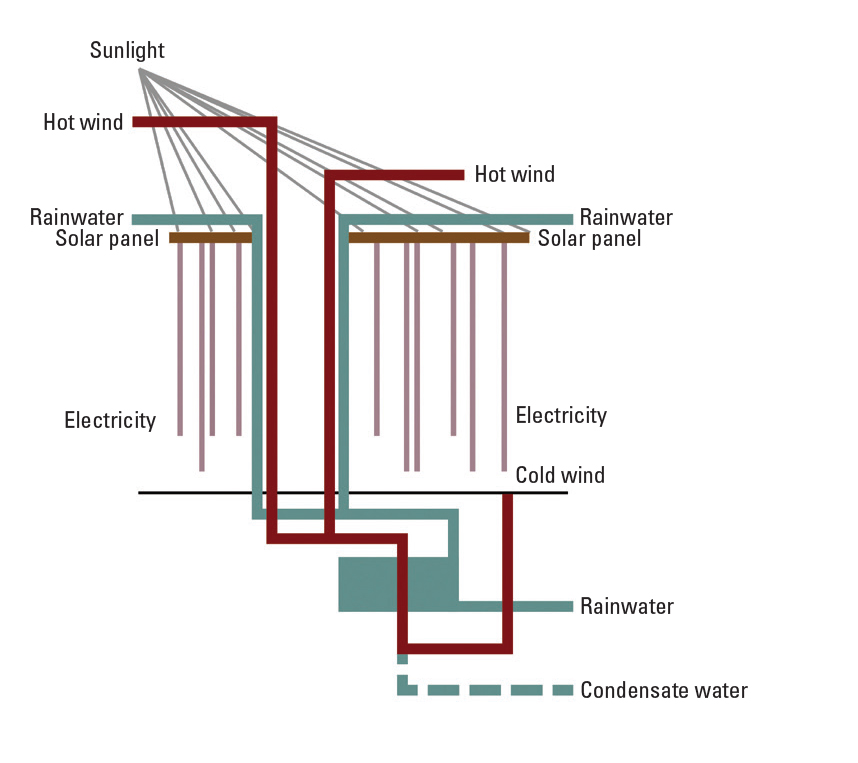 As the water is supplied to the city, the cool and less-humid air is released back up into the park, making the entire space more comfortable through all seasons of the year.
At night, the inverted forest comes alive as bioluminescent paint begins to glow, taking full advantage of the sunlight that filters below the canopy.
---
LAGI 2019 is sponsored by Masdar and is held in partnership with the 24th World Energy Congress.