The artwork is a metaphor and an architectural synthesis of landscape change.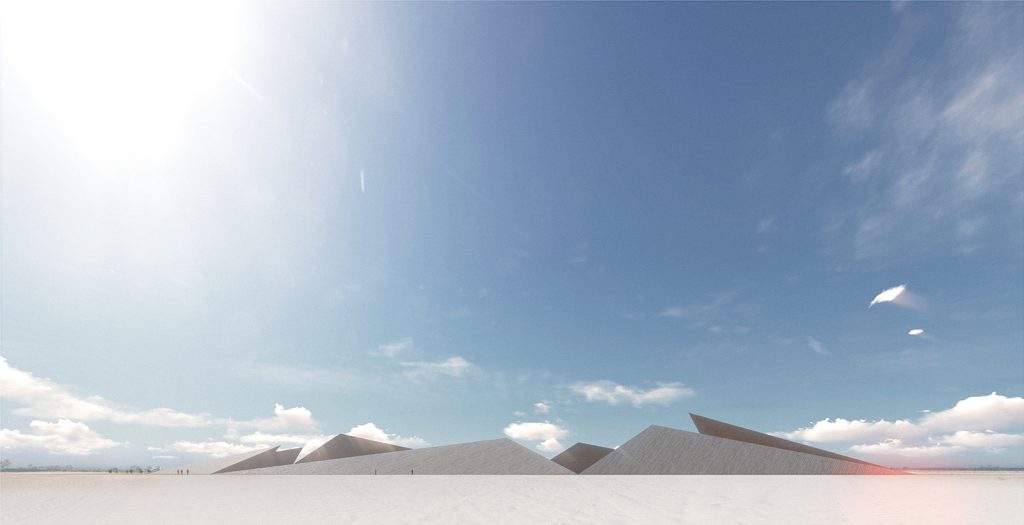 Crack in the Ground demonstrates how the Earth reacts to human impact. It is an invitation to reflect.
Sun and water are integrated as elements into one system to produce clean energy for Masdar City. Photovoltaic panels and pumped-storage hydroelectric technologies come together to remind us that we are responsible for anthropogenic climate change.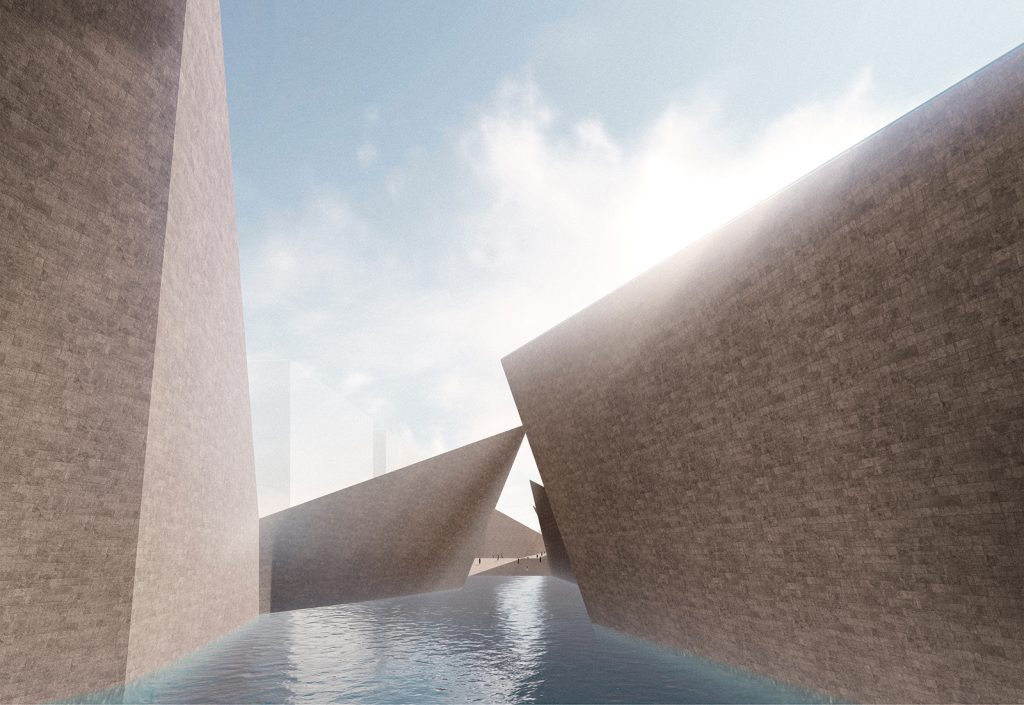 The form of the artwork is an abstraction of the cracks that emerge from the lake beds that have dried as a consequence of global warming. Where there were once giant lakes and rivers, today there are deserts. Where there were deserts, flash floods are a more frequent hazard. Our landscapes, cities, and environments are rapidly changing, resulting in massive impacts on natural ecosystems, habitats, and human populations. It is incumbent upon us that we radically shift the way that we live in the world.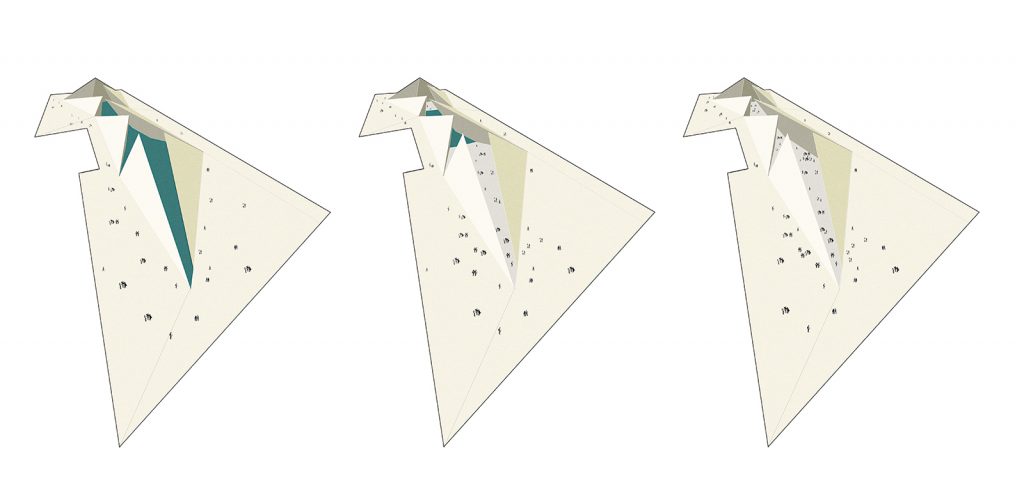 Thirty-two hundred square meters of high-performance photovoltaic solar panels are integrated into the south-facing planes of the sculpture. In the center of the installation is an upper reservoir where water is stored with potential energy, acting as a type of battery until energy is demanded after the sun has set and the PV panels can no longer produce. Deep below the ground is a second reservoir into which water flows to generate electricity with hydroelectric turbines. During daylight hours, the PV panels use some of their energy to pump the water back up to the upper reservoir to continue the cycle.

The Crack is a new kind of public space that is constantly changing as people experiment with different activities and uses within the shaded comfort of the new plaza, sometimes empty (in the morning) and sometimes full of water (in the afternoon).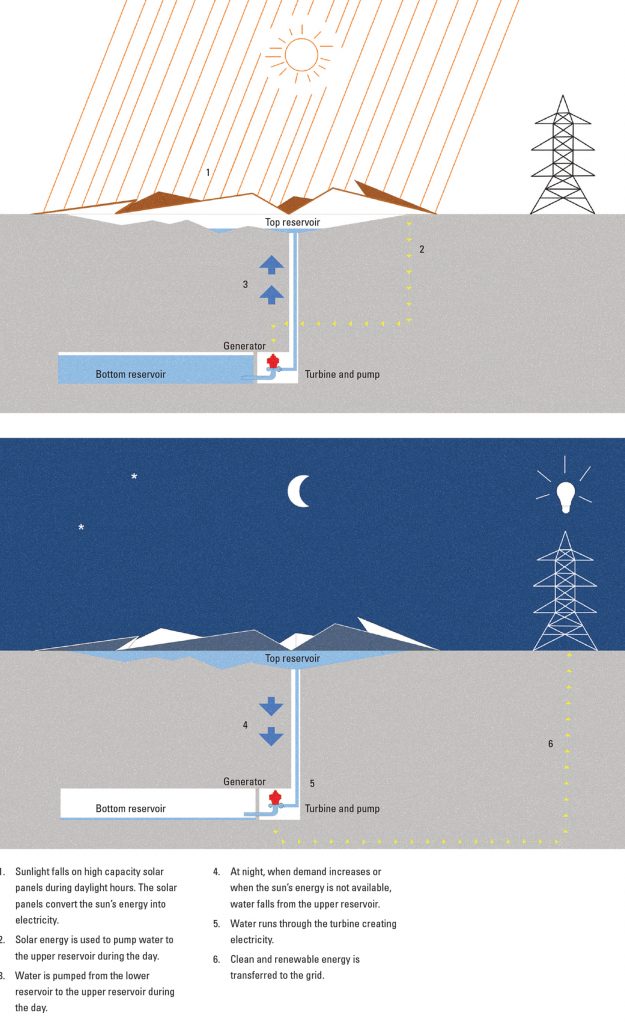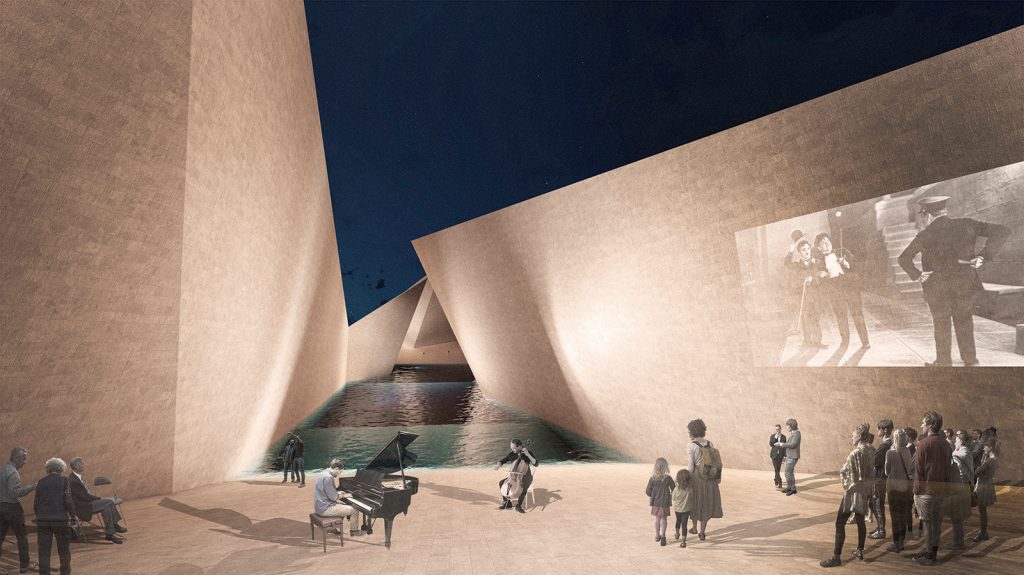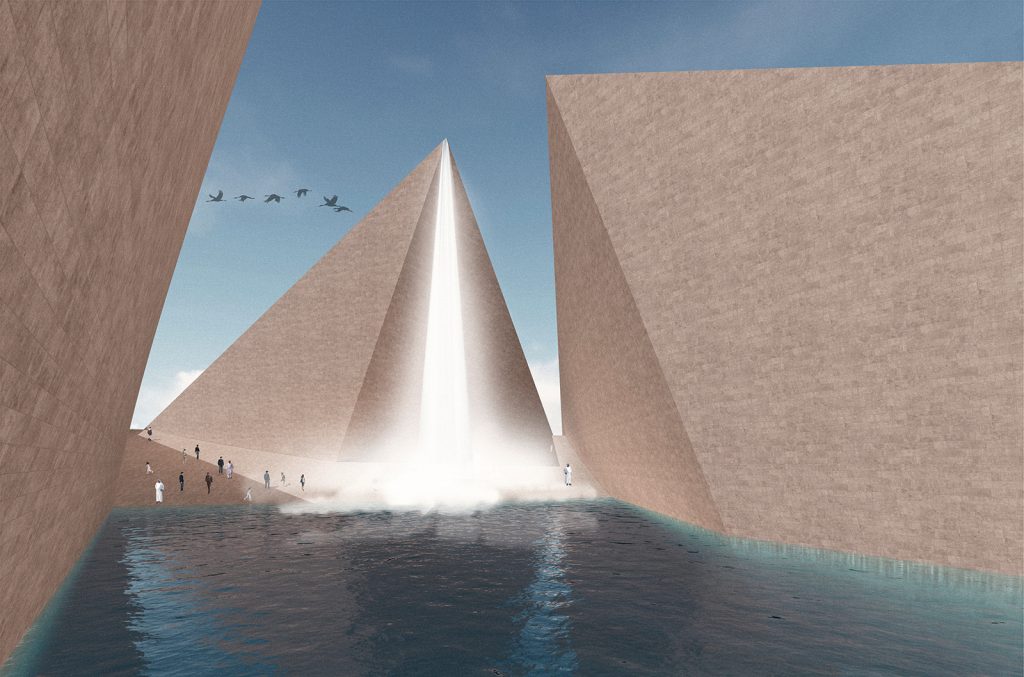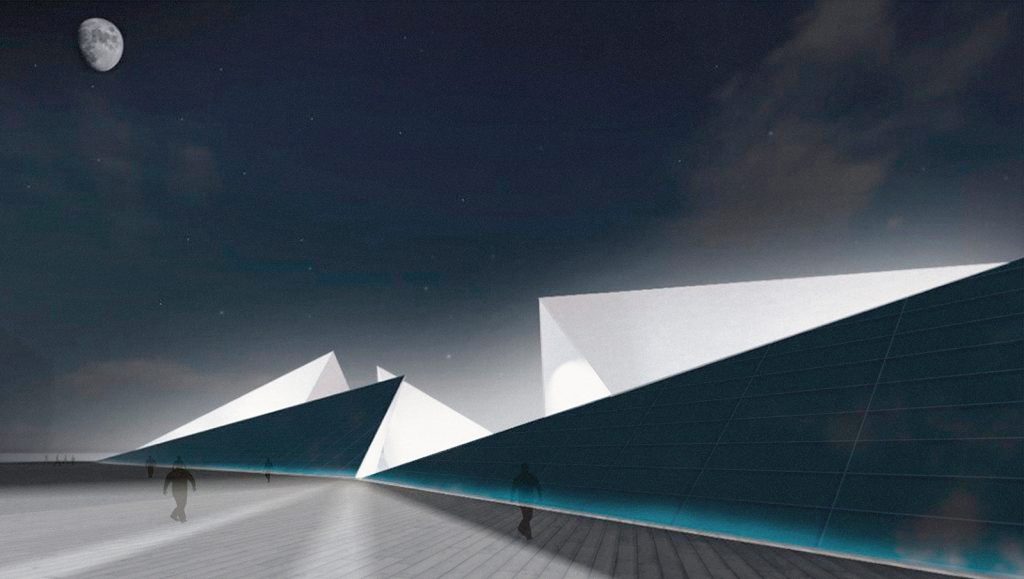 ---
LAGI 2019 is sponsored by Masdar and is held in partnership with the 24th World Energy Congress.