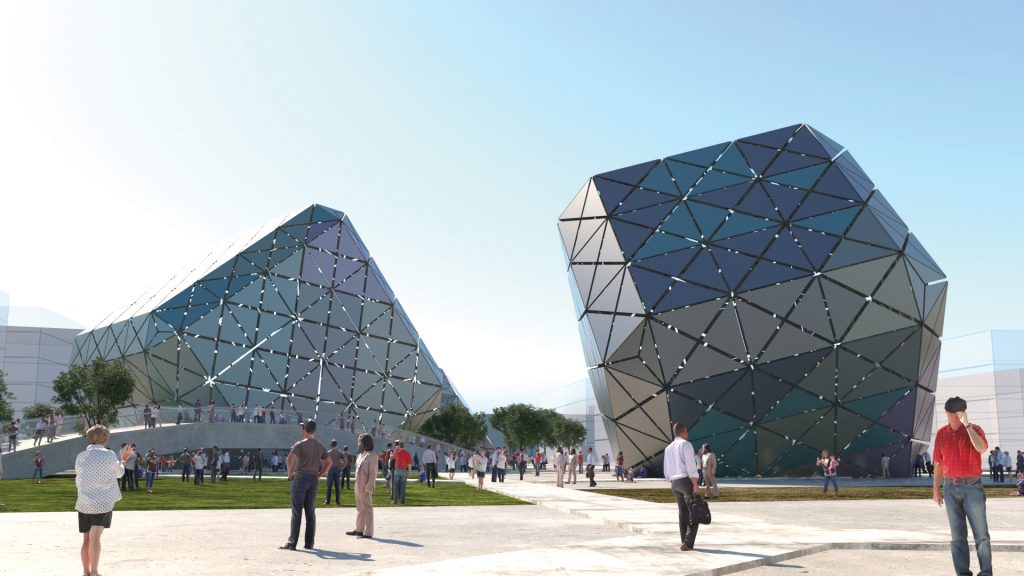 Multiple large cubes faced on three sides with light-weight solar cells generate enough energy to illuminate the site and the city's streets at night. The openings between the cells reveal a wireframe of negative space during the day, creating the appearance of cells floating against gravity. The openings are transformed into glowing lines after the sun sets.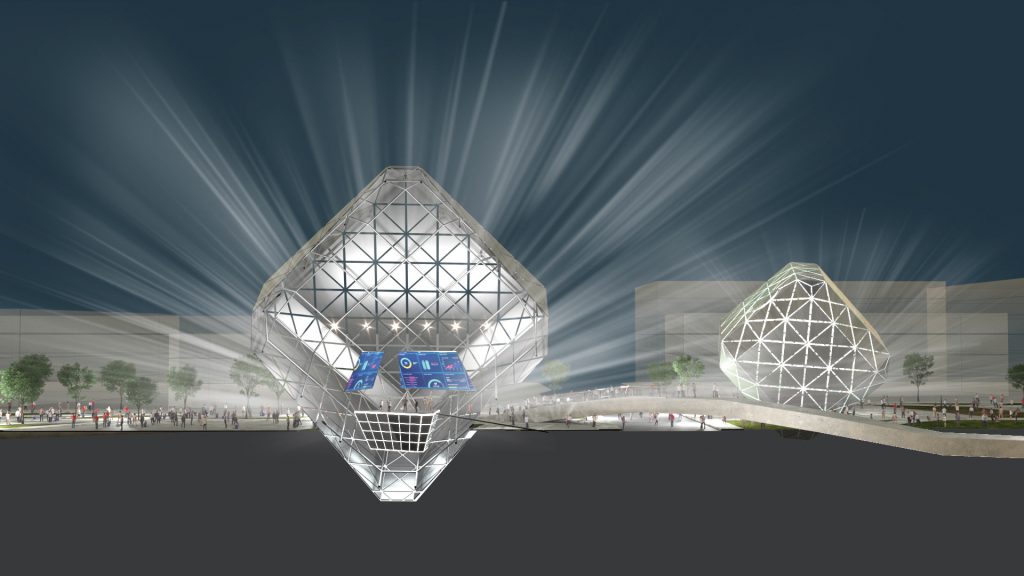 There are four cubes: the giant cube (40-meter sides) with energy monitoring dashboard, the medium cube (30-meter sides) with shop and restrooms, and two smaller cubes with energy storage and interpretive signage.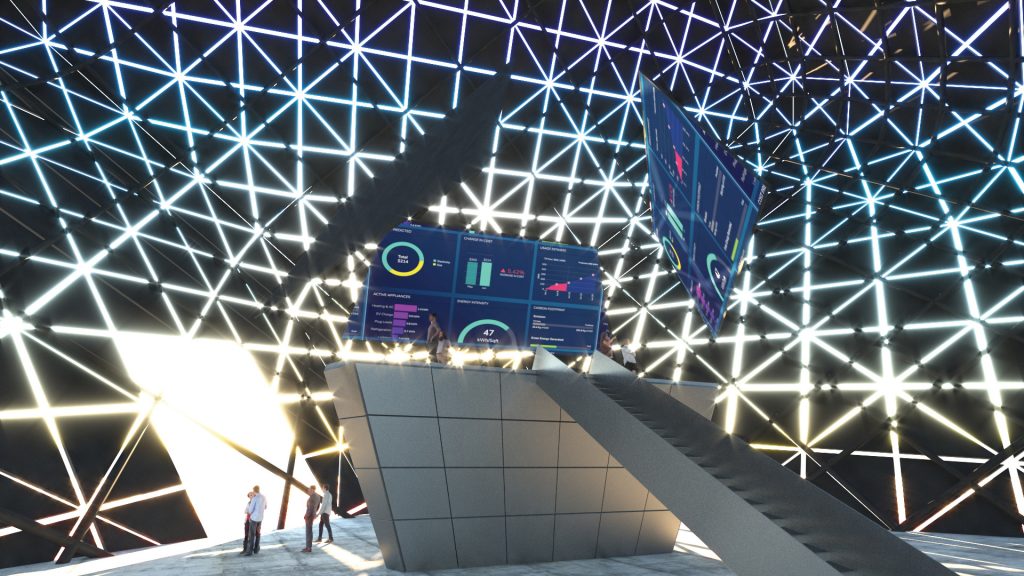 Hypercube's interior spaces are dedicated to energy storage and to public programming, such as a learning center with a digital information dashboard and kiosks. These shaded interiors are enhanced by the optical effect created by the thin gaps between the panels.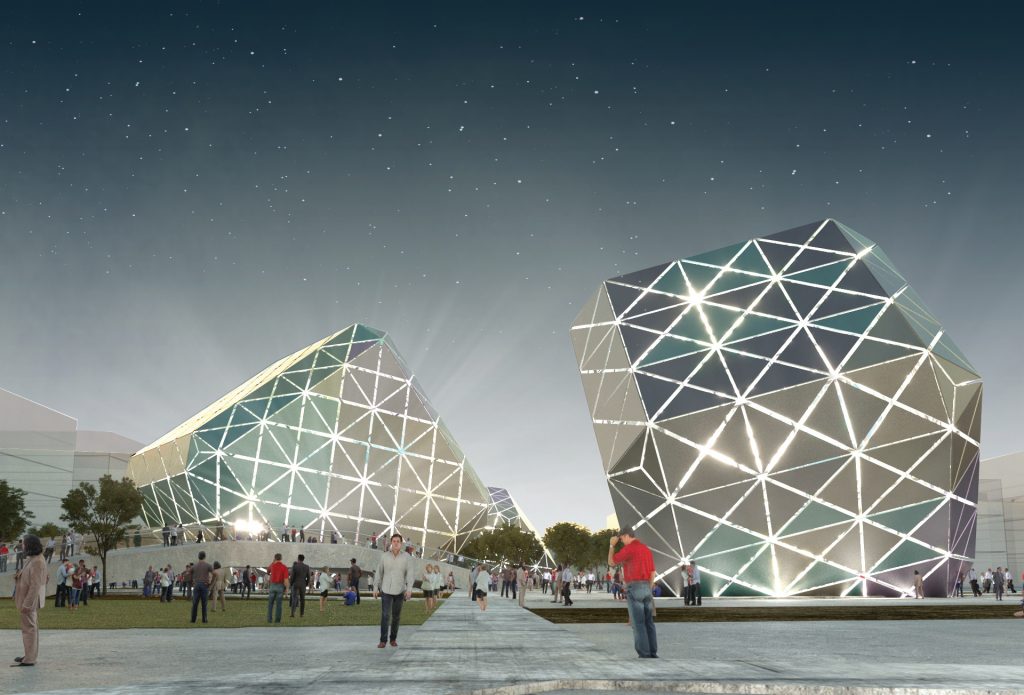 A pedestrian walkway is equipped with piezoelectric generators that harvest energy from vertical pressure created by pedestrians. LEDs embedded in the pavers illuminate the movements of people as they enjoy the natural cooling effects of the wind tunnel created by the arrangement of the installation.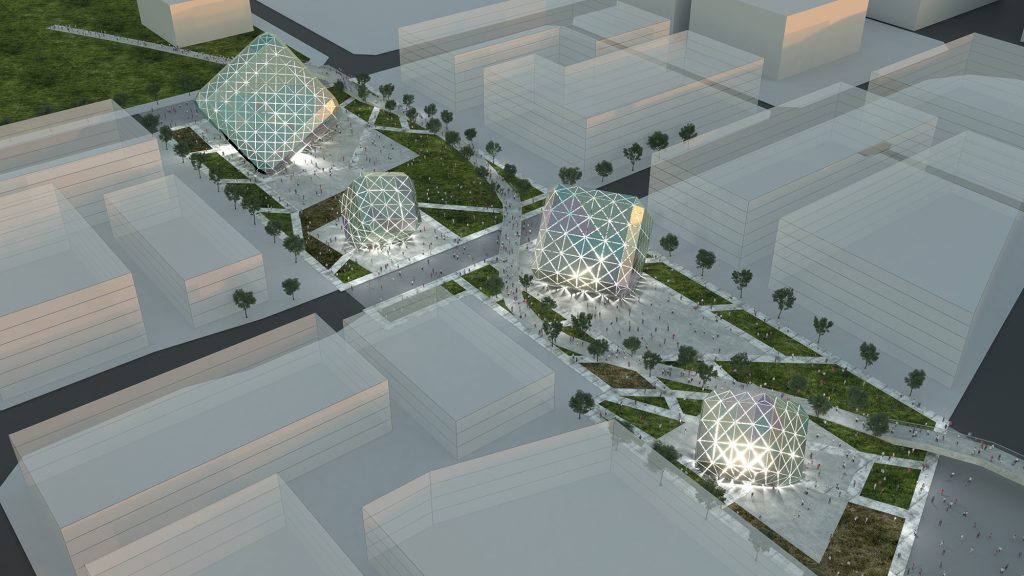 Sitting in the center of Masdar City, Hypercube is a neighborhood connector, not only generating a large amount of clean electricity but also generating human happiness, which is immeasurable and priceless.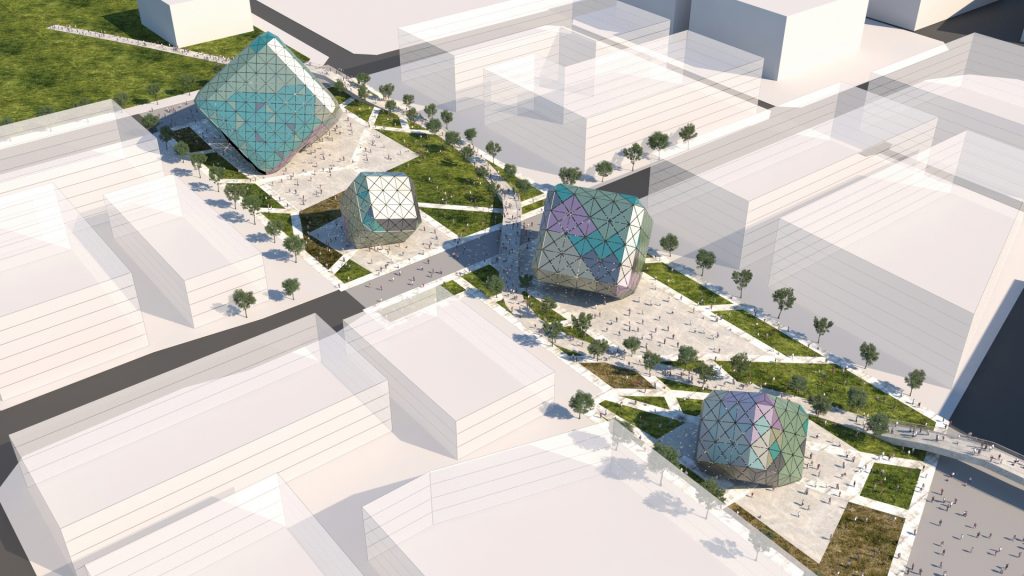 ---
LAGI 2019 is sponsored by Masdar and is held in partnership with the 24th World Energy Congress.