Light-Hex is a modular-based sustainable energy installation that creates a poetic space for Masdar City. It integrates advanced green technology with traditional Islamic patterns, taking the hexagon as its basic geometry. Each hexagonal unit is a 10-meter, umbrella-shaped steel structure cover with a perforated steel panel that creates a dynamic rain of light.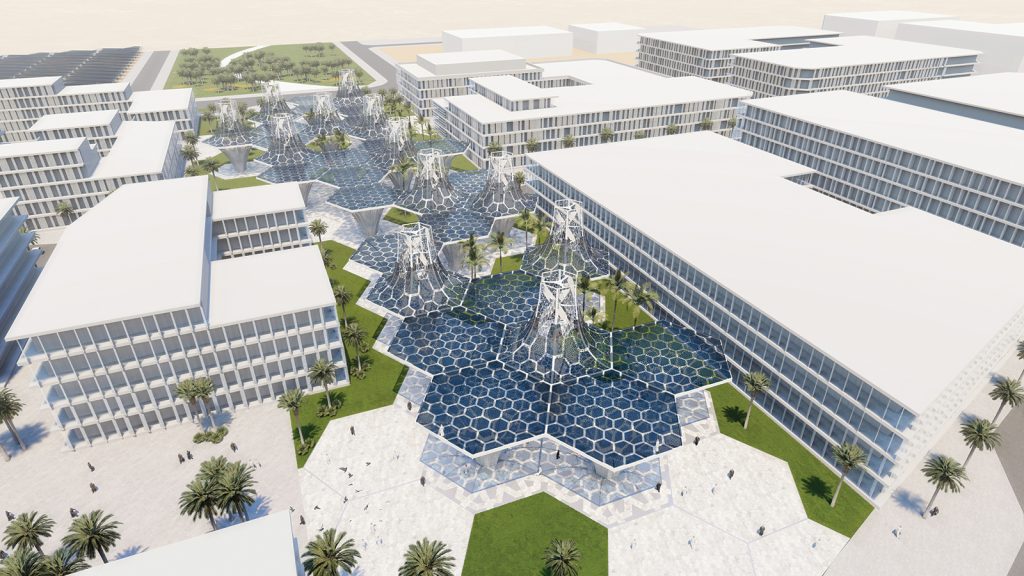 There are three different types of hexagonal units. The Solar Unit is 10-meters high with a flat top covered by semi-transparent flexible solar panels. The Solar + Wind Unit is extruded to 22-meters high and also contains a 20-kilowatt vertical axis wind turbine. The Solar + Wind Tower Unit pulls cool breezes into the plaza to circulate air and cool the environment.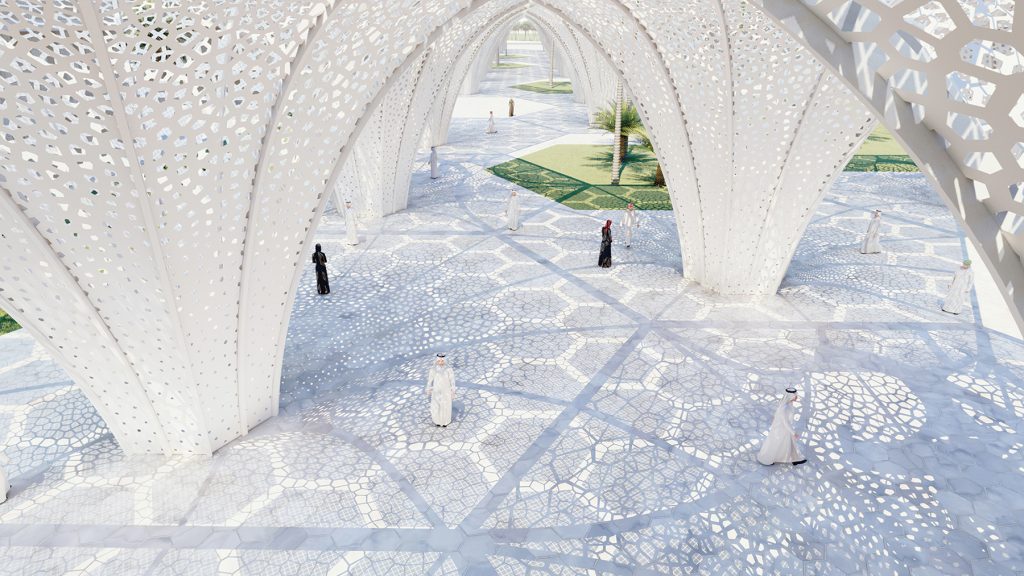 More than an installation fixed on specific site, the modular design means that the parts can be massively prefabricated, reducing the cost of construction. The placement of the hexagonal units can create a variety of compositions, and the units can be arranged to become a visitor center or iconic destination in the desert.
This design is not only for Masdar City but can be a product that brings the idea of sustainability to all the Middle East.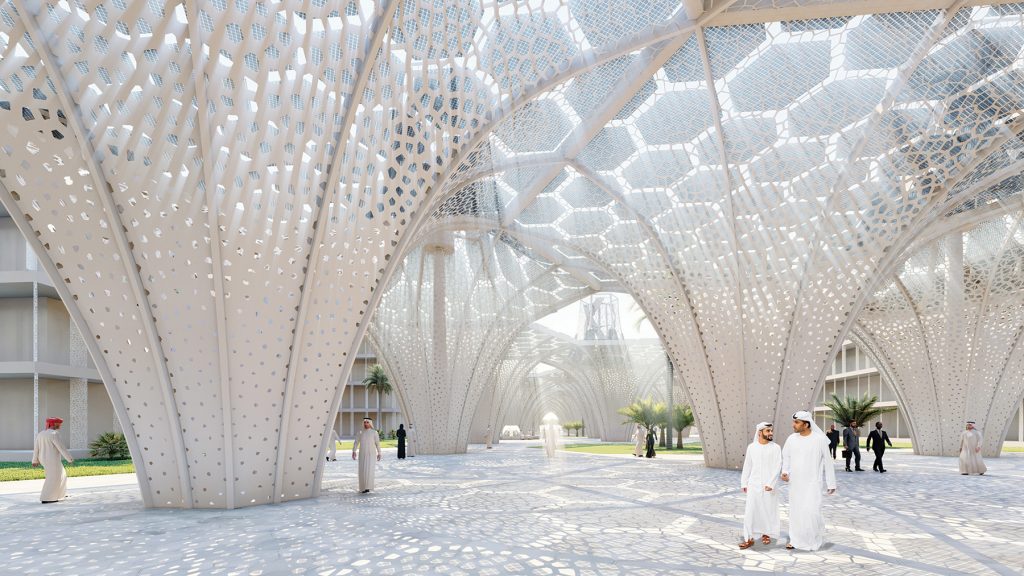 ---
LAGI 2019 is sponsored by Masdar and is held in partnership with the 24th World Energy Congress.