A diagonal line cuts into the earth of Masdar City. Ramps, pathways, and stairs descend into a cool and shady green that slows the pace of time and space. Iconic climate sculptures—wonderful and strange—tower above, capturing energy and water. The structures bring definition to the site, expanding the boundaries between the built environment, technology, and nature.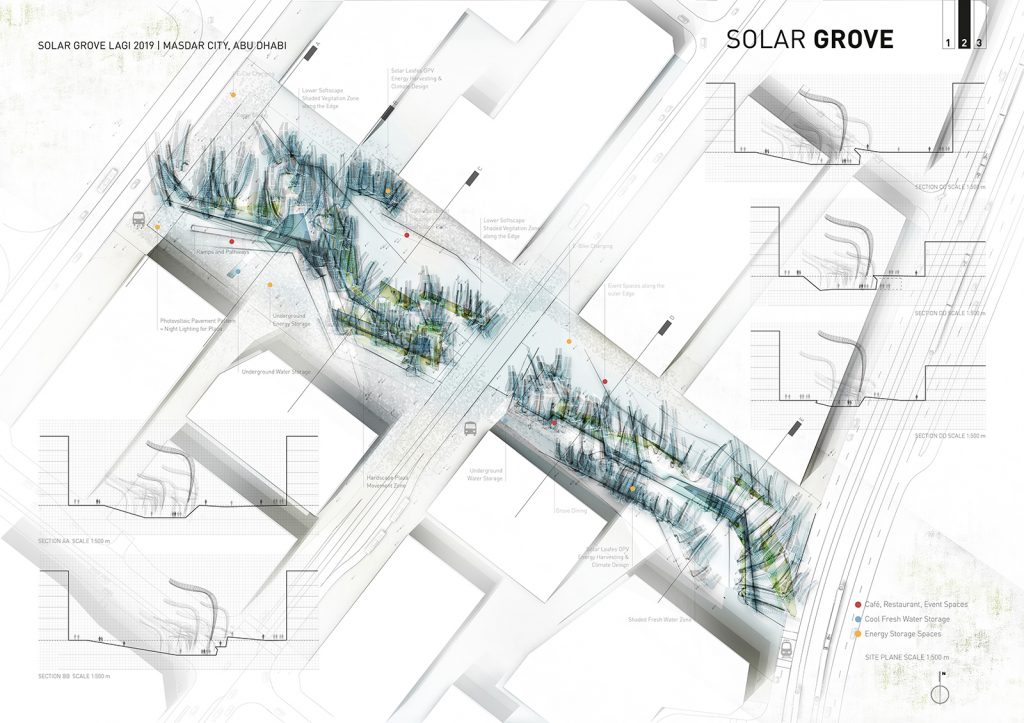 Solar Grove draws its inspiration from the topography as well as the endemic flora of the Rub' al-Khali desert (Empty Quarter), which has developed mechanisms for the conservation of water.
Arranged to optimize solar production, "solar leaves" combine active energy harvesting with passive shading. Under their translucent leaf-like organic photovoltaic modules, a kind of urban "wadi" emerges, providing a cool, shaded, and pleasant public outdoor environment.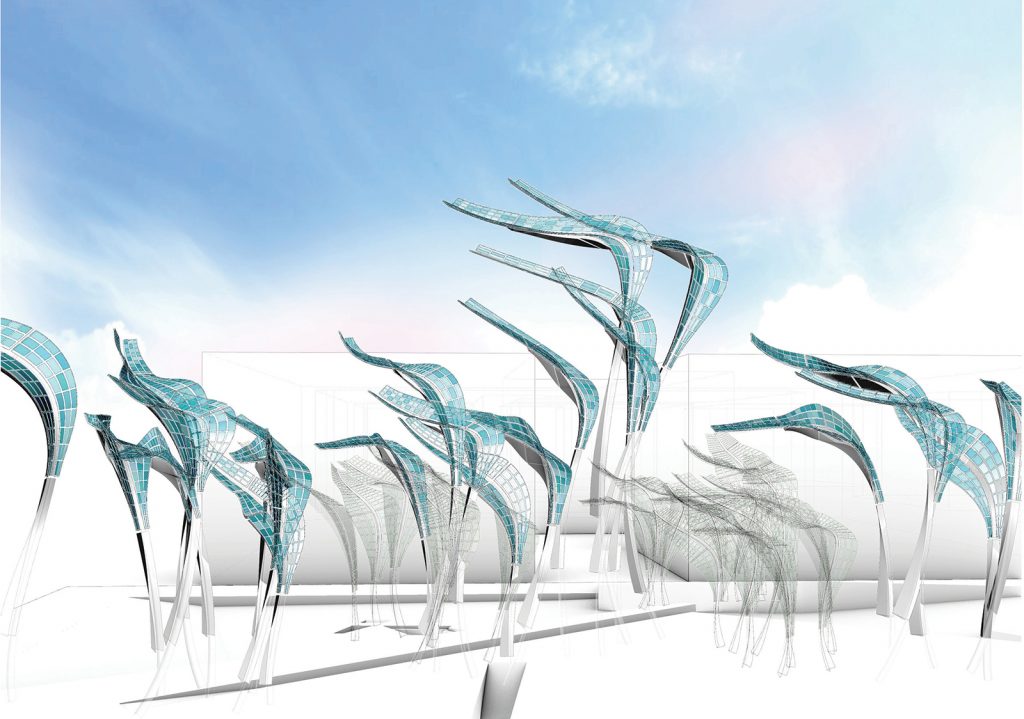 The edges of the diagonal gesture in the landscape create a permeable urban landform that enable visitors to submerge into the park landscape. Zones of different micro-climates emerge from the interplay between the landforms and the solar leaves. Visitors to the park roam through a series of vegetation areas and water ponds, meeting or lingering in the shade.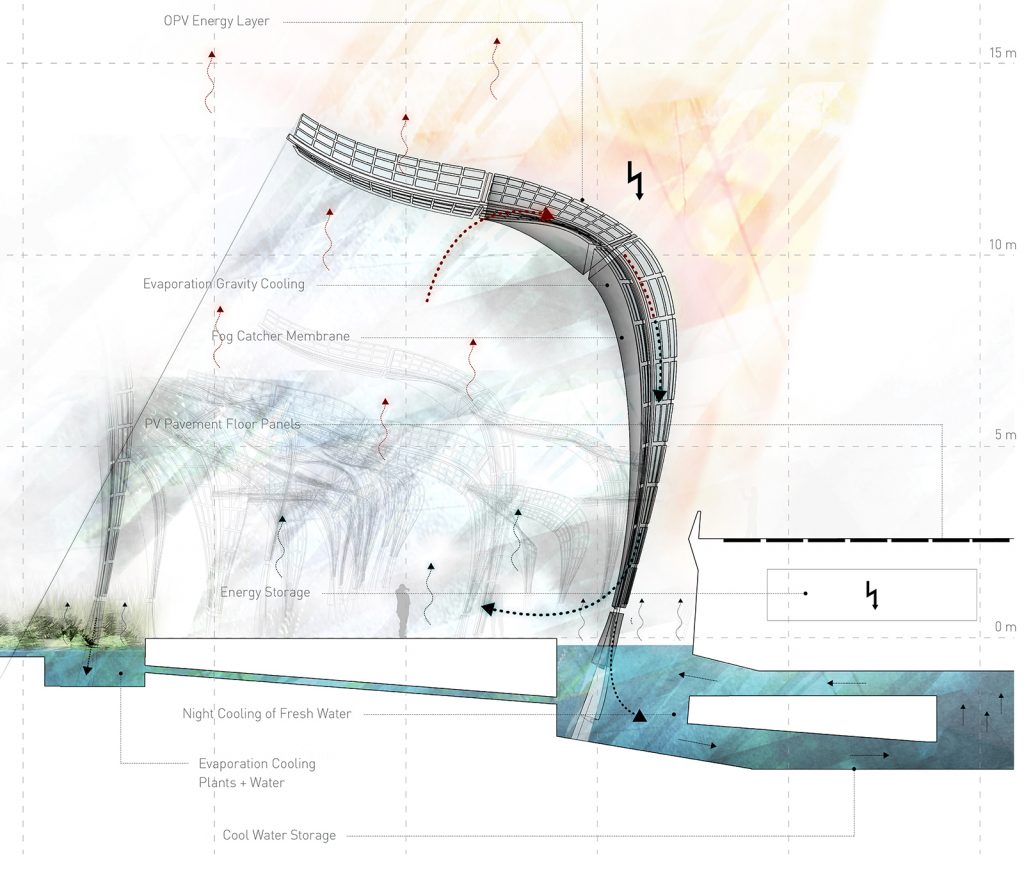 Fog-catching membranes that collect freshwater are attached to the underside of the solar leaves. The effect is facilitated by prevailing winds with moist air from the sea that cross the site. The water, collected in ponds, helps to irrigate the park.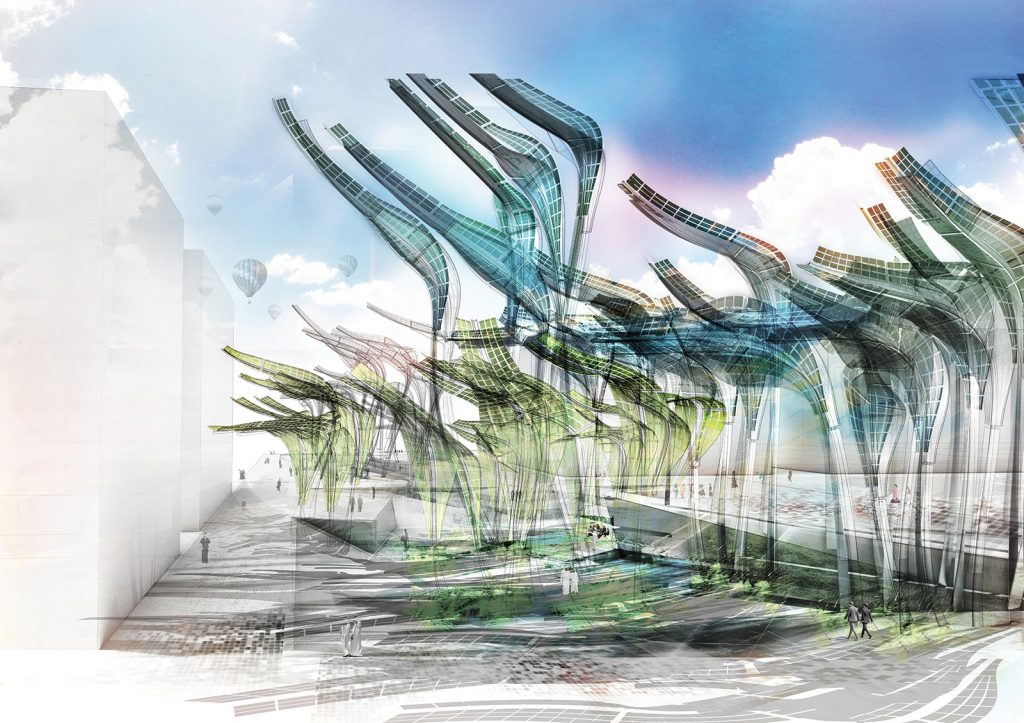 The tiling pattern of the photovoltaic pavement is driven by the solar radiation analysis. The density of the solar tiles increases in areas with high solar radiation and decreases in density in shaded areas. The photovoltaic pavement tiles are equipped with LED lighting that brings the site to life at night.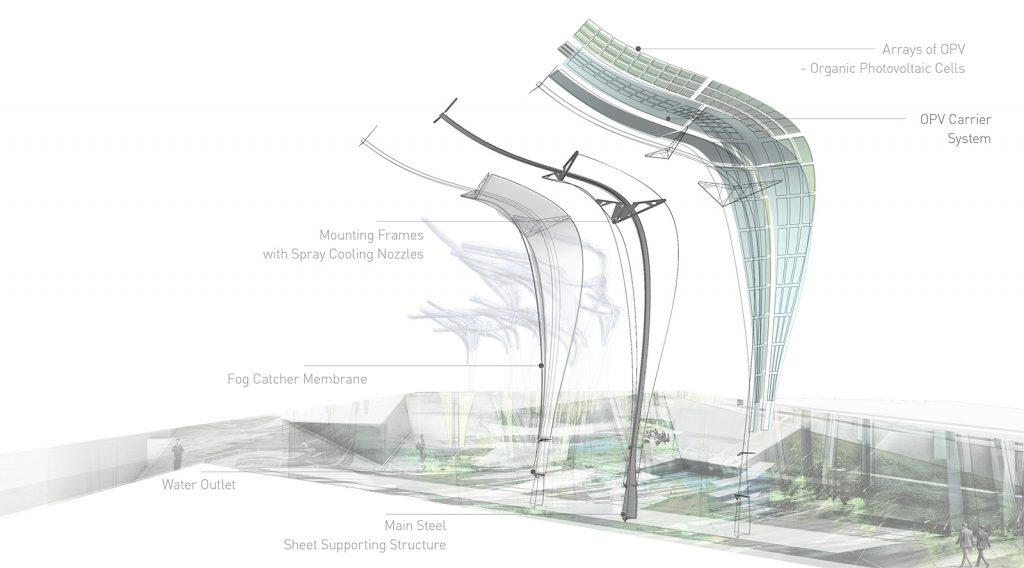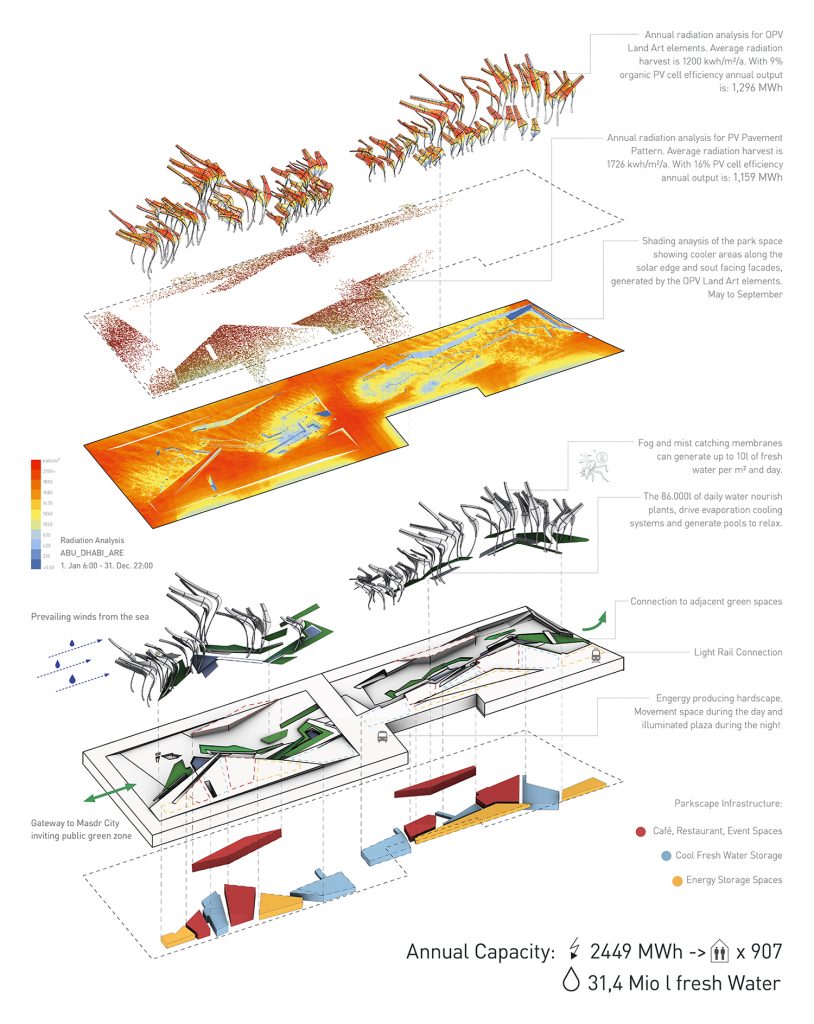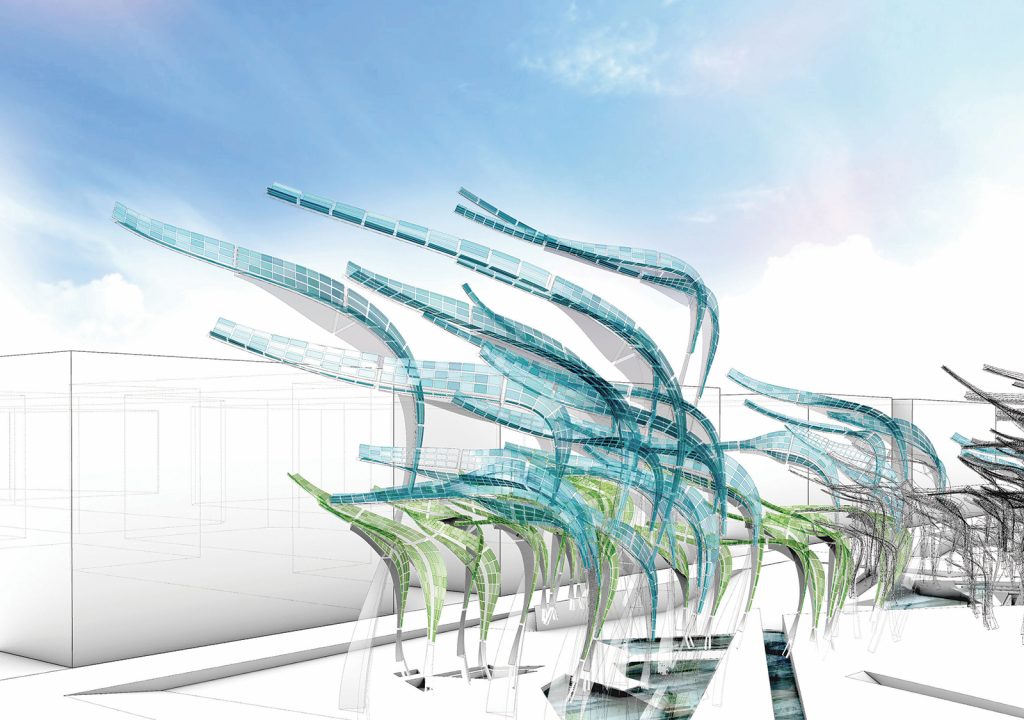 ---
LAGI 2019 is sponsored by Masdar and is held in partnership with the 24th World Energy Congress.