Vaulted Visions finds inspiration in the traditional souks and mosques of Abu Dhabi—their vaulted rooms and courtyards with structures reminiscent of palm trees. The artwork merges these rich cultural forms with an elaborate energy experience.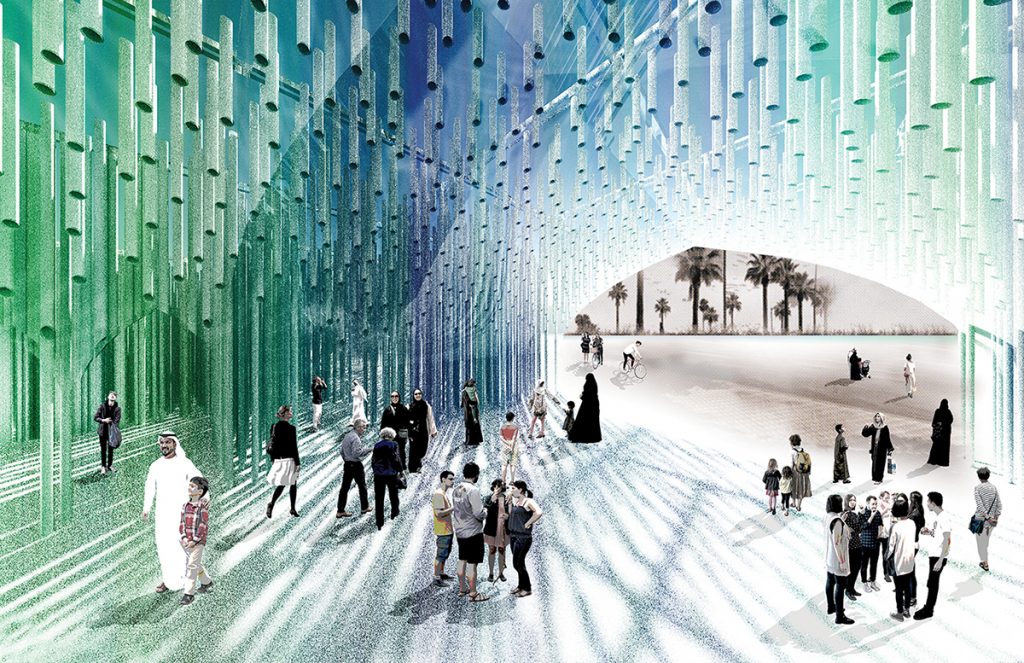 Light filters through suspended algae tubes and an overhead solar structure as visitors walk through the procession of vaulted rooms—from double-height overhead arches to intimate courtyards and upper-story niches and catwalks. At each turn, visitors will learn more about the technology incorporated into the artwork.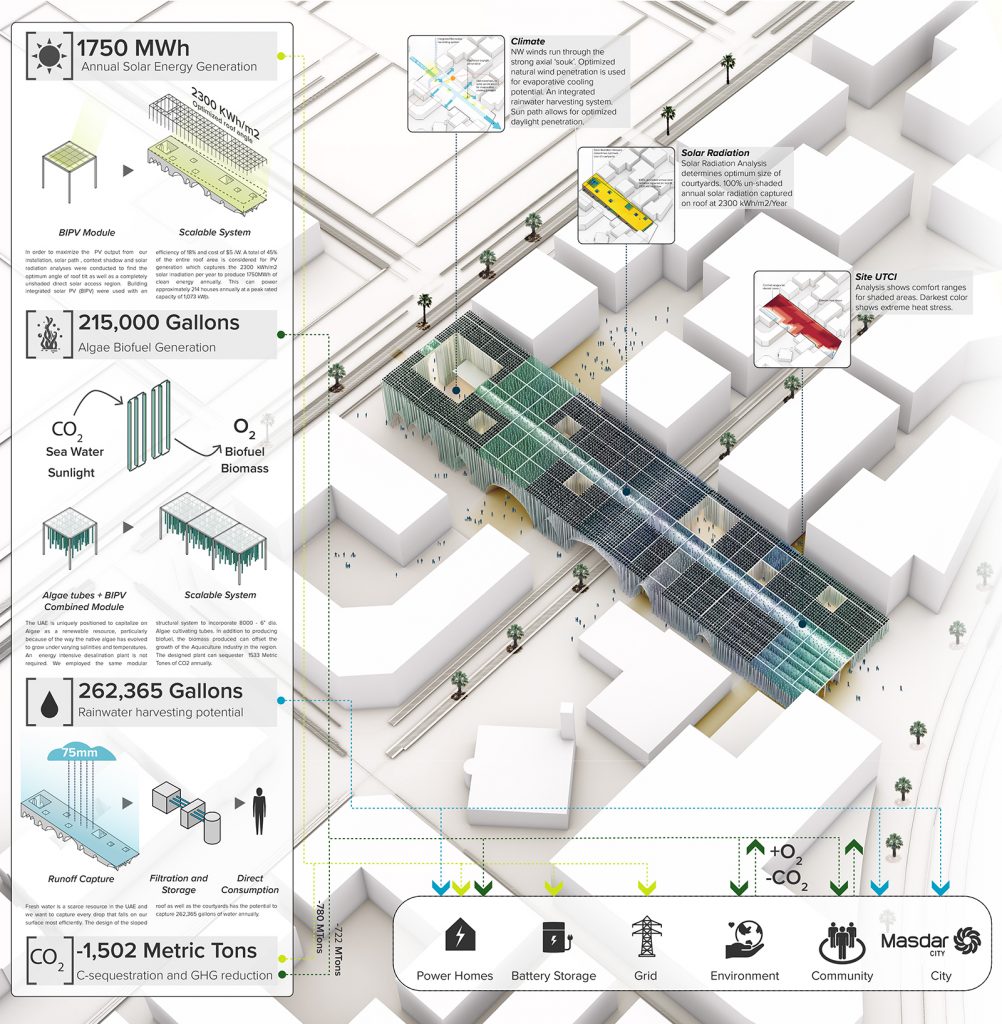 Building on the research of Masdar Institute's Seawater Energy and Agriculture System (SEAS) and aligned with Abu Dhabi's 2030 vision to capitalize on the abundance of sun and sea, the artwork's structure cultivates saltwater algae for biofuel production. Using sea water as a resource requires no strain on freshwater systems, and SEAS research demonstrates that brackish and saltwater algae outperform freshwater algae cultivation. The process sequesters 780 metric tons of CO2 from the local air and releases a large amount of oxygen into the public space. The CO2 is released back only when the biofuel is used to replace petroleum fuels, establishing a net-zero carbon cycle.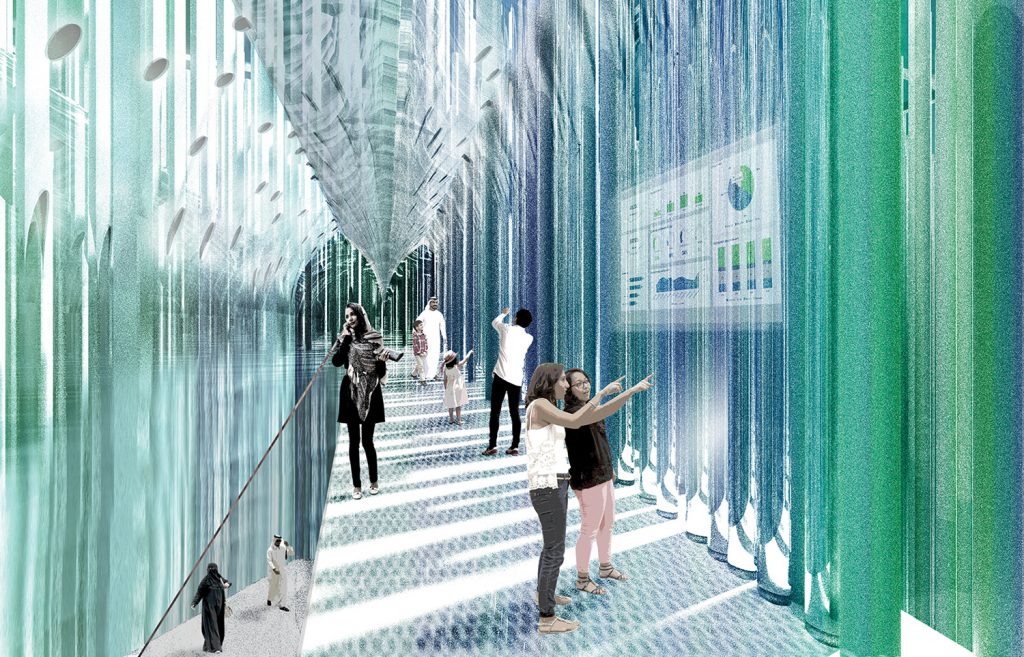 Integrated photovoltaic modules line the rooftop and generate electricity. In addition, the modules channel precious winter rainfall into filtration and storage facilities. The system will supply nearly one million liters of water in an average year (75 mm precipitation) for human consumption, while providing evaporative cooling within the artwork.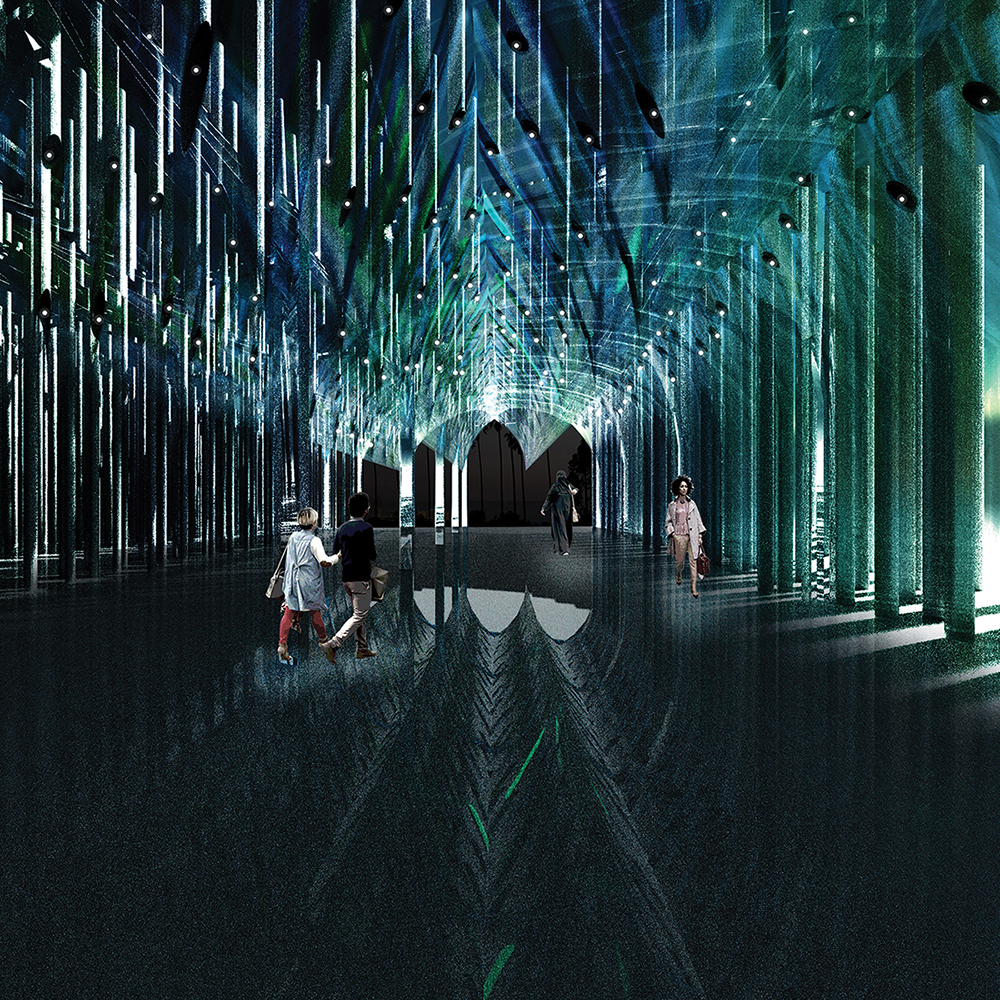 After the sun has set, part of the energy produced is reclaimed from batteries to light small LEDs, illuminating the algae like lanterns and enlivening the souk experience.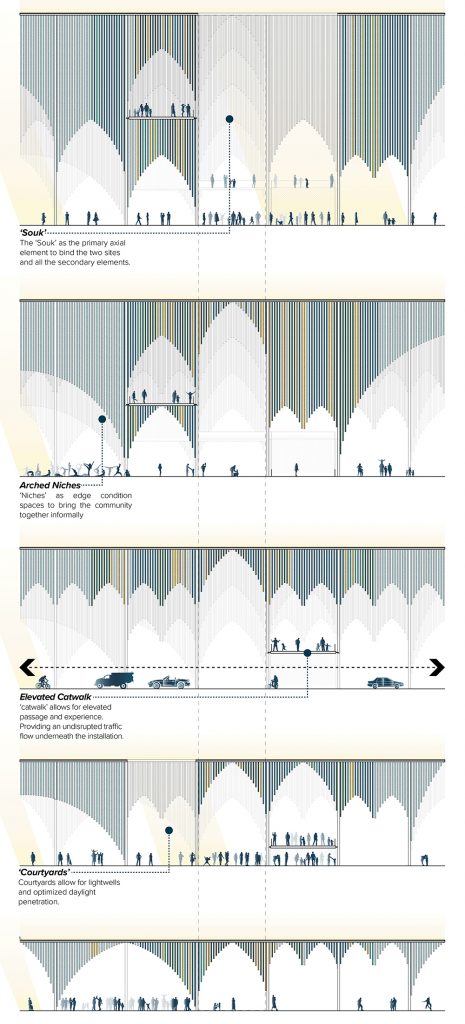 ---
LAGI 2019 is sponsored by Masdar and is held in partnership with the 24th World Energy Congress.