Red Giant is a strong symbolic and human landmark positioned in the center of Masdar City's new public park.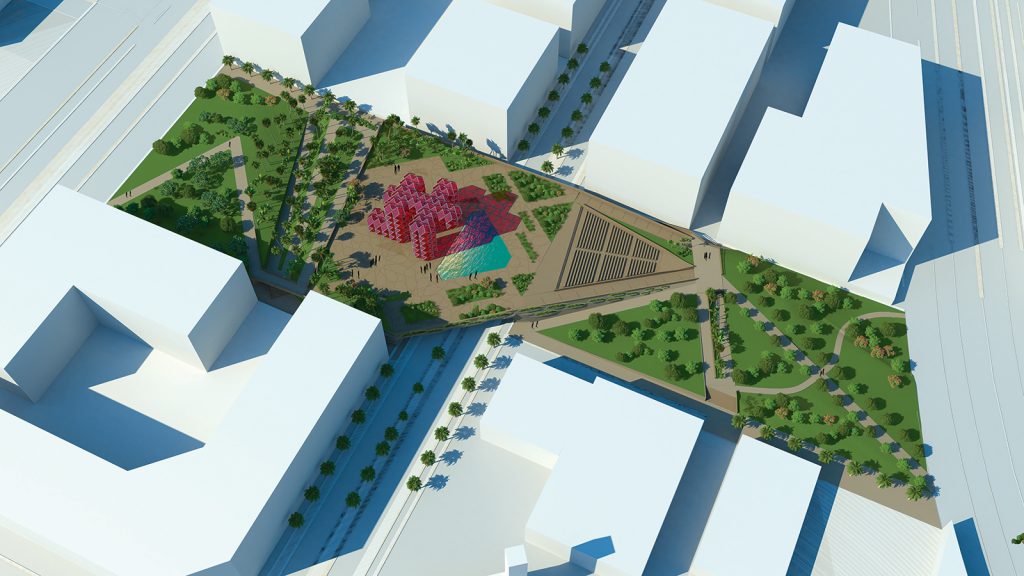 Although the sculpture is large when experienced up close and is clearly visible even from a distance, it only occupies approximately 3% of the park area. The idea is to create a central focus while leaving a vast panoramic plaza that surrounds the artwork and links the two sections of the park.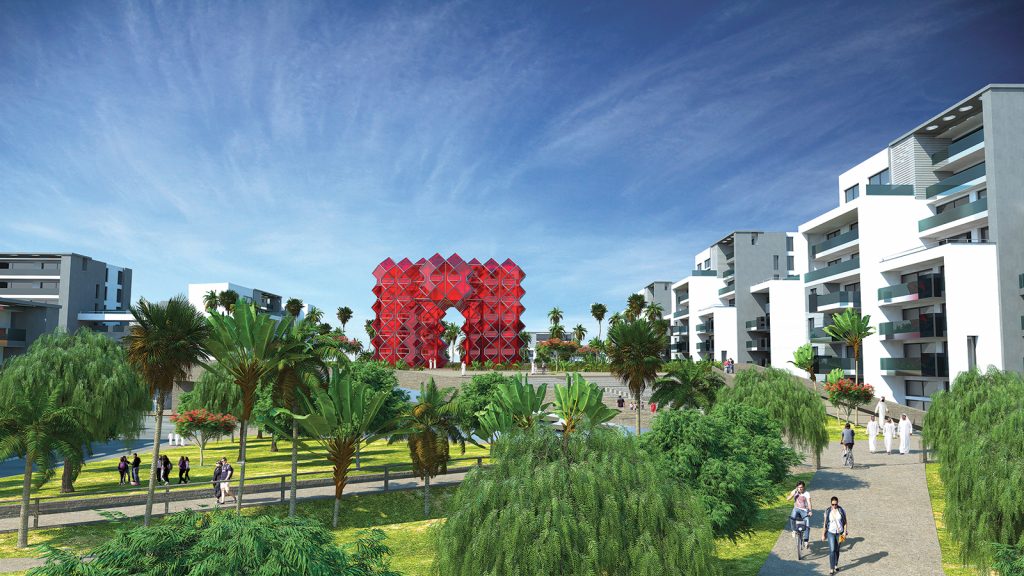 The geometry and rhythm of the sculptural composition of rotated cube elements recall Arabesque patterns and serve to reflect sunlight to adjacent panels, proportionally increasing the energy produced. The same geometry continues in the paving of the plaza combining elements in different shades of sand.

During the day, the anthropomorphic artwork generates clean electricity from its custom red solar module skin. The 30% transparency of the panels creates a red play of light in shape and shadow, as though looking through a ruby.
When the sun has set, the structure is illuminated from the inside by LED strips secured to various parts of the structure in line with the geometry.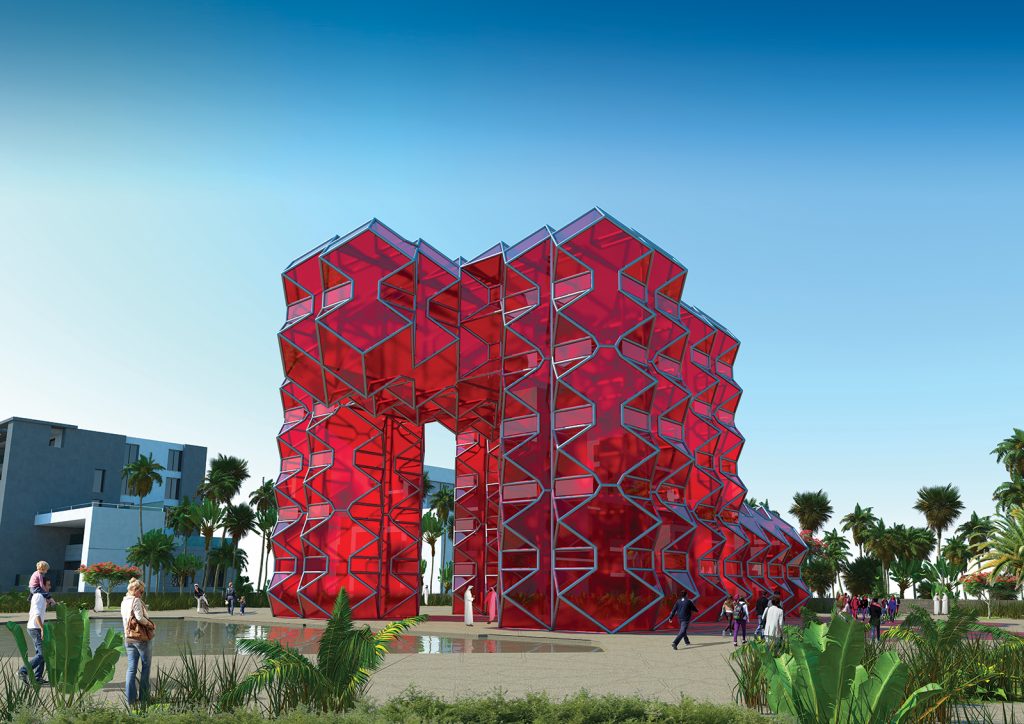 Even after dark, the Red Giant will be a point of reference visible from a distance.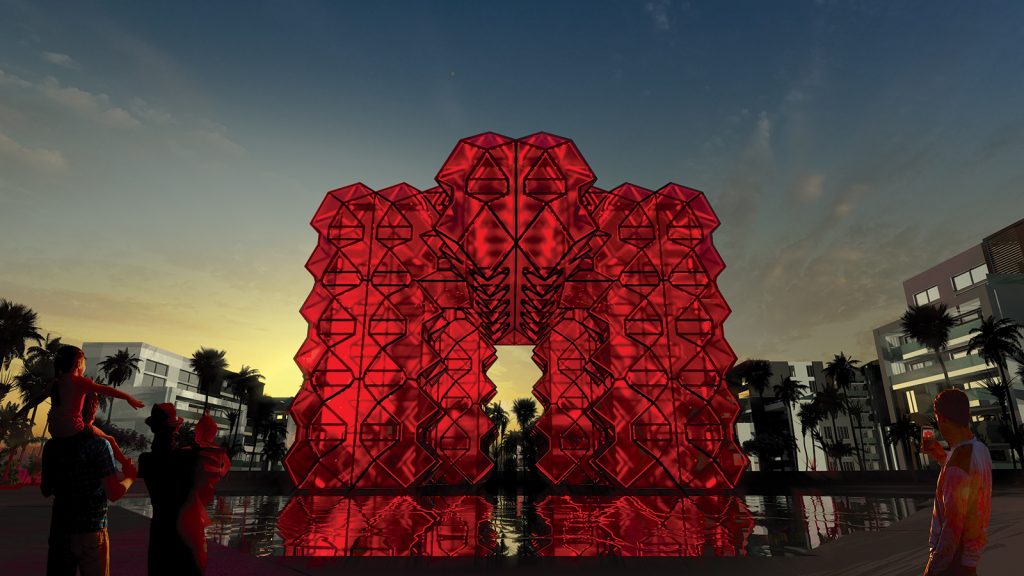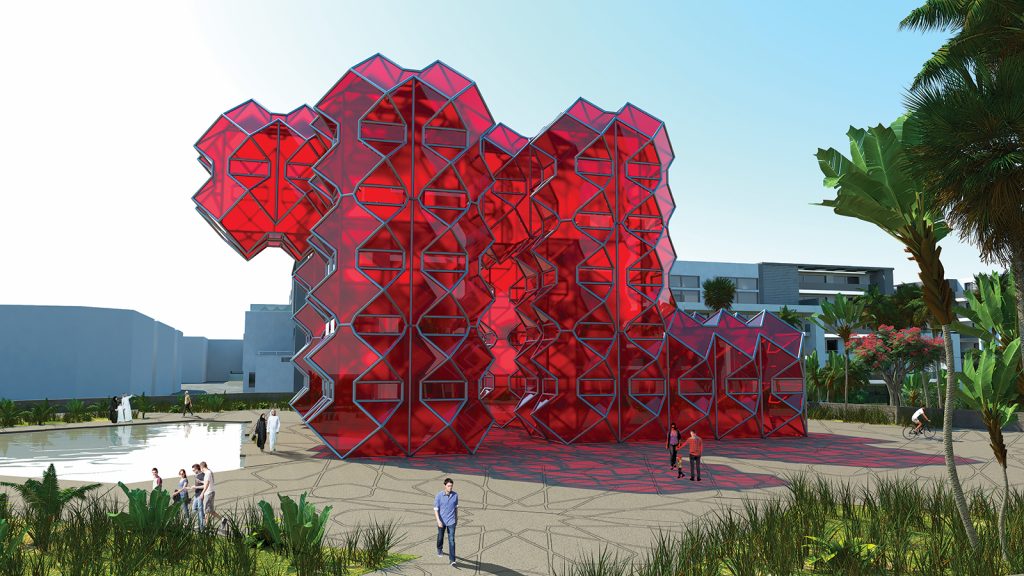 ---
LAGI 2019 is sponsored by Masdar and is held in partnership with the 24th World Energy Congress.