"Time is the measure of change."
—Aristotle, Physics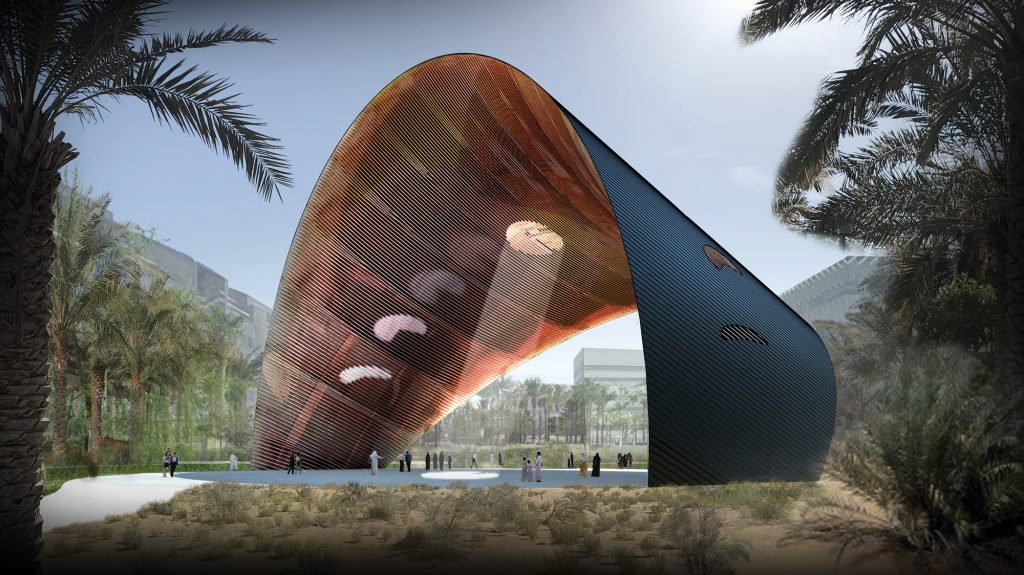 Diurnal Shadow celebrates the sun as the primary source of energy on earth. The sun's movements become visible to visitors under a shaded gateway in the park at the entrance to Masdar City.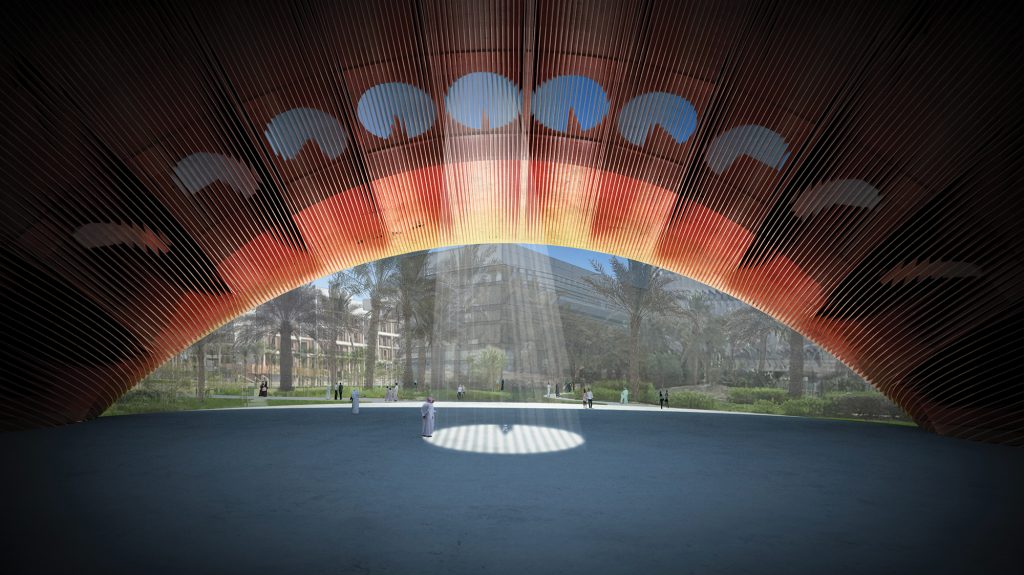 The design of the artwork is inspired by the sundial—the oldest known device used to measure time by the apparent position of the sun in the sky. In this case, the traditional configuration is reversed. Rather than a gnomon casting shadows, the time of the day is indicated by sunlight projected through a series of openings within a surface of photovoltaic modules capable of generating both solar power and shade.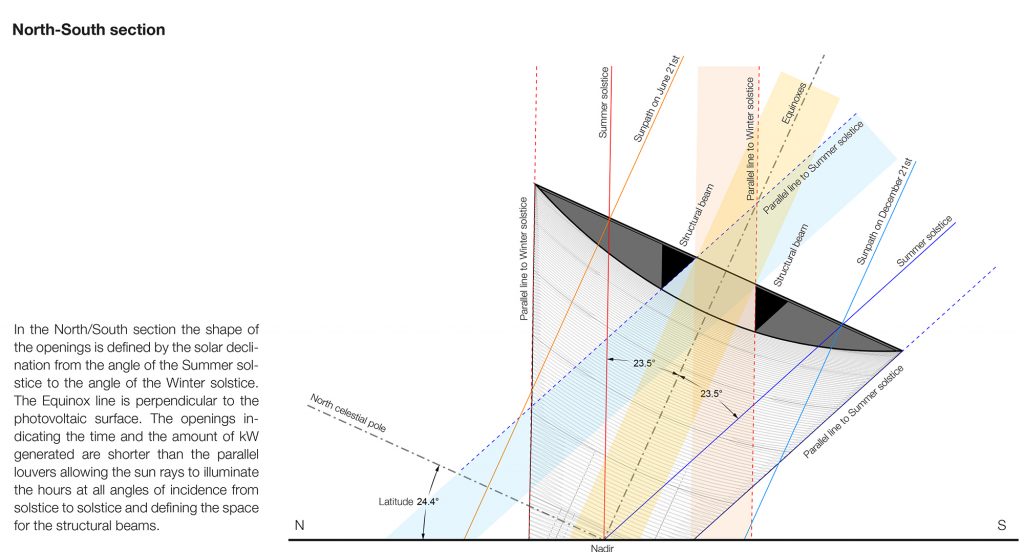 Time is a central theme for both science and daily life. Several aspects of life, such as the five daily prayers, are performed at times determined by the position of the sun in the sky. The clockwise direction commonly used in devices and tools was originally informed by the sun's diurnal motion.
Diurnal Shadow focuses on the relationship between the amount of renewable energy generated and the time of the day. It displays both sets of information on the ground shaded by the artwork. By using the diurnal motion of the sun as a medium to link time and renewable energy generation, the artwork makes viewers aware of the production of energy in an intuitive and playful way.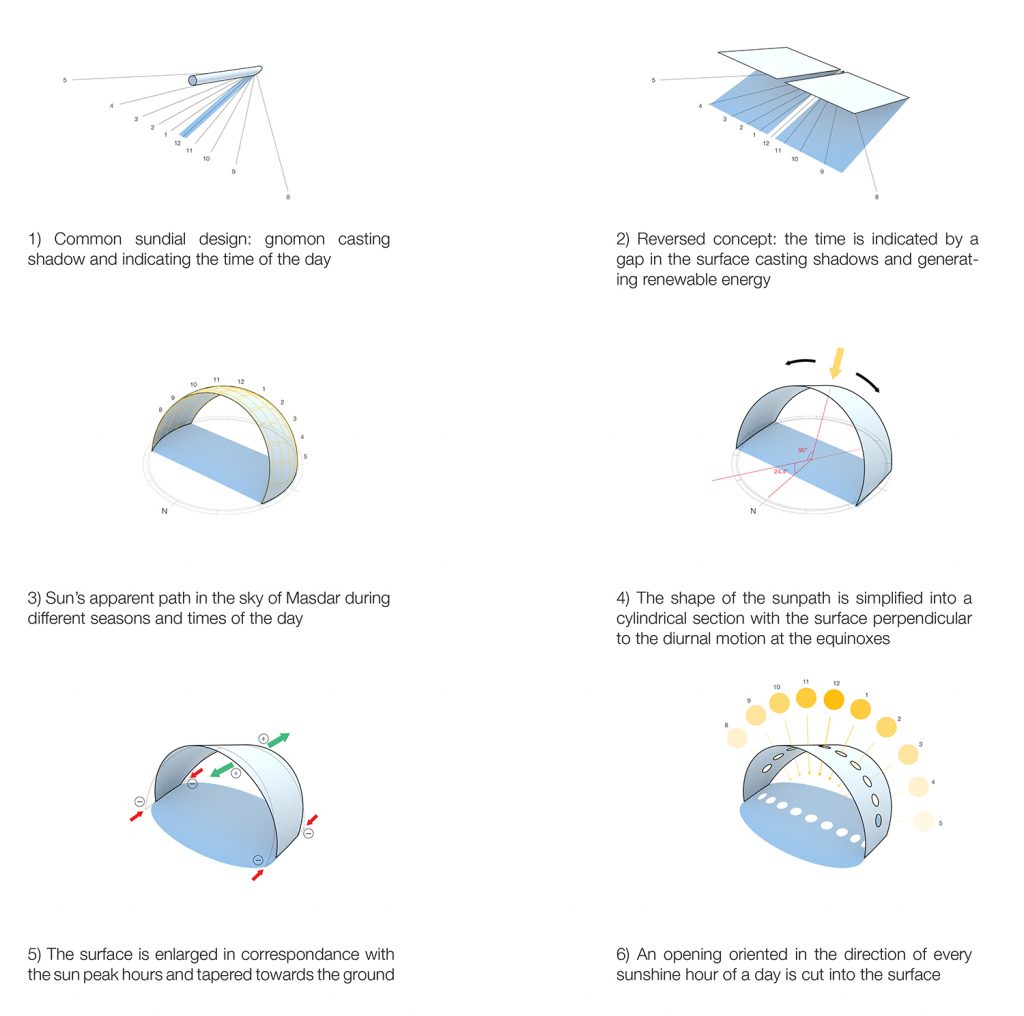 The daylight hours are displayed by the sunlight cast in the shape of symbols reminiscent of the face of a clock. The hour hand is represented by the amount of power being generated. In this way, the varying intensity of the sun throughout the day and its resulting impact on renewable energy generation became apparent.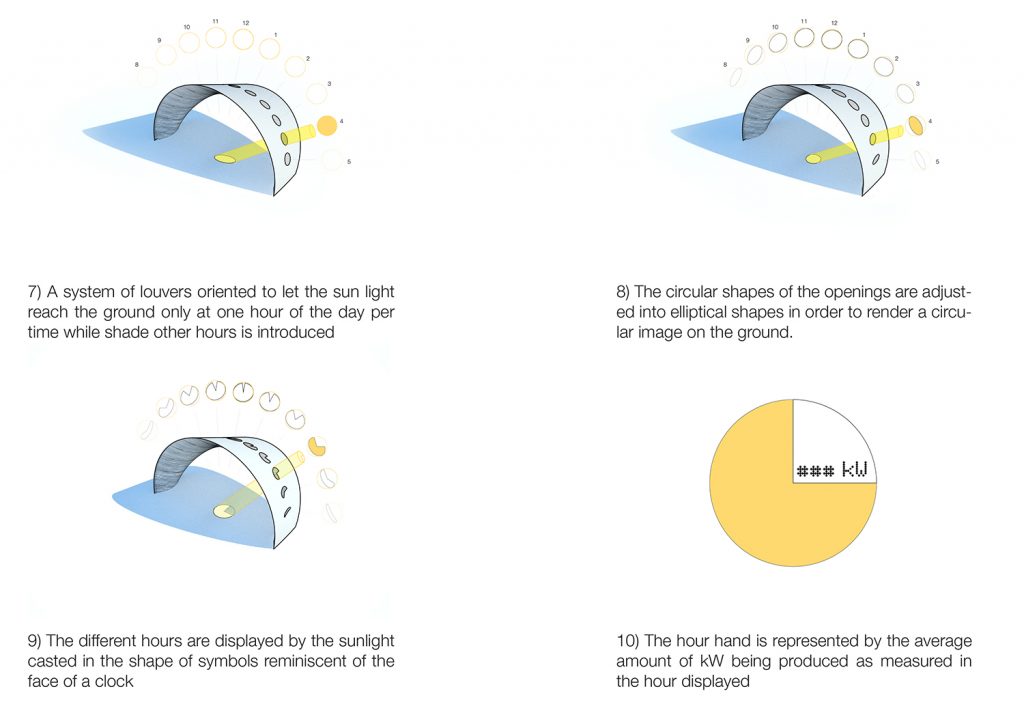 Ten parallel sets of recycled copper louvers each oriented toward each of the daily sun hours only let the sunlight through one hour at a time while shading all the other inclinations. The configuration turns the sunlight on and off at the right time within shadow cast by the arch.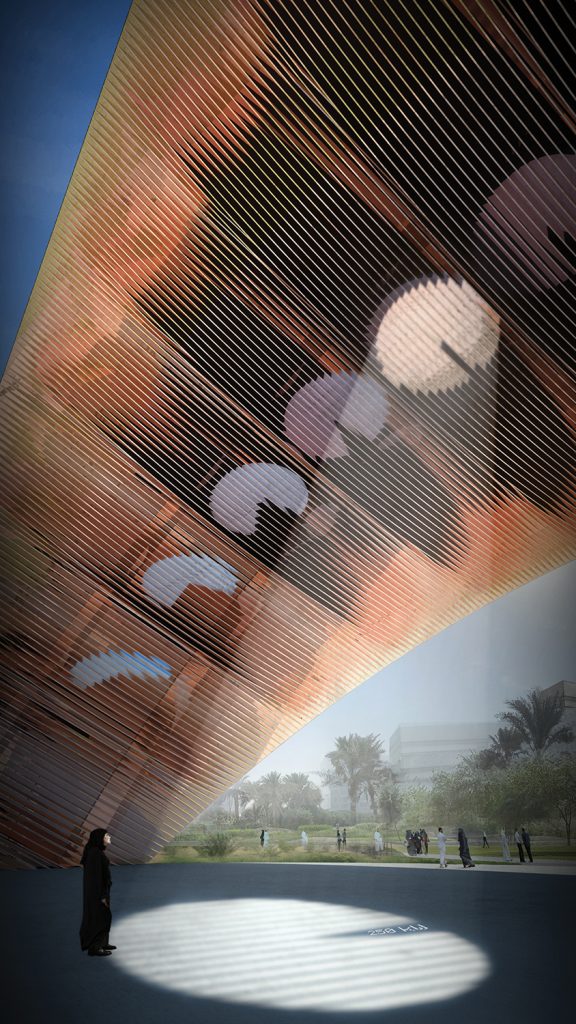 ---
LAGI 2019 is sponsored by Masdar and is held in partnership with the 24th World Energy Congress.