A modern structure emulates the elegant forms of nature.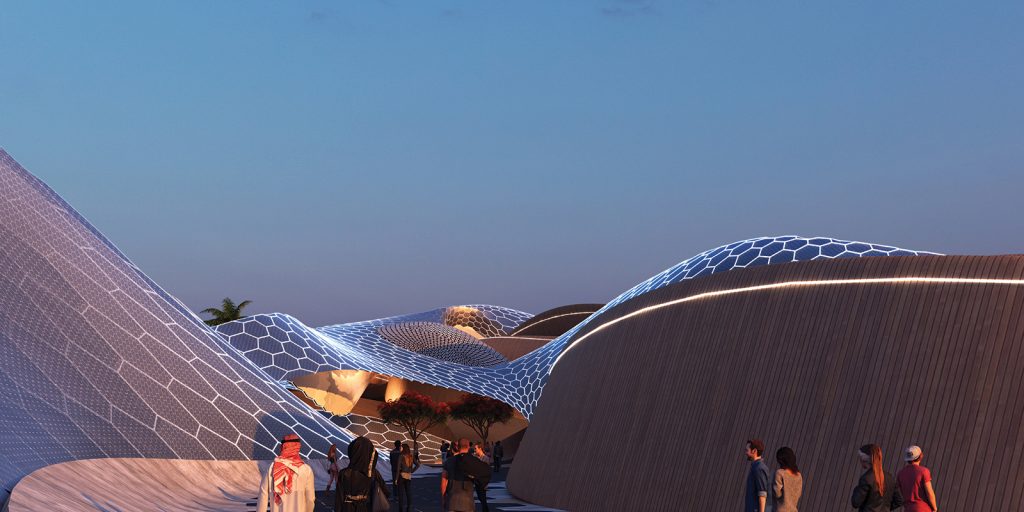 The Pulse addresses the increasing demand for innovative and renewable energy solutions as the world fights back against carbon emissions and climate change. The artistic structure incorporates a state-of-the-art approach to the common use of solar panels—unifying the organic, free-flowing style of nature with the innovative technologies of renewable energy. The modern structure emulates the elegant forms of nature, reminding visitors of the importance of environmental conservation.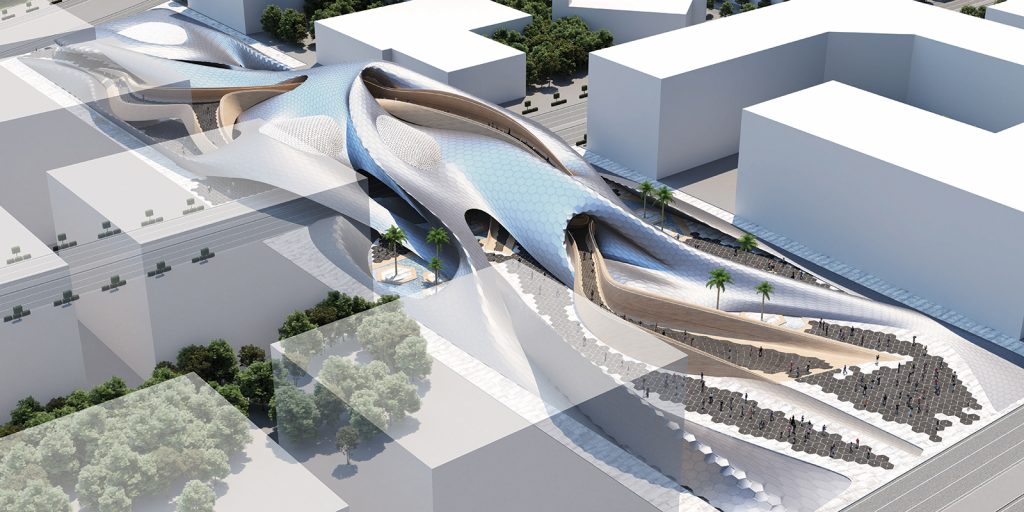 Hexagonal solar modules clad the artwork's curvilinear structural frame, which rises from ground level on both ends of the site and glides gracefully over the street on a recycled wood bridge.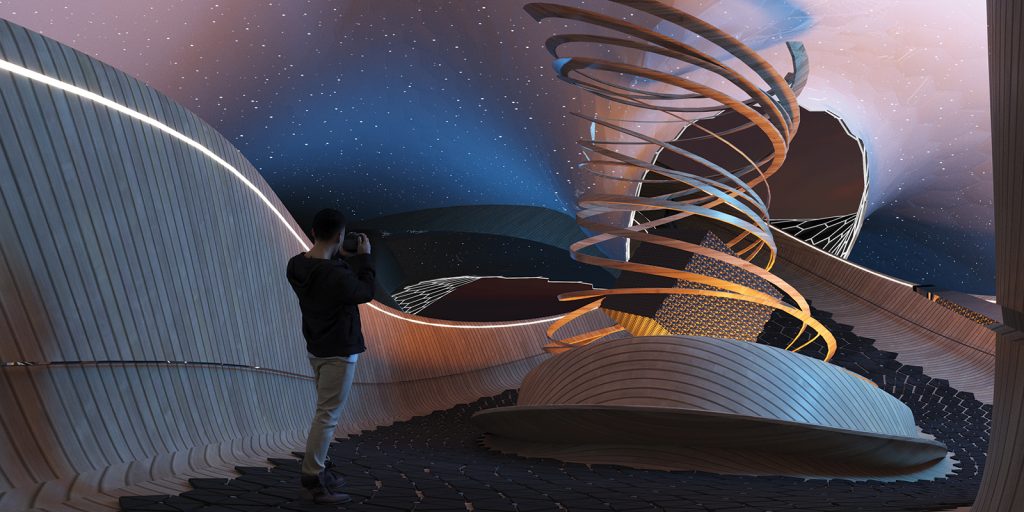 The element of wood evokes a visceral feeling of nature to reinforce the value of recycling and using rapidly renewable natural resources. Three elliptical apertures known as "breathing zones" imitate a heartbeat with a constant up and down movement that follows the sun, turning the site into a living being while maximizing solar energy production.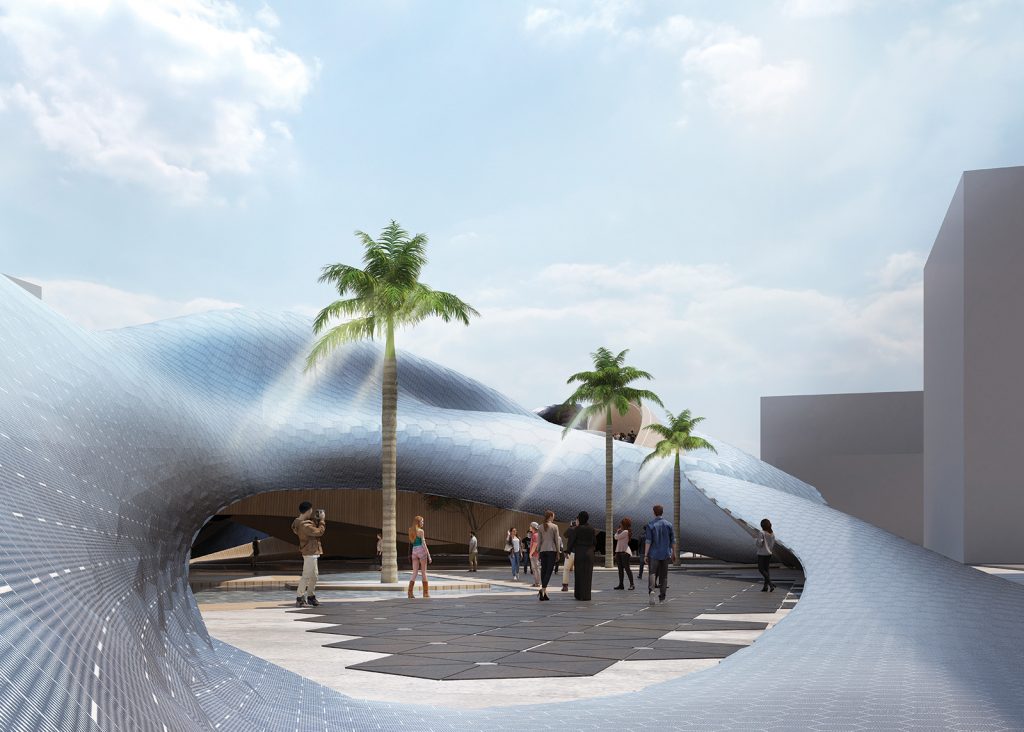 Open plazas below provide universally accessible gathering spaces for people connected by passageways comprised of an array of kinetic energy tiles that generate energy with every step.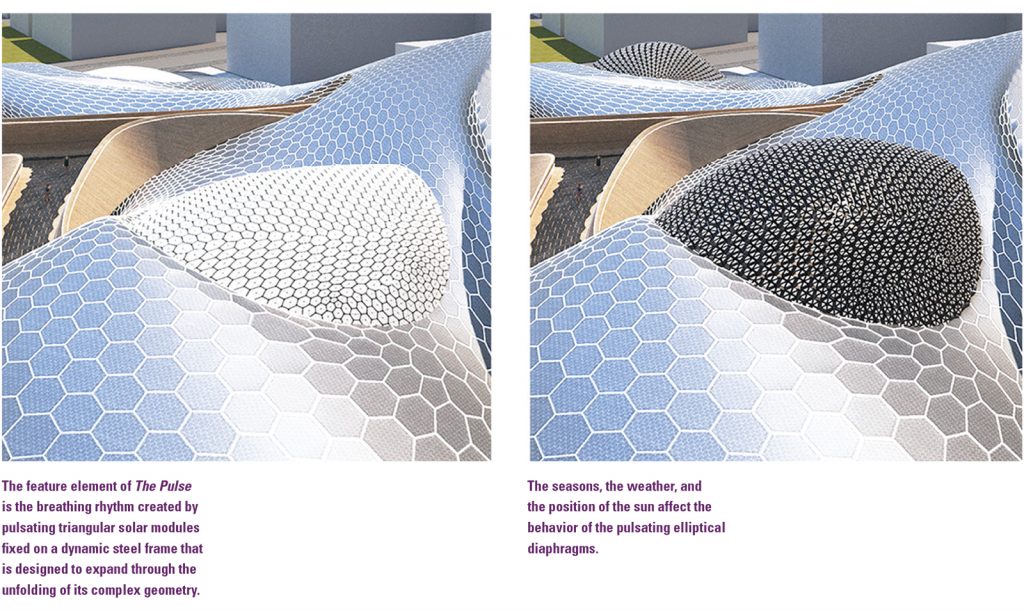 Landscaped water bodies provide passive cooling underneath the structure. As wind passes through, a crisp and refreshing circulation of air spreads throughout the site, part of the dehumidification and energy recovery ventilation (DERV) system.

As the artwork breathes through its sun tracking and passive cooling, it infuses life into the city, and leaves a deep impression, creating a distinct and personal connection between visitors and clean power generation.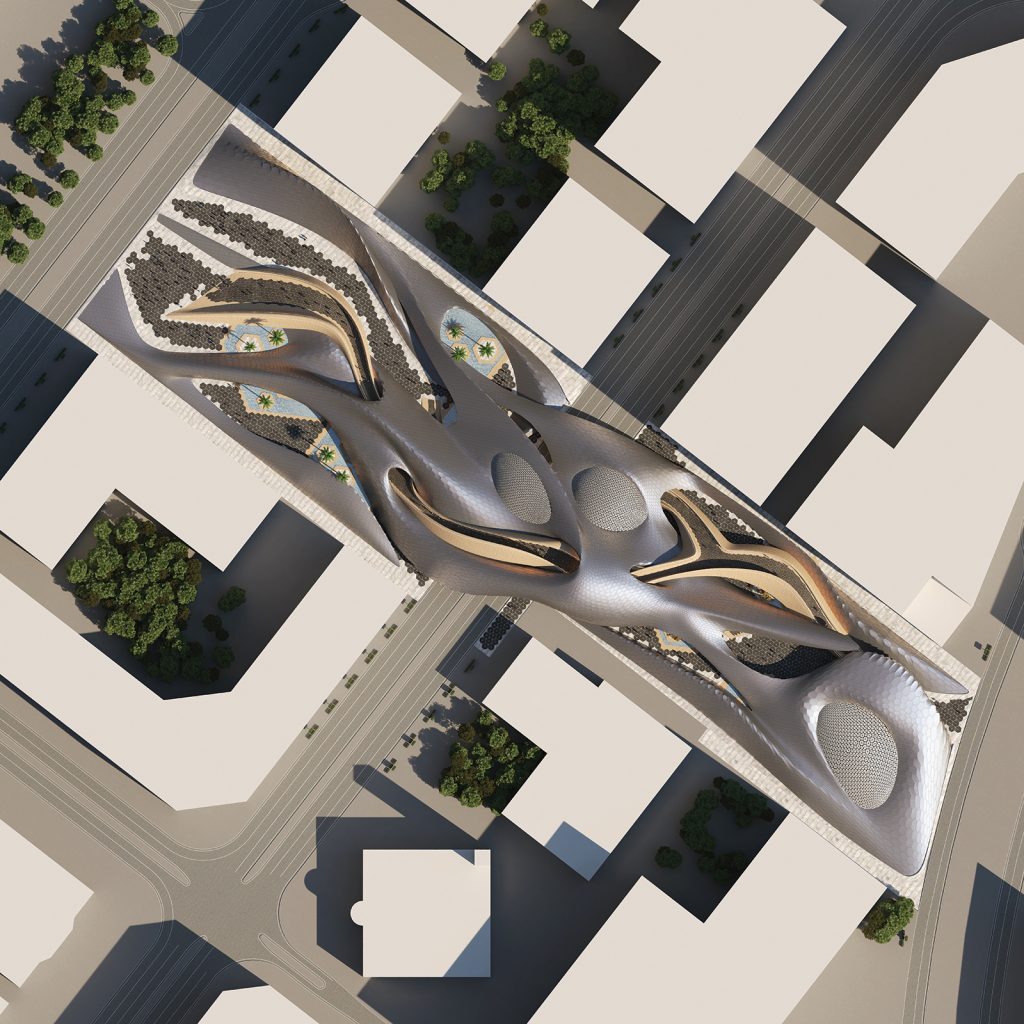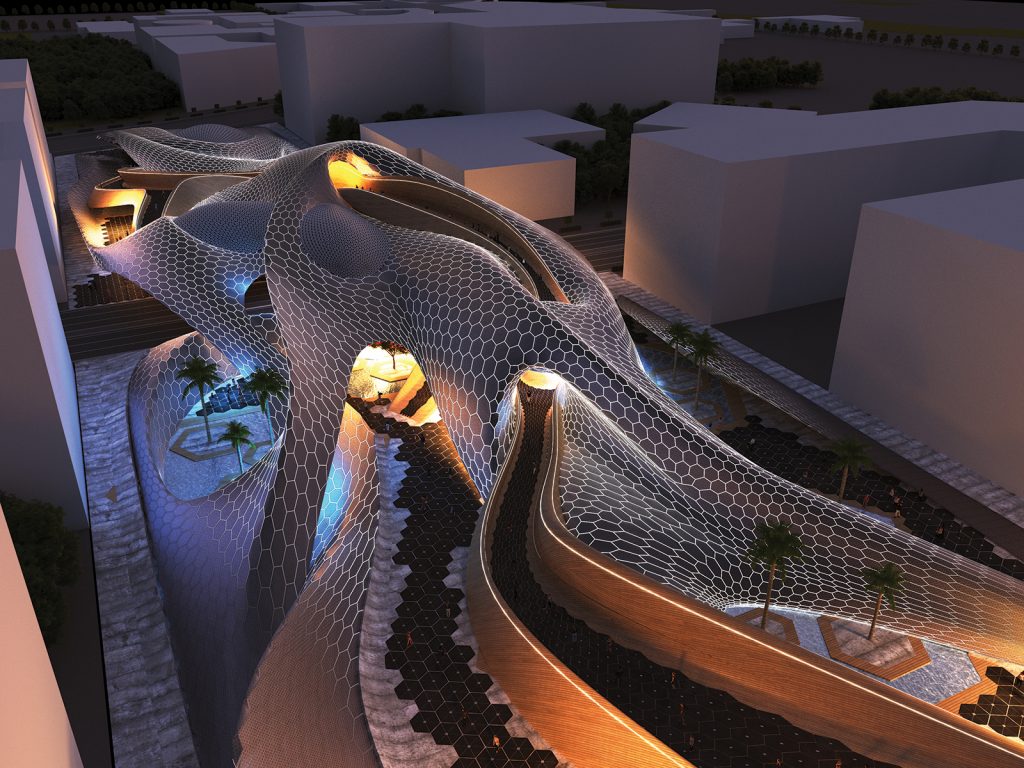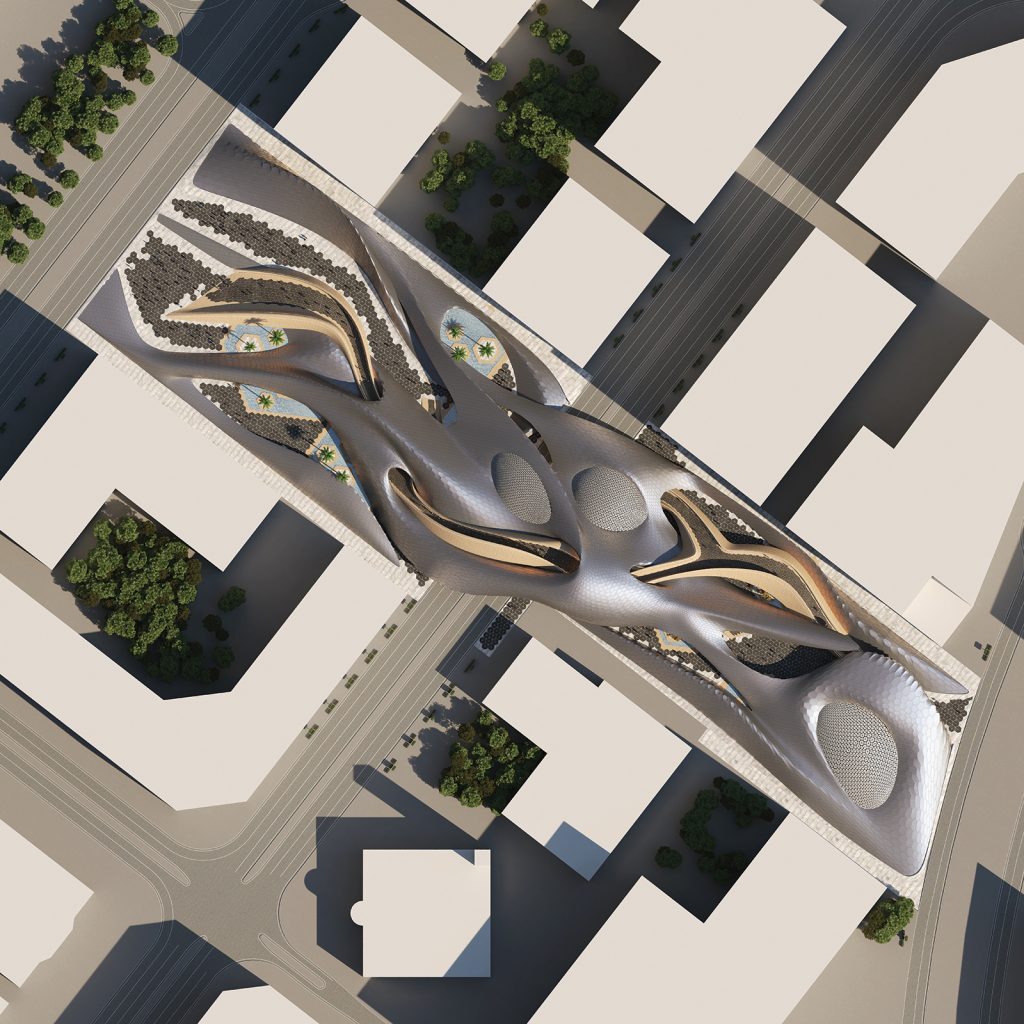 ---
LAGI 2019 is sponsored by Masdar and is held in partnership with the 24th World Energy Congress.