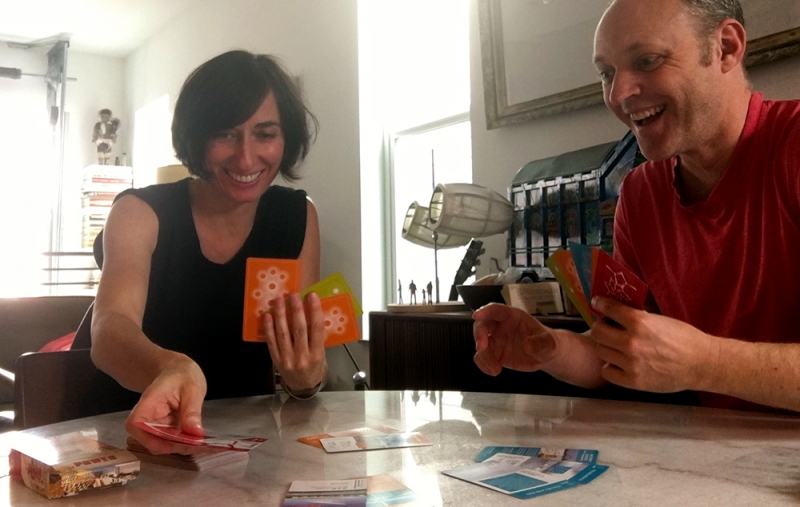 The Land Art Generator Initiative creates unique educational materials for every international design competition. For LAGI 2018, with the support of the Victorian Government of Australia, we created an Art+Energy Matching Card Game.
Play to ZERO to win the great energy transition!
The game is a fun way to discover the beauty of renewable energy technologies and the power of public art. The twenty-three stunning artworks that are featured on these cards have the benefit of providing clean energy to the city. Together they could power 26,307 homes, demonstrating how our cities and landscapes can become more beautiful as they become more sustainable.
These entries to the Land Art Generator Initiative (LAGI) design competitions are regenerative artworks for the post-carbon city—lasting and generous monuments to the 21st century's great energy transition. The game is the perfect STEAM (science, technology, engineering, art, and math) tool for educators and creatives interested in the design of our energy landscapes.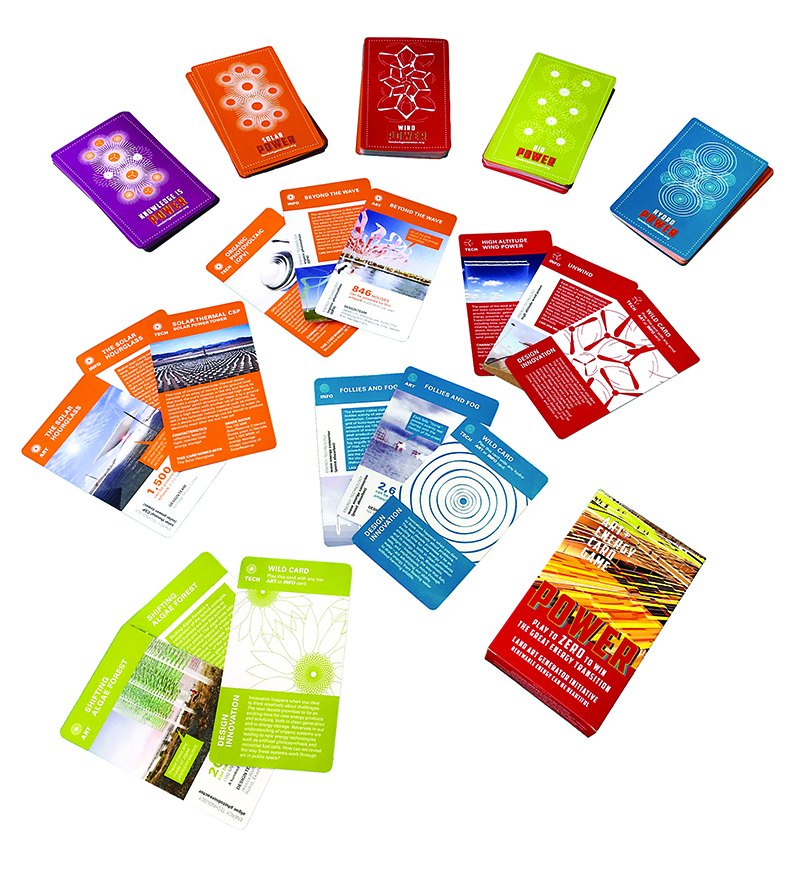 Players take turns making matches between energy technology and artworks that incorporate it. Have fun asking asking your fellow players if they have the card you need to make your match. The goal is to empty your hand (playing to ZERO). In the end, your students or design colleagues will be inspired to design their own Land Art Generator artworks.
As always with LAGI educational materials, the cards are available as a free download from our website.
Why Play to ZERO?
A prosperous world that produces ZERO greenhouse gas emissions from the burning of fossil fuels will allow our planet to avoid a tipping point of runaway global warming. We can get there, but we have a long way to go. In 2017 we pumped 32.5 billion metric tons of carbon emissions into our very thin atmosphere and the number keeps rising every year. We must turn this around immediately and bring carbon emissions all the way to ZERO by the middle of the 21st century or we are risking the lives of millions of people.
The good news is that we live in a world of plenty and we already have the technology needed to bring about a prosperous and equitable net-ZERO world. If we design it, we can pass along to our children a global "circular economy" powered by the energy of the sun, wind, and water.
A circular economy is one in which we do not pollute our precious environment. Instead we use 100% biodegradable materials and reduce our waste streams to ZERO.
"We hope that people of all ages will have fun with the game and be inspired about the future," say LAGI co-founders Elizabeth Monoian and Robert Ferry.
"So much of the education about climate dwells on the dire consequences of inaction. The card game is intended to be an enticing call to action and a reminder that the future is what we make it. The game is designed to reinforce understandings of renewable energy technologies as players say them aloud during play, while discovering how the technologies have been used in innovative ways to create works of art in public space."