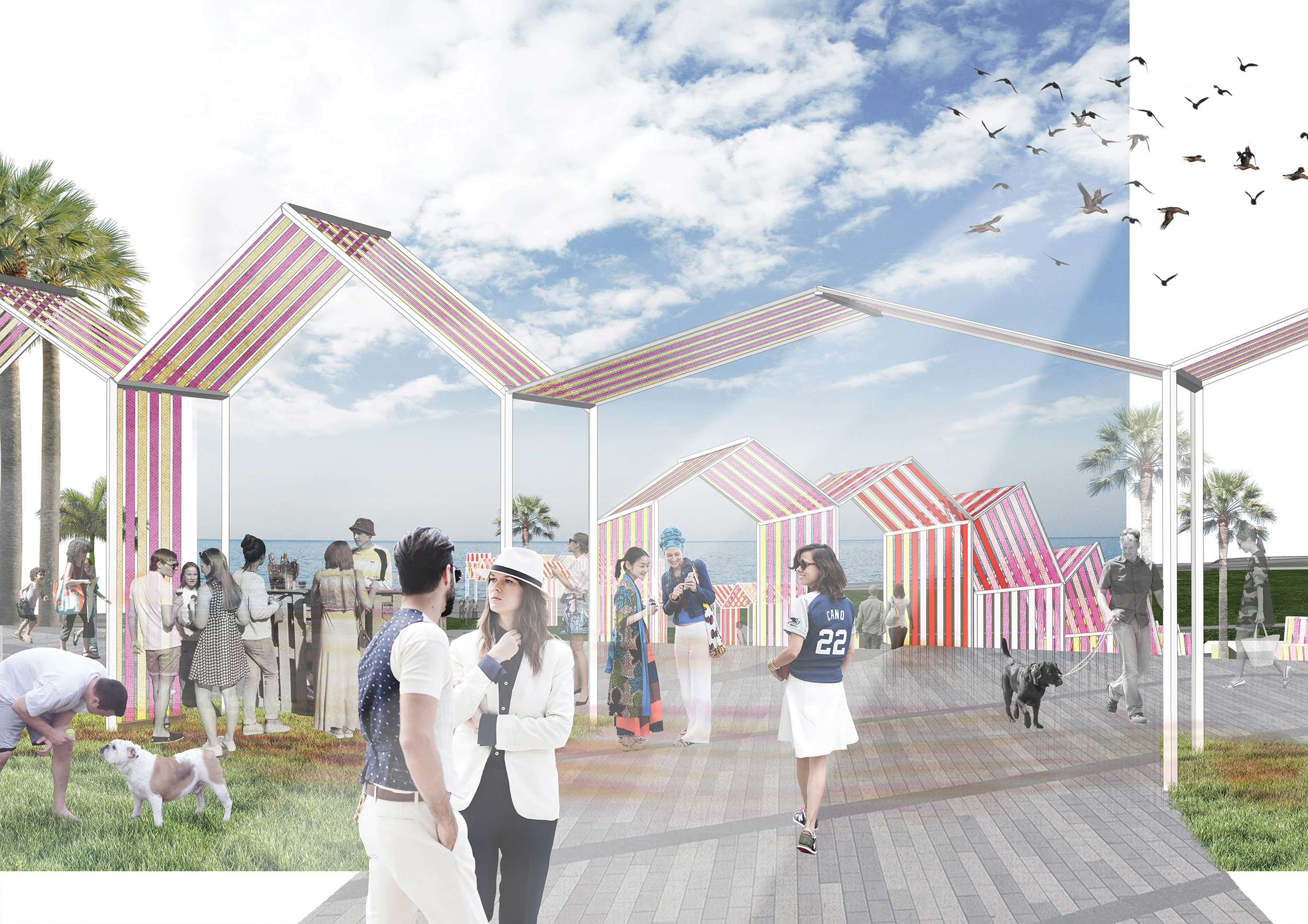 A playful canopy winds down from The Esplanade at St Kilda Triangle with colorful sawtooth peaks guiding the way to Port Phillip Bay. Sunlight filters through the canopy, scattering multi-colored light across the walkway.
A closer look reveals that the festive stripes are an elegant system designed to harvest natural energy and generate electricity for the park and the city. Ribbons of translucent solar panels are attached to the market stall frame with an energy harvesting device that captures the fluttering of the canopy in the wind.
The pathway is filled with St Kilda residents and tourists exchanging the daily gossip and buying veggies from a bustling farmer's market, an important part of St Kilda Triangle's identity. Beachgoers are buying food for a picnic lunch in the shade beneath a section of canopy reaching out onto the lawn. Families relax after a thrilling morning at Luna Park. Visitors wander through the fluttering ribbons—a whimsical reminder of the classic cabana—and out across the beach.
Retiring from a concert at the Palais Theatre, music enthusiasts sip glasses of wine from a pop-up bar, then relax under the soft glow of the canopy lights. Others gather at the ribbon trail's dance floor outside the terrace—a tribute to the Palais de Danse that was destroyed by fire. Their movements generate electricity through the floor tiles, which are illuminated by a dynamically lit section of the trailing roofline. Their cheering and dancing increases as more join the floor and the lights grow brighter.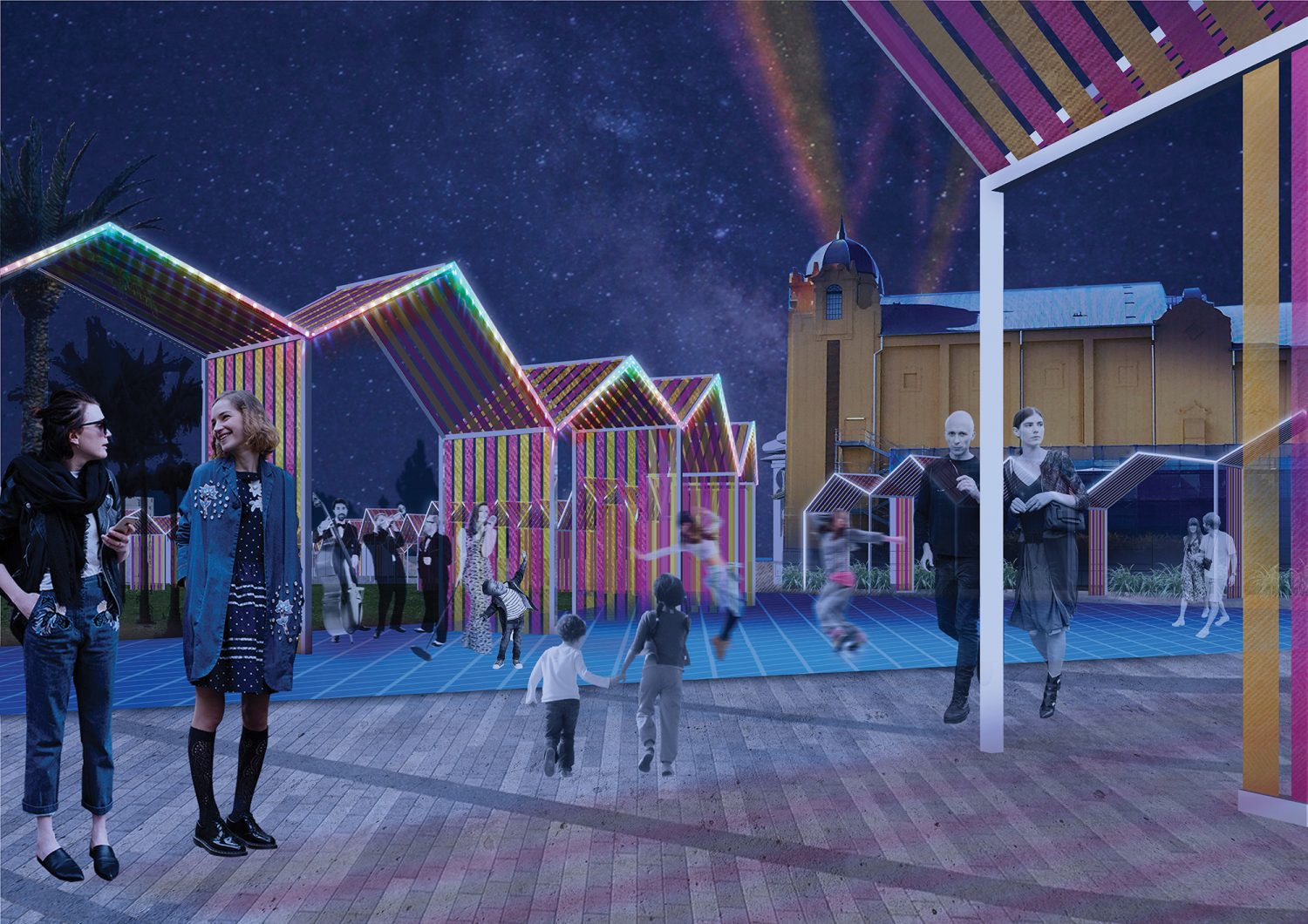 The modular forms allow for phased construction. The installation can be expanded as elements of the St Kilda Triangle Masterplan are actualized and as resources are available. The pavilion is an opportunity for experimenting with emerging technologies, as the fabric system can be upgraded to use more efficient solar photovoltaic and wind capture systems.
Radiance Ribbon transforms St Kilda Triangle into a programmatically vibrant bridge, activating the gap between The Esplanade and the beach, while also transforming it into an exciting, interactive node that greets a bright and sustainable future. The walkway embraces St Kilda's coastal identity, celebrating the area's vernacular architecture of leisure and festivity. Radiance Ribbon is an invitation to air, to sunlight, and to St Kilda!