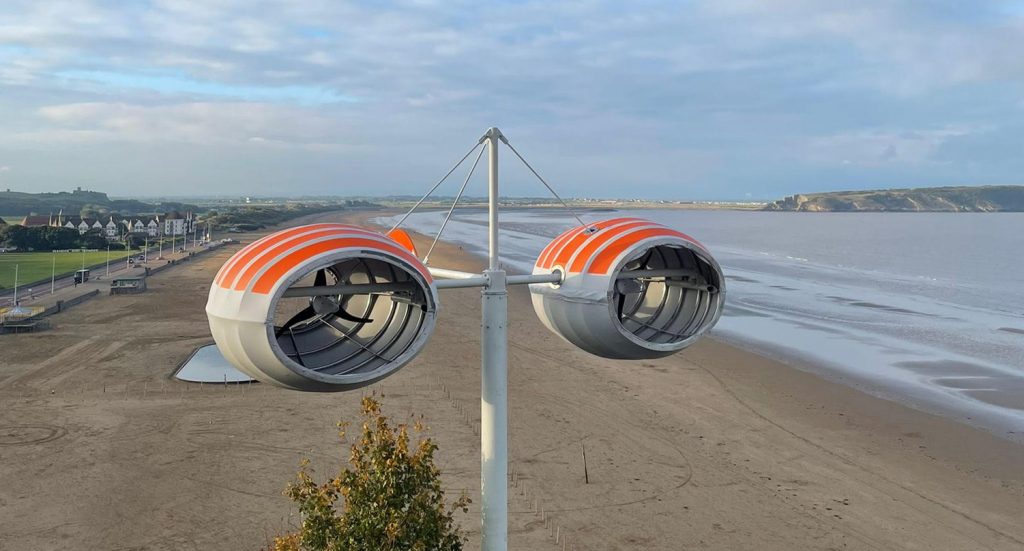 It has finally happened! WindNest is now installed at full scale in Weston-super-Mare and open to the public as a part of SEE MONSTER. This regenerative public artwork, a Land Art Generator installation, will provide clean electricity to support the operations of the SEE MONSTER experience and will find a permanent home in Weston-super-Mare following the close of the UNBOXED: Creativity in the UK celebration.
WindNest was a submission to the LAGI 2010 design competition for Abu Dhabi. The contemporary sculpture generates electricity using solar and wind power (for SEE MONSTER the solar component is not yet fully realized). In so doing, it will offset the embodied energy that it took to design and fabricate it (the definition of a regenerative artwork). WindNest is the first full-scale constructed outcome of a Land Art Generator design competition and we could not be more excited!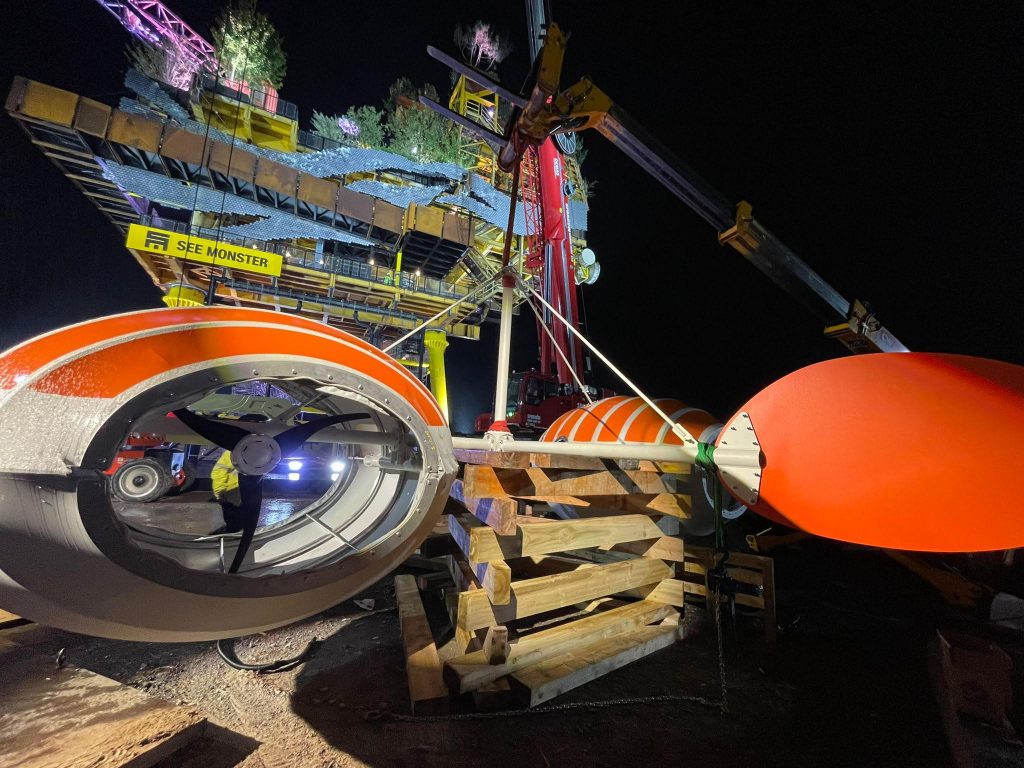 SEE MONSTER is a retired platform from the North Sea, reimagined by NEWSUBSTANCE in Weston-super-Mare to celebrate the great British weather from this iconic seaside town. Towering 35 metres in the air, SEE MONSTER is temporarily the highest viewing point along the South West coast of England.
It's a part of UNBOXED: Creativity in the UK, a once-in-a-lifetime celebration of creativity, taking place across England, Northern Ireland, Scotland, Wales, and online from March to October 2022. We hope those of you who are able to experience WindNest in person will do so and share your photos and impressions with us.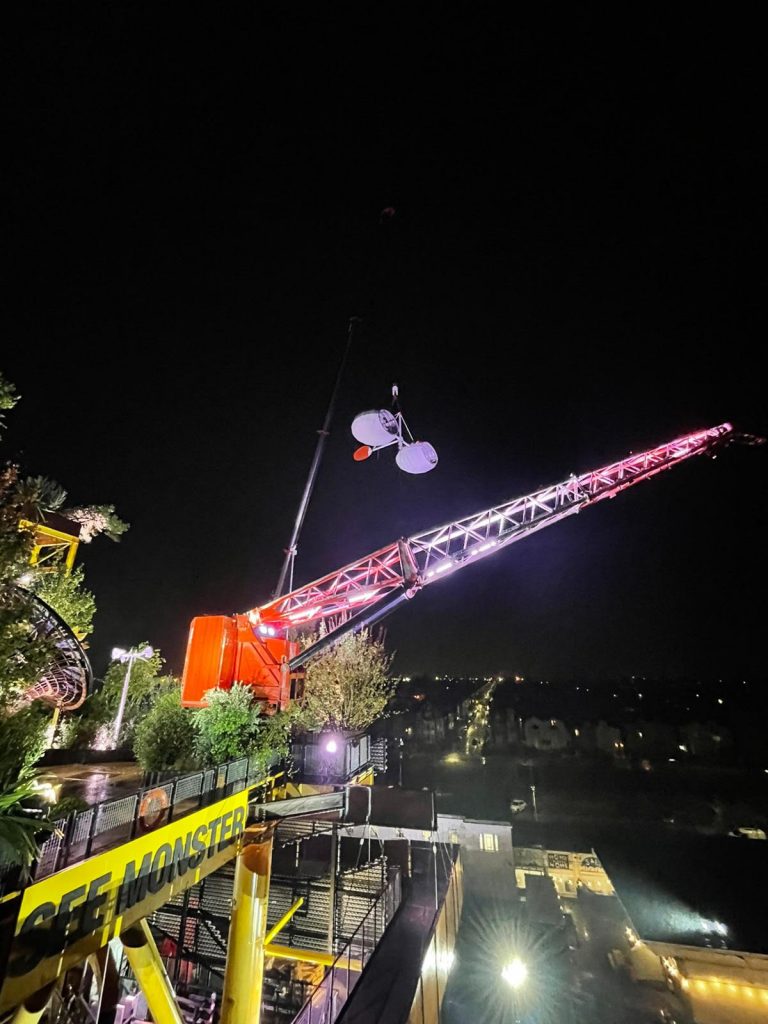 For more information about the artwork origins and an interview with the artist, Trevor Lee, see this post from April 2022: WINDNEST AT SEE MONSTER: A CONVERSATION WITH THE ARTIST.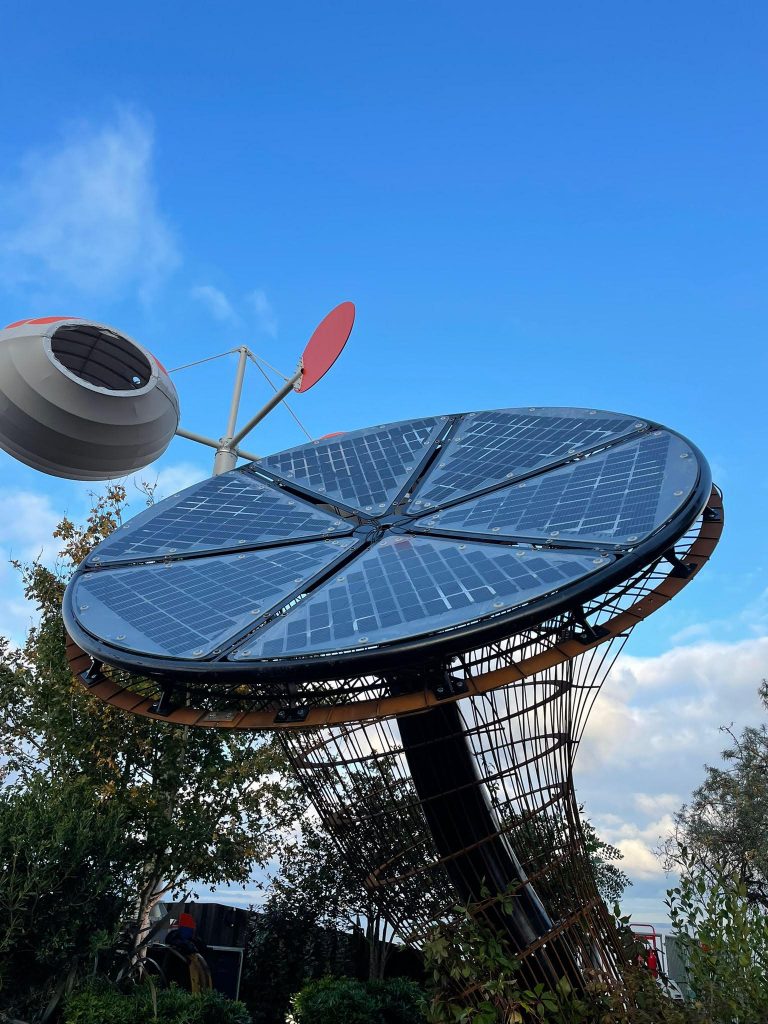 Engineering and fabrication of this iteration of WindNest is by the NEWSUBSTANCE team. Original prototype support for WindNest in Pittsburgh came from the Heinz Endowments, the Hillman Foundation, and the National Endowment for the Arts. Original engineering support by Buro Happold and GTK Flow Analysis.