Thanks to Pruned for doing a post on LAGI.
What is really great is that the post ends with a suggestion for a work of energy-creating land art that would channel wind into man made canyons which have wind dams at the end. The environmental impact of the man made canyons would have to be considered, but following the wind dam link led to this beautiful design: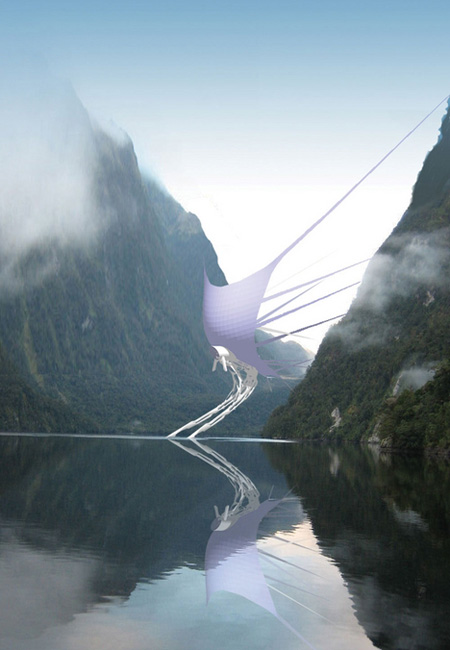 More details can be found at the original Pruned post which has a lot of other fun tangential links. The design is by Chetwoods Architects.