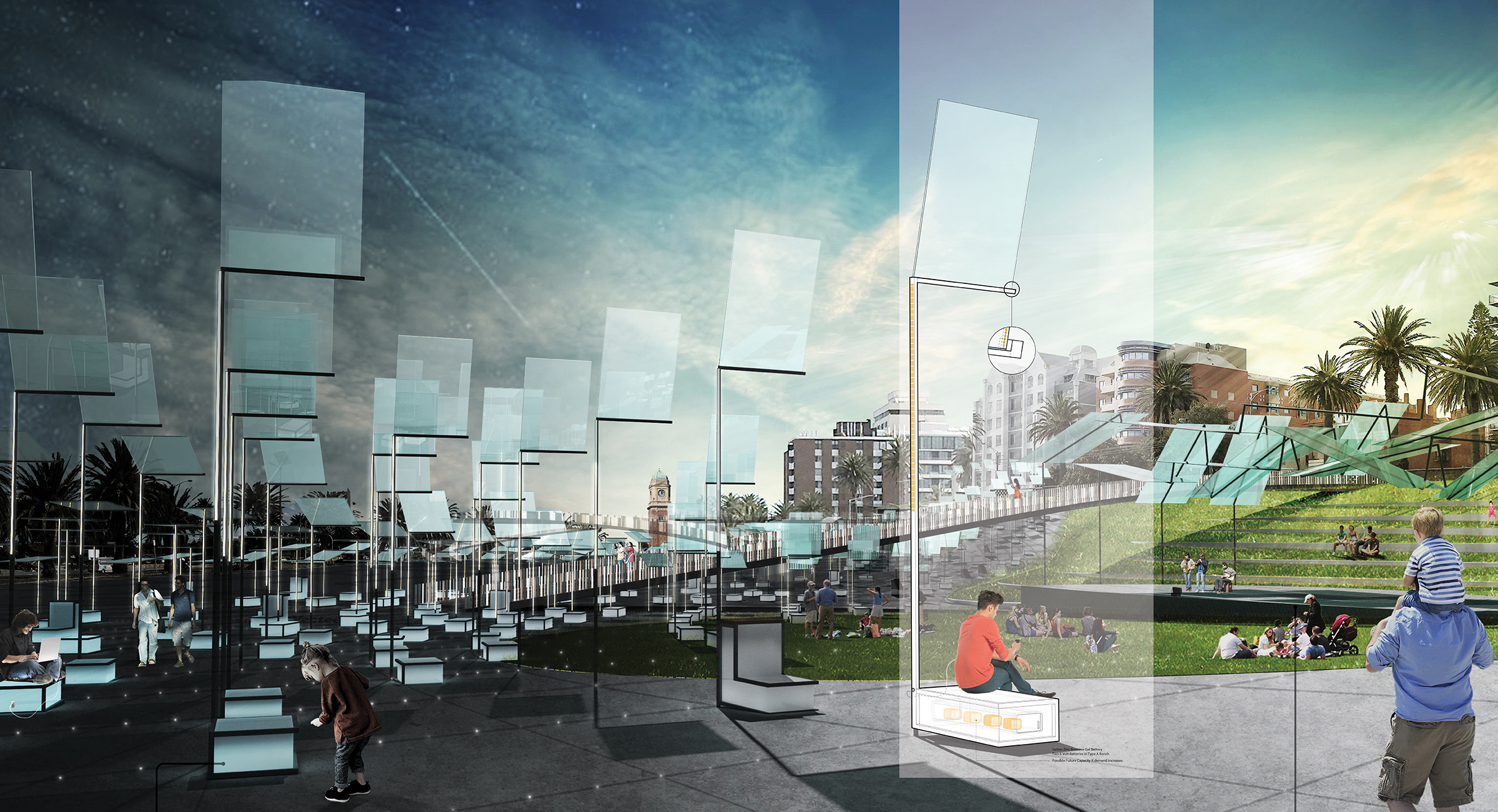 Energy is all around us. Capturing and collecting it for future use is key to the clean energy transition.
St Kilda Collection shines a light on solar-plus-storage as an accessible and reliable alternative to fossil fuels. St Kilda Collection features innovative solar and battery technologies, while enhancing the public realm as a work of art. Energy from the sun is overlaid onto Port Phillip's social space in response to the movement of people across the site.
As the Victorian sun bathes the site, elegant solar canopies capture and transmit electricity into the battery benches beneath. They cast a soft patch of light on visitors below that is free from the harmful effects of ultraviolet light. These unique solar modules are clear glass, defying popular understanding of what a solar panel looks like. Visitors can take the opportunity while their phone is charging to gaze up at the sky through the solar panel and wonder at how it all works.
In addition to the overlay of energy, the artwork provides social and cultural overlays as well. It stitches The Esplanade to the foreshore, and brings the Palais Theatre programming out into the open with the outdoor stage, situated so that visitors can sit on the slopes, with views of the performance and the foreshore on a summer evening.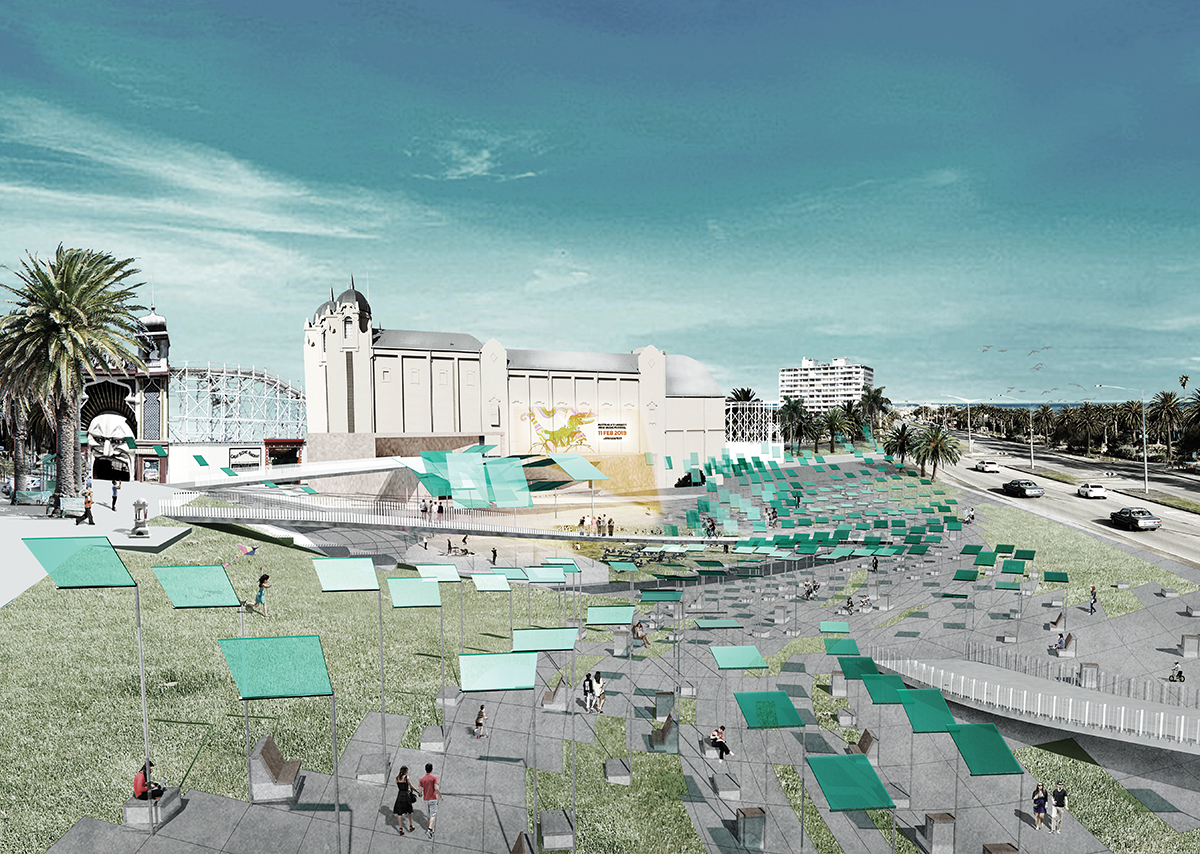 From a distance the complete array appears as a singular art form; from the ground level each module appears as an individuated form. At both scales, the visitor can witness the potential of solar energy and intuitively connect the solar panels with their ability to meet the site's energy demand.
At dusk the benches are illuminated to reveal the level of the battery's charge. The brightness of the light in the bench corresponds to its charge level. A bench is fully lit up when the battery is charged and dark when it is empty. Visitors notice that the battery levels vary in a pattern across the site. The panels that are closer to the optimal angle for that time of year will have more charge than the others.
On particularly sunny days, some of the panels above the benches will produce more than the battery can hold. In these cases, the excess power will flow through underground conduit to the central battery on the site underneath the stage.
The site makes visible the invisible by depicting the distribution of solar energy. Visitors are encouraged to linger, mingle, and learn as they travel through St Kilda Triangle from the bustling Port Phillip community to the beautiful foreshore.