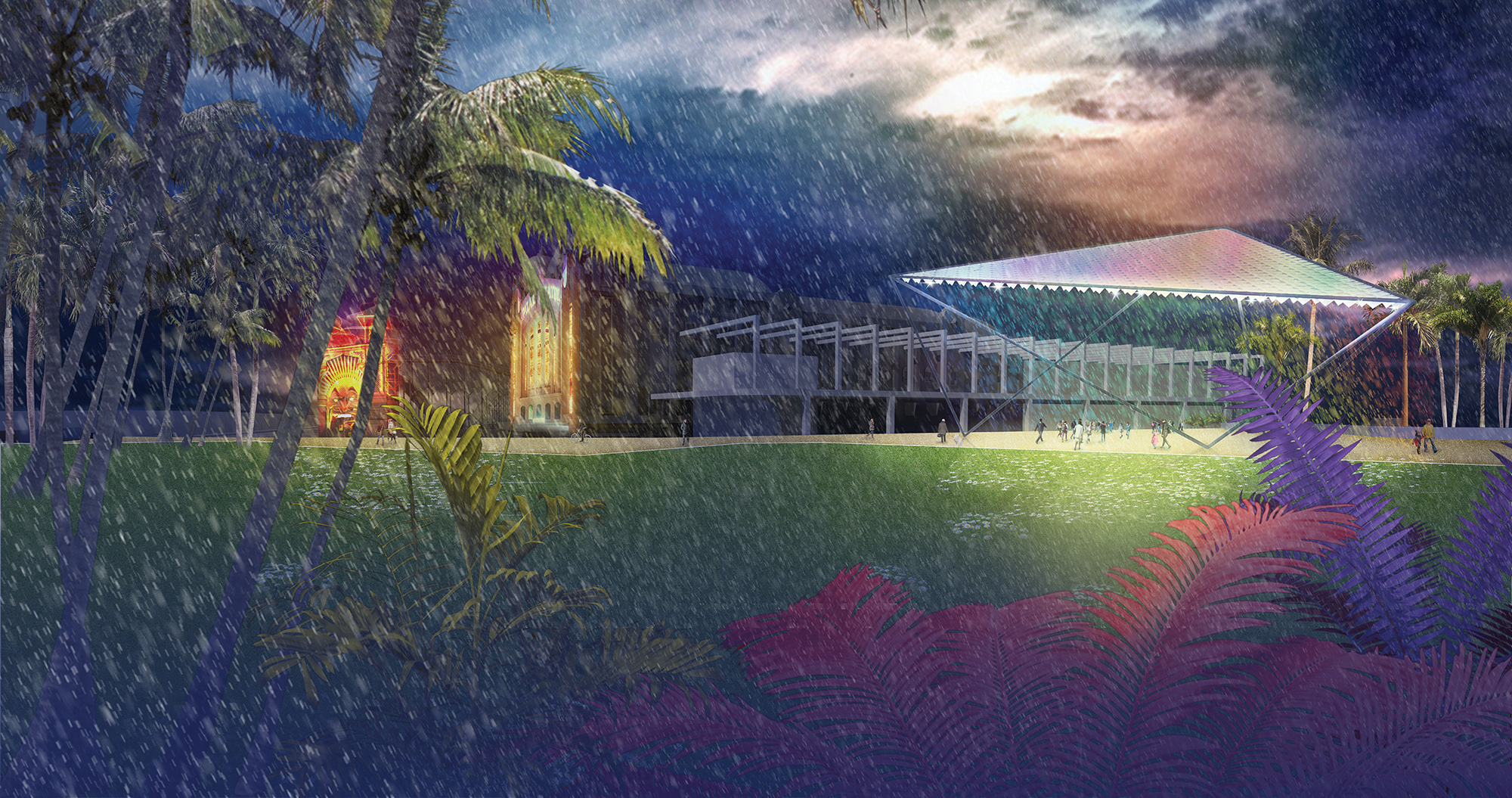 St Kilda Triangle is a solar art pavilion that brings energy production to the urban environment, enriching the space it inhabits. It is scaled to be part of the urban fabric rather than dominating it or being separate from it.
The pavilion is playful and almost transparent in the landscape. Combined with further urban installations it forms a distributed network of mass energy production that is much more resistant to major losses of power.
It uses the energy it produces to enrich its surroundings—a give and take relationship between the sunlight that is taken from the site and transformed into electrical energy and the energy that is given back to the site through other forms. Excess energy produced that is not required by the park is fed into the electrical grid.
The form of the pavilion is inspired by the shape of the site, providing an iconic public branding that reinforces the identity of St Kilda Triangle. The structure spans 30 meters along all three sides providing a large canopy composed of prisms formed from recycled glass.
Each prism contains one high-efficiency solar cell sharing half of the sunlight for energy production and half for refracted play of colored light beneath the pavilion. Some of the energy absorbed during the day is used to drive mist onto the site through nozzles placed around the pavilion and to power lights placed under the solar panels at night. A variety of activities can be hosted underneath.